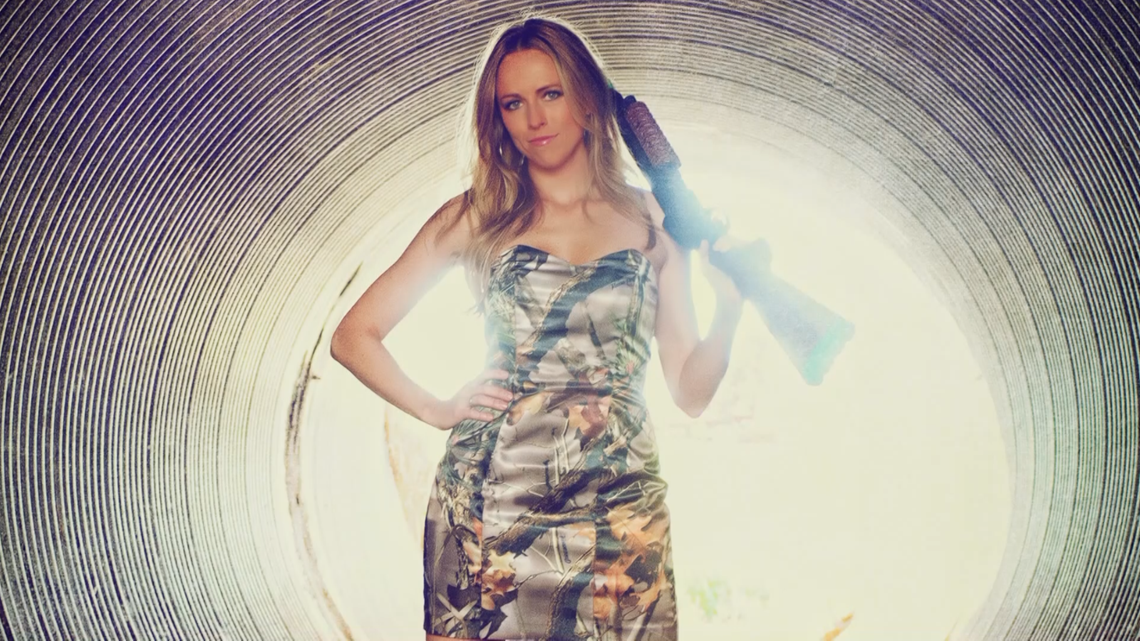 BELDENVILLE, Wis. — *Editor's note: This classic 'Land of 10,000 Stories' installment originally aired on Oct. 7, 2015.
The big, strong, confident men who enter the bar sometimes can't help themselves.
They approach the petite blonde, point to the Big Buck Hunter video game in back, and lay down $20.
Their money is as good as gone.
"Crushes them every time," smiles Jerad Erlandson, who owns Clyde's Corner with the blonde in question – who also happens to be his wife.
Sara Erlandson isn't just the best Big Buck Hunter player in Beldenville. At age 32, she's earned the title of best female player in the world.
Not only did Sara take first place in the ladies division of the Big Buck World Championship last fall in Minneapolis, she's captured the title three of the past four years. And that odd year out? Sara finished second.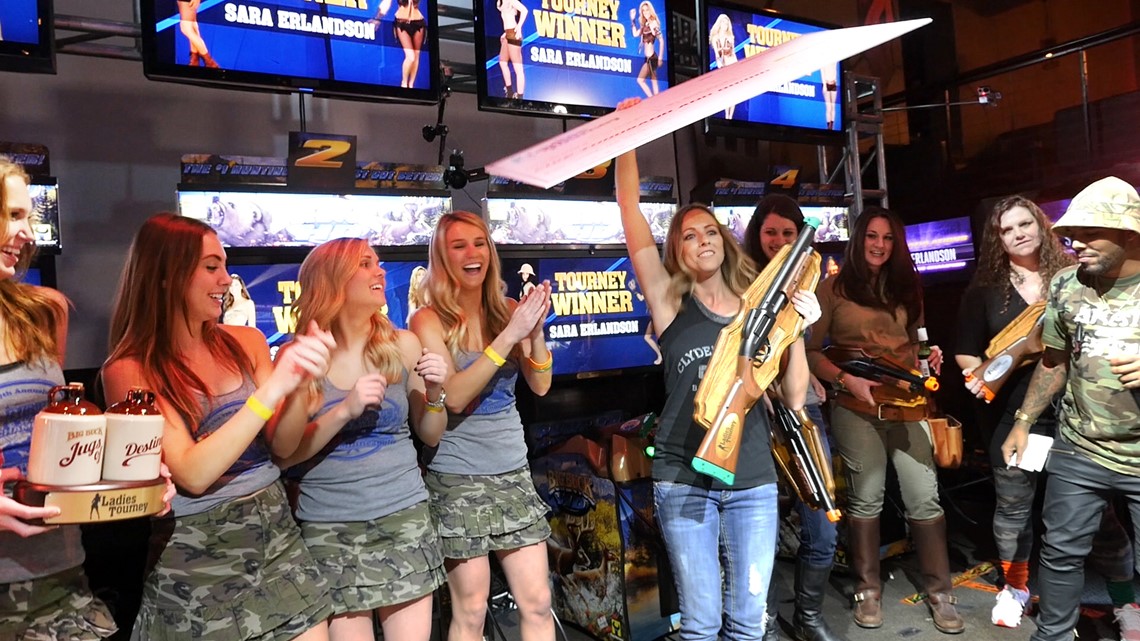 But back to those ill-advised bar bets?
"They absolutely get destroyed," Sara laughs. "And then they have to throw another $20 down. First time's a fluke."
Sara had never played the fast-paced video game before a Big Buck Hunter machine showed up at Clyde's six years ago.
"Every day you'd come in and it'd be looking at you," Sara laughs. Jerad was first to fall under the spell of the game but eventually Sara picked up the shotgun-shaped controller too. She thought, "I've got to give this a shot, literally."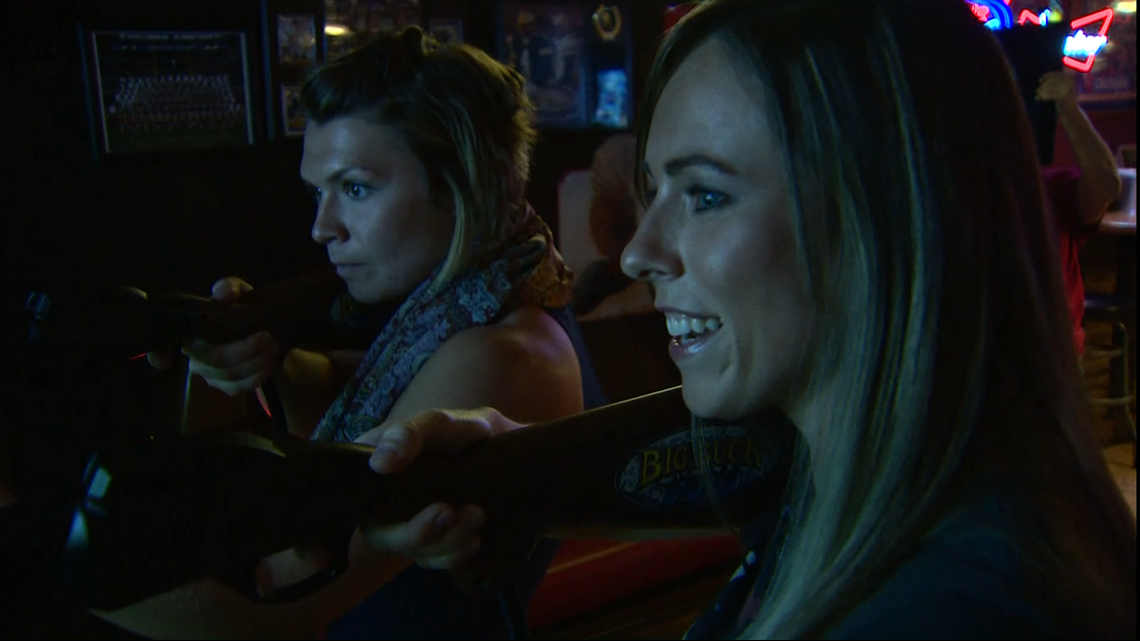 Soon she was mastering the animated shooting gallery of bucks, ducks, and assorted other targets.
Clyde's Corner sits in a Big Buck Hunter hotbed. Wisconsin and Minnesota are two top states for sales, according to the game's manufacturer, Play Mechanix, based in Glen Ellyn, Ill.
"Minnesota is definitely our most prevalent market," said Callum Fletcher of Play Mechanix in an email. "Wisconsin has its fair share of hunters too though."
Yet far from the deer hunting culture of the upper Midwest, New York City is another huge Big Buck Hunter market, according to Fletcher. "Buck Hunter caters to the hipster working crowd very well which I think drives the numbers in New York."
"Oddly enough," Fletcher says, "most of our die-hard players don't even hunt real animals."
Count Sara among the players who have never hunted real deer.
Her interests as a teen ran more toward competitive dancing. Sara's mother, Kathy Gutting, quickly produces a scrapbook filled with pictures of dance costumes and trophies.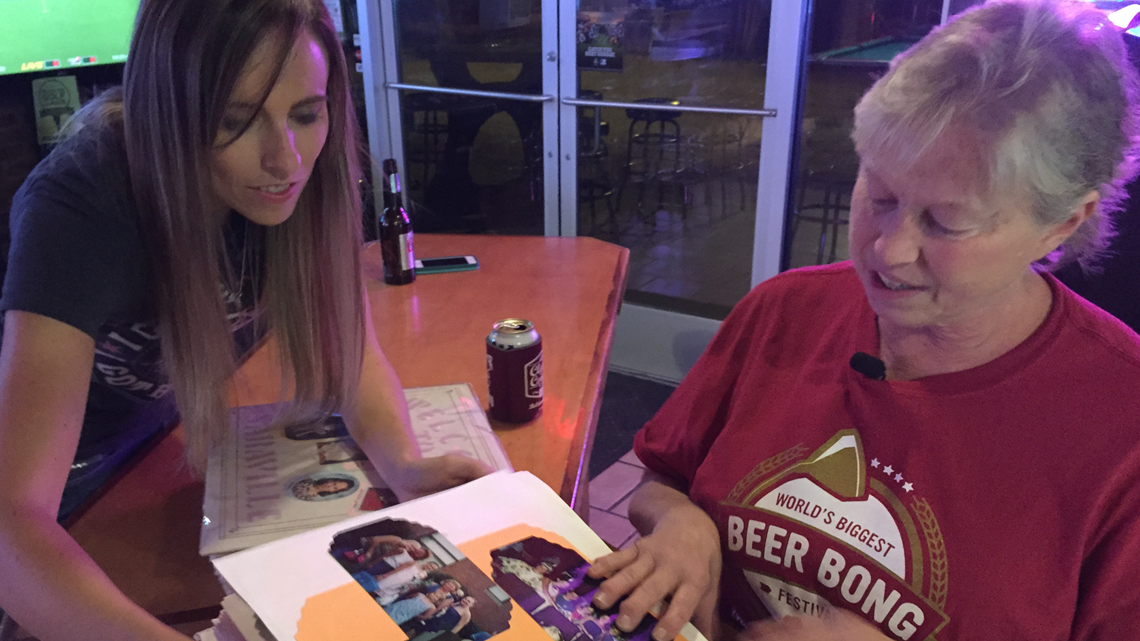 "I knew she wouldn't be on Broadway, but I think she could have," Gutting laughs, as her embarrassed daughter hides her face a few feet down the bar.
Gutting lets on she much prefers to have her daughter close to home in Beldenville. She notes that Sara's senior class voted her least likely to leave her hometown. "I was so proud," beams Kathy.
"There isn't any place I go that I don't tell somebody that my daughter is the world champion female buck hunter and I feel just as famous as she is," Kathy says.
Sara, too, takes pride in her growing celebrity in unincorporated Beldenville, a Pierce County town so small the population isn't even listed on the road sign.
Sara's career earnings playing the game are approaching $25,000. Later this month in Chicago, she'll have a chance to add to her winnings when she defends her title at the 2015 Big Buck World Championship.
She already picked up her playing schedule. "Ten, 12, 13, 14 hours a day," Jerad says. "Practice, practice, practice."
With Beldenville's deer season still a few weeks away, it' time again for Sara Erlandson to shine.
"If I put time and energy to anything, I'm not losing," she says.