MINNEAPOLIS — Note: A statue and baseball field were dedicated Friday, Sept. 4, 2020 in honor of John Donaldson, Black baseball standout denied entry to the major leagues because of his skin color.
John Donaldson Field and a larger-than-life statue of its namesake were erected in Glasgow, Missouri, Donaldson's hometown.
Donaldson played on several Minnesota teams. In 2018, KARE first shared this story of the Minneapolis man who's worked tirelessly to rebuild Donaldson's largely forgotten legacy.
If words were cast in bronze and brass, you'd already know this story.
But words, like memories, are fleeting. Today they fill thousands of neatly organized files - not in a hall of fame, but in the Northeast Minneapolis basement of Pete Gorton.
John Donaldson is, in Gorton's mind, the greatest baseball player no one has ever heard of.
"Nobody knows who he is, I mean it's just ridiculous, how can this be," Gorton asks indignantly.
Twenty years before Jackie Robinson broke the major league color barrier, John Donaldson was breaking barriers in Bertha, Minnesota – a player for hire on the Bertha town team who guaranteed full stands, home and away.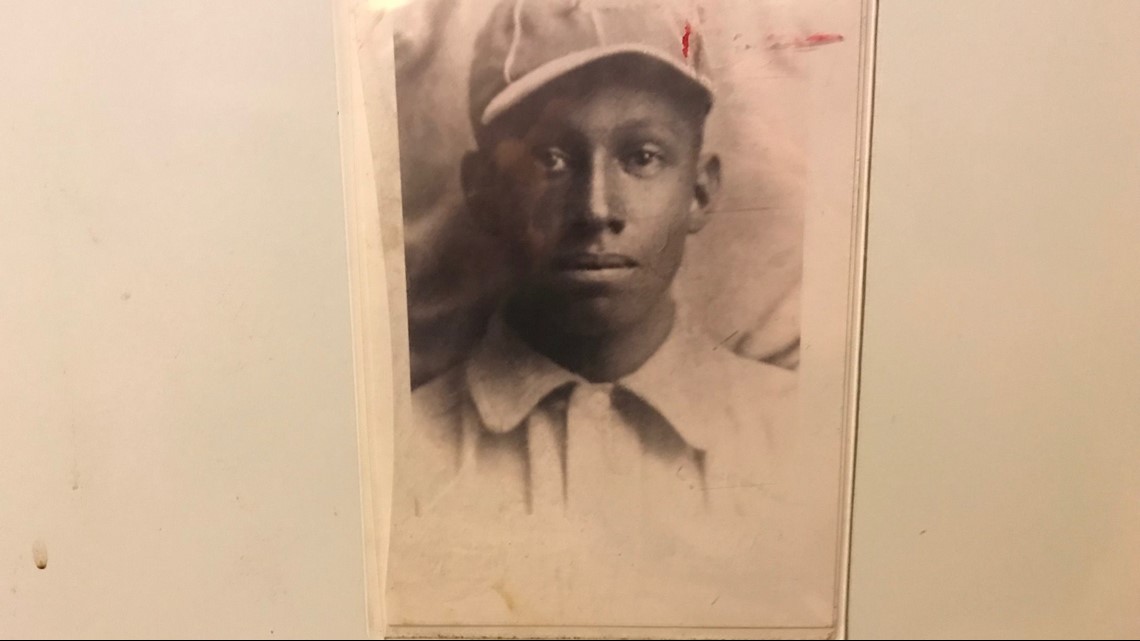 By the time he reached Bertha, Donaldson had already wowed fans as a left-handed power pitcher, barnstorming North America with his team the All Nations.
Donaldson went on to help found the Kansas City Monarchs of the Negro Leagues, where he played for two years. But Gorton says Donaldson came to realize the money was better in small towns like Bertha.
"In 1924 he makes more than all the players on his team, all the payouts to the other teams they played against, combined," Gorton said.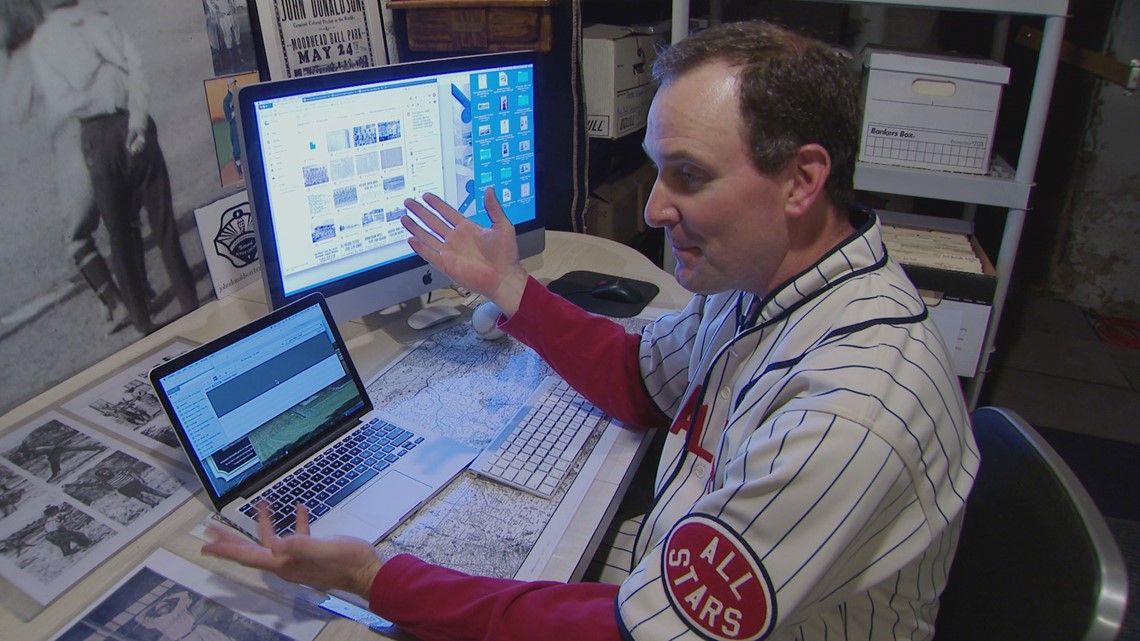 Bidding wars erupted between Minnesota communities to sign Donaldson to their town teams for the summer season, guaranteeing statewide attention.
"Every time John Donaldson pitched a game in their town it was written about in the Minneapolis newspaper. They wanted people to come to their town, they wanted to bring business, they wanted people to live there, this was advertising for them," Gorton said.
Bertha, Lismore, Melrose, St. Cloud and Fairmont each signed on Donaldson for a season or more.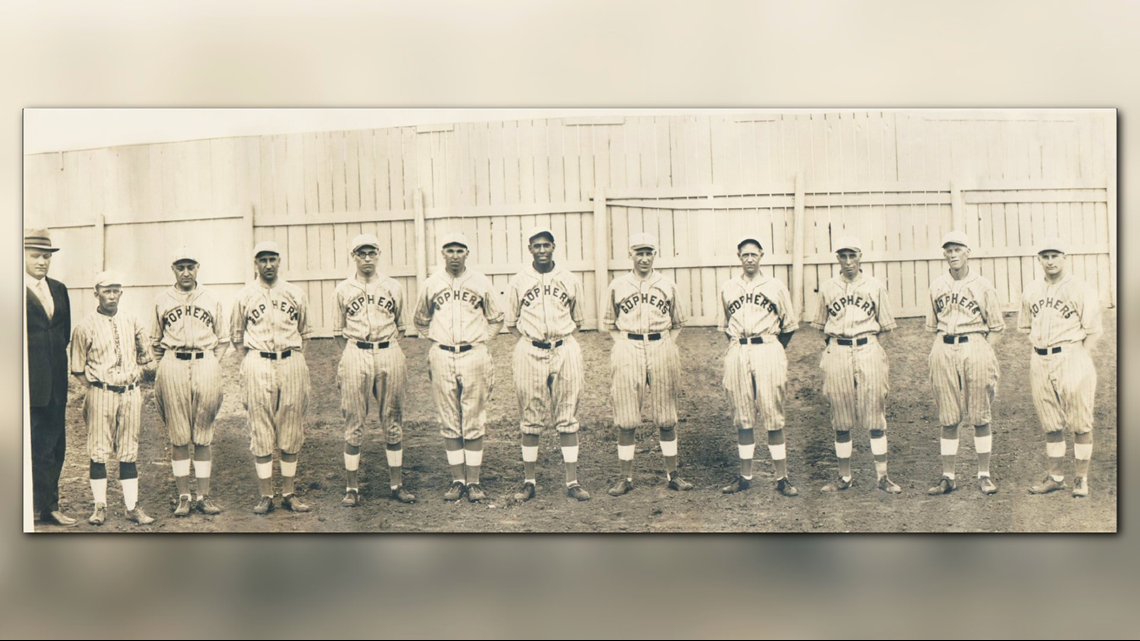 But no one erects bronze statues – even for dominant pitchers – who spend their careers small-town-hopping.
At best, after their deaths, they're rediscovered by a baseball geek like Pete Gorton.
"I study this all the time, I think about this all the time," Gorton said from his desk in the basement below his home. "I've been working on this every day for over 18 years."
Donaldson has functioned those 18 years as a baseball archaeologist, unearthing and piecing together the bones of a 33-year baseball career lost to time.
Scouring small-town newspapers and museums, Gorton has identified 550 North American cities in which Donaldson played, the heaviest concentration in the upper Midwest – 131 of them in Minnesota.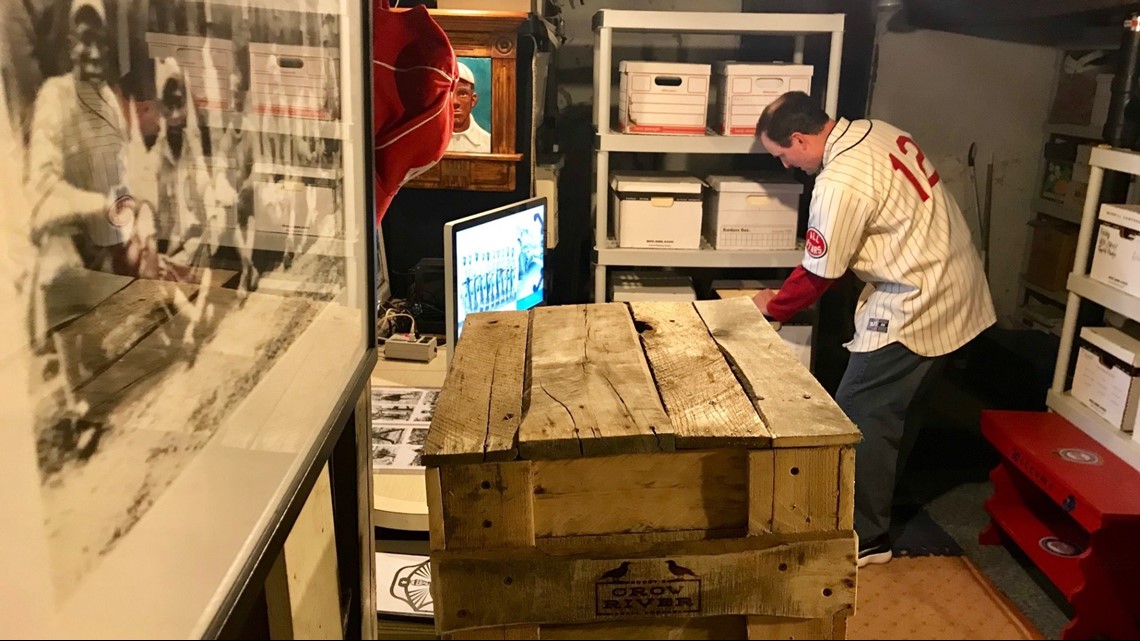 "Here's the perfect game he throws in Plentywood, Montana," says Gorton, randomly pulling a newspaper clipping from one of his files.
"Up to now we've found 14 no hitters," Gorton continues. "To date we have 405 wins, 5,039 strike outs – more than any segregated pitcher in the history of baseball – and every single one of them is in these boxes."
In Fergus Falls, Gorton located 39 seconds of film shot in 1925 of Donaldson, both hitting and striking out a batter on three straight pitches. "He strikes out 18 guys that day," Gorton said. He's watched the film, by his estimate, a thousand times.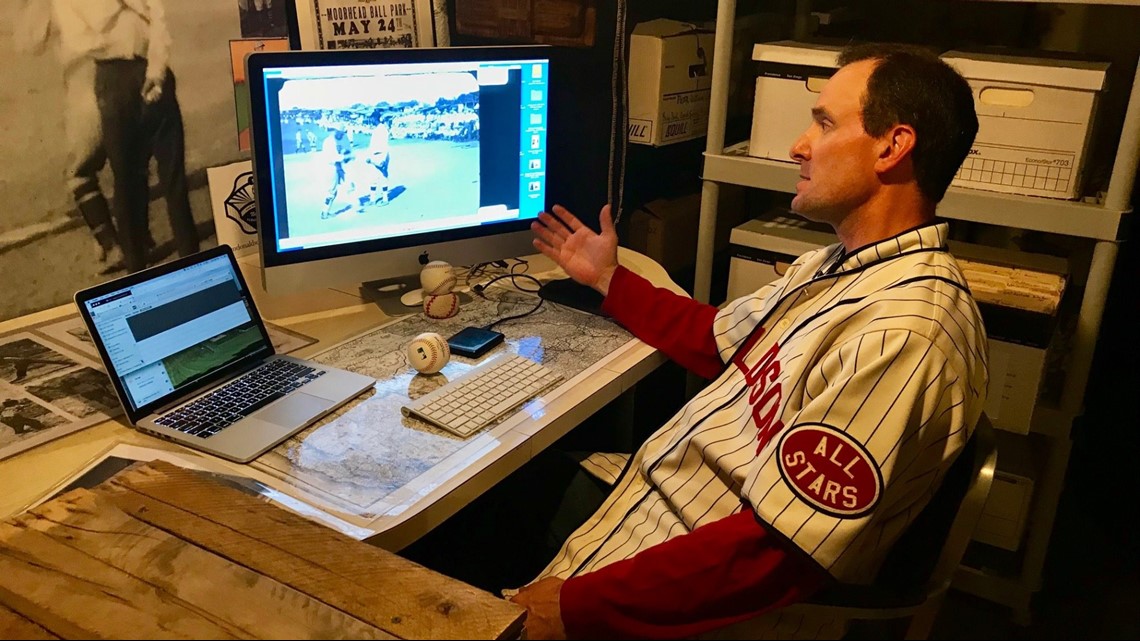 He's also collected dozens of photos of Donaldson, many from picture albums turned over to museums upon the deaths of elderly family members.
Gorton points to one photo in which a bearded townie proudly poses with Donaldson.
"1924 selfie," Gorton calls it. "I'm convinced they're all over the place, but people just don't know who that black guy is with great-great-grandpa."
Gorton is far from finished, but the day draws nearer when he will turn over his bounty to the National Baseball Hall of Fame.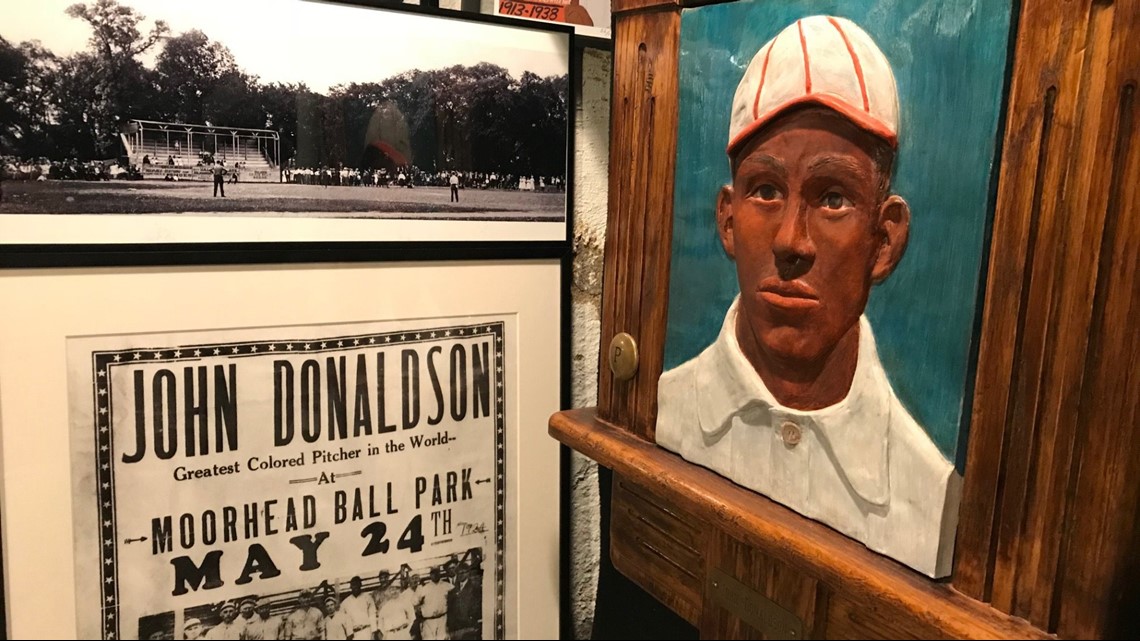 "He was obviously a major leaguer not in the major leagues, and not in the major leagues because of his skin color, and that's part of the legacy we need to restore," Gorton says. "If he had been white, he would have had a profound major league career and he would be a household name right now."
A century after John Donaldson's story was first written, Pete Gorton is righting a wrong.
Watch more of Boyd Huppert's Land of 10,000 Stories below:
PHOTOS: Land of 10,000 Stories: John Donaldson