PLYMOUTH, Minn. – Chairs set out by neighbors as places of rest for a walking WWII veteran, now stand as his memorial.
On Monday, Harvey Djerf was laid to rest at Fort Snelling National Cemetery – as tributes popped up on the chairs Harvey used to occupy.
"All of us and the kids got choked up when we heard about it and saw the memorials," Harvey's son, Warren Djerf, said.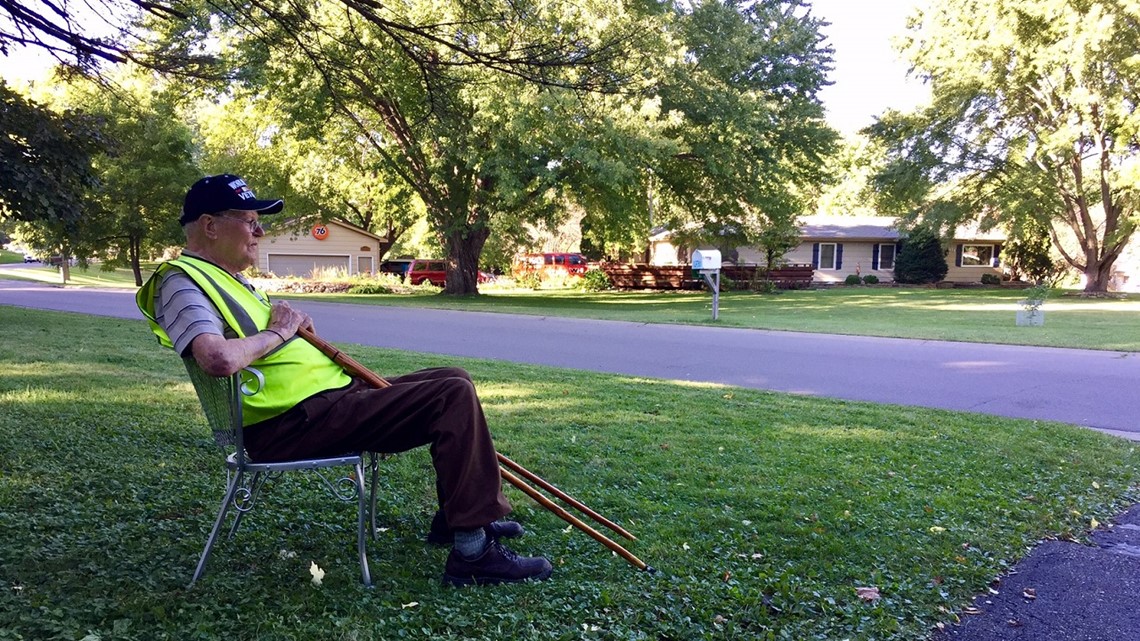 "It's heartening to know he had a network here that supported him," Harvey's son said.
Harvey's neighbors placed the chairs along his path, so he'd have places to rest on his twice-daily walks. He'd sit in each for a few minutes, then move on.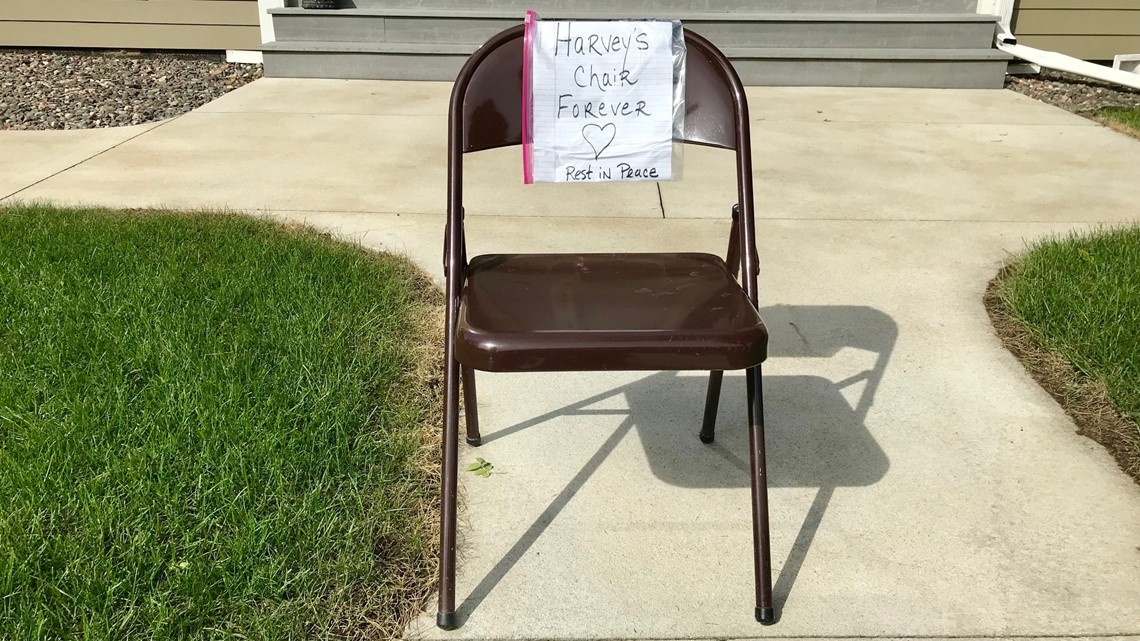 Harvey's advancing age forced him into a nursing home several months ago. He hadn't walked the neighborhood since late last fall, but his chairs began reappearing as his neighbors learned of his death at age 96.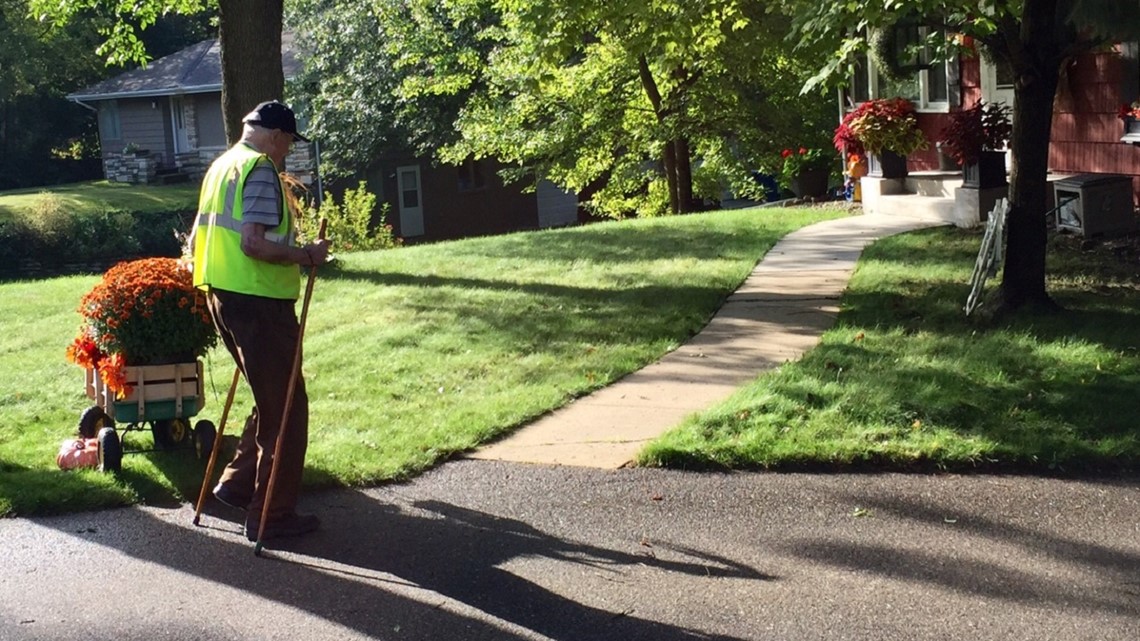 Warren hopes the chairs - and the kindness behind them - continue to serve as a catalyst for neighborhood cohesiveness, in Plymouth and beyond.
"It's like a big hug that the neighborhood gave him," Warren said.
PHOTOS: Land of 10,000 Stories: Harvey's chairs memorial