ST. CLOUD, Minn. – Every grandmother knows the power of a cookie. But 8-year-old Sophina Lindquist has taken cookie power beyond the reach of most grandmas.
Several times a month Sophina distributes chocolate chip cookies at police departments, fire stations and ambulance companies in the St. Cloud area.
"She's our little angel," says Sauk Rapids firefighter Kevin Roesner. "She can call most of us by name."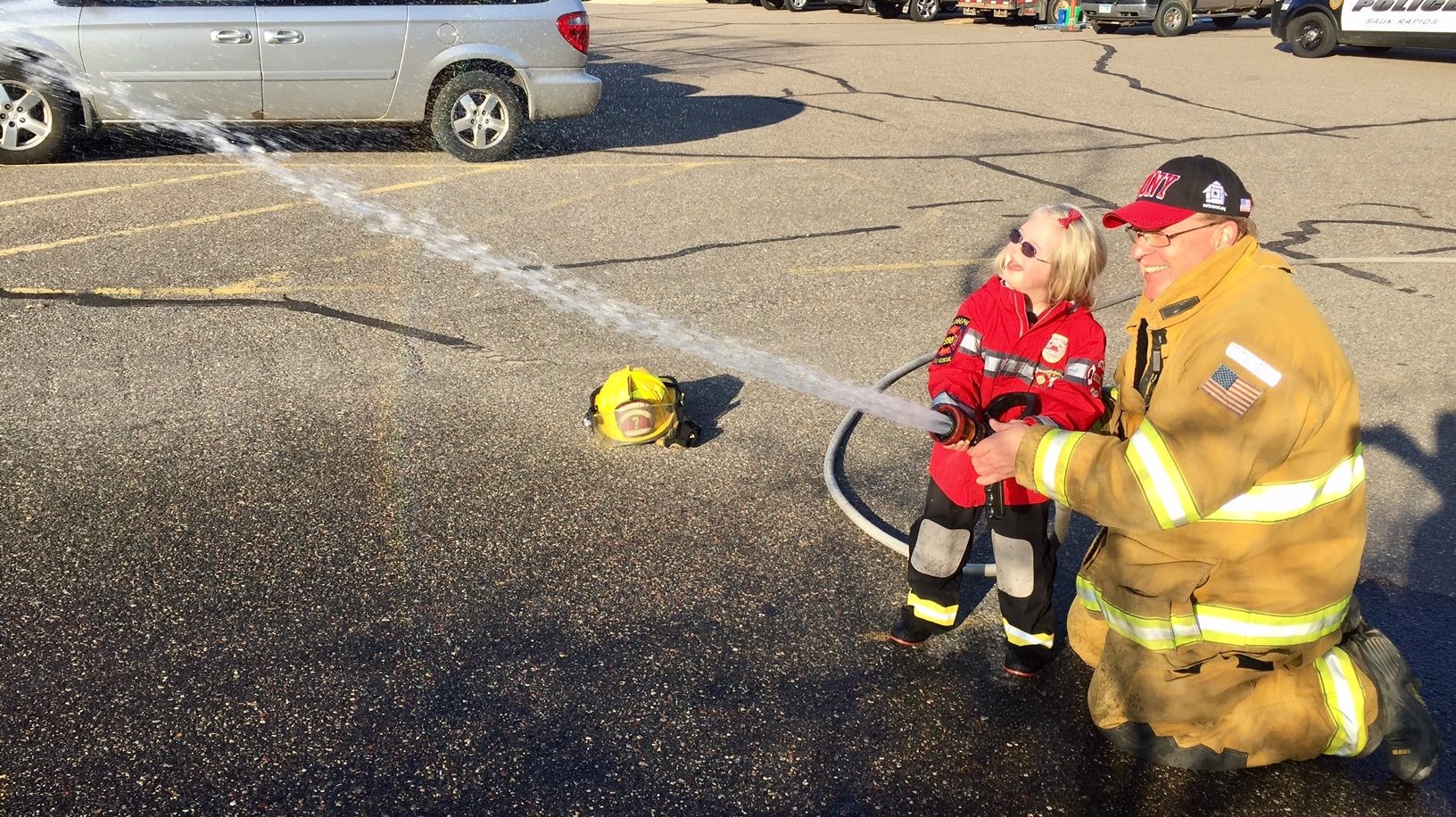 Sophina, who has Down syndrome and an infectious smile, visits first responders at nearly 20 departments, accompanied by her mother, Connie, and her older sister Victoria.
Another sister, Catia, does most of the baking, often with Sophina parked on a stool next to her at the counter.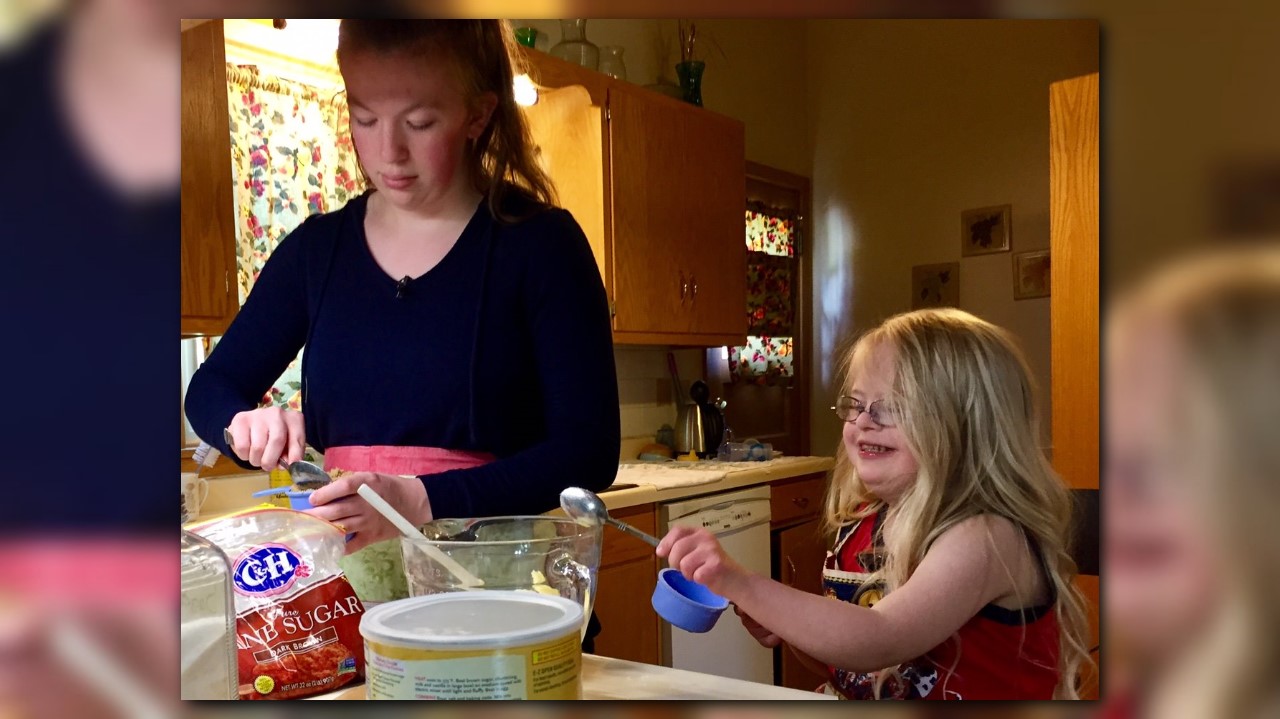 Connie Lindquist says the cookie deliveries started after a police officer was shot in 2014, though she doesn't remember where. "And I said, 'Girls, we're going to go give cookies to the police.'"
Sophina has become so beloved at the St. Cloud Police Department, officers pooled their money to buy her a kid-sized powered squad car.
"In such a chaotic world to just have someone so kind it's just very sweet and uplifting," says St. Cloud officer Rachel Johnson, who led the effort to buy Sophina her car.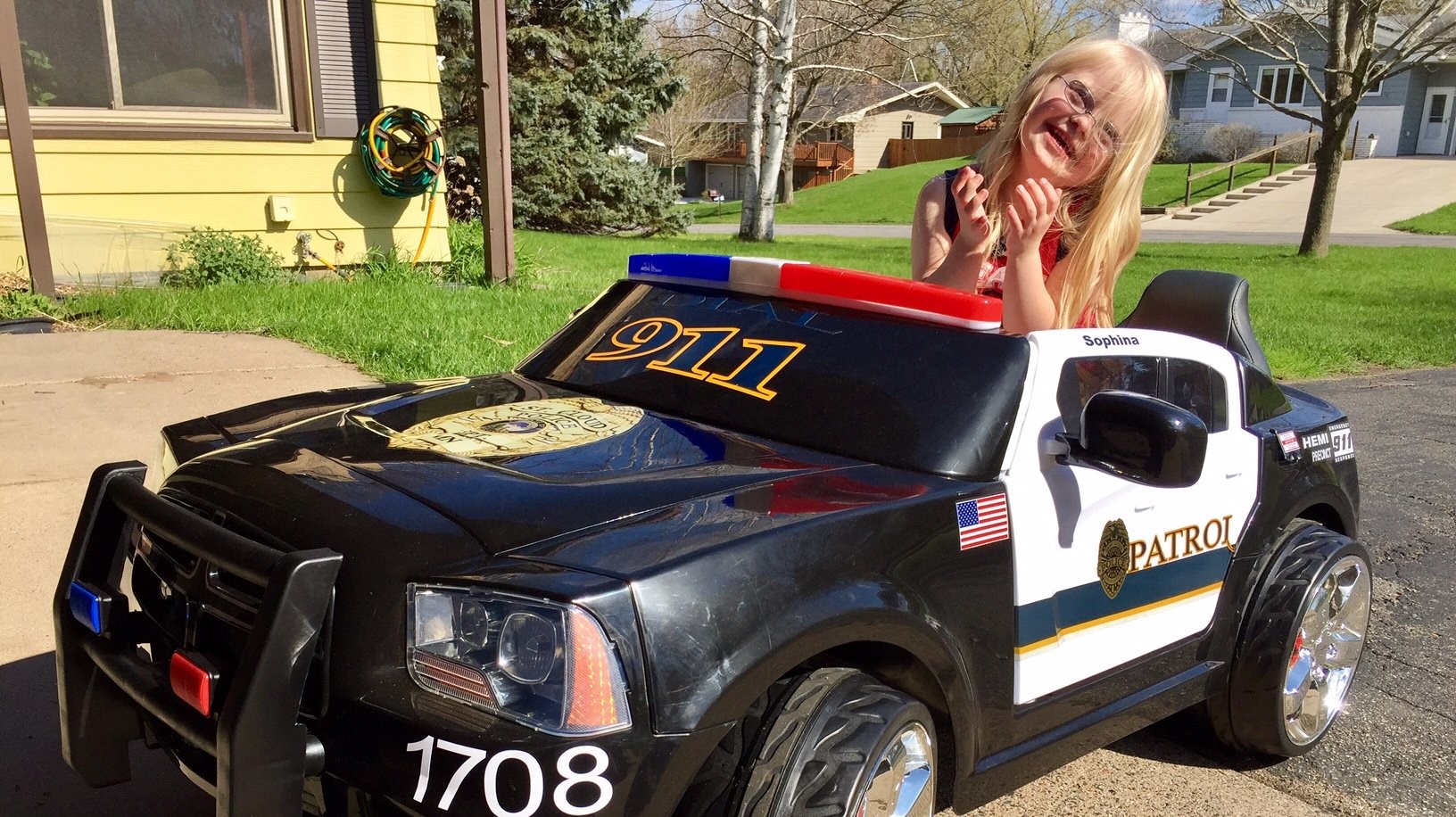 Members of St. Cloud's police administration, including Chief Blair Anderson, keep Sophina's picture in their offices.
"One of God's angels and she watches over us and we appreciate her and her whole family," Anderson says.
With her mother's help, Sophina keeps a list of her first responder friends and prays for them at bedtime. She also stops to say a prayer whenever she hears a siren.
"Thank you for your service, I'm praying for you," she tells officers and firefighters as she hands them cookies.
Sophina changes uniforms to match the agency she'll be visiting. Each of her uniforms is adorned with patches she been given by her police, EMS and firefighter friends.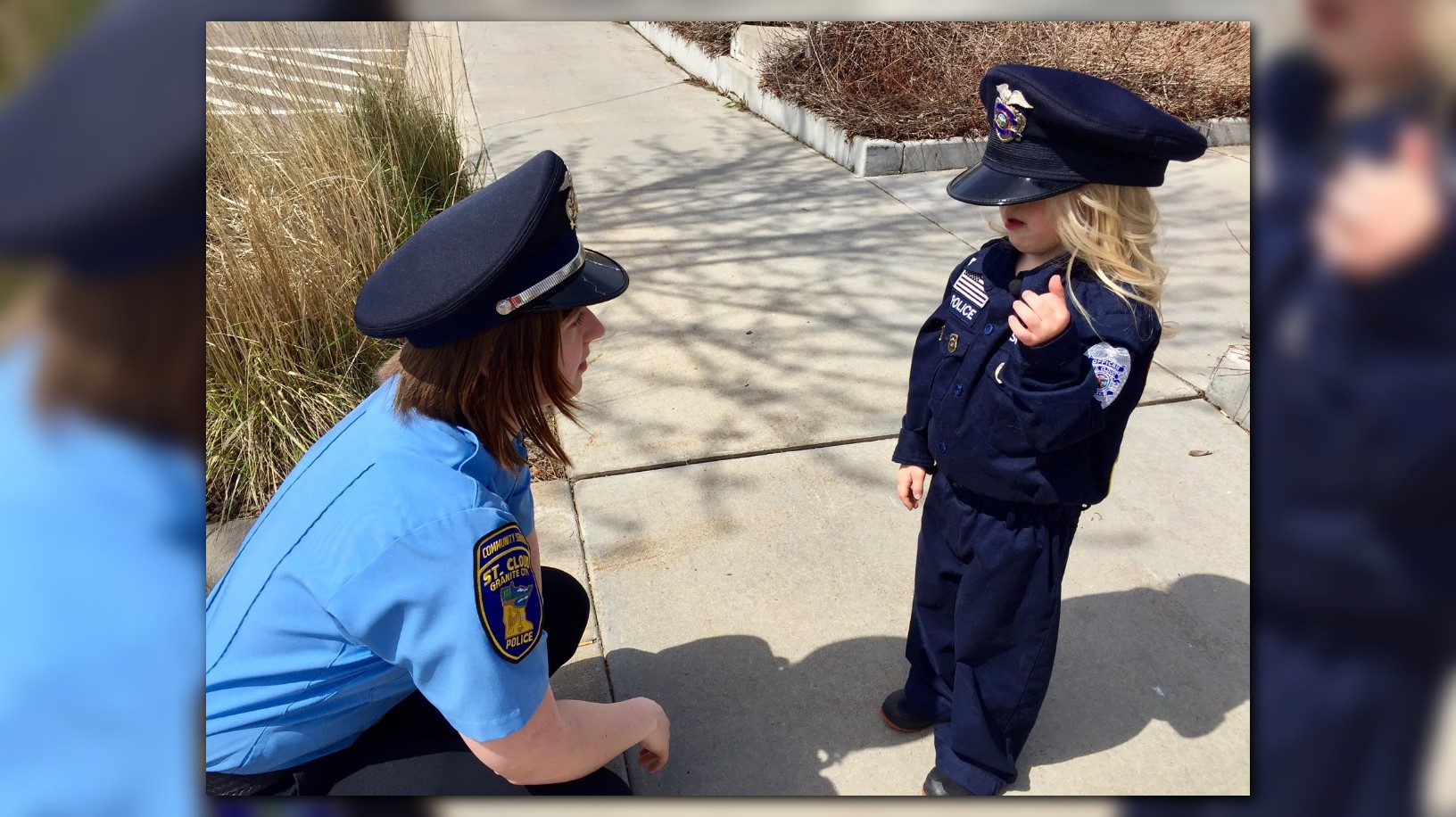 During Sophina's most recent cookie delivery to Sauk Rapids, firefighters treated her like a visiting princess. They helped her spray a hose, then hoisted her into the seat of a fire truck.
"She just brings laughter and excitement when she comes around," says Sauk Rapids firefighter Greg Bomstad, who also notes first responders need a break now and then from the unpleasant parts of their service. "It won't even out the bad stuff, but it helps," he says.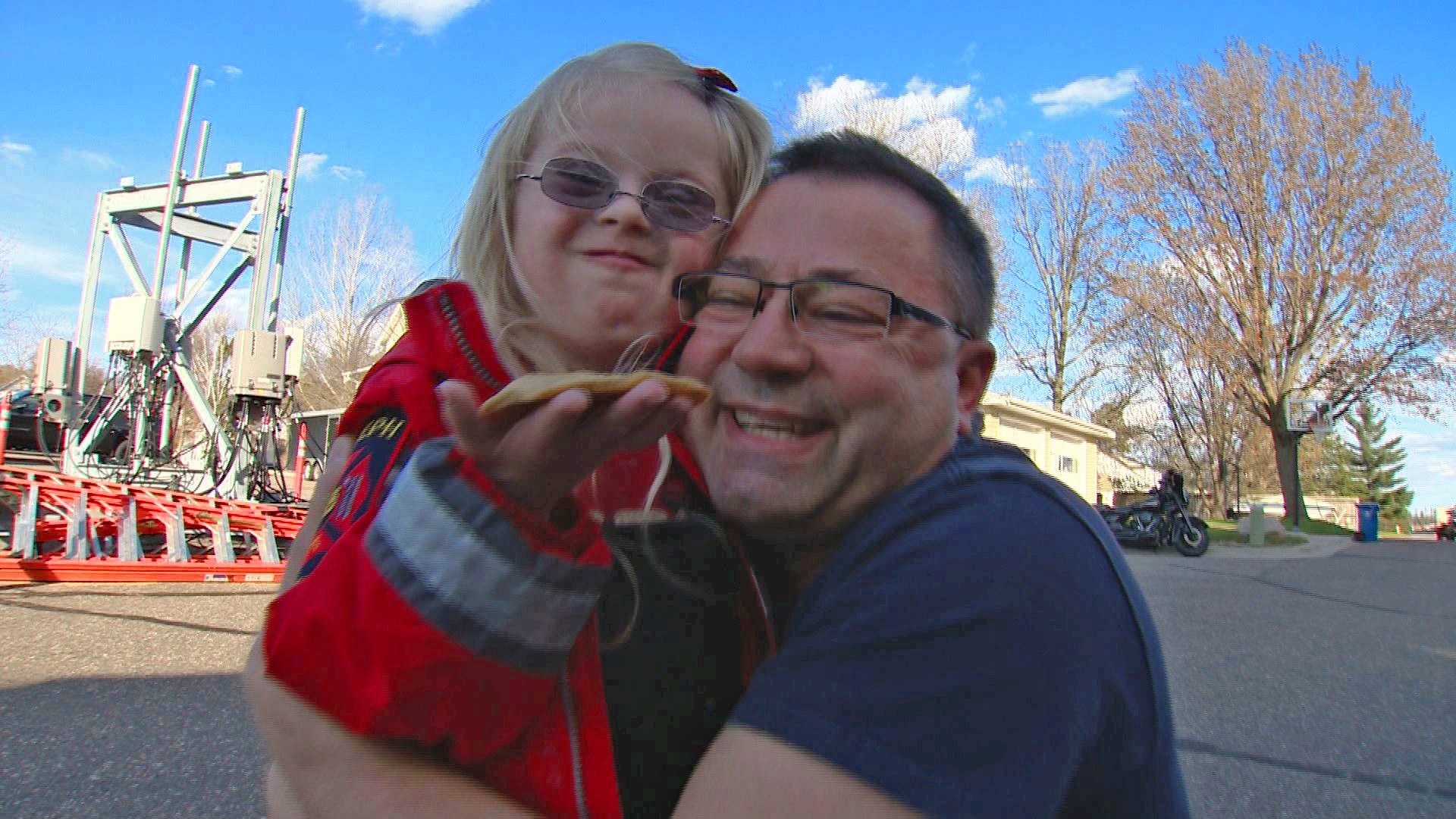 Connie Lindquist says she's never thought of her daughter's Down syndrome as a burden, but rather a blessing.
Lindquist paraphrases a bible verse she calls Sophina's. "The simple are going to teach the wise," she says, "and she fulfills that."
PHOTOS: Cookie girl brings joy to police and firefighters