WHITE BEAR LAKE, Minn. — Like scissors to a mullet, the annual video salute to Minnesota high school hockey hair has reached its end.
"It's the right time," the White Bear Lake resident said. "This is the grand flow-nale."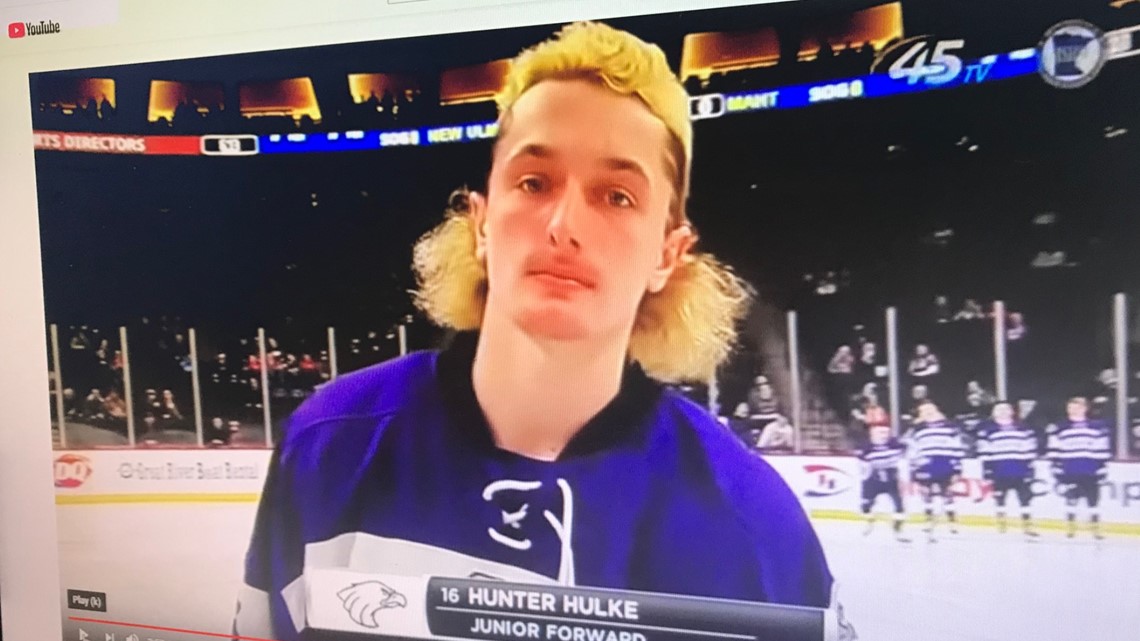 Over the past decade, King's videos have gained a cult following while racking up millions of views on YouTube.
"I didn't want to jump the shark," King said. "I one hundred percent would rather get out with people wanting more."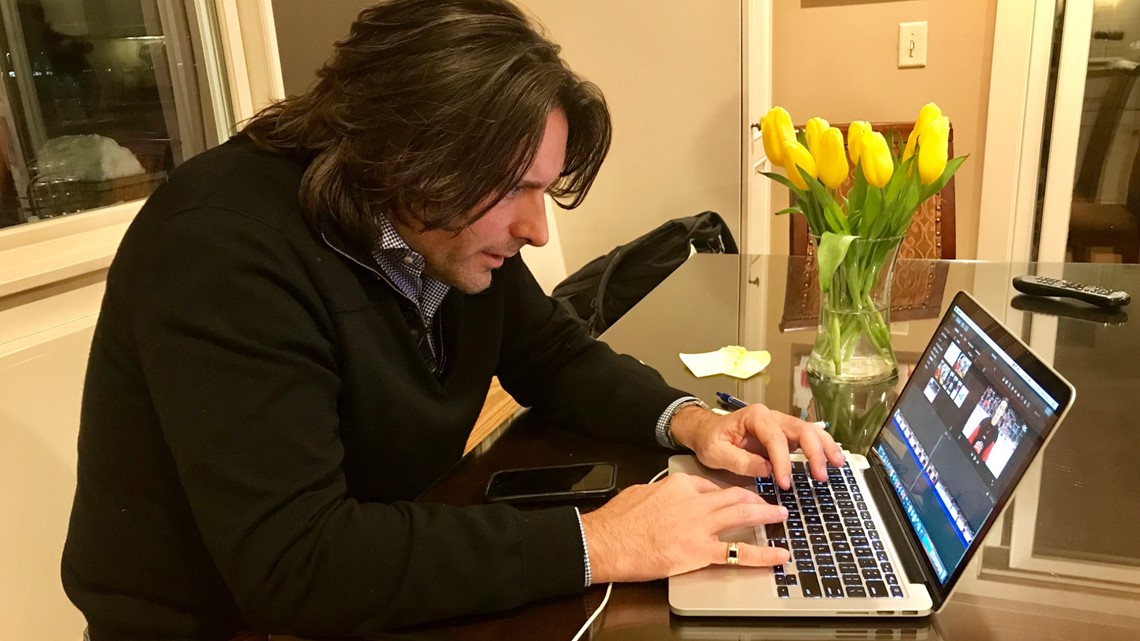 King produced the first hockey hair video as a writer for a short-lived comedy show on KARE 11 called the "The Show To Be Named Later."
He next turned his sights to YouTube, where King's videos were quickly discovered and shared.
"I just found myself thinking people would maybe be interested to see kind of like the red carpet at an awards show," King said. "Who has the top hockey hair?"
From the beginning, King's family has helped serve as his selection committee. With daughter Peyton now off at college, this year King was joined in his living room by his wife Stacey and son Bennett, a senior at White Bear Lake High School.
King DVRs the tournament's player introductions – with friends and family recording back-ups - so his family can watch several at a time.
"Holy Buckets," said King as a player approached the camera with hair that fluttered in his self-created breeze.
"Oh yeah, look at that," King said, impressed with another students flow. "Wow, that's a full Afro."
Stacey King said John is aware of the what's at stake. "Every one of those kids when they skate up there that want to try to make the video, they're excited for it to come out to see if they made it."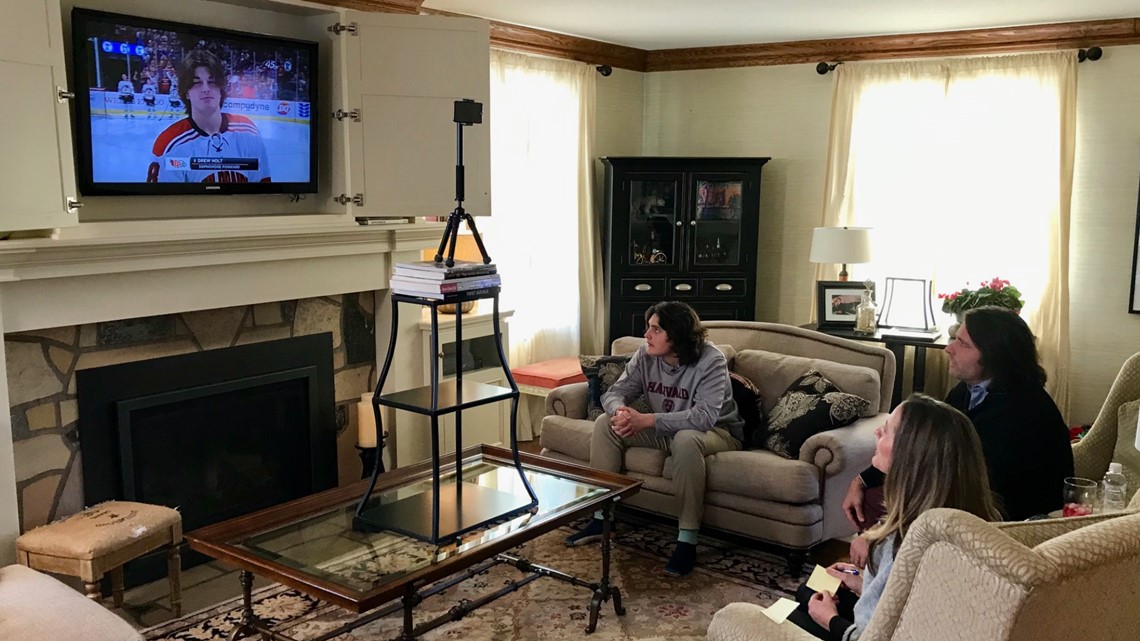 Making the video's top ten brings a gift box delivered to the winner's schools. John makes them up himself. Included: hair products, combs, caps and a letter from John.
"You are special," King wrote in the 2019 edition of his letter. "More specifically, your salad is special, your flow, a firework capable of generating oohs and aahs across the state of Minnesota."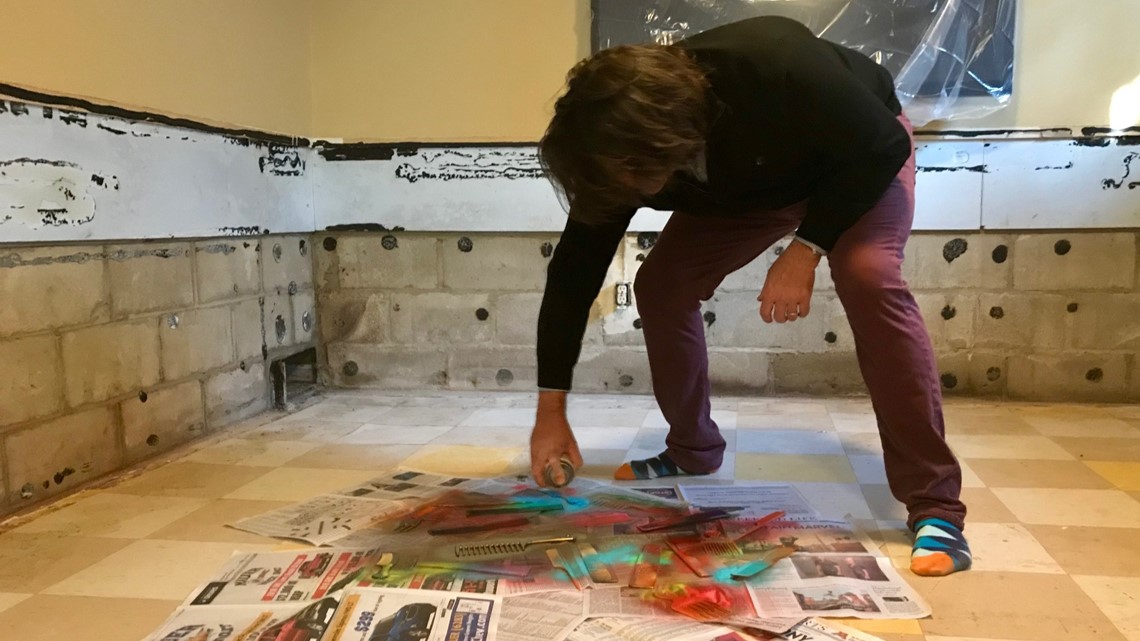 With the field narrowed during the initial screening, King starts assembling the video at his kitchen table. He knows hockey players across the state will be waiting.
"Next up from Cathedral, we see Michelange-flow," said King, speaking into the voice recorder on his phone. "Truly a work of art."
The space is far from a production studio - yet also far from his mother's basement, the venue some YouTube viewers suspect. "Sorry to disappoint you all," King said wryly.
In truth, King is president of the New York office of Fallon advertising agency, to which King commutes from his Minnesota home.
Ever self-deprecating, King says of his videos, "I've used my 15 minutes of fame to be the guy who judges high school boys' hair. So, I've clearly horribly misplayed my hand."
As for his own impressive shoulder-length flow, King is making up for lost time. "I grew up in Edina," he said. "I had short hair in high school and I wasn't a hockey player, but I'm in the club now, I don't know if I could go back."
Stacey King says plenty of people have tried to talk her husband out of ending the video, yet she knows he's being true to a promise to himself.
"He always had said, when Bennett graduates, that's it," John's wife says.
Reflecting on the past ten years, John King says he's proudest of the money his video's sponsorships have raised for charity.
PHOTOS: Land of 10,000 Stories: All Hockey Hair Team
Cash and equipment donations to the Hendrickson Foundation – which helps make hockey more accessible to people with disabilities – have topped $100,000.
King may have come late to the "salad" buffet, but like the players he's honored the past decade, he'll be simply be going with the flow.
Watch more of Boyd Huppert's Land of 10,000 Stories below.
Submit your story ideas to Boyd by filling out the form below.