FARMINGTON, Minn. – His heart failing, Erling Kindem held tight to his best friend's hand as he told him softly, "You're a good boy."
Days later the WWII veteran, whose friendship with a 3-year-old boy became a social media sensation, passed away at the nursing home where he'd been receiving hospice care.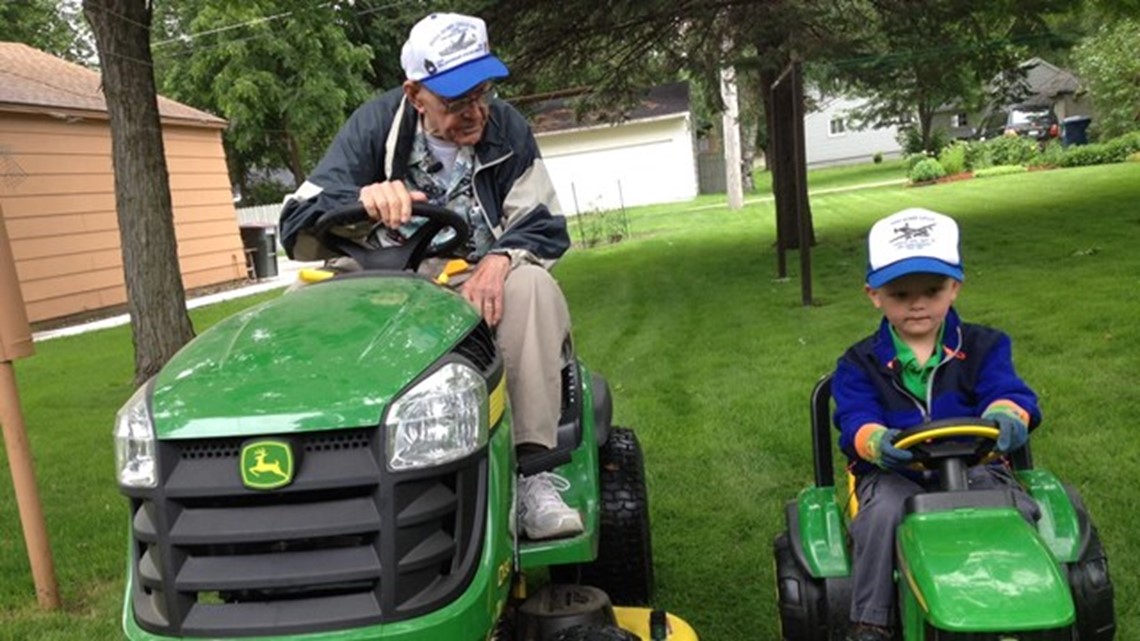 Before they parted, Erling told Emmett to "listen to your mother and dad because they're going to give you the best advice they can."
Paying close attention, Emmett responded softly, "Okay."
Then, Emmett and Erling held each other in a long embrace.
"He wasn't afraid to hold his hand and he wasn't afraid to hug him," Anika says of her son. "Erling was his friend and he was with him."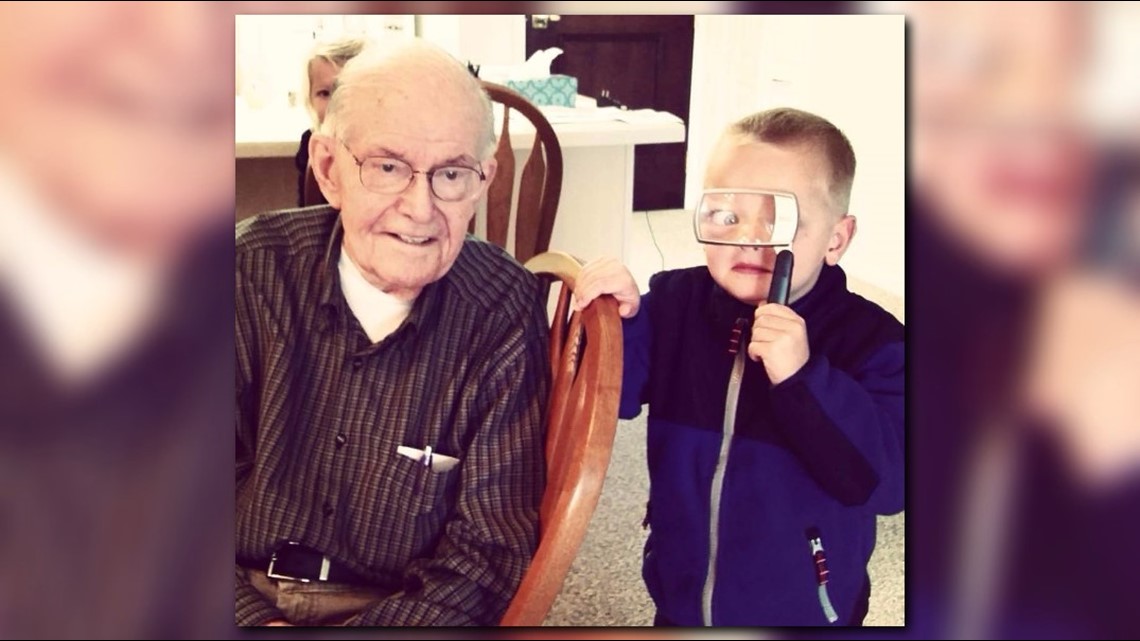 The unlikely friendship between Emmett and Erling began three summers ago as the former next door neighbors bonded over Erling's tomato plants – Emmett's favorite food.
Before long the two were engaged in daily croquet matches and lawnmower races.
When winter came, Erling used his snow blower to clear a path to Emmett's backdoor so they continue their visits.
Their blossoming friendship was featured in a series of stories on KARE 11, later rebroadcast on NBC Nightly News and viewed tens of millions of times online.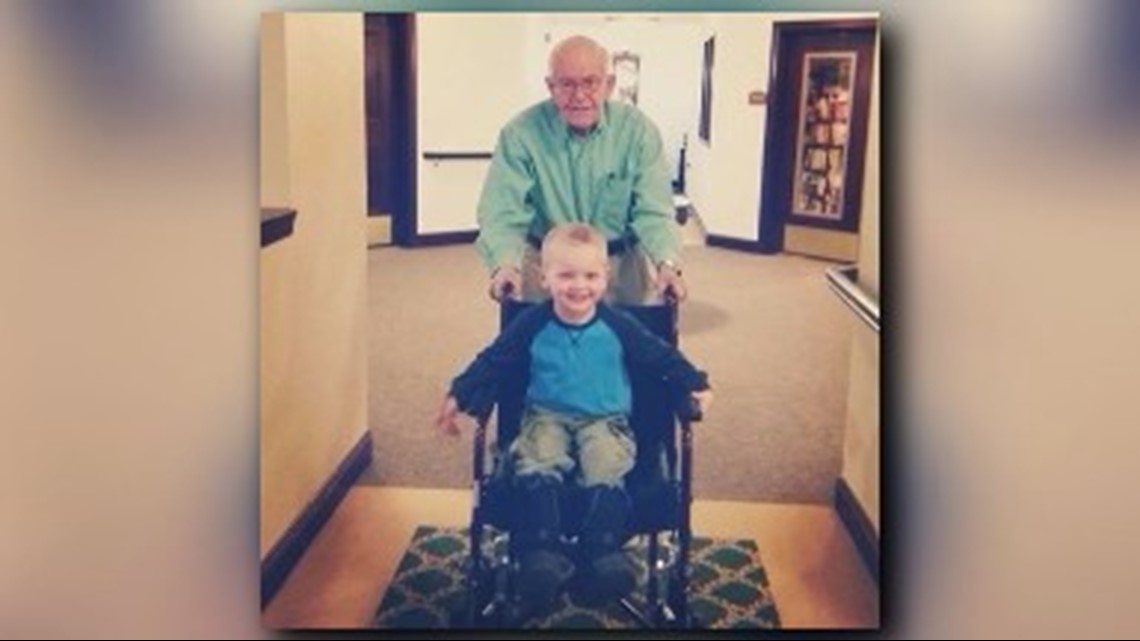 "I was just overwhelmed with the numbers," says Erling's son, Steve Kindem. "There's a lot of love out there and, between the two of them, they really made people think about it."
Bryan Rychner, Emmett's father, was also touched by the comments he read after the passing of his son's good friend.
"He touched so many people's lives across the country and it's humbling to see the outpouring of emotion and support," Bryan said.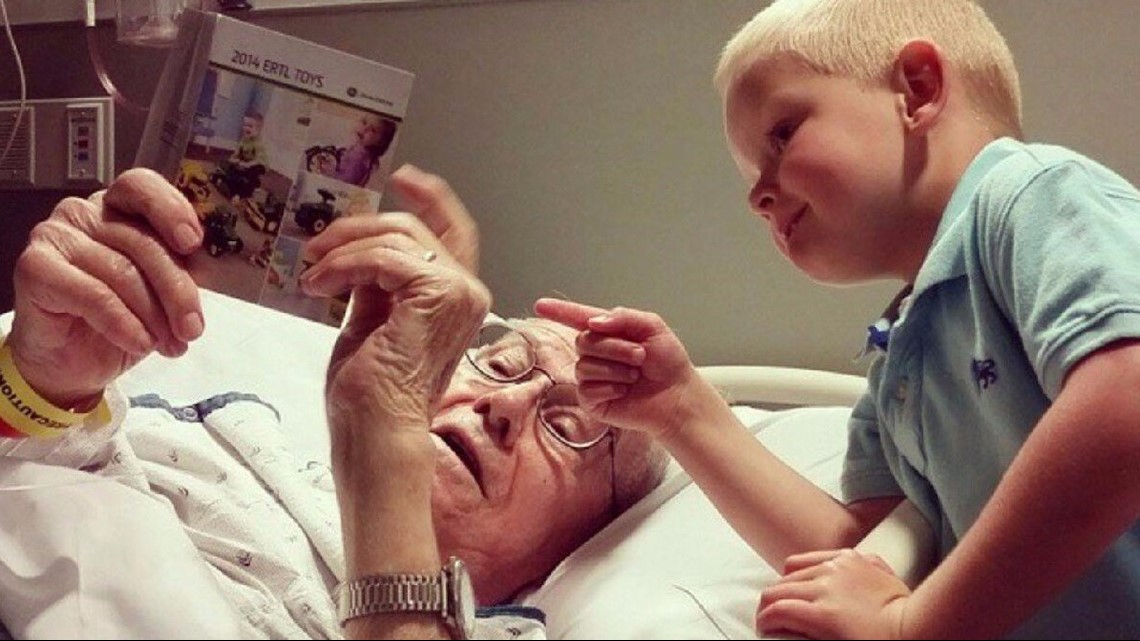 When Erling's wife, Joyce, died last fall, Emmett and his family attended her funeral.
"They kind of treated each other like equals even though there was an age difference," Steve Kindem says.
Erling served as a radio operator and gunner on a B-24 bomber during WWII. Returning to civilian live, he delivered milk and later sold carpet before retiring to his home in Farmington.
Erling and Joyce raised five children. They had eight grandchildren and nine great grandchildren, with another expected any day.
His family is planning a service for Erling in the spring, with full military honors.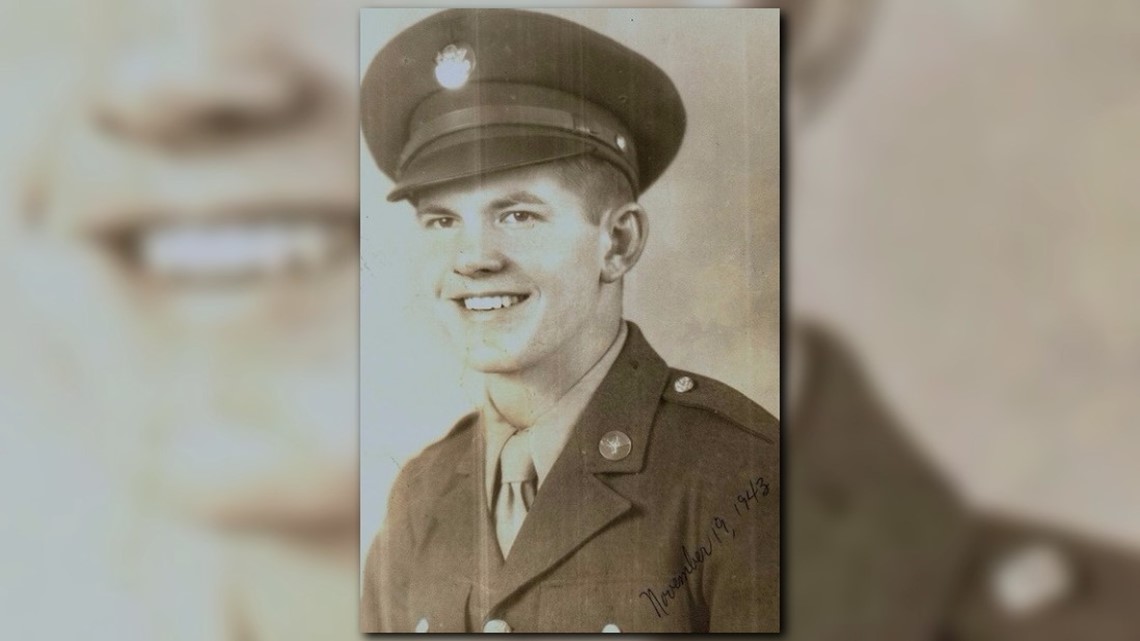 Emmett's parents broke the news to their son on Saturday afternoon that Erling had died.
Emmett hugged his mom and dad and let the words sink in.
He then told his parents, "'We're just going to have to wait a really long time and then we'll see him again in heaven,'" Anika recalled. "He believes that and we believe that."
Though Emmett is still only six years old, Anika is certain he'll remember his friend the rest of his life.
"I hope that one thing that Emmett will take from it is that you stick with the people you love until the very end," his mother says, "and I'm really proud of Emmett for doing that."