DETROIT LAKES, Minn. — It is common near the end of the school year for students to cut class.
It is not so common for the school principal to encourage it.
"Big day, every year," Detroit Lakes Principal Josh Omang says.
Omang should know. Twenty-four years ago, he was a Detroit Lakes High School senior the first time the entire school skipped classes to serve the residents of their community.
"This isn't new to me, no," Omang says as he scoops up leaves behind the home of a Detroit Lakes' senior citizen.
Omang rakes the yard with a dozen of his students. They are one of 55 teams, working at 130 sites across the community.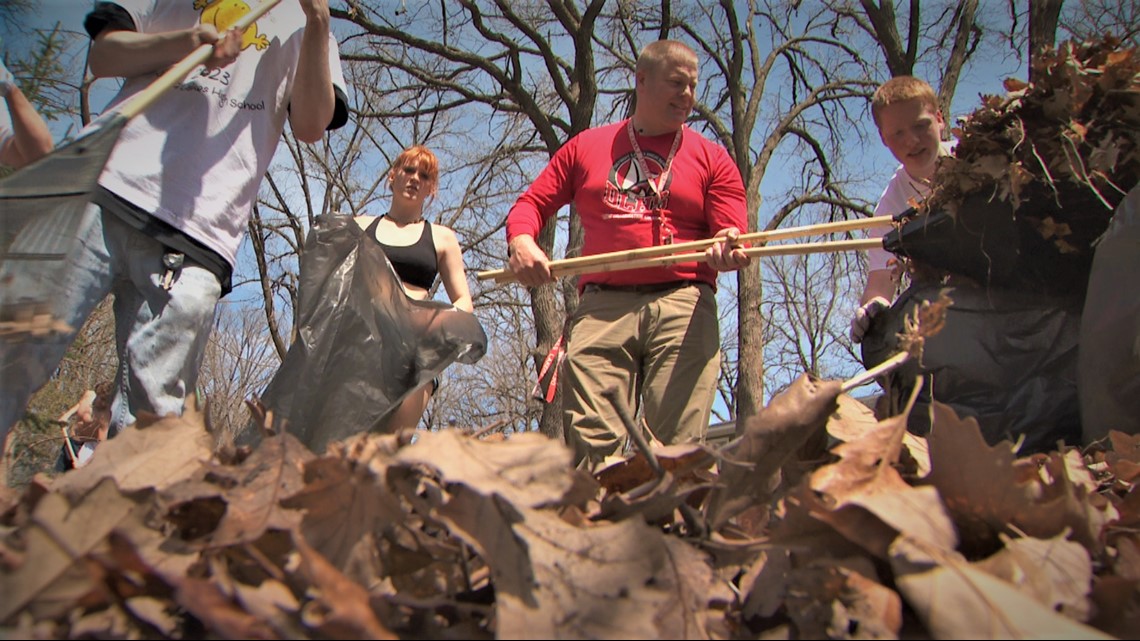 "When you grow up here, your whole life, it's always good to give back," says Jack Mears, a high school senior, as he rakes a lawn in front of a different home.
Other students at different locations, weed flower beds, wash windows and pick up trash in road ditches. It's all part of their school's Day of Caring, an annual event sponsored by the Becker County United Way.
"We are all part of the same community, so we got to help each other," leaf-raking student Davide Giambellini says.
That help goes a long way for 96-year-old Angie Barnack, released three weeks ago from the hospital after suffering a mild heart attack.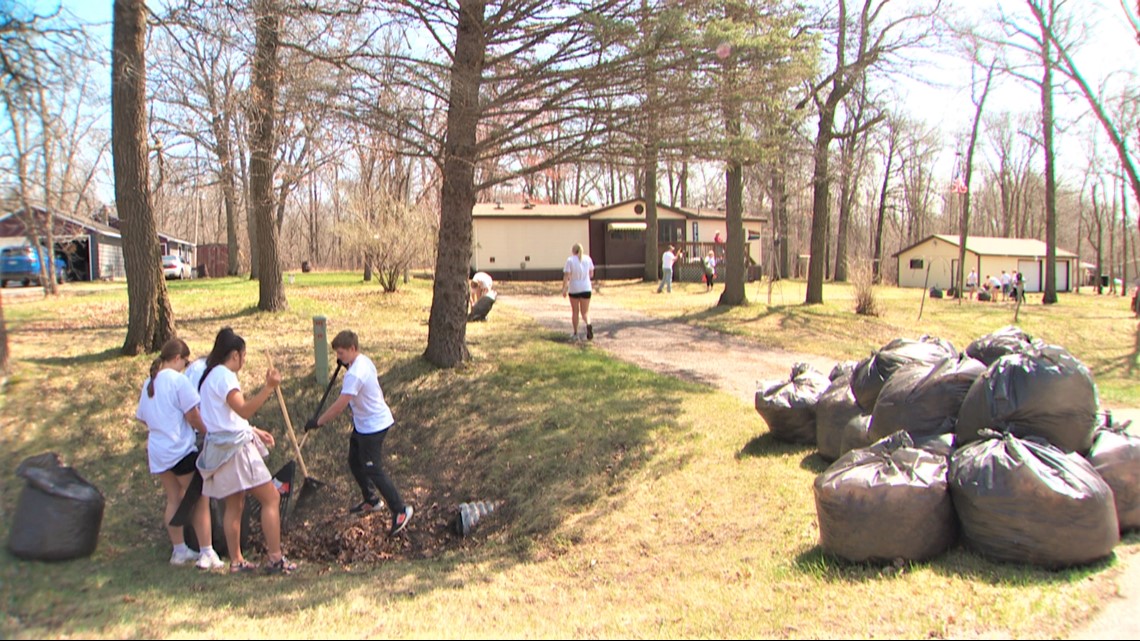 Now, her yard is filled with students making quick work of last fall's leaves.
"It's really helpful. I wouldn't be able to do it," Barnack says. "This is a big yard."
A few miles away, high school junior Lexis Reisenauer picks up a McFlurry cup and a Swedish Fish wrapper from a road ditch.
"Of course, the lessons we learn in school are important," she says, "but these are more like life lessons that we'll continue to use."
Principal Omang is sometimes on the receiving end of complaint calls about his students' behavior. "But when you get to hang around kids all day, they do lots of amazing stuff. So, it's good for the community to see that," he says.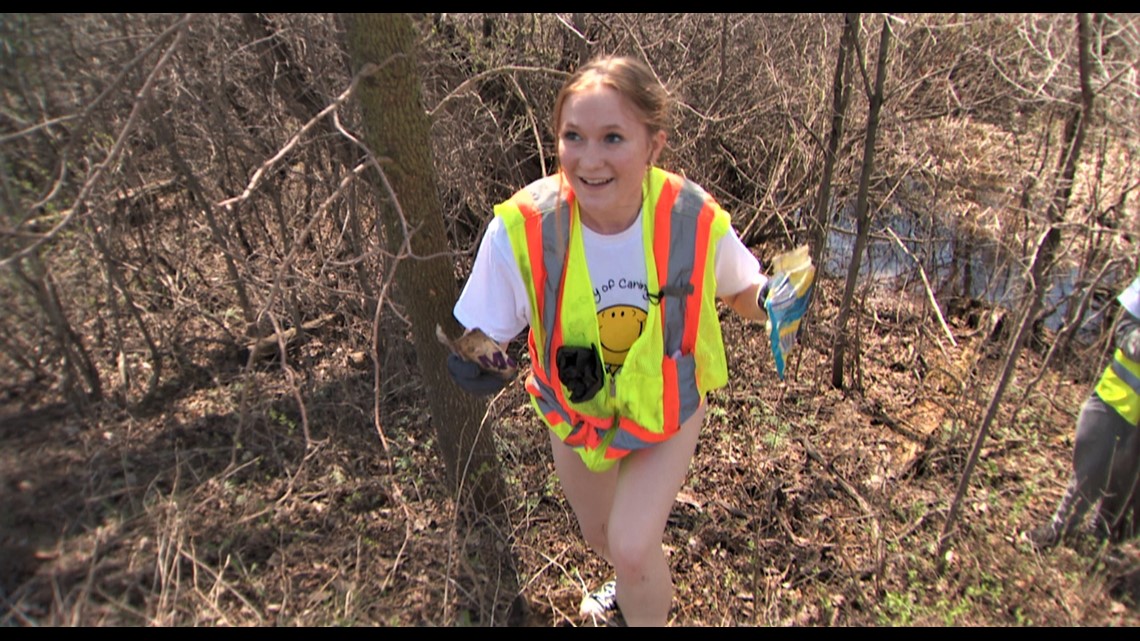 Bonnie Mohs saw it both as a high school teacher and a wife.
"It was his favorite day," she says.
Mohs' husband, Al, couldn't see the students who cleaned out his flower beds each spring.
"My husband was blind," Mohs says.
But until his death in 2015, Al Mohs loved being surrounded by students on the Day of Caring.
Now, students come each spring to help Al's widow.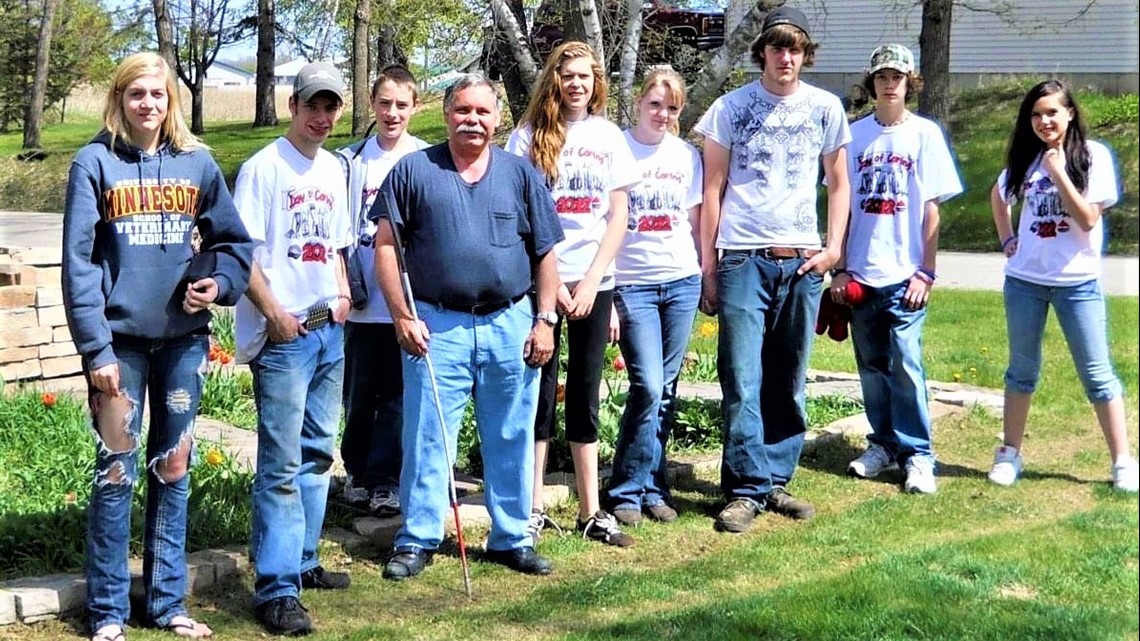 She, in turn, bakes for them, just like her husband used to. Al made caramel rolls. Bonnie bakes brownies.
"Thank you," one student after another says as Bonnie Mohs passes out extra-large portions.
"Kids today are still good kids," she says.
When the work is done, yearbooks are waiting back at the high school.
Somewhere between the basketball team and the key club, students will find pictures from the day last year during which they skipped class.
Skipped class, and learned what's important.

Boyd Huppert is always looking for great stories to share in the Land of 10,000 Stories! Send us your suggestions by filling out this form.