MADISON LAKE, Minn. – From the matched set of corrugated steel sheds to the mountain range of snow-capped grain bins, the Schulz Farm looks southern Minnesota familiar.
Same ol', same old McDonald.
Till the cold-morning sound of a tractor sputtering to life, turns out to be the Schulz' Zamboni.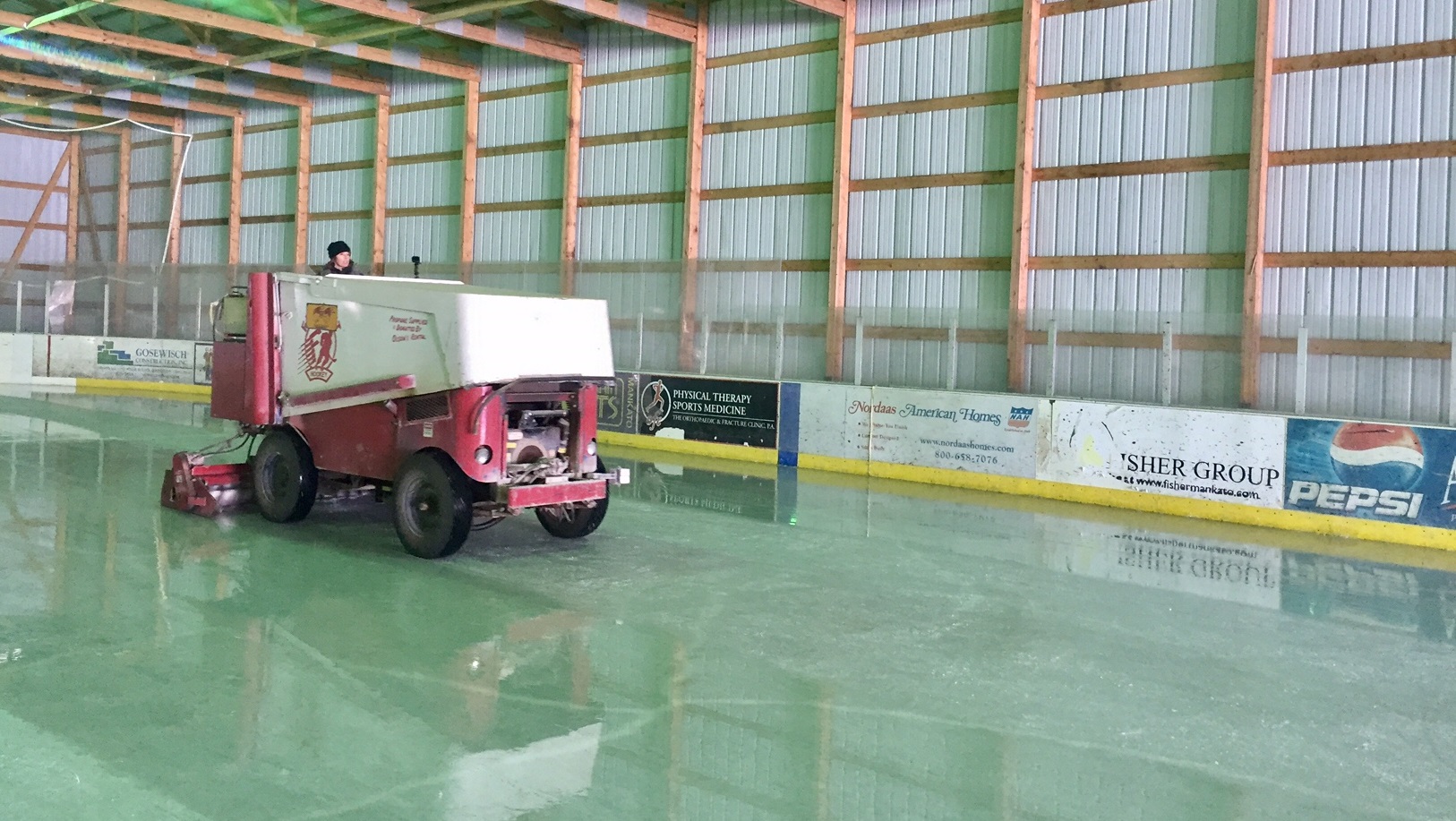 "I've run combines and tractors before so it's not the most difficult thing," Stacey Schulz-Pope says over the din of the 1962 ice resurfacer purchased 13 years ago by her husband, Paul Schulz.
Back and forth across the ice Stacey pilots the lumbering Zamboni. But this is no common outdoor rink. The glistening ice sheet lies inside a shed Paul built, allegedly, for farm equipment.
"The building was built for farming, yup," a smiling Stacey confirms.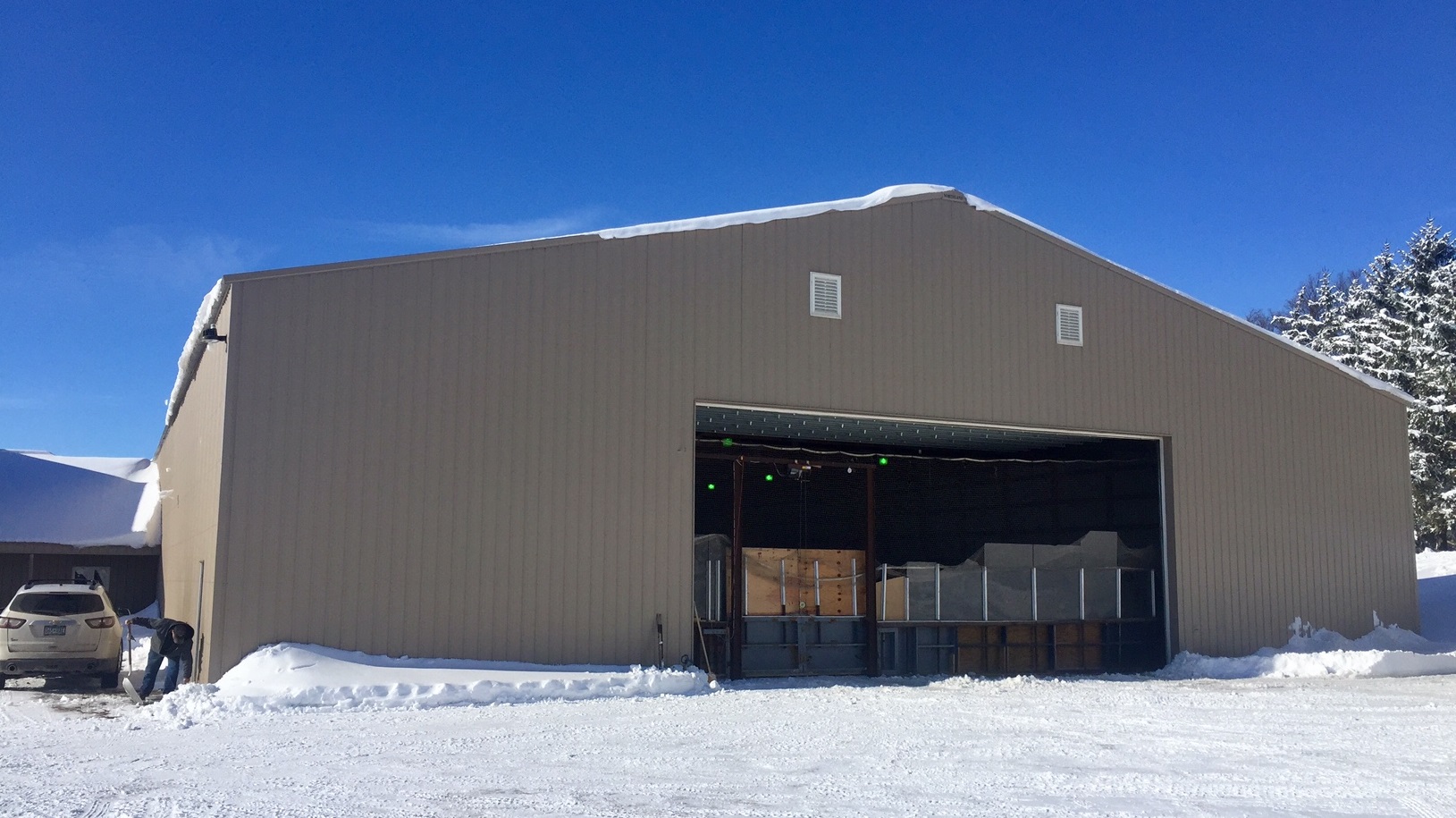 Paul may have built his shed for farming, but his closest friends know it's no coincidence the dimensions of the machine shed just happen to mimic a standard hockey rink.
"He loved hockey," Stacey says.
Not only did Paul play men's league hockey with the Mankato Blue Bricks, he managed to stumble on the only Canadian bachelorette in town.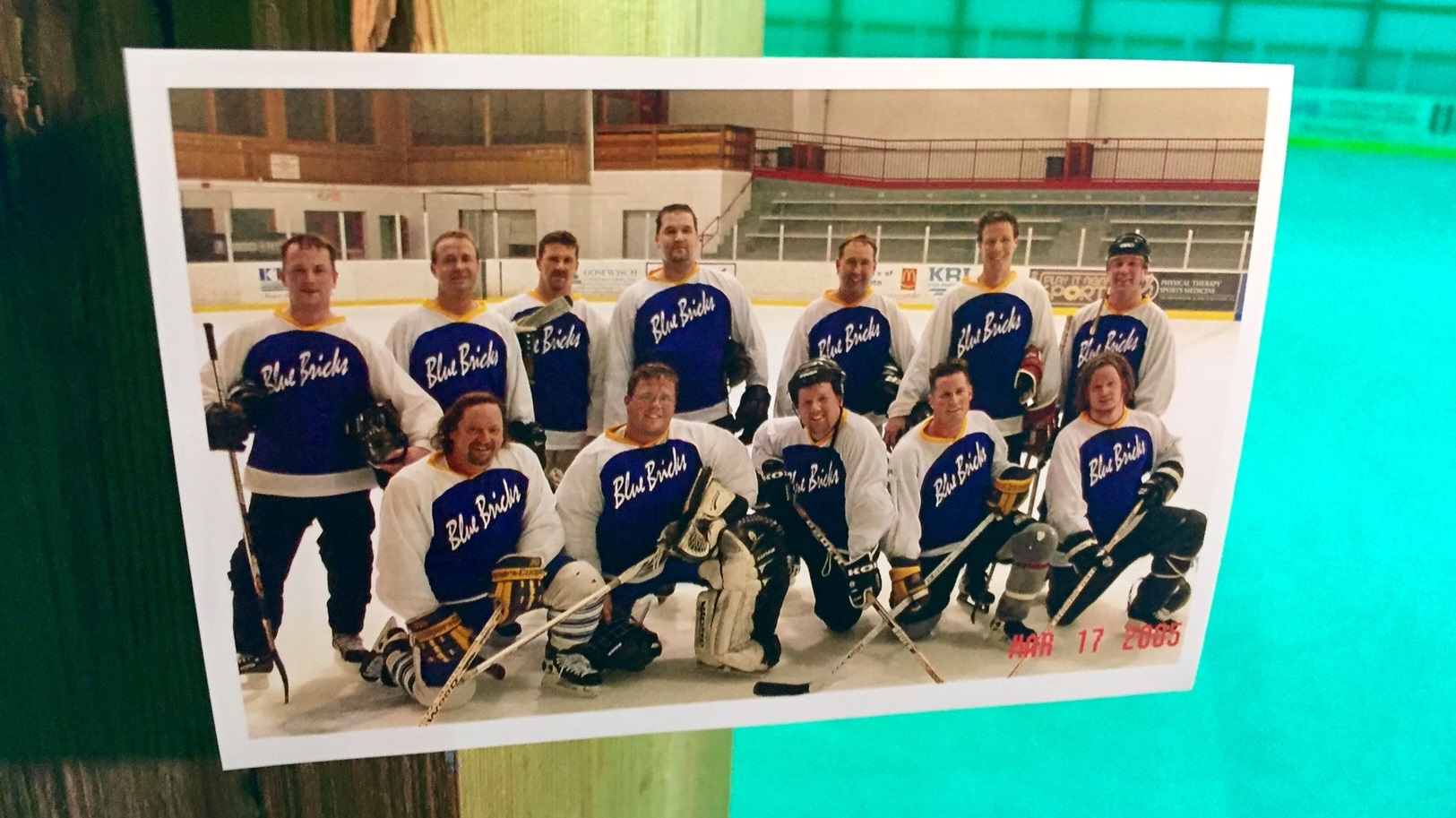 Stacey, who grew up in Ontario, was visiting her Minnesota aunt when she met the Minnesota corn grower. "First date was a Blue Bricks hockey game," she laughs.
But her hockey-fanatic-farmer-husband outdid himself when he finished his shed in time for winter, put down his first sheet of ice – then invited the community in.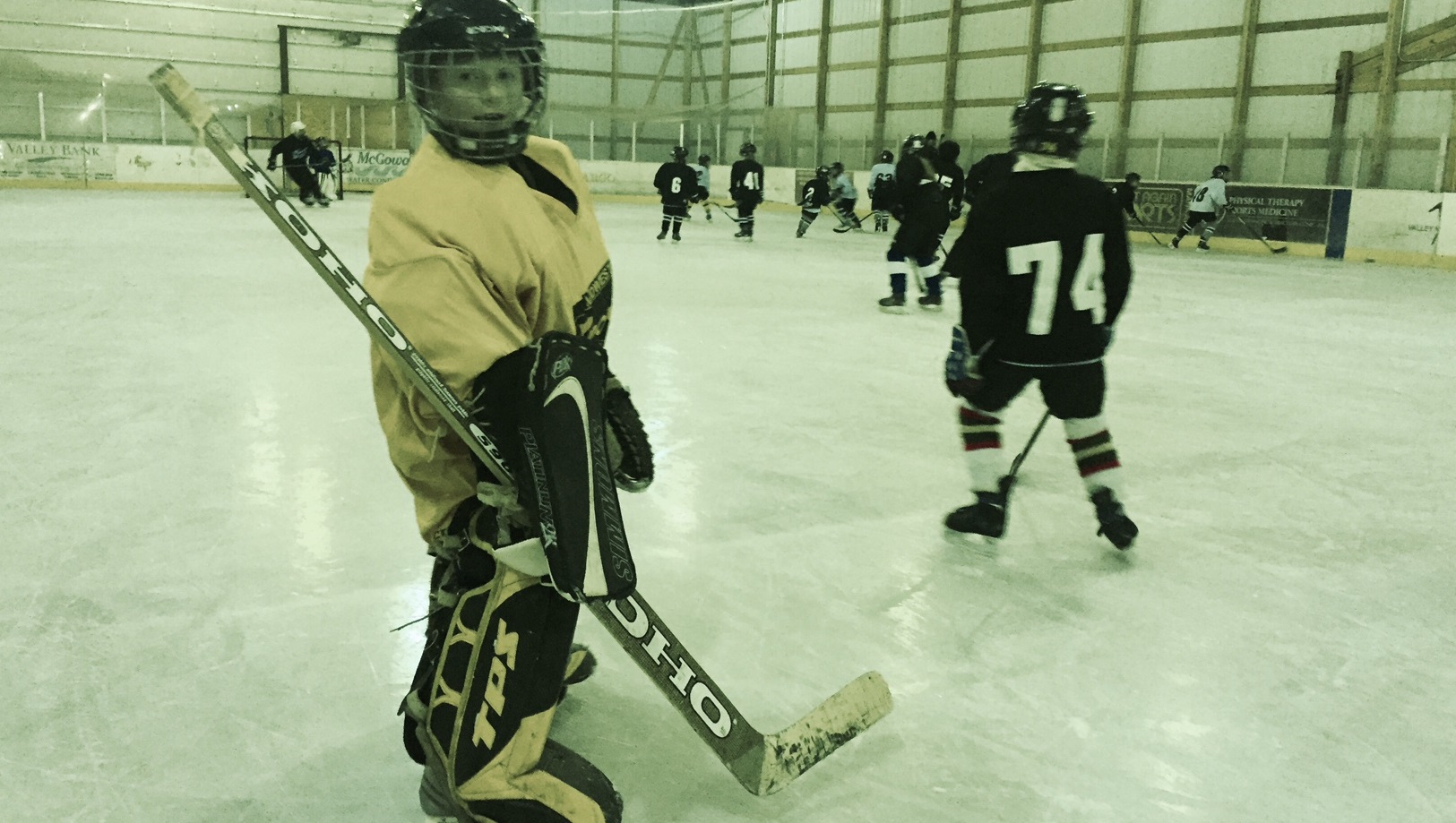 From mites to men's league, Schulz' rink has become the Mariucci Arena of Madison Lake. It's open daily – if the weather is cold enough for good ice – without a penny charged for ice time.
It's exactly as Paul envisioned his ice-rink-in-a-farm-shed.
If only he had lived long enough to enjoy it.
"We just had one winter," Stacey says, holding back tears. "One winter."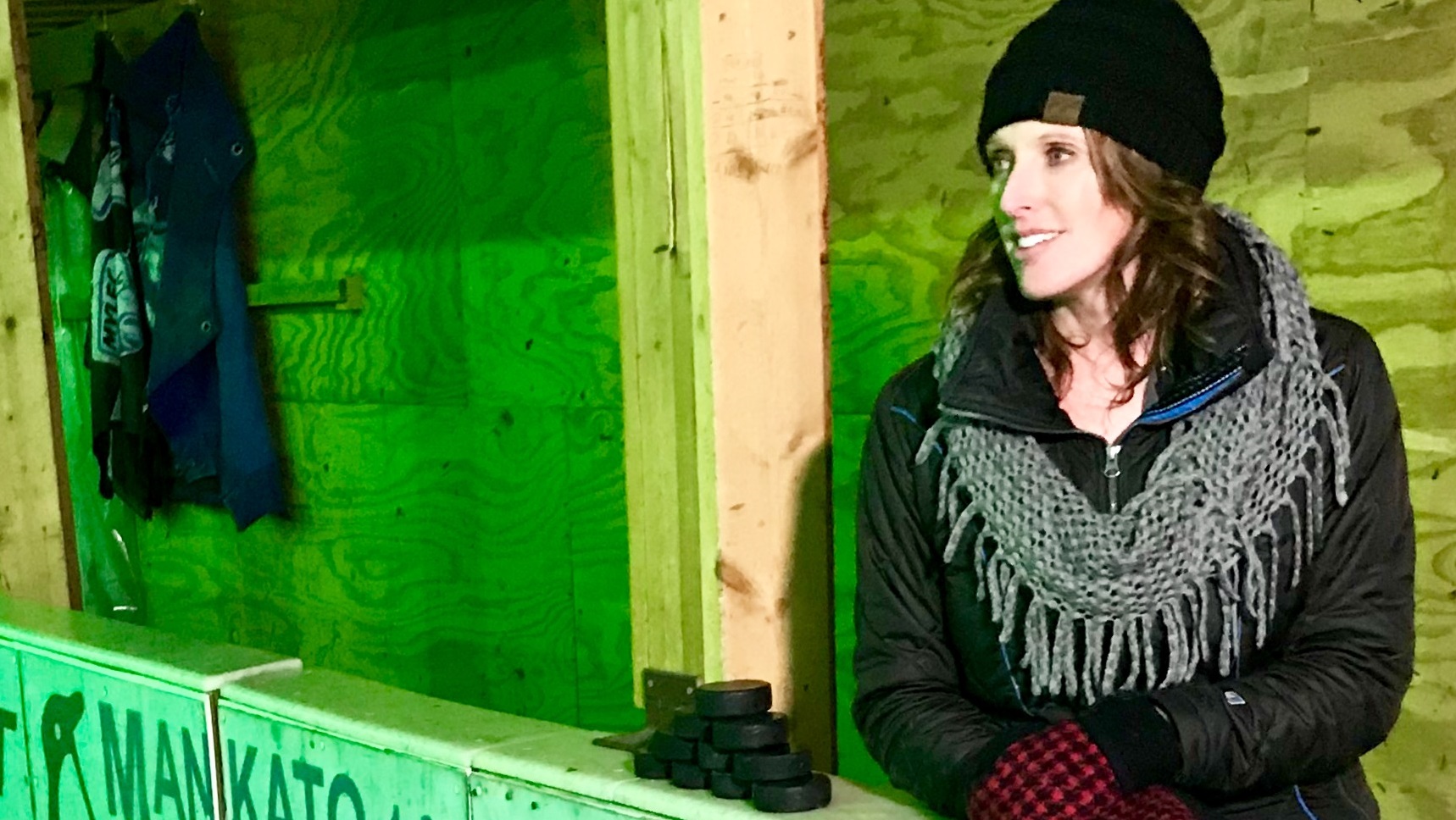 Paul was in the field planting corn the following April. He was 51 years old old, in seemingly perfect health, when he had a heart attack.
His farmhands did what they could.
"I got a call they were coming to pick me up to go the hospital," Stacey says.
She didn't make it in time to say goodbye.
Stacey came home to five children, the oldest 11, the youngest just a year old.
But even then, she couldn't stop thinking of Paul's ice rink.
"I had the wake and his whole hockey team, the Blue Bricks, came through. All I could say to them was, 'We need to get it going next winter.'"
Stacey knew in her heart, "It's what Paul would want."
Now, a dozen years later, Stacey has remarried, and added another son to her family, yet she is no less determined to keep Paul's rink going.
Each December family and friends clear the shed of farm machinery and set up the dasher boards, still bearing the advertisements from the Mankato arena where Paul purchased them used.
The Mankato East High School hockey team spends hours caulking the cracks so the concrete floor will hold water.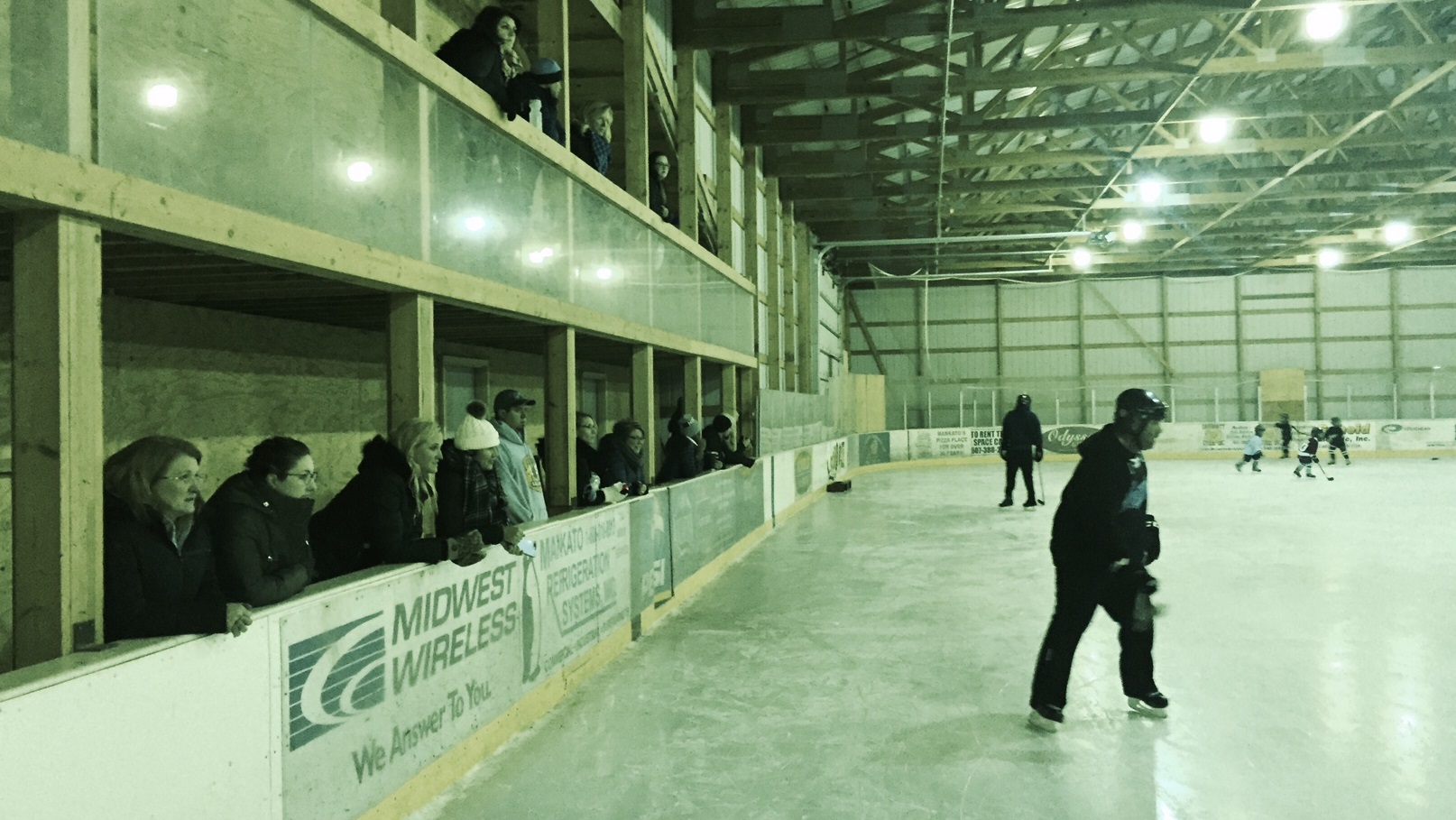 All so Paul's dream can keep coming true.
"I know he's smiling down," Stacey says. "I know he's smiling down on the farm and this building."
Stacey's older children are as committed as she is to keeping Paul's rink going.
"It's something he really loved," says Judd Schulz, now 19. "It's something she has, and we have, to remember.
Judd's 16-year-old brother Sam nods in agreement. "I think it's the best memory we have of him."
When Paul Schulz broke ground for a farm shed, his hockey rink was already constructed in the back of his mind.
He just didn't know, he was also building his legacy.
Watch more of Boyd Huppert's Land of 10,000 Stories below:
Submit your story ideas to Boyd by filling out the form below.