ST. PAUL PARK, Minn. – Firefighters make great sacrifices to serve their communities.
Jeremy Bourasa just set a new standard.
When the alarm sounded, the St. Paul Park firefighter left his own wedding to help put out a fire.
"Without hesitation, I took off my wedding clothes, put on my turnout gear and stepped on the first truck that was heading out," Jeremy says.
Jeremy and his bride Krista had already rolled with the punches once, when they lost their venue weeks before their wedding and decided to move their ceremony into the fire station.
"We talked about it, 'What if there's a call?'" Krista said. "I was like, 'You can let the other guys go; you're not leaving our wedding.'"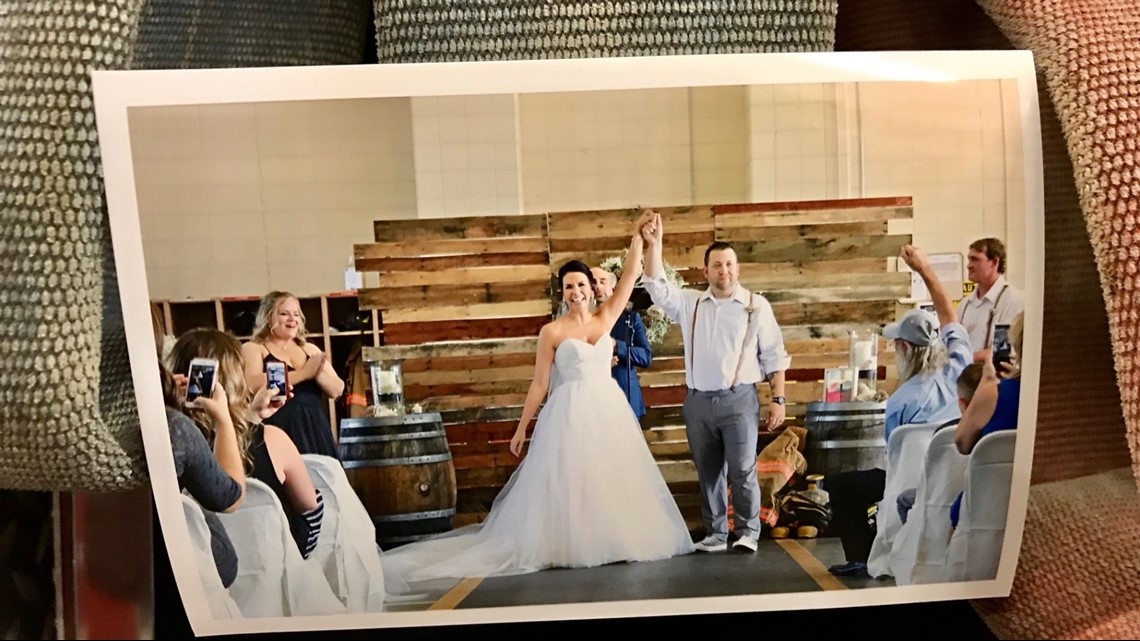 But Krista's mood changed as the couple began taking photos just after the ceremony.
Mutual aid was needed for a house fire in nearby Cottage Grove.
Krista and Jeremy had more photos to take, and guests would be waiting for them at the reception.
The eyes of the bride and groom met, and Jeremy was gone.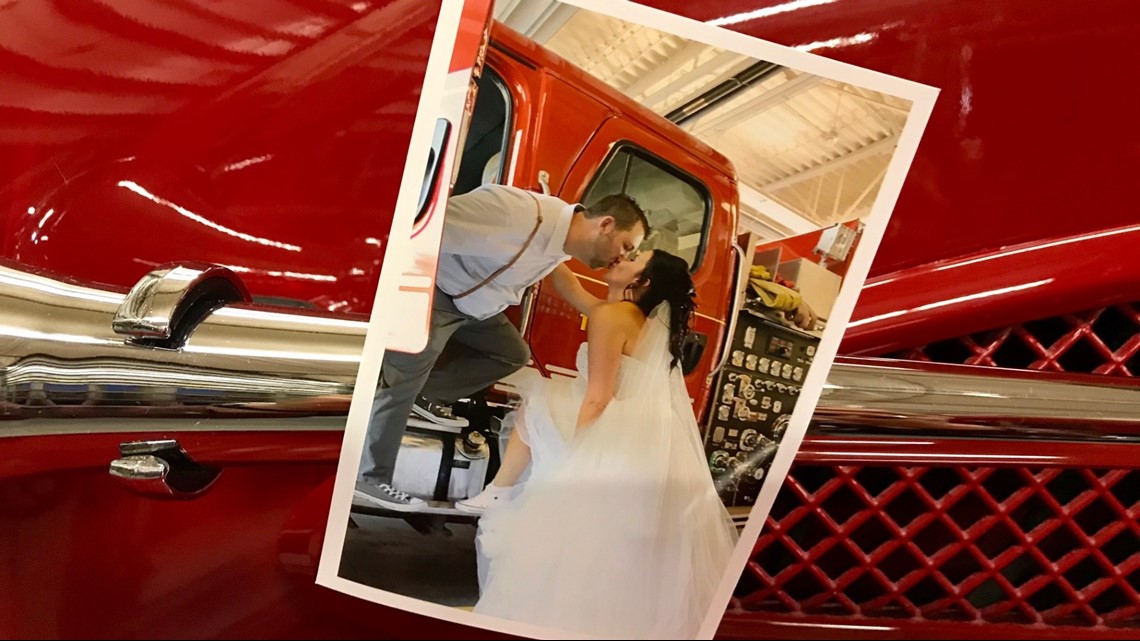 "I kept hearing how bad it was and they needed more men," Krista said. "I couldn't just keep him. I looked at him and I just said, 'Go ahead and go babe, you're fine. Just go help them and come back when you can.'"
Wedding photographer December Orpen quickly snapped a photo of the bridal party waving goodbye as Jeremy – a paid on call firefighter - left in a fire truck.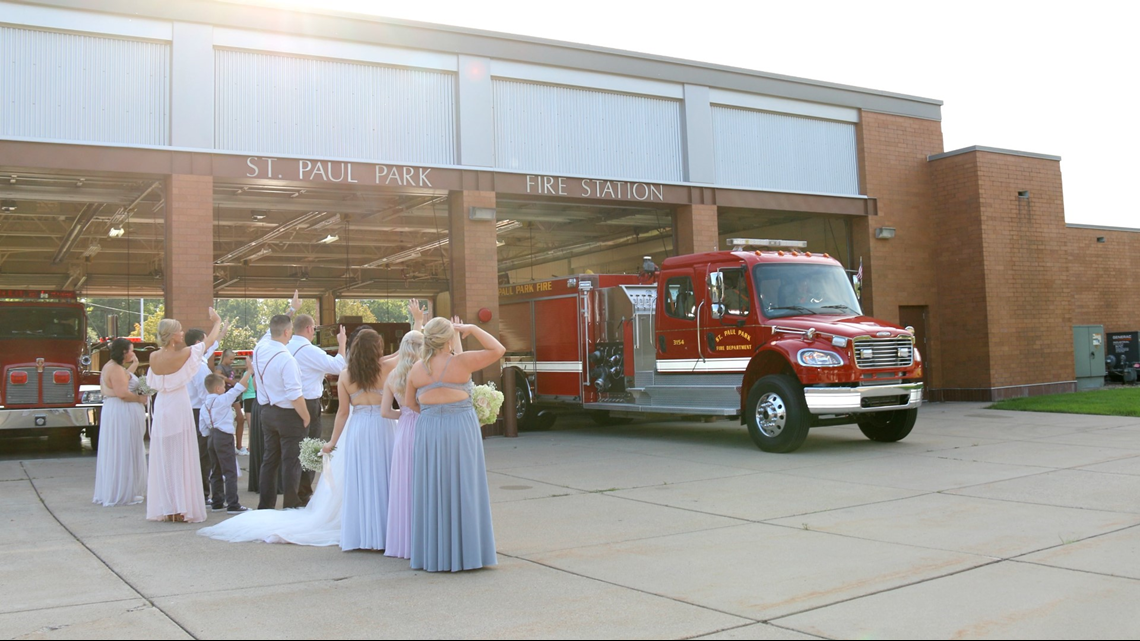 December would later describe the moment as "unconditional unselfish love, not only for each other, but both of them for their community."
While Jeremy helped fight the fire, Krista's father escorted her into the reception. She led a prayer before dinner for both the firefighters and the family that was losing its home.
"I've got the rest of my life with him," Krista said of her missing groom. "They needed him for that moment."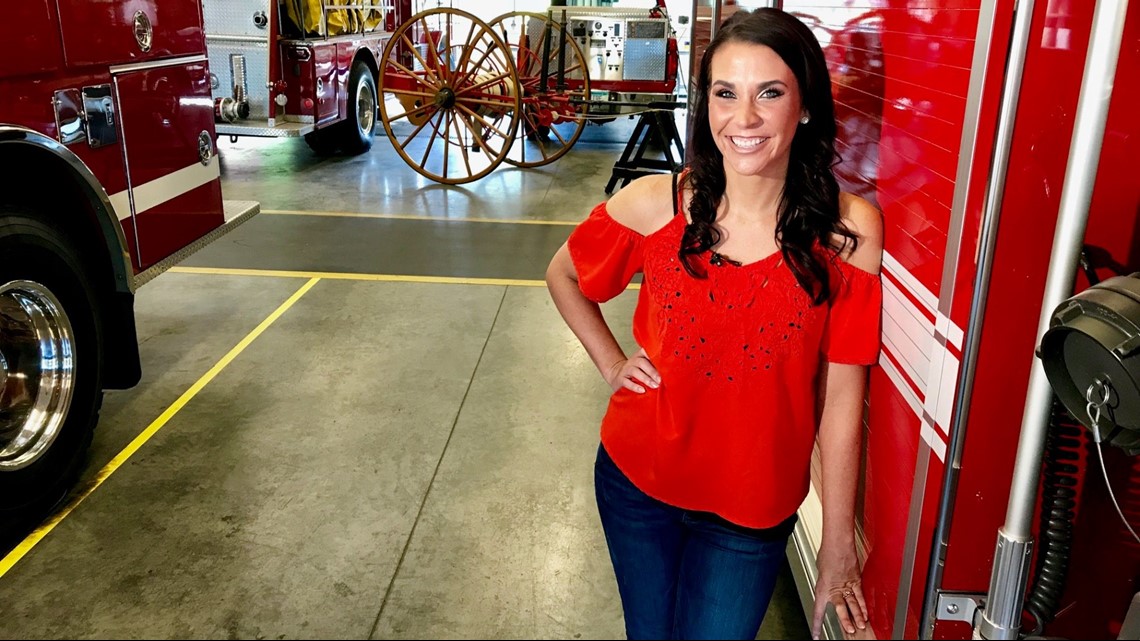 Krista's selflessness is not without explanation. Two years ago, her niece and nephew died in a house fire.
Eleven-year-old Aaron Foster and his 9-year-old sister Kathryn had been visiting relatives in Ohio, when their aunt's house caught on fire in the early morning hours.
"It was extremely tragic, unbelievable," Krista said.
Just a year earlier, Krista's sister had also lost her home in a house fire.
"It's hard for a lot of people to realize, there's things that are more important than you at the moment," Krista said. Life experience has taught her otherwise.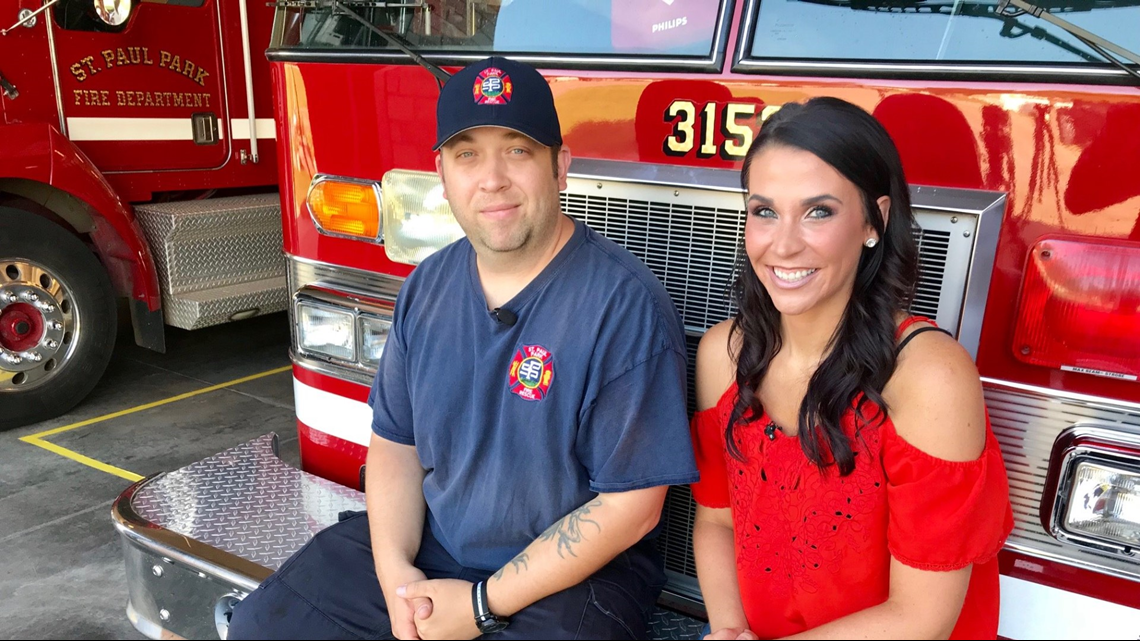 After three hours, Jeremy returned from the house fire, in time for a first dance with his bride.
Never had he felt more blessed to have Krista in his life.
"That just kind of put the icing on the cake that I know she's the one for the rest of my life," he said.
Note: The cause of the fire Jeremy fought is still being investigated. A GoFundMe page has been established for the family that lost its home. For more information click here.
Watch more of Boyd Huppert's Land of 10,000 Stories below: