Editor's note: This story originally aired in August 2018.
MEDFORD, Minn. – Jim Spinler's thirst for pop tabs is unquenchable.
There's no other explanation for the massive plexiglass bin in the shed at the edge of Medford.
"This is 3 million tabs," Jim says proudly, pointing toward the bulging bin. "See, over 3 million."
That's literally a ton of tabs. Do the math. Jim has.
"Around 1,500 to make a pound," he explains.
But how does one amass a ton of pop tabs?
"One tab at a time," Jim says through a wry smile.
Jim's 30-year pursuit still hasn't stopped. Sometimes twice a day, he heads out in his golf cart in search of Medford's discarded aluminum cans.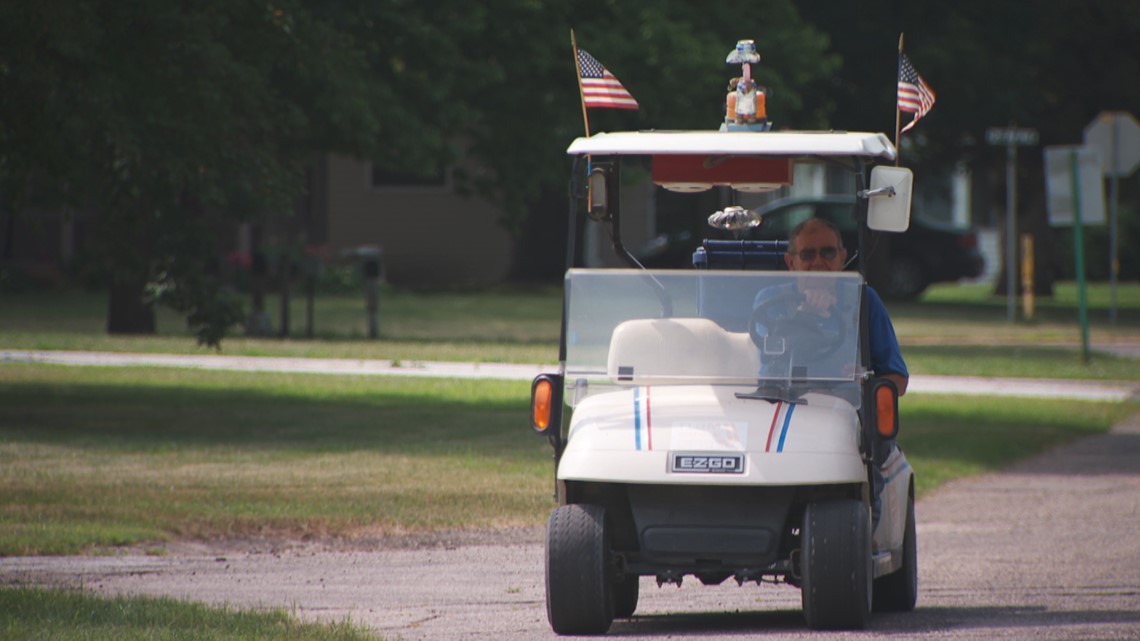 Since he's making the drive anyway, Jim makes sure to pick up any other bits of litter he spots.
"Look at the streets, look how clean it is," he says of his town.
Before retiring, Jim traversed the same streets as Medford's garbage man.
"When I was in business I had the whole town," he says.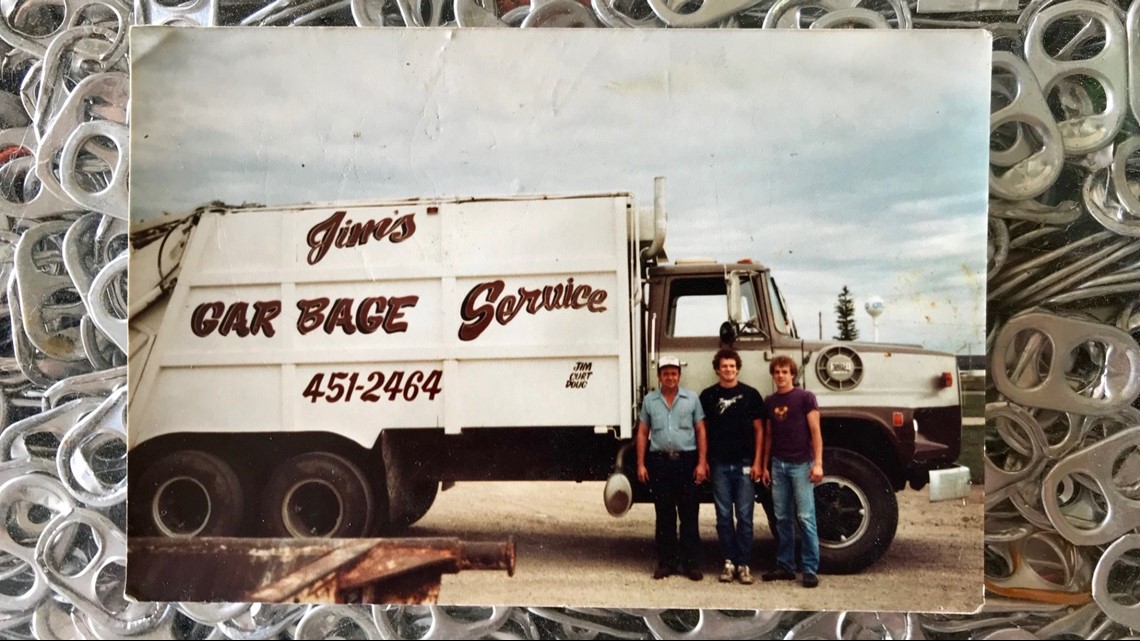 Jim estimates half of Medford is still collecting pop tabs for him. Some people hand them to him on his golf cart rounds. Others drop them off at his place, sometimes still attached to their cans.
Jim snaps them off, before crushing the cans in a home-built contraption made from an old Northwest Airlines baggage hauler.
After reaching 3 million tabs, Jim has one goal left. After three decades of collecting, he's scrambling to get every last tab before donating his bounty for scrap to help families at Rochester's Ronald McDonald House.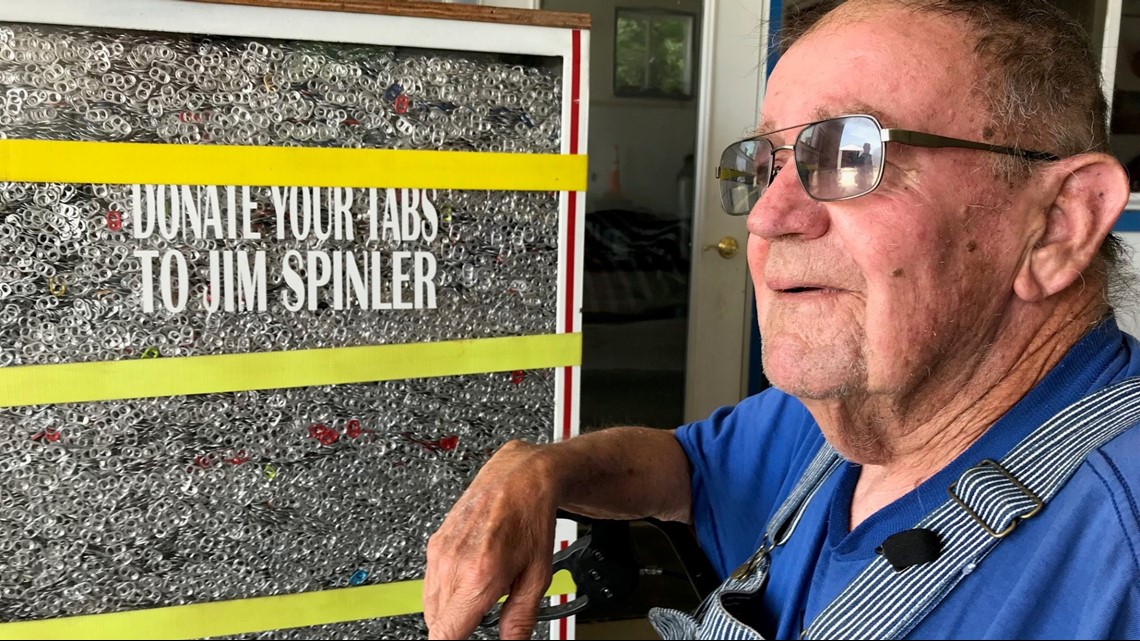 "A lot of people say I should turn them in and sell them, I'm going to give them to Ronald McDonald," Jim says. "Nobody's going to change my mind."
Jim says it's part of being a good citizen, just like picking up Medford's litter.
"How many people in this world are doing something for somebody else," he says. "All they think about is their self."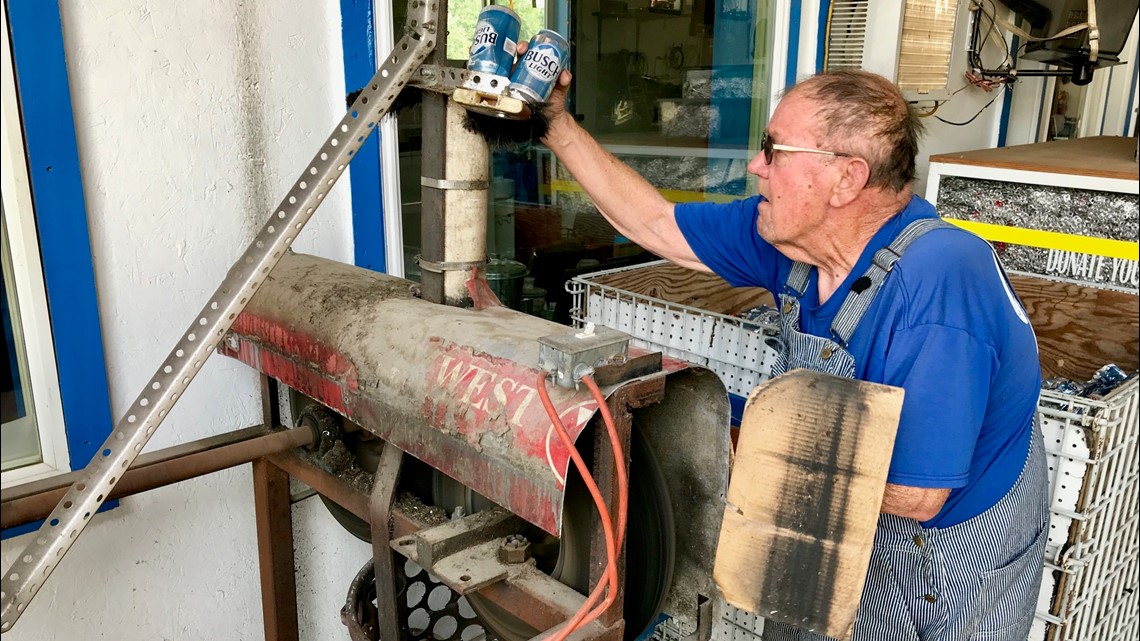 Jim plans to deliver his pop tabs to Ronald McDonald House next June, after loading them on a trailer for Medford's annual parade.
After 30 years of non-stop pop tops, Jim Spinler is about to put a lid on it.
"I think it's going to be a super day," he says.
PHOTOS: Land of 10,000 Stories: Jim's pop tabs