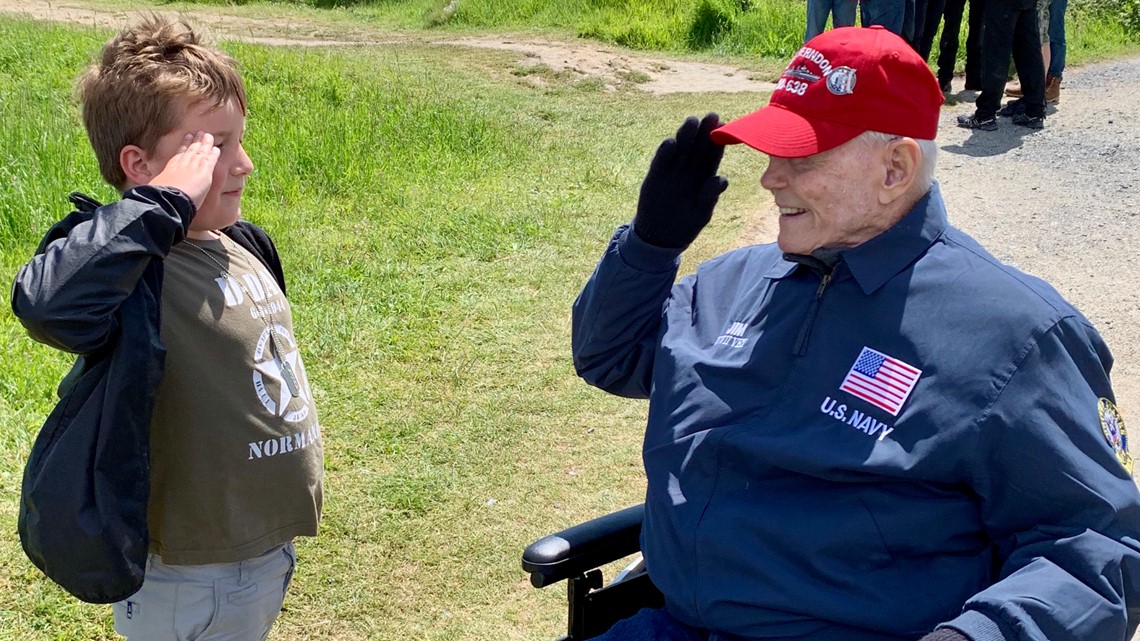 GARFIELD, Minn. At 94, Jim Clermont still has the discipline of a Navy man.
"Absolutely - yes sir, no sir," Clermont said as he lifted a five-pound weight toward his chest as part of his hour of daily exercises. "
An hour later Clermont parked himself at the edge of his dock on Lobster Lake, clinging to a fishing pole and thinking about the things old men do. "When I was young," he said, with a soft smile.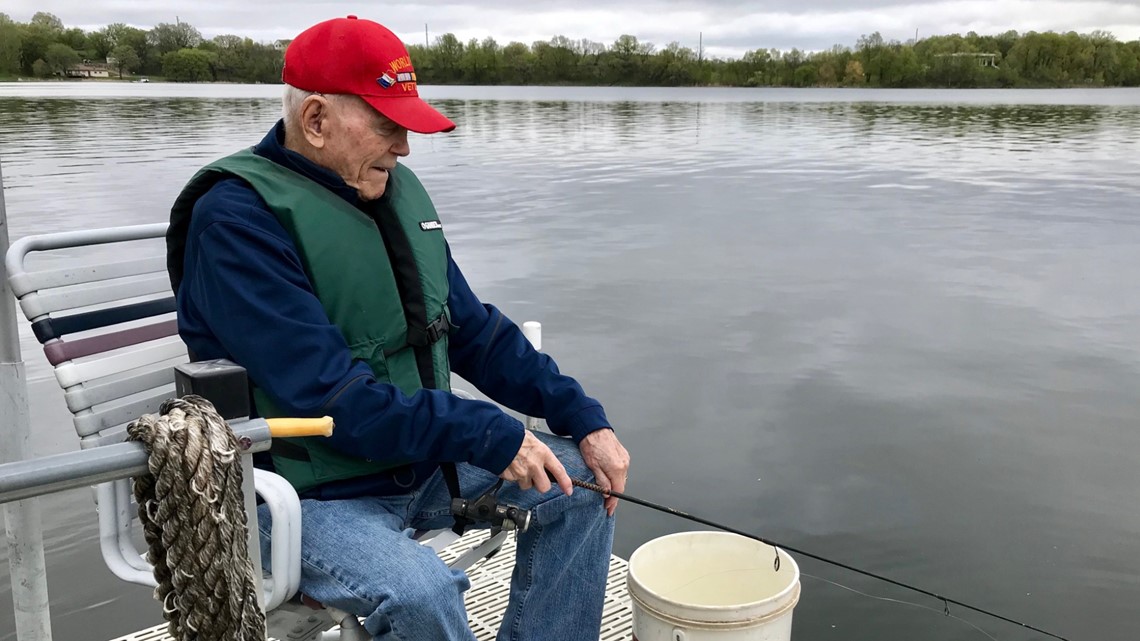 Clermont had just turned 18 when he found himself in the middle of the greatest military invasion in history.
"I watched Saving Private Ryan with him, the beach scene," Clermont's daughter, Nancy Dukart said, "and I saw him wipe a tear, and he said it was just like that. The first emotion I've ever seen."
Clermont was 16 and living in South Minneapolis when Japan attacked Pearl Harbor.
"We didn't even know where Pearl Harbor was," Clermont said.

A year later, at 17, with his reluctant mother's signature, Clermont was able to enlist.
"We definitely wanted to get after those Japanese and get after those Germans," Clermont said, reflecting the mood of the country at the time.
Month later, he was on the USS Herndon, a Navy destroyer, sailing toward Normandy and destined for date with history.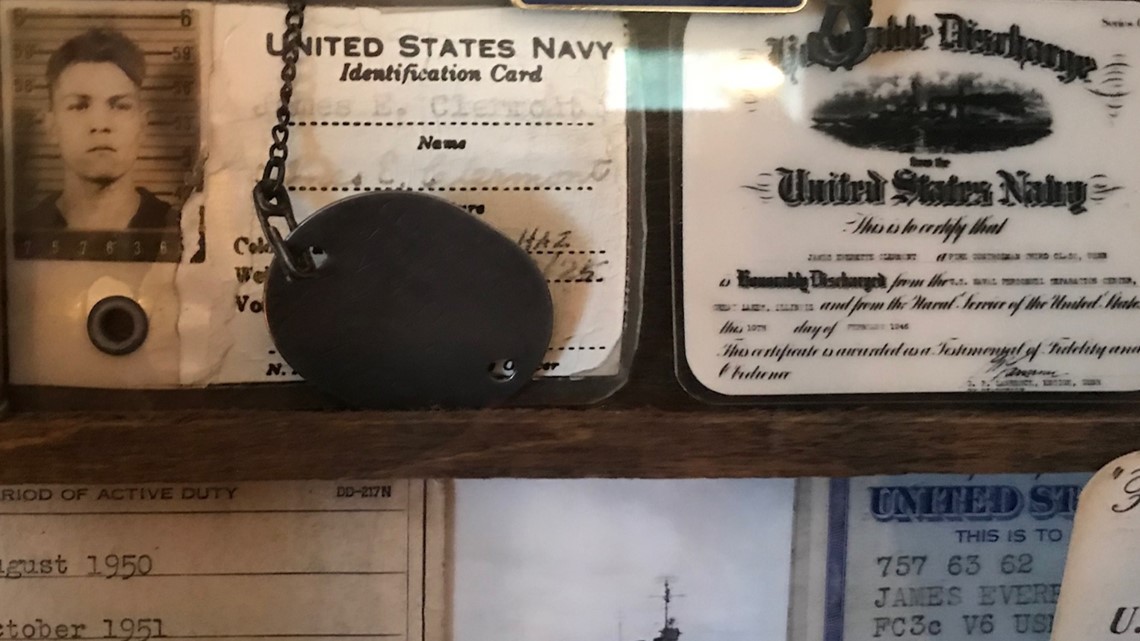 "Our captain volunteered us," Clermont said. "We found out at a reunion years later he felt he had a good ship and a good crew and he volunteered us to lead the invasion."
Clermont described his mood sailing toward the French coast as more excited than scared, but one could understand if that were not the case.
"They were giving us 10-to-1-odds we'd never come back," Clermont said.
The crew of the Herndon was tasked with taking out the German pillboxes that threated the Allied ground forces that would soon be hitting Omaha Beach.
"We got within 3000 yards," Clermont said. "We had four five-inch guns and we fired all four of them at once. The whole sky was lit up with tracers and bombs and shells going off. The guns would get so hot all the paint would boil off of them."

For two days the crew of the Herndon remained at its battle stations - no breaks and no sleep.

"The cooks would bring us sandwiches and they would bring buckets to relieve ourselves, that was it," Clermont said.
Nearby, Navy ships took fire.
"You see a lot of people getting killed. Out of our squadron of six destroyers, three of us returned and three didn't - either hit by the gunfire or hit by mines, we just don't know that," Clermont said.
The crew of the Herndon did all it could to rescue sailors forced to abandon their ships.
Despite the losses, the Allied forces proved too much for the enemy.
Outgunned, German soldiers retreated inland - the beginning of the end of Adolf Hitler's twisted ambitions.

"Weeks later it bothered me more than when I was there," Clermont said of the D-Day fighting. "I was even home on leave afterwards and I woke up in the middle of the night hollering. Scared the heck out of my parents."
At 94, Clermont's mind is sharp. He pulls out a black and white photo of several sailors from his ship, listing them off by name.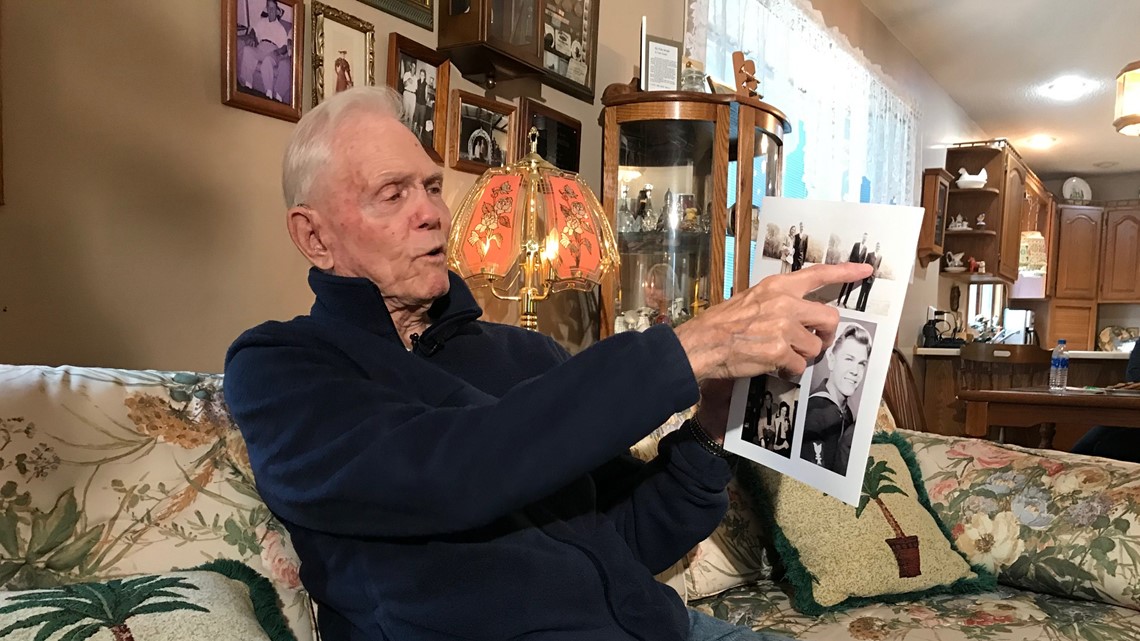 Three hundred men served on his ship. The last time Clermont heard, just nine were still living – and only Clermont made the trip to Normandy for the 75th Anniversary of D-Day.
Initially Clermont was reluctant, not out of health concerns, but humility.
"I just don't feel like anything I did was worth noting," Clermont said.
His two daughters convinced their dad otherwise. "We keep telling him, dad you were there, you were part of history," daughter Debbie Connelly said.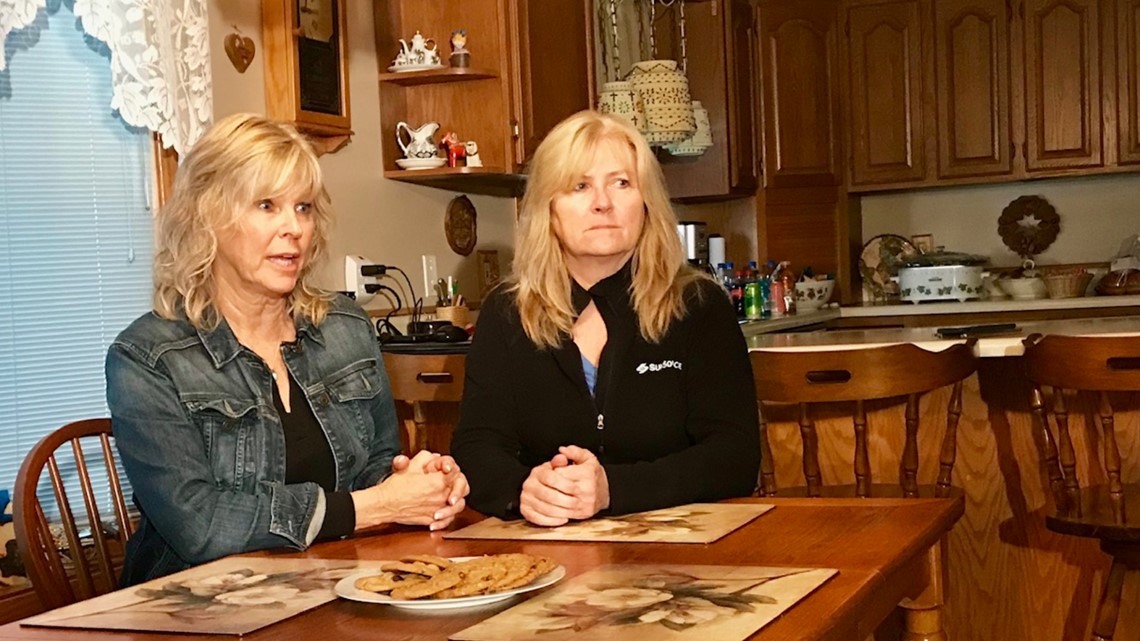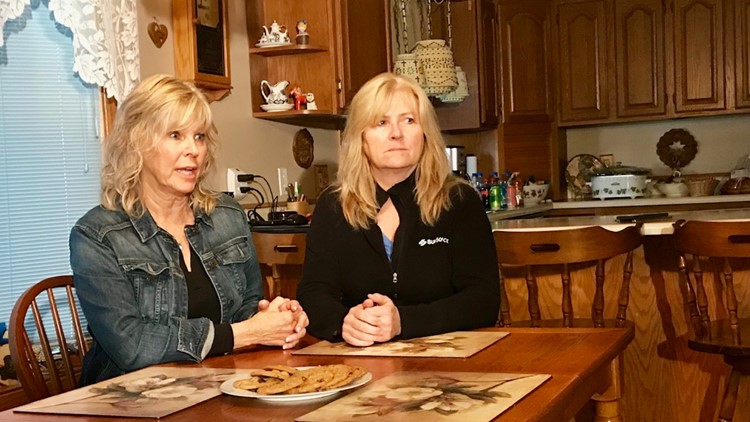 On his way to the airport, members of Everett McClay VFW Post 1296 in Bloomington hosted a send-off ceremony for Clermont.
Friends and family offered hugs, handshakes and a round of applause as Clermont walked with his cane toward a waiting car bound for MSP International Airport.
Clermont was joined on the trip to Normandy by seven family members, including grandchildren and both daughters.
He delivered speeches during ceremonies at the Brittany American Cemetery and Normandy American Cemetery at Omaha Beach.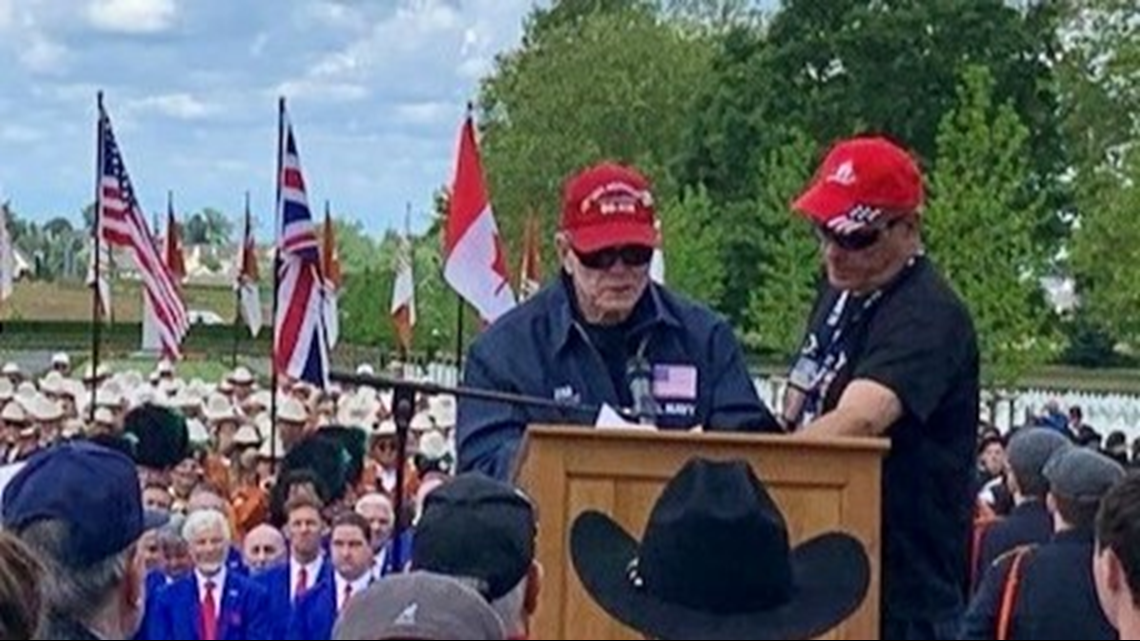 Wherever Clermont went he was treated to salutes and handshakes.
"So many people told us personal stories," Debbie Connelly said Sunday in a text message to KARE 11. "Made me tear up so many times."
PHOTOS: Land of 10,000 Stories: D-Day survivor