RIVER FALLS, Wis. – A search for meaning leads one to find it. Jessica Peterson finds hers in a tree that holds its fall leaves long after the others.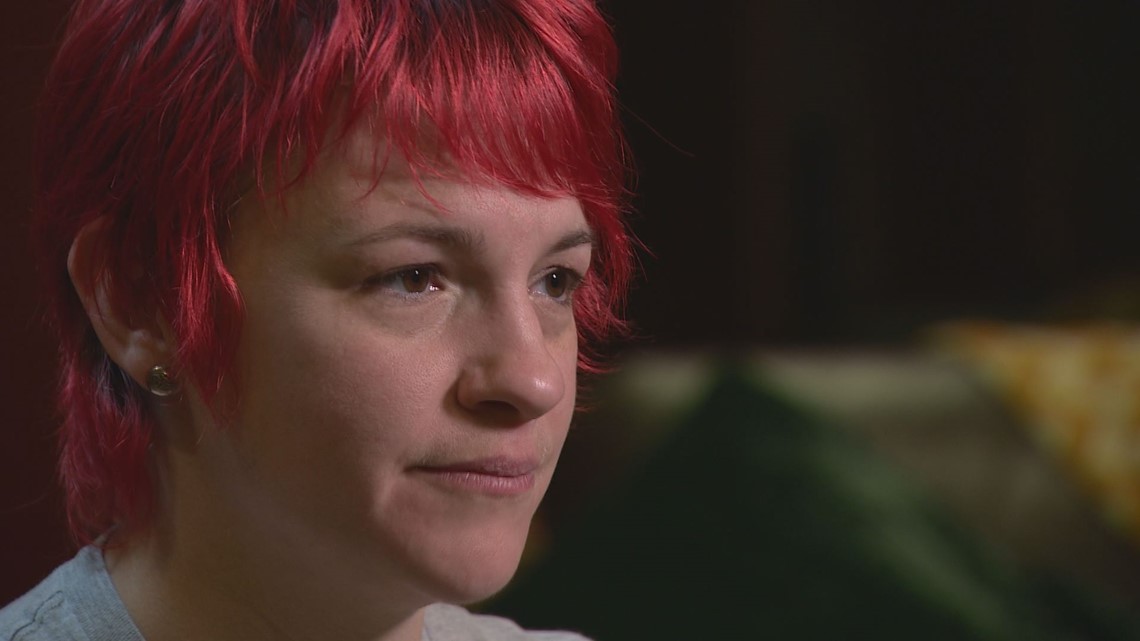 The maple at the edge of a River Falls cemetery shines golden upon the headstone of her three daughters.
"I have faith that they are at peace," Jessica says.
Jessica's search for light started in suffocating darkness.
In July of 2012, while Jessica was at work, her ex-husband Aaron Schaffhausen came to her home and murdered their three daughters: 11-year-old Amara, 8-year-old Sophie and 5-year-old Cecilia.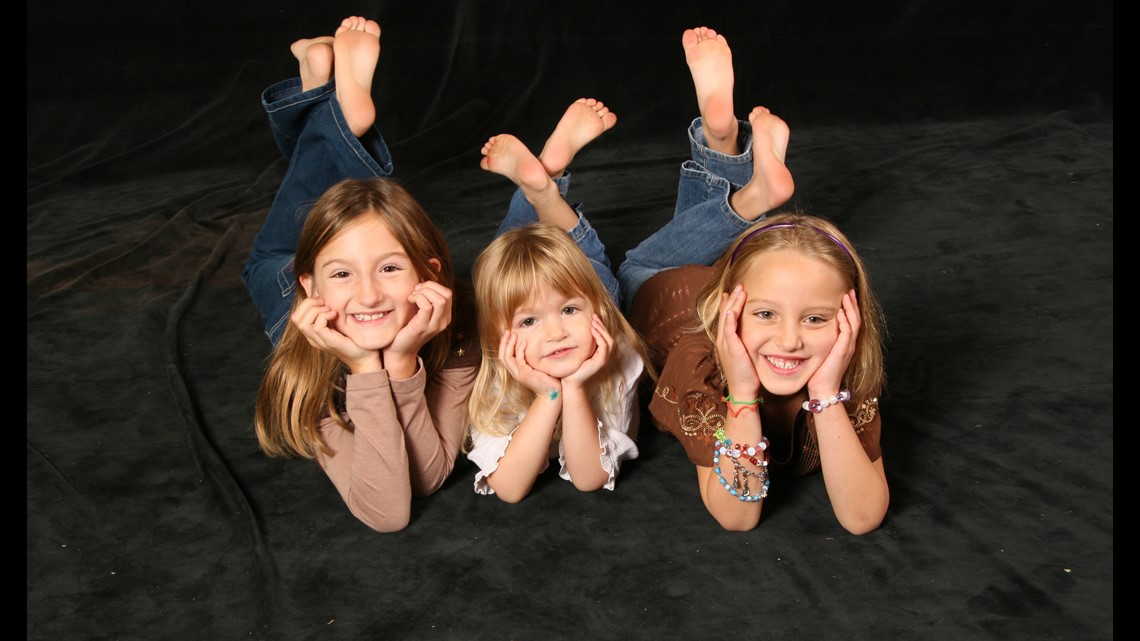 "If I started slipping toward trying to imagine living decades without them, it was too much," says Jessica, now more four years after the murders. "First an hour, or a day - then a week, then a month - breaking it down into small pieces that I could get through."
Getting through has led Jessica to a playground a few hundred feet from her daughters' headstone, accompanied by her two children born since the deaths of Amara, Sophie and Cecilia.
"I knew I needed to have more children," Jessica says. "I needed people to keep mothering so I could keep that part of me alive."
Flint, Jessica's first son, was born a year ago. Trinity Hope arrived a year before that.
"I was hoping by giving her the name it would reinforce for her the light," says Jessica, "that she wasn't here because they died, but she's here because I lived."
Matthew Peterson has been here too. His first date with Jessica happened less than two weeks before the girls were killed.
"He's a man of faith, deep faith, and he felt compelled to be there for me and ride it out," says Jessica.
Their marriage brought Jessica two stepdaughters too. But in truth her family now encompasses an entire community.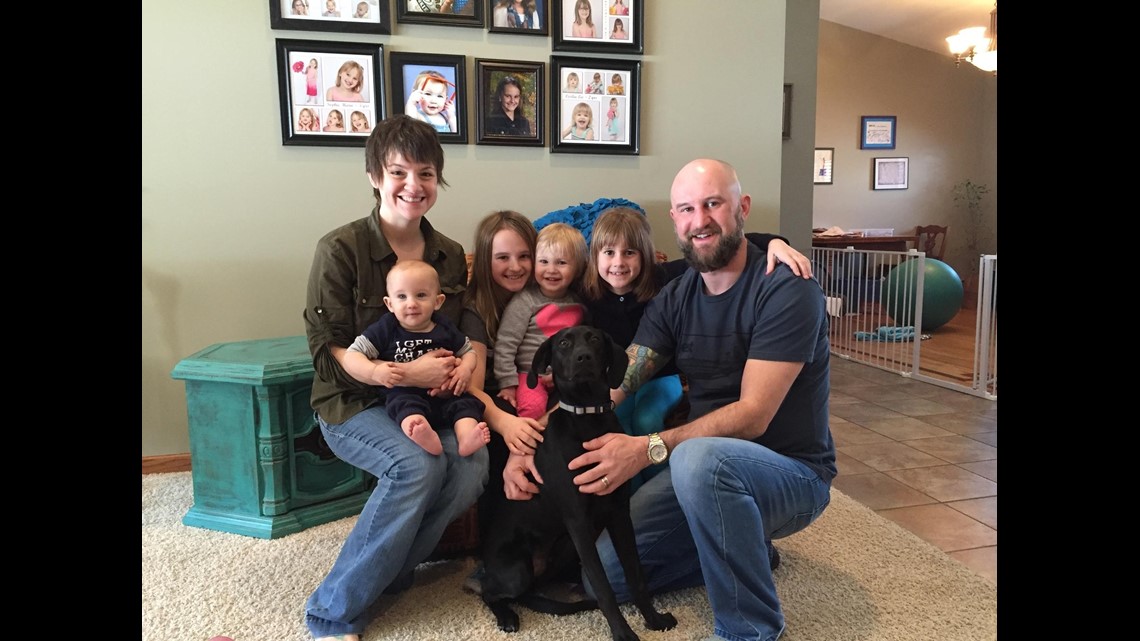 River Falls was shaken by the deaths of Amara, Sophie and Cecilia.
"There was just so much love and support and outpouring and people just wanted to do something," Jessica says.
In a series of fundraisers Jessica's adopted community stepped up in ways the Illinois transplant could never have imagined.
In two years' time the community's Tri-Angels Fund collected more than $550,000 – most of which was spent to build the playground where Jessica now plays with her kids.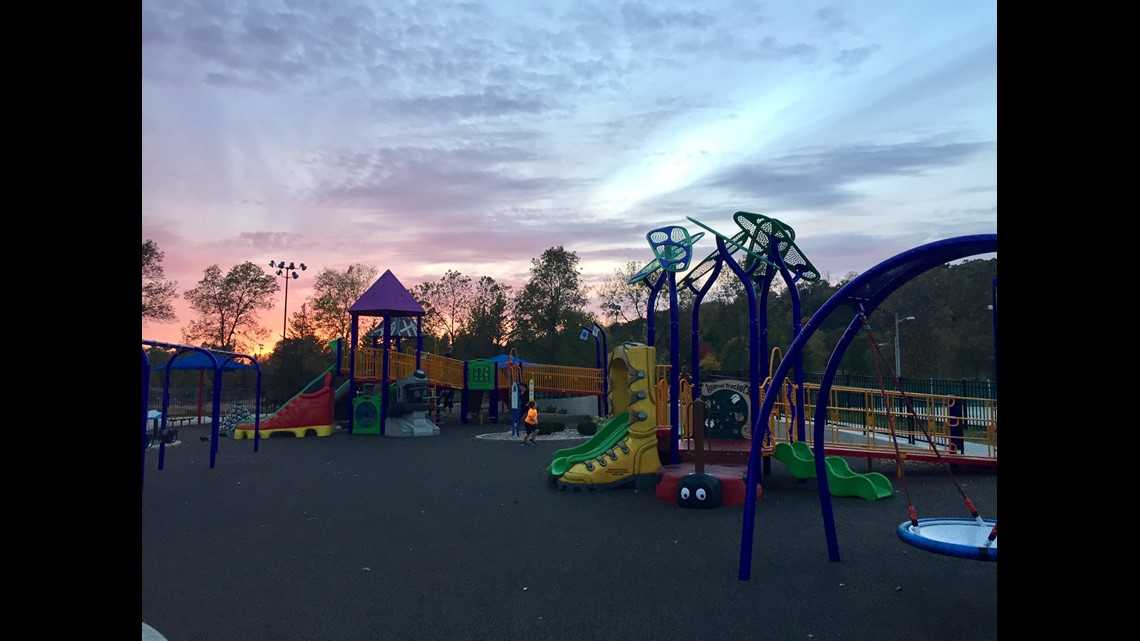 Each section of the playground honors a different daughter.
"This is Amara's section," Jessica points out, "my scientist and my soccer player."
Sophie's section pays tribute to her love of art and fun fashion, while Cecilia's section of the playground focuses on her love for bugs. "Her section is for the littlest of us," says Jessica.
The joy Jessica finds here is tempered with the sadness the fall's first school buses bring – and the reminder her daughters' friends are moving on without Amara, Sophie and Cecilia.
"Amara should have turned 16 last Wednesday, and all of her friends are going to homecoming," she says.
Jessica's old home has been respectfully razed by Affinity Plus, the credit union that held the mortgage. Salvageable pieces of the house were donated to Habitat for Humanity. Proceeds from the sale of the lot were donated for the playground.
Jessica hasn't returned to her old neighborhood since the murders, instead surrounding herself with her daughters' artwork and photos in her new home.
"I just try to think about them and how I would have wanted them to live, how I would have wanted them to grieve, if I was the one who had gone," she says. "I would have wanted them to find more love and make the world a better place."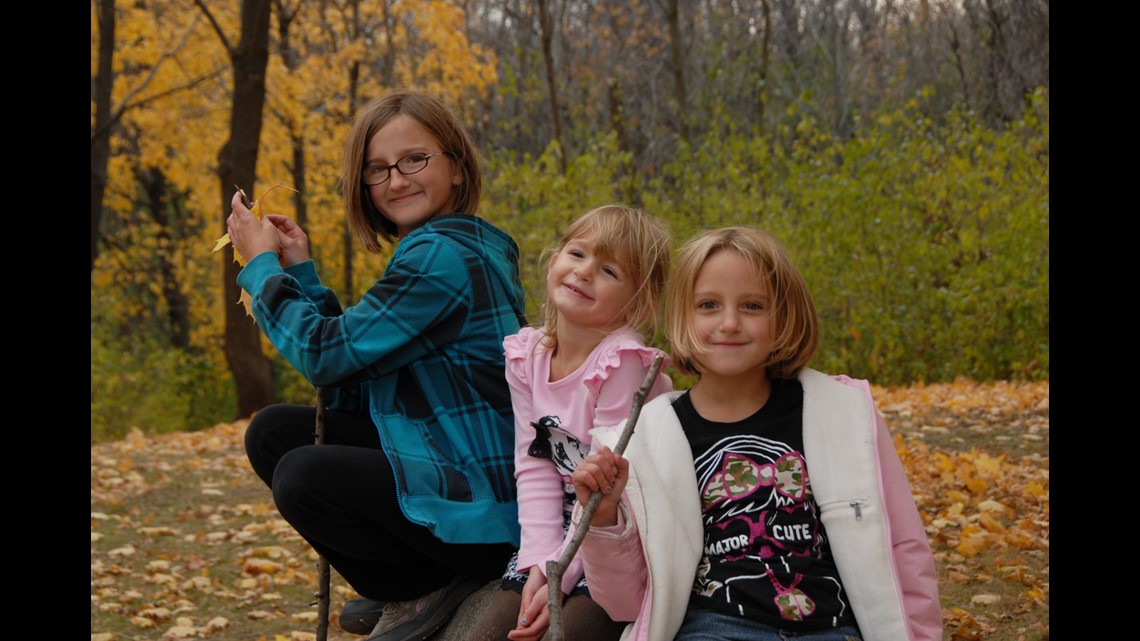 That desire to better the world has brought Jessica to the front of a ballroom, speaking to several dozen people who deal with trauma in their jobs.
"If you walk away from my story with anything, it's that good things can come from bad, bad things," Jessica tells the gathering.
Julie Stulz of Prairie Care is among the attendees wiping away tears. "I can't imagine doing what she's done since 2012 and being able to come here and talk," Julie says.
Public speaking is brand new for Jessica, but she feels it's time. "If somebody can hear my story and it helps them, it makes that load of grief a little easier to carry," Jessica says.
Amara, Sophie and Cecilia are remembered across River Falls - on a bench in their old neighborhood, in carved stones at Greenwood Elementary School and in stained glass windows at the public library.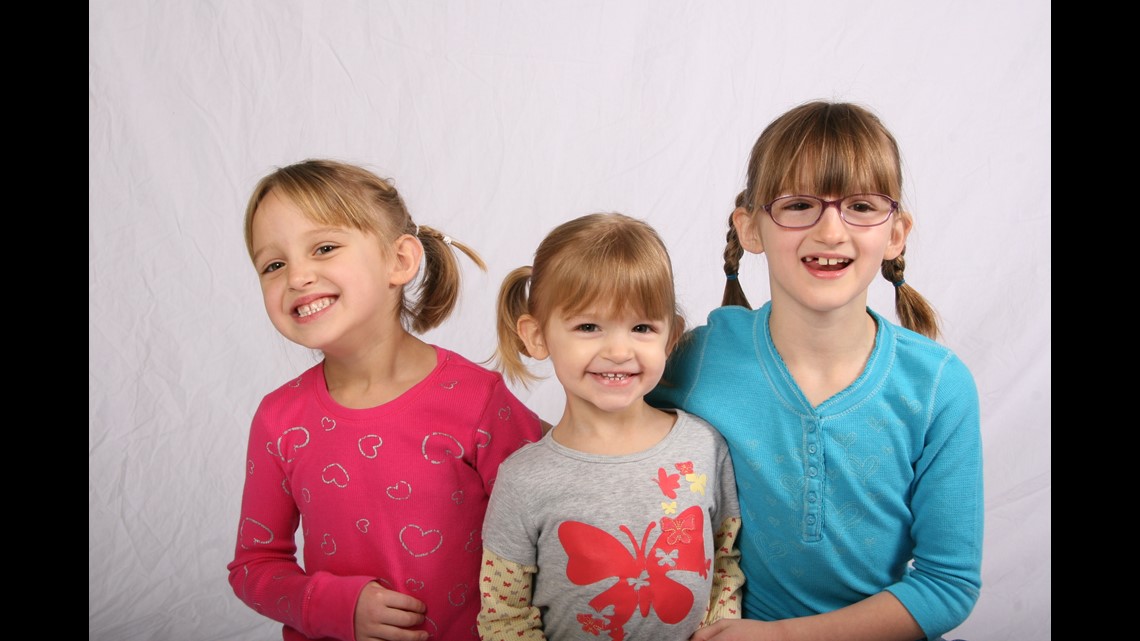 "Every day I get a little further from the last time I was able to hold them," says Jessica, "but at the same time every day I get a little closer to being able to be with them again."
Until then Jessica will go on finding meaning - in a stubborn tree, in a playground and in her life.
"Even after it happened, there was that little glimmer of light ahead that would keep pulling me forward," she says, "and I have to say that light was most certainly those girls."