EAGAN, Minn. – Time flies, just not at the moment for Kay Hamilton.
The Minnesota retiree has promised a visiting TV crew a butterfly birth. But the subject of her attention seems perfectly content killing time inside its darkened chrysalis.
"C'mon bud, let's do this," she says to the pre-emerged monarch. "Don't you want out of there?"
Kay is accustomed to the unpredictability of butterfly births. She's been responsible for thousands of them.
"This is my passion," she says. "I'm trying to save the world, one monarch at a time."
During summer months, the birthing center on Kay's dining room table contains some 80 hungry caterpillars eating their way through milkweed leaves toward their winged destiny.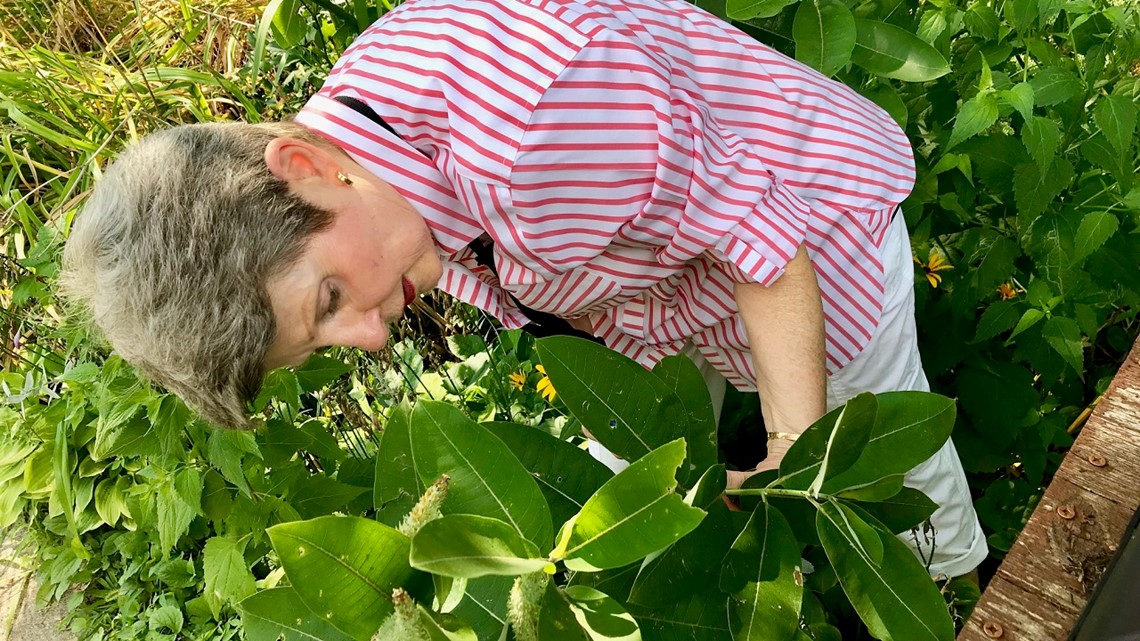 "I do come in here and check on them like babies," Kay says. "Because they are, that's the way I think of them."
This year alone, Kay has climbed through enough milkweed patches to collect nearly 900 monarch eggs – tiny white specks almost too small to see attached to the bottom of the milky plant's leaves.
"I'm like a marine," she says. "I can't leave one behind."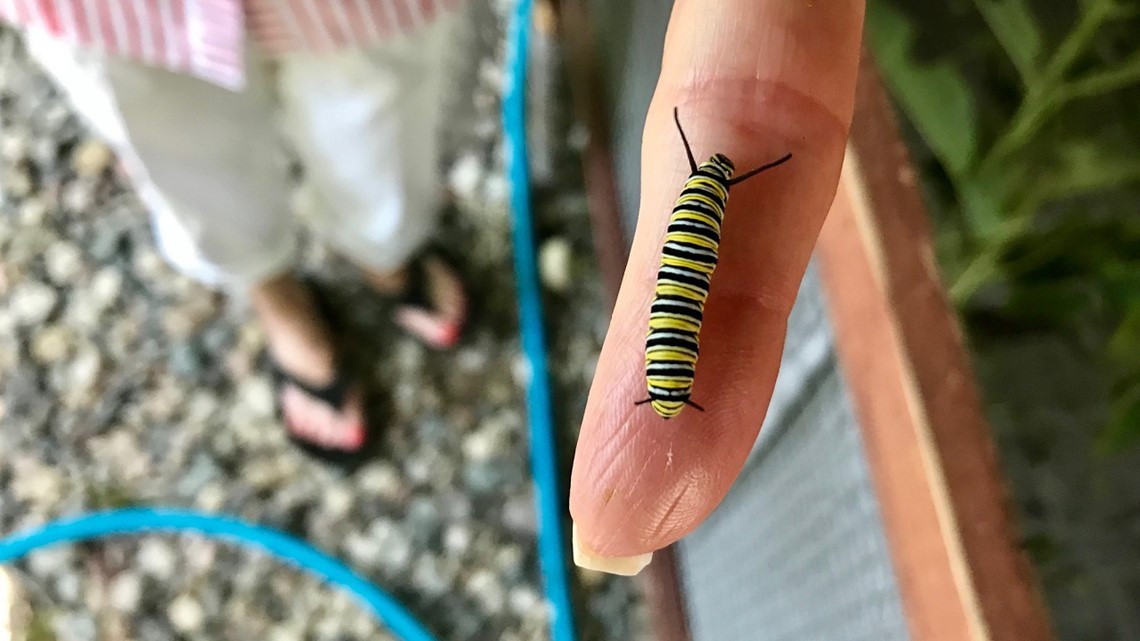 Left on their own to fend off hungry predators and bad weather, fewer than 10 percent of monarch eggs make it to butterfly stage.
But once intercepted by Kay, the monarch survival rate increases to 90 percent. She knows. Kay tracks her results on spreadsheets.
Housed in shoebox-size plastic bins on Kay's dining room table, the eggs hatch into caterpillars after a few days.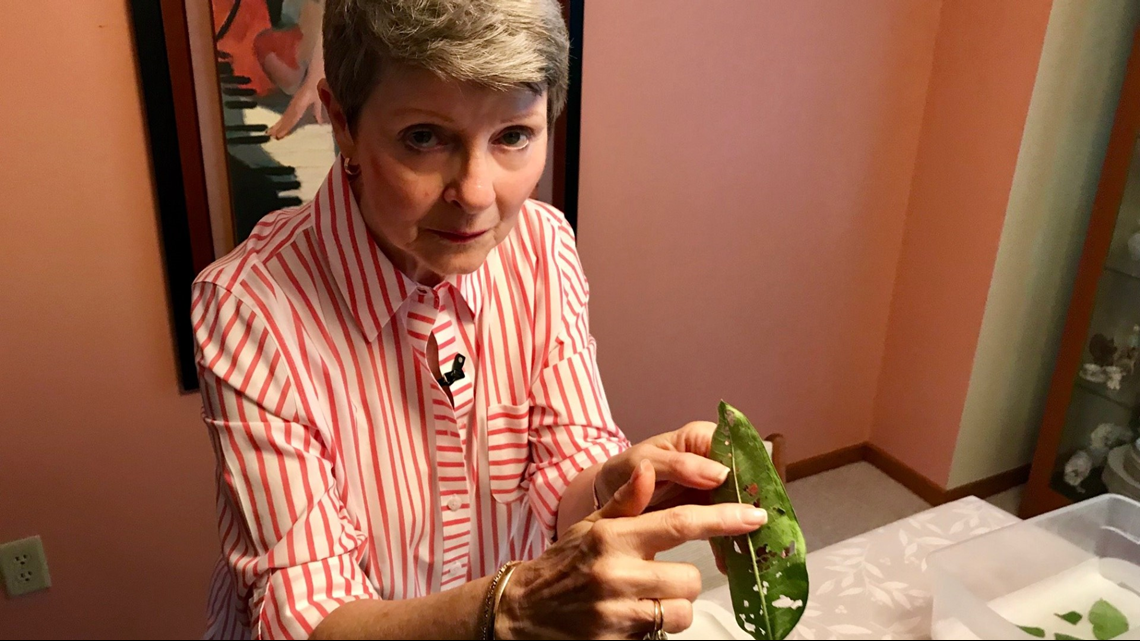 "They are so cute," Kays says of the tiny green crawlers. "Adorable when they're little and they are beautiful when they are big."
Kay moves larger caterpillars to a rabbit hutch in her backyard where they continue to eat, then form their chrysalises.
"A metamorphosis is going on," Kay says, still amazed by the process. "They're actually changing from a caterpillar to a monarch butterfly."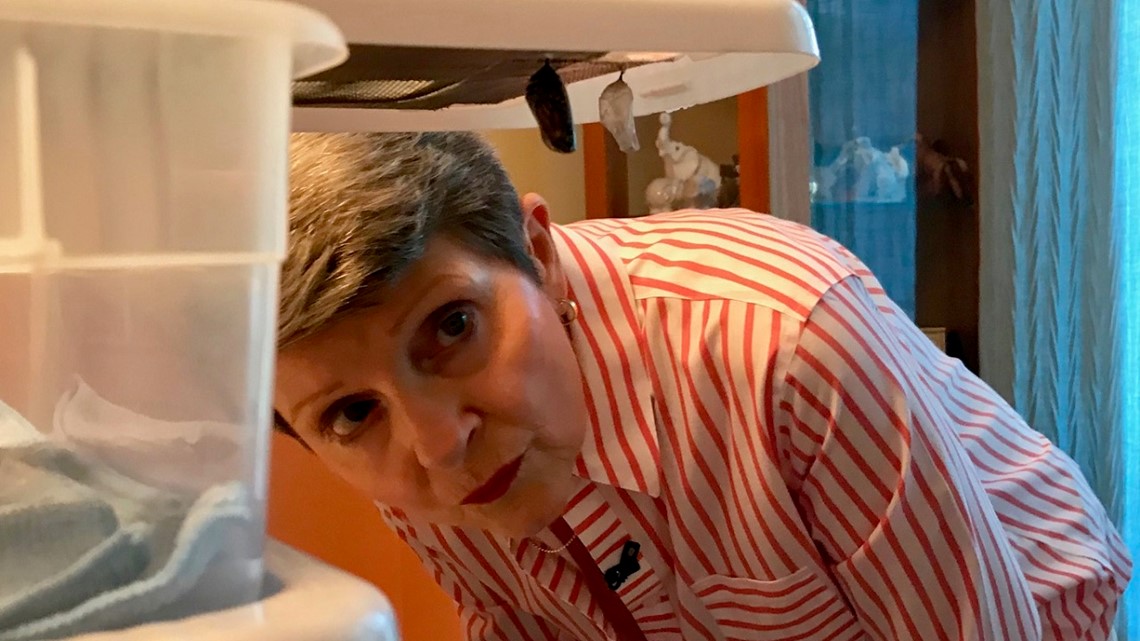 The entire process – from egg gathering to Kay's front yard butterfly releases – takes about a month.
Kay releases each monarch with a prayer. "I say, 'Please God help this butterfly make it to Mexico safely,'" she says.
Kay releases hundreds of Butterflies - and give hundreds more eggs away for others to raise.
But at the moment, Kay's eyes are still fixed on the stubborn monarch tucked inside the chrysalis on her dining room table.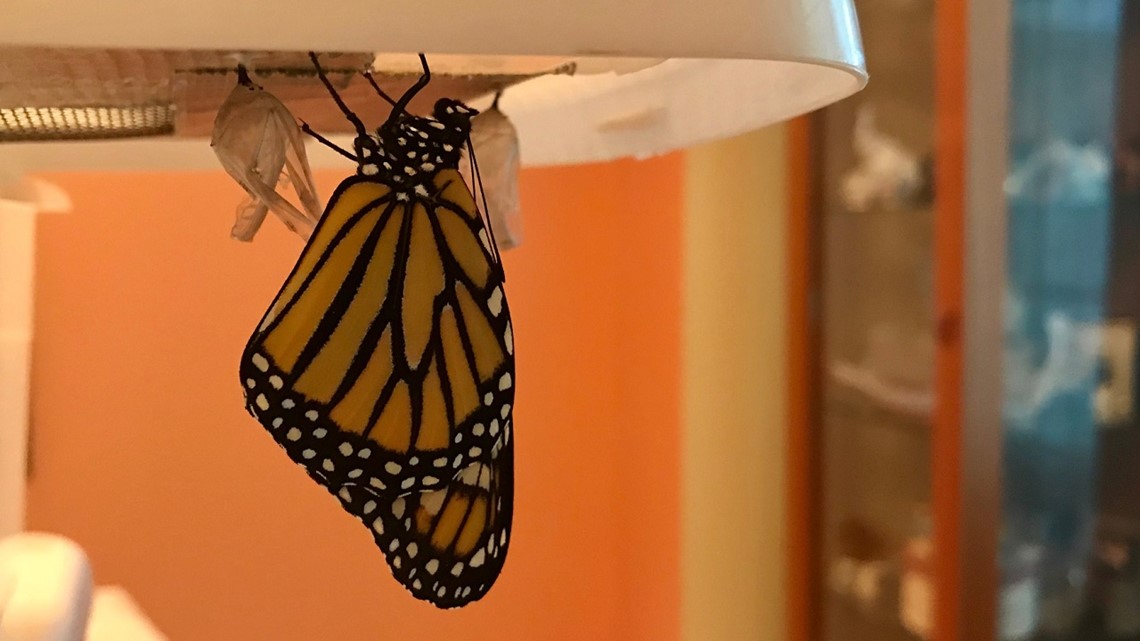 Nearly 90 minutes have passed since Kay declared the emergence imminent.
Finally, with cameras rolling, there is movement.
"Here it comes," Kay says excitedly, while declaring, "I never get tired of this. Never, ever, ever."
PHOTOS: Land of 10,000 Stories: Monarch Mom

The monarch wriggles out of its skin-like chrysalis and spreads its wings for the first time.
"Hi big guy, welcome to the world," Kay says softly. "You're going to fly, fly, fly, all the way to Mexico."
Kay's words are gentle and encouraging.
Just like you'd expect from Minnesota's monarch mom.