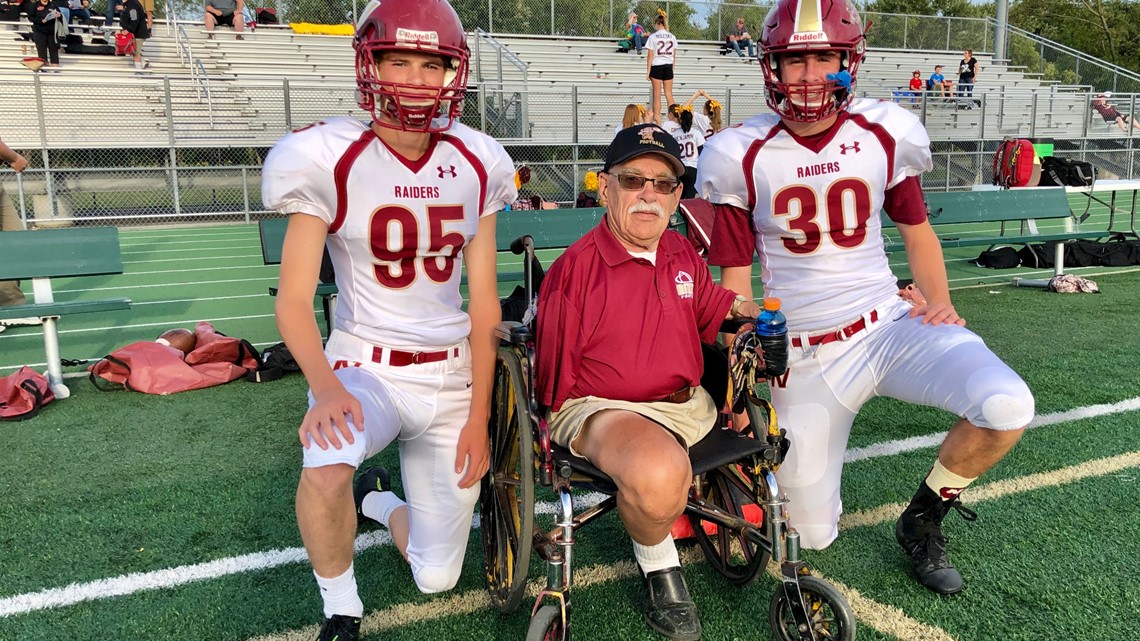 NORTHFIELD, Minn. — Editor's Note: This story originally aired Oct. 28, 2015.
By no reasonable definition should the same sentence ever contain the word "lucky" and the name Larry Sanftner.
Larry started his life with one arm deformed and another missing.
Then, as a young adult, Larry's left leg was shot off by a hunter who mistook him for a bear.
Who would ever call such a man lucky? Only Larry.
"I'm a pretty lucky guy," he said at least a dozen times during an interview on the Northfield High School football field.
For a guy with one leg, Larry spends a lot of time on the football field.
He has to, as the Northfield High School kicking coach.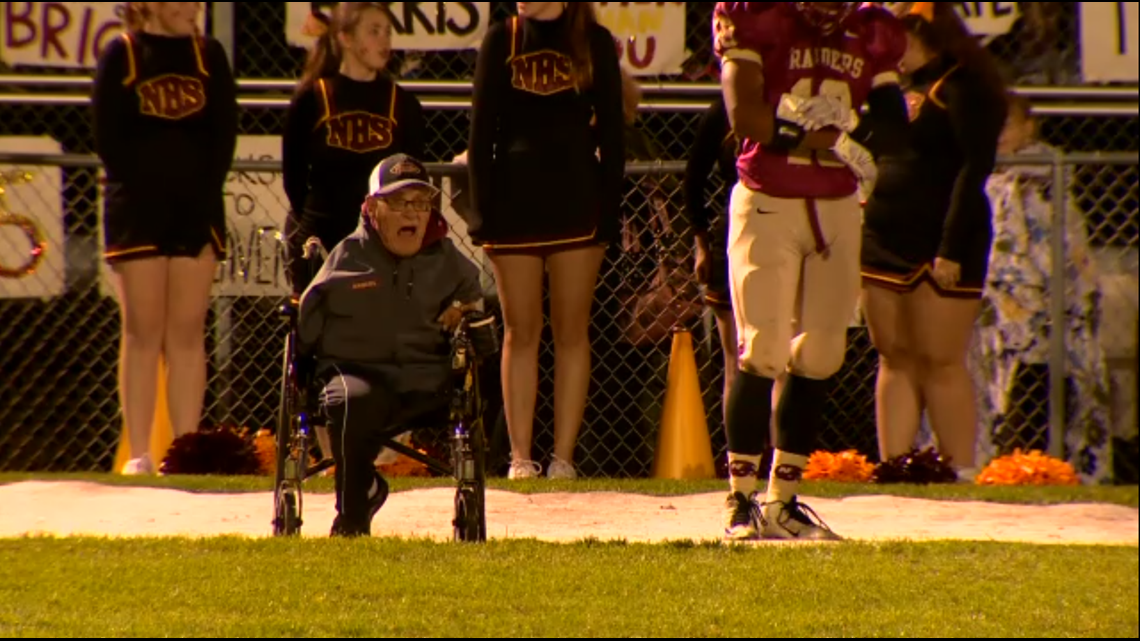 "I don't consider myself handicapped," Larry says from his wheelchair as he instructs Northfield's kickers.
"That a boy," he tells senior kicker Isaac Stadler as he lofts a ball between the uprights.
At 73, Larry has been around kicking since before his players' parents were born.
As boy without serviceable arms, kicker was Larry's only possibility to make his high school team.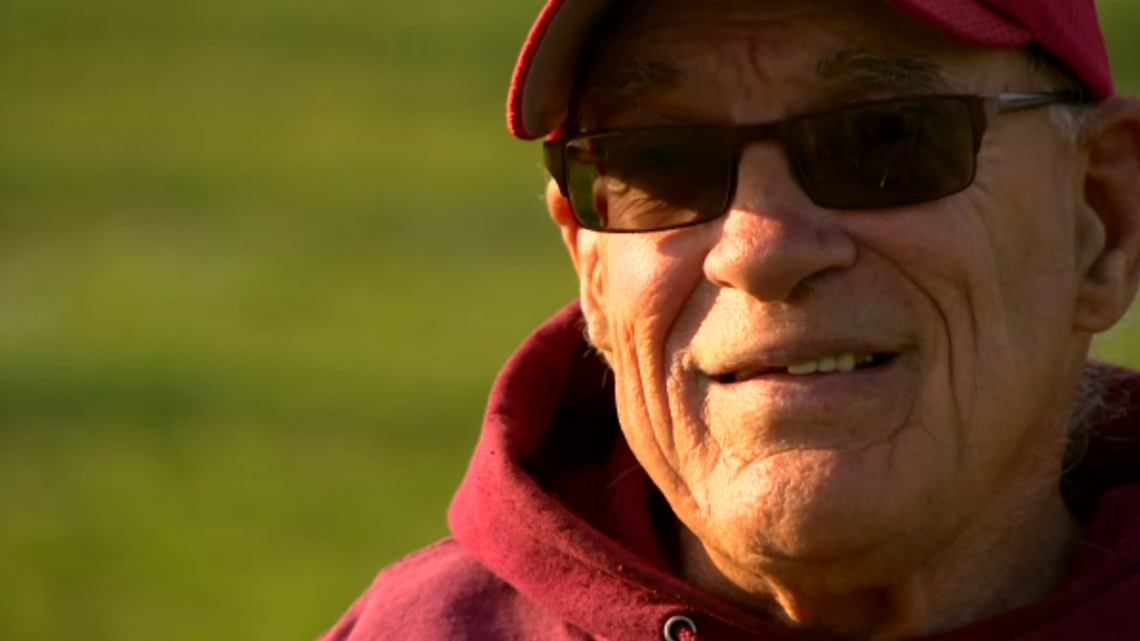 "Most of my muscles were in my legs because I used my legs a lot," he says. "The only way I could get a uniform was if I could make a 50-yard field goal."
Forty years later - one of those powerful legs now gone - Larry was in his wheelchair walking his dog past Northfield High when he shared his high school football story with Raiders head coach Bubba Sullivan.
"I said, 'Well, if you ever wanted to come out and help us out, we'd love to have you.'"
That was nearly two decades ago.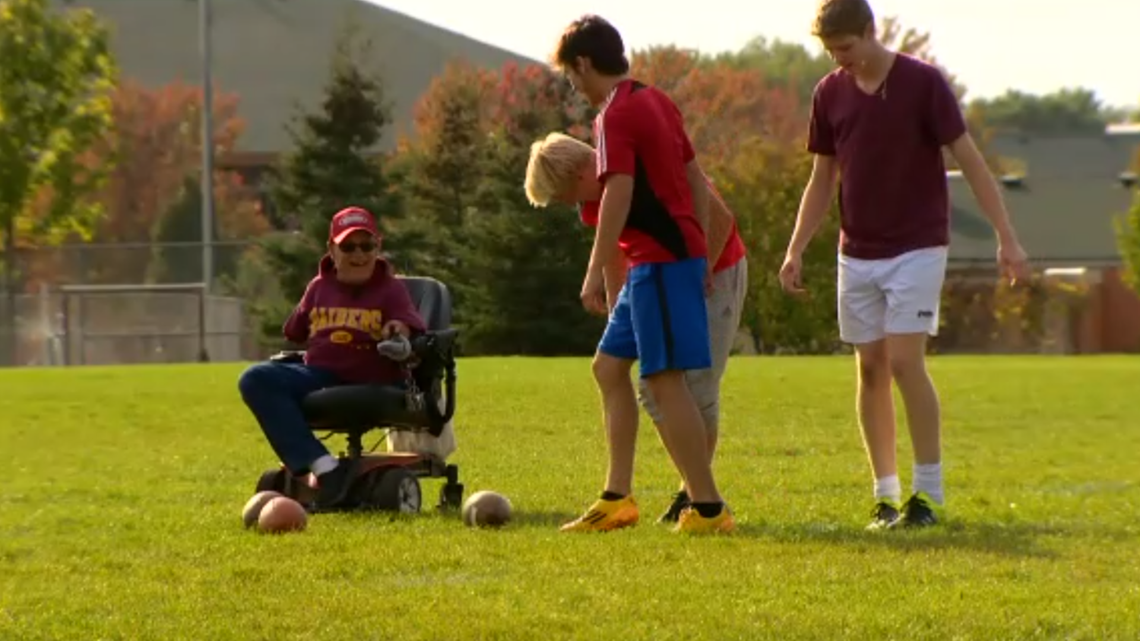 "He's probably the most positive person I've ever met," says Tommy Gallagher, one of Northfield's kickers.
How else do you explain a man who lost his leg at the hip to another man's mistake, spent six weeks in the hospital, then went back to work and back to raising his family – as if it were all routine.
"I got my speech, I got my hearing, I got my eyesight," Larry says. "It's just one less thing I have to overcome."
Did you notice Larry didn't say one more thing to overcome?
"Yeah," he confirms. "One less thing."
Larry reasons a leg already missing can never cause him problems again.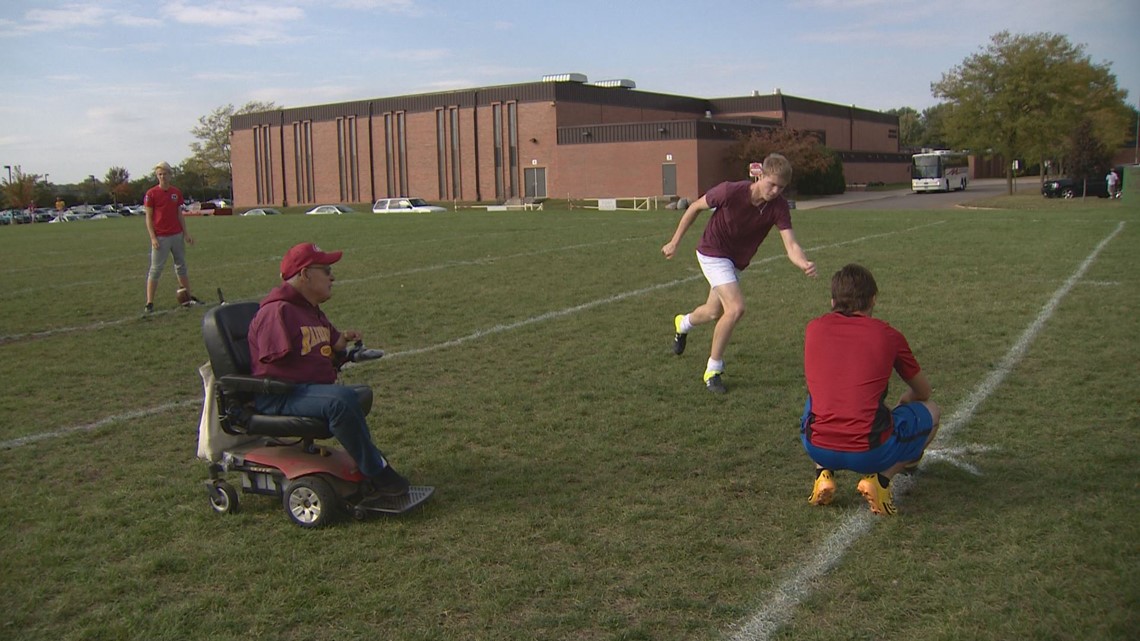 "We talk about having an attitude of gratitude," Coach Sullivan says, "and we've got a living, breathing example of that."
During Northfield's 2015 playoff run, Isaac Stadler kicked five field goals in a single game, breaking a Minnesota state high school record that had stood for 28 years.
"I love my boys," said Larry, days after the game. "They're all pretty special."
Special – now there's a word that belongs in the same sentence with Larry.