RED WING, Minn. – Bob Knutson spent his working years as a welder. But he is first to admit he lacked a spark for music.
Now, every month Knutson drives a 200-mile route making sure music finds its way to senior citizens, too.
"This is a calling," the founder of Songs for Seniors said. "It's the best gift you could give these seniors."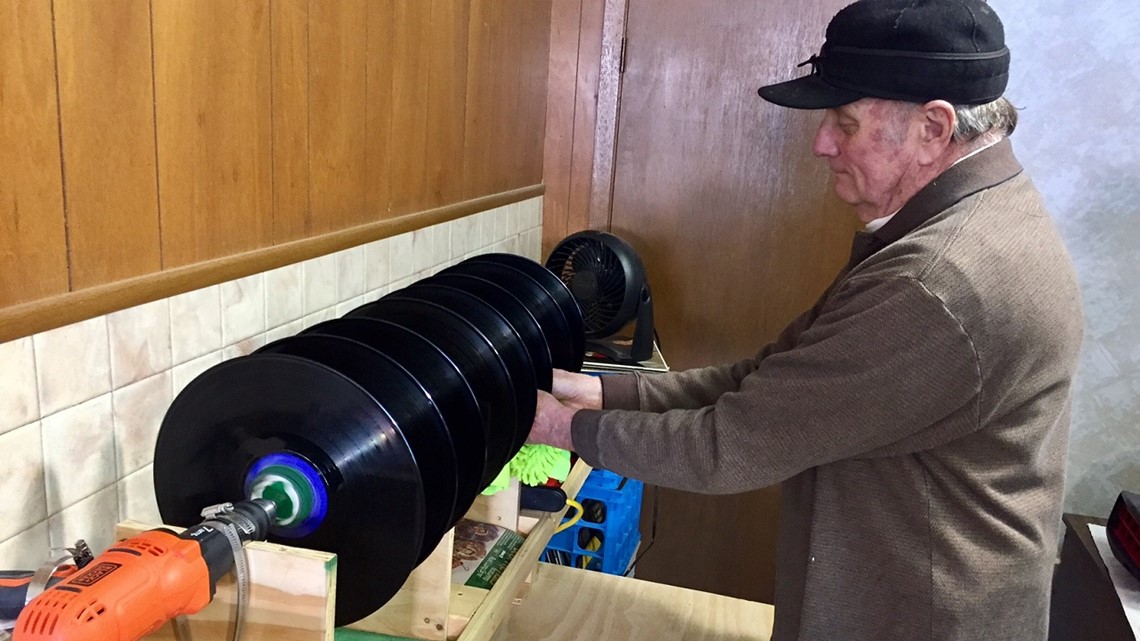 Knutson's path from retiree to music man started when a neighbor died, leaving him with more than 2,000 vinyl records.
Though never drawn to music before, Knutson started listening. Among waves of Johnny Cash, Bing Crosby and Frank Sinatra, inspiration struck.
If Knutson could find enjoyment from the old albums, he reasoned, maybe others would too.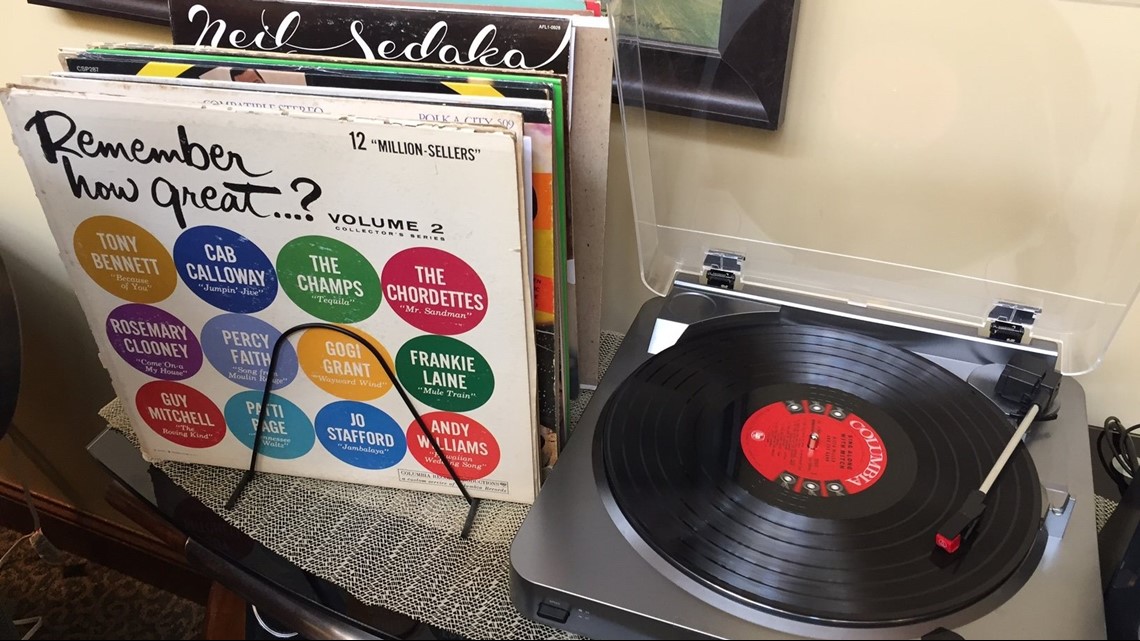 In 2014, Knutson dropped off his first turntable and speakers at a Red Wing nursing home. Four years later, he's delivered more than 40 record players to senior communities in eastern Minnesota and western Wisconsin.
"This is better than medicine and it's easier to swallow," said Knutson, repeating one of his favorite lines.
Mary Dougherty is activities director at Preferred Senior Living in Ellsworth, Wisconsin, one of the senior communities on Knutson's route.
"The music just brings so many memories to them," Dougherty said. "There are some people that don't talk anymore and music will bring them back. They can sing a song even when they can't talk."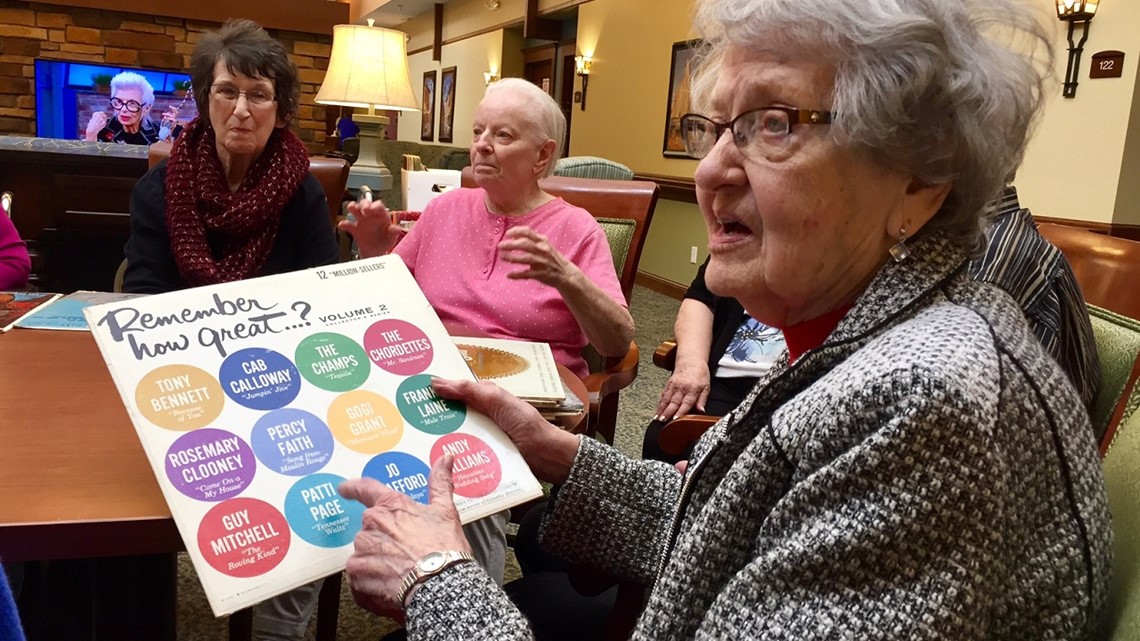 On a recent afternoon, residents of Preferred Senior Living gathered at a table, passing around newly delivered albums while listening to polka music and pop artists from the '50s and '60s.
Sure, senior communities could feature streaming music of the same variety, but Knutson believes there's no substitute for handling album covers and watching discs spin.
Gay Wolf, a music therapist with St. Croix Hospice, agrees. "It's bringing everything together," she says. "It's the visual, tied with the auditory, tied with your emotion related to that."

Thanks to donations and purchases, Knutson's record collection has grown to 17,000 vinyl albums he houses in a donated storefront in Red Wing.
Knutson carefully inspects each incoming album for scratches, before cleaning the records and mending their jackets.
At Preferred Senior Living, residents tap fingers and feet, sing along and sometimes get up and dance to the albums Knutson delivers.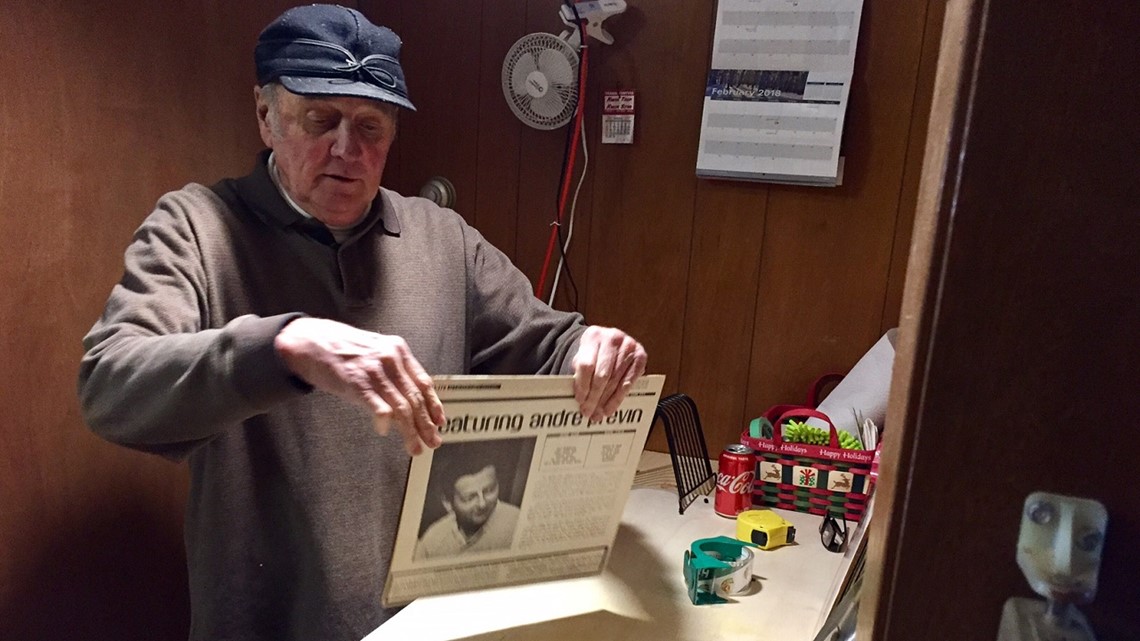 Knutson's eyes moisten as he shares stories of seniors touched by his record deliveries. He tells of one woman's special request. "She said, 'Bob, my husband just recently passed away and we had a song that was our song our whole lives,' and she said, 'You don't happen to have it, do you?'"
To Knutson's surprise, he'd brought the record along. "You should have seen her face," Knutson said. "God did that, he put it there."
Virginia Allen sits frequently next to the record player at Potter Ridge Assisted Living Community in Red Wing, another of Knutson's stops.
The 98-year-old reminisced as she tapped her toes to polka music. "I used to go to all the polka dances," Allen said. "I can't polka now, I've got my hips polka-ed all out."

Knutson hopes "Songs for Seniors" can continue to expand, perhaps nationally.
He's already invested $35,000 of his own money, primarily on the playback equipment he gives to senior facilities. Knutson's monthly record deliveries are also free of charge.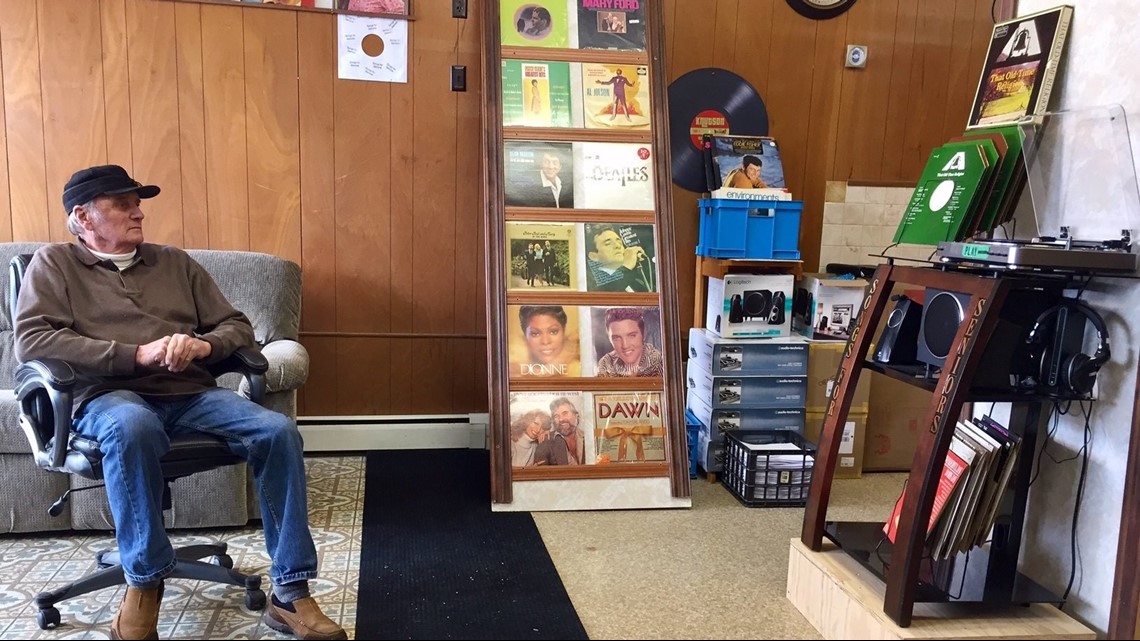 "I've been paid back 10 times over," he says. "It's just not in money. This touches their soul, and when they come up and thank you, they're thanking me from their heart."
PHOTOS: Land of 10,000 Stories Songs for Seniors