BURNSVILLE, Minn. - The photographer welcoming guests to her Burnsville studio is about to be a guest herself – in Truman Lane's world.
"Hello world," says Truman, face first in the lens of a visiting television photographer. He hops. He claps. He mugs.
Through it all, Tera Girardin remains poised, patient and playful.
"She's amazing," Truman's mother says, "because she understands."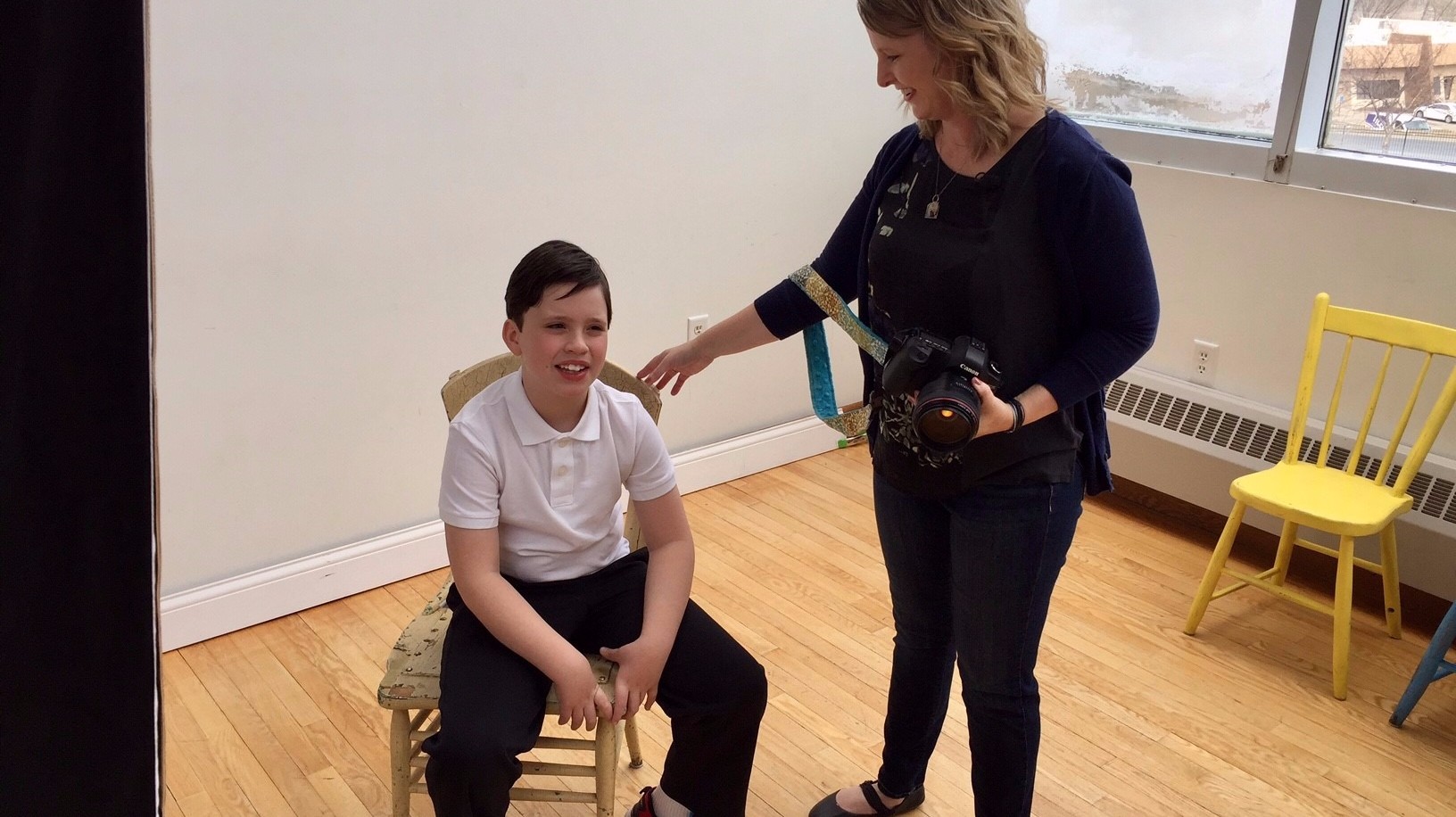 Over the past few years Girardin has been building a reputation as a go-to photographer of children with autism.
"I'm curious about who they are and what makes them tick," she says.
No surprises in Girardin's studio. "I'm coming closer," she informs Truman as she approaches the 8-year-old with her viewfinder to her eye.
No strobes, either, which can be unsettling to kids with autism. Here, both the lights and the moments are natural.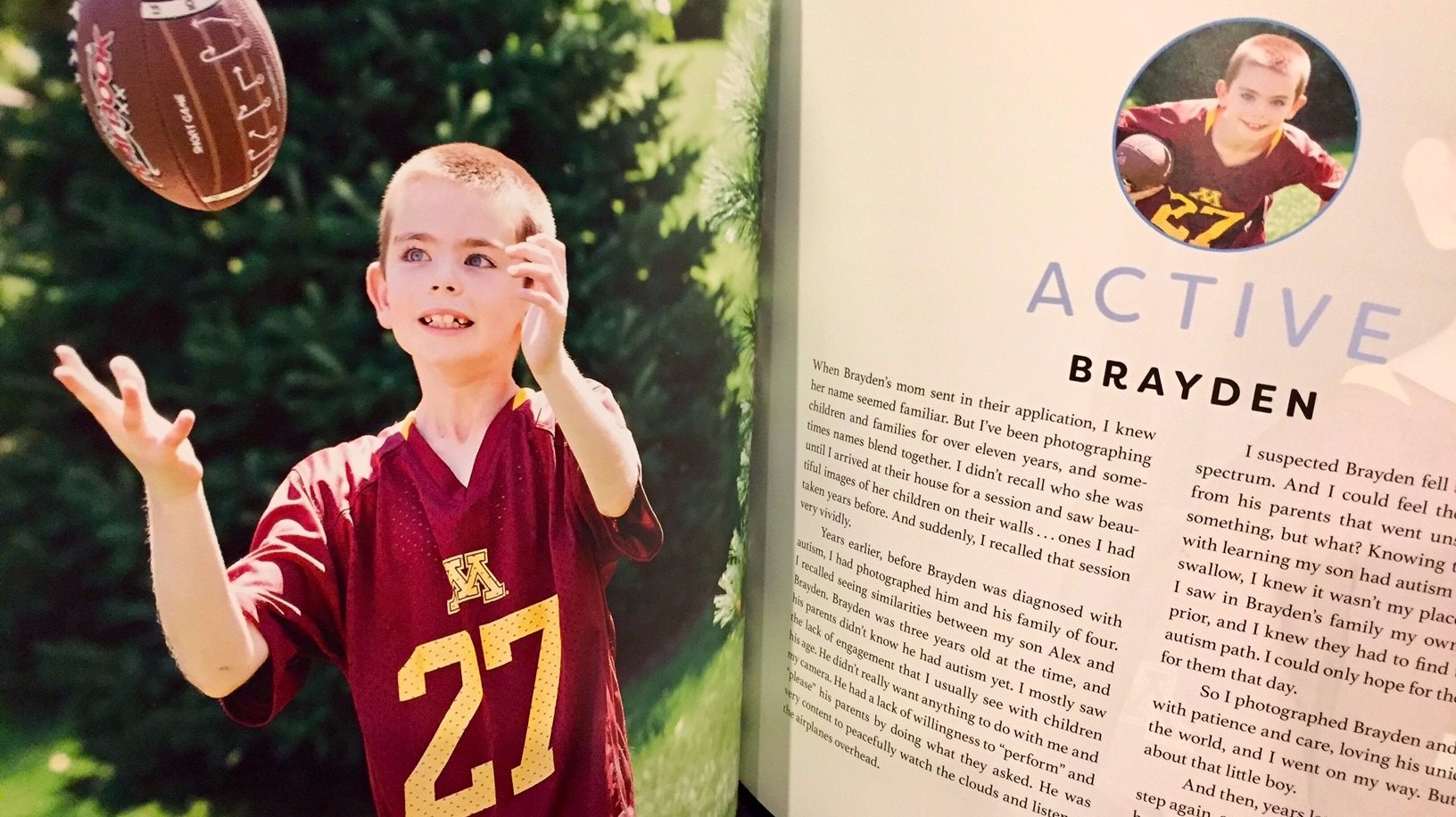 "Even in the world of autism when you go looking for information, it's facts and figures and theories and therapies and it's heavy stuff," Girardin says.
In contrast to "heavy stuff," Girardin's young subjects are captured in moments, light, tender and joyful: a birthday party, a walk hand-in-hand with a twin sibling, a romp around the yard with a football.
"People really need to know about the light and the magic inside of these kids," Girardin says, "and that has kind of been in the back of my brain for a long time."
Not that Girardin isn't aware of the toll that autism can take on a family.
"There's a few families in here waiting for their child to say mom or dad for the first time still," she says.
Girardin's photos capture something more. "These kids are amazing and despite autism, and sometimes because of it, I think they're doing remarkable things," Girardin says. "It's the rest of their story."
The rest of Girardin's autism story hops off a school bus at her Lakeville home. The photographer greets her 12-year-old son Alex at the door. He was diagnosed with autism at age 4.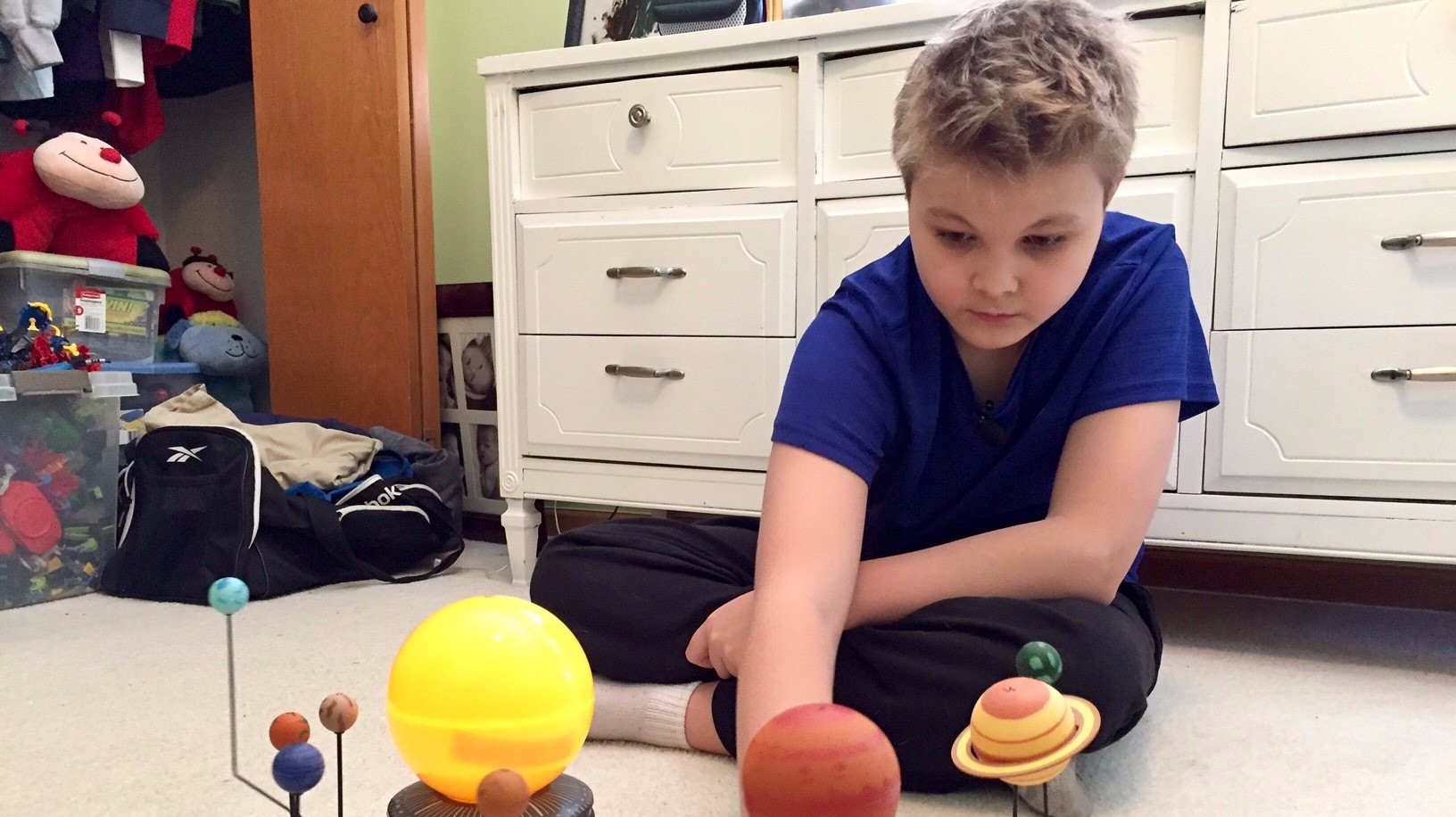 "He just wasn't communicating effectively. He used a lot of repetitive speech patterns," Girardin says.
Alex, the youngest of Girardin's three children, challenged his family for years with extreme behavior, described by his mother as "a combination of rage and anxiety and tantrum."
At 12, Alex has come far. He's a boy scout, plays the baritone and easily engages in conversation. Yet, learning still comes hard, especially reading and spelling.
"I've learned to deal with it," says Alex of his autism.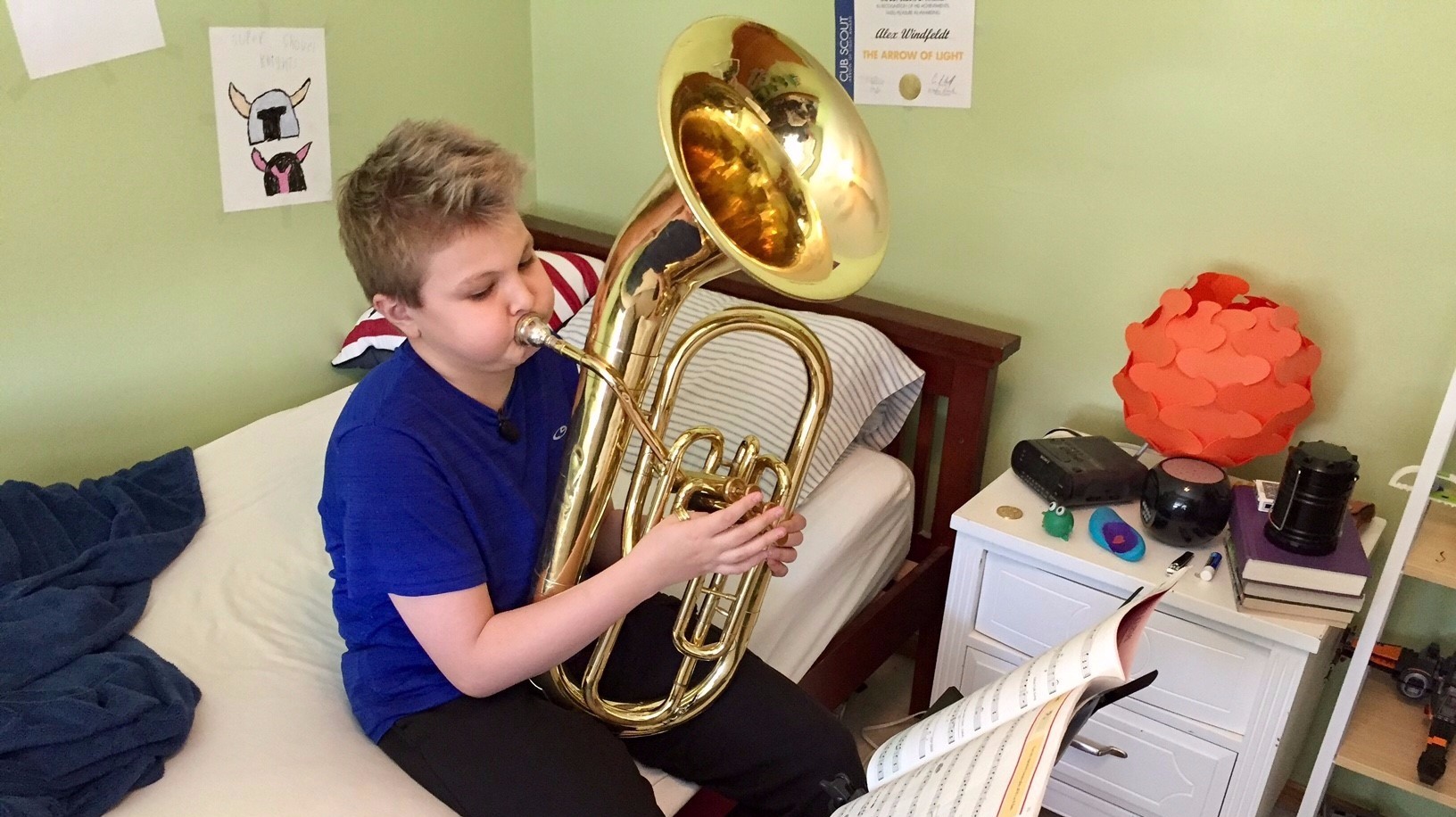 He smiles looking at the photos of himself in his mother's book, then turns serious.
"Maybe some kids don't want to be friends with kids that make weird noises, or run around and scream, or just have a hard time writing, or freak out over little problems," Alex says. "I think with this book they can understand and help them with those things."
Alex's mother says her goal for the book is to foster not just autism acceptance, but autism admiration.
She points toward her own son, playing in another room. "He's just a great kid and he's got such a great heart and he's taught me so much I can't say I want that to go away."
Liv Lane, Truman's mother, believes that positive approach toward autism is the book's greatest gift.
"If you can have something that celebrates these kids and makes them feel like superheroes and makes parents feel like, 'Wow, are we lucky or what to have a kid like this,' that's magic," Lane says.
The superheroes in Faces of Autism are not bent on saving the world, just leaving their own unique stamp on it.
PHOTOS: Land of 10,000 Stories: Faces of Autism