WYOMING, Minn. - A 1938 tractor is a daunting restoration for a 1937 great-grandpa.
"Oh, it was pretty tough," laughs 80-year-old Dick Collen when asked about the condition in which he first found the Allis Chalmers B, now split in half in his garage.
When he hauled it home, Collen estimates the tractor had been sitting near a road for 20 years. Its manifold was rusted out, its wheels flattened and buried eight inches into the surrounding soil.
But Collen was drawn to the Allis Chalmers like no other tractor.
"Every time we'd go past, Tim would say, 'Papa we should buy that one, that would be a good project for us. We should buy that one.'"
Collen never got the chance before Tim Hickerson, Collen's 21-year-old great-grandson, took his own life.
PHOTOS: Land of 10,000 Stories: A Tractor for Tim
"It's still hard," says Collen, three years after Tim was found dead from a gunshot wound from his own hunting rifle.
By all accounts, Tim was living a happy life. He had a supportive family, a steady girlfriend and a job at a car dealership he seemed to like.
"I think that's the hardest part," Collen says, "you don't get no answers for anything."
Collen had bonded early with his great-grandson. Collen and his wife, Iva, looked after young "Timmy" while his then-single mother, Dick's granddaughter, finished college.
"His great-grandfather was his world," says Amie Hickerson, Tim's mom. "At one point, he tried to pack up his bag to move in with them," she continued. "I reminded him that he's got to come home."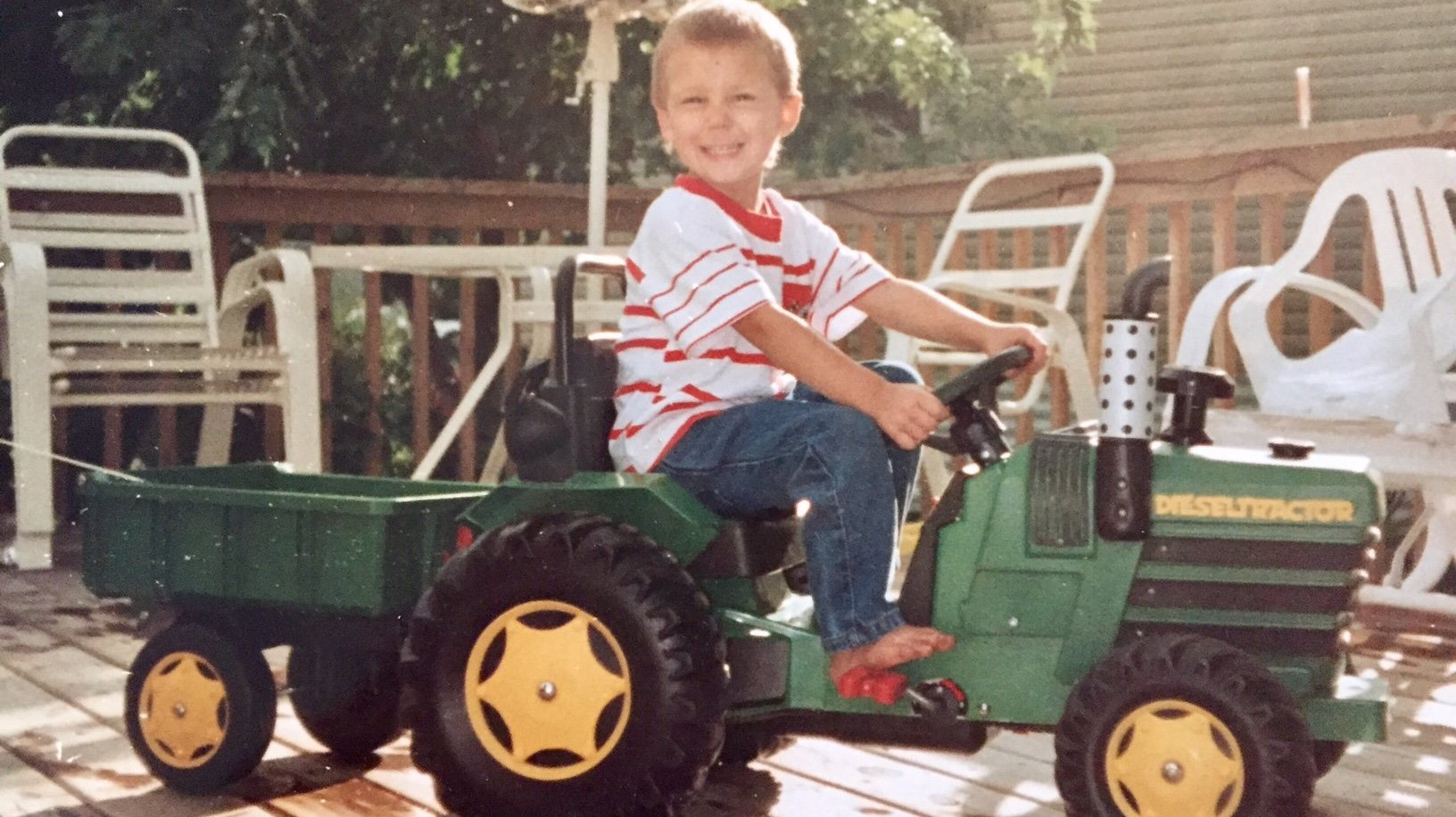 Collen was just as smitten with Tim. "He was born, loving tractors," says the proud great-grandpa. "It was just in his blood."
The bond became even tighter after Iva passed away.
Together, Tim and his great-grandpa spent countless hours restoring old tractors – among them, a Farmall, a Ford and three Allis Chalmers.
But they never quite got to the broken-down tractor along the highway, until Tim was gone and Collen showed up with cash and a trailer.
"So, I bought it and here we are," says Collen as he puts the finishing touches on the tractor's newly installed clutch, the final repair in his 18-month project.
Restoring the tractor was therapeutic. What Collen did next was inspired.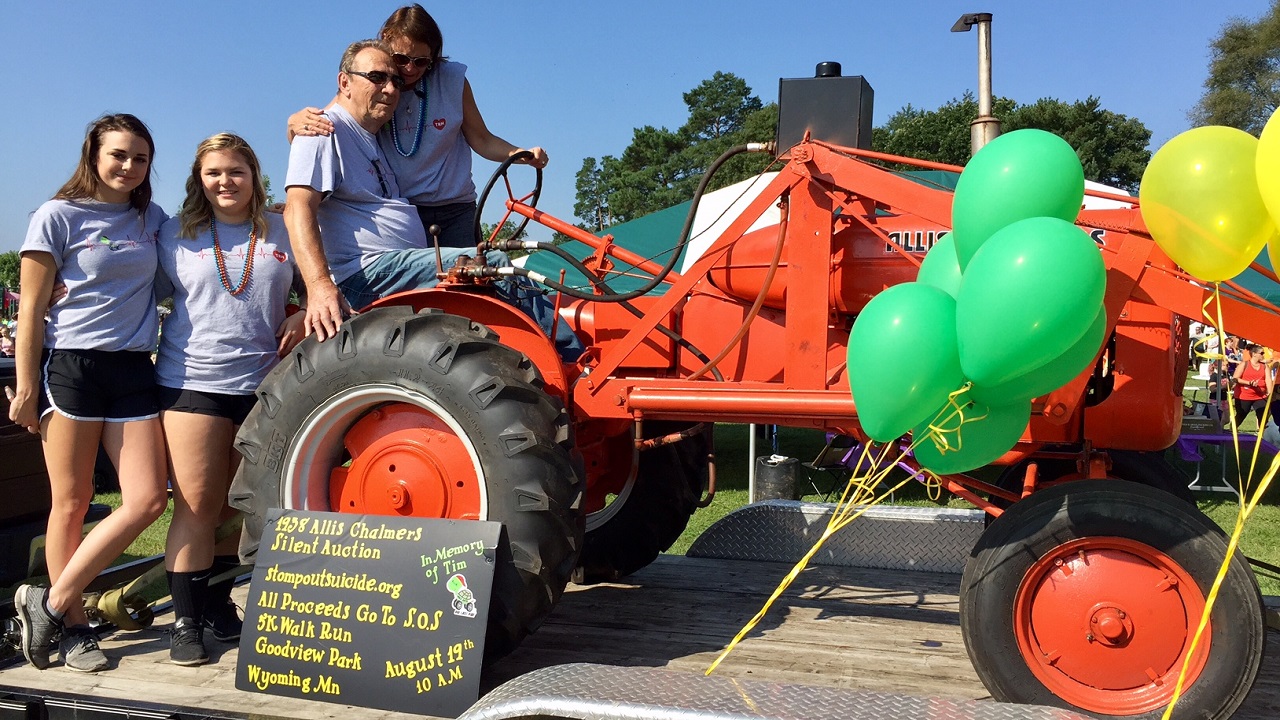 "I don't know if the good Lord was up there telling me what to do or where it came from, just like it came from out of nowhere," says Collen. "Donate it. Donate it."
Collen picked up the phone and called Sean Haines, who founded with his wife Katie the suicide prevention organization Stomp Out Suicide.
Collen still chuckles recalling the conversation. "He said, 'A tractor?'"
Standing near the other silent auction items at the annual SOS 5K fundraiser, Haines reiterates, "This would be a first for us, absolutely a first."
At the 5K, roughly 100 family and friends gather around the tractor for photos. "This is for Timmy," shouts Amie Hickerson, her grandfather nearby, sharing the Allis Chalmers' backstory with anyone who stops to check it out.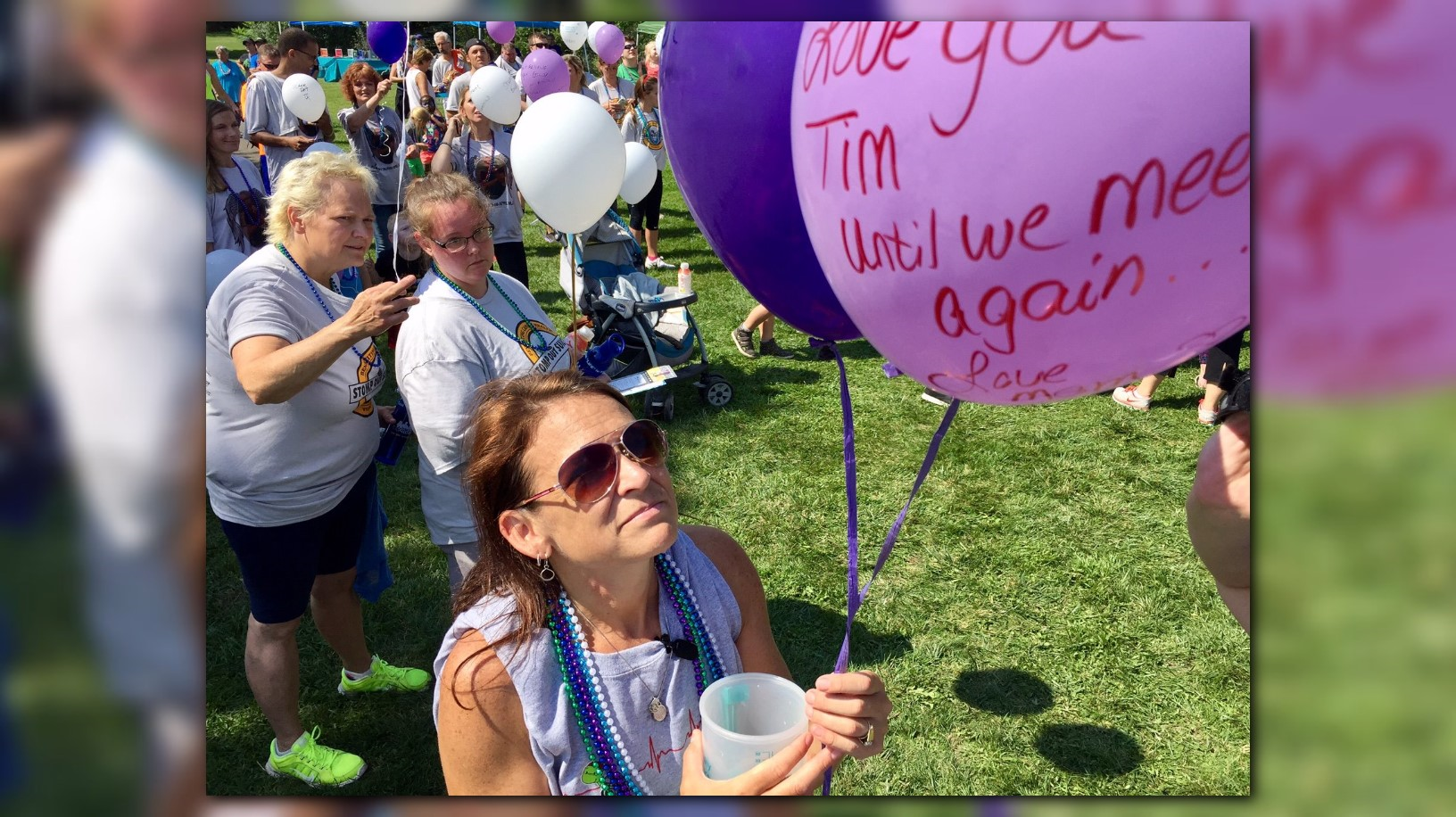 Amie Hickerson tears up even talking about her grandfather's donation. "I was so proud of him and so honored that he would do such a thing," she says.
Dick Collen's latest restoration is a tractor, pulling heartstrings.
NOTE: Stomp Out Suicide is still accepting bids on the 1938 Allis Chalmers C. The organization also offers resources for those seeking information on suicide prevention. Click here for more information on both.