LITTLE CANADA, Minnesota — A decade ago, the notes started arriving.
Tana Bogenholm was teaching summer school when she read the first.
"She was writing maybe one sentence," Bogenholm said. "'I like you,' or 'Thank you for the day.'"
The second grader behind those early notes is now a high school senior.
And Minna Yang hasn't stopped writing.
"Dear Ms. Bogenholm," reads one of Yang's latest notes. "You're an amazing teacher and will always be my role model. I hope we can still be in touch. It's been a long tough journey, but I am glad you are still here changing lives."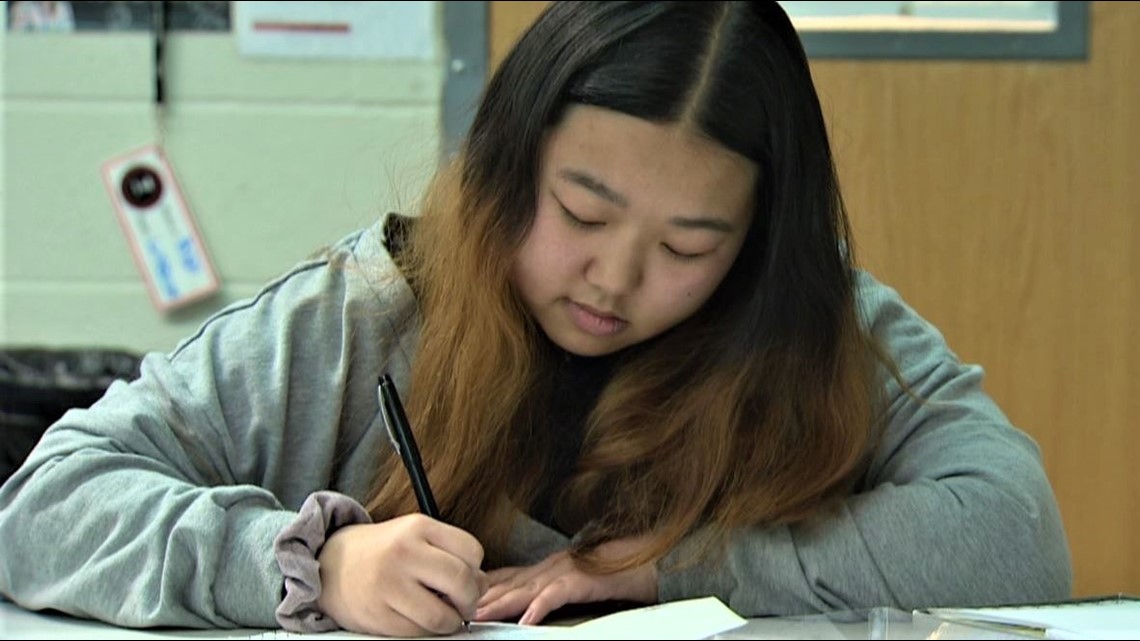 It would be unusual for a high school student to still be writing encouraging notes, several times a year, to one of her elementary school teachers.
But Minna Yang has taken it a step further.
She writes to all of them.
"Eleven years ago, she was here with me and she's still writing me notes," teacher Natalie Skogstad said. "It's like having a little cheerleader cheering you on."
Several times a year, more than a dozen teachers at Little Canada Elementary receive Yang's handwritten notes, either delivered in person or by Minna's little brother Adam, a Little Canada second grader.
"And they're delivered consistently; they haven't stopped," teacher Sarah Wolfe said. "Once she was done here, it became a mission for her to leave just a wake of positivity."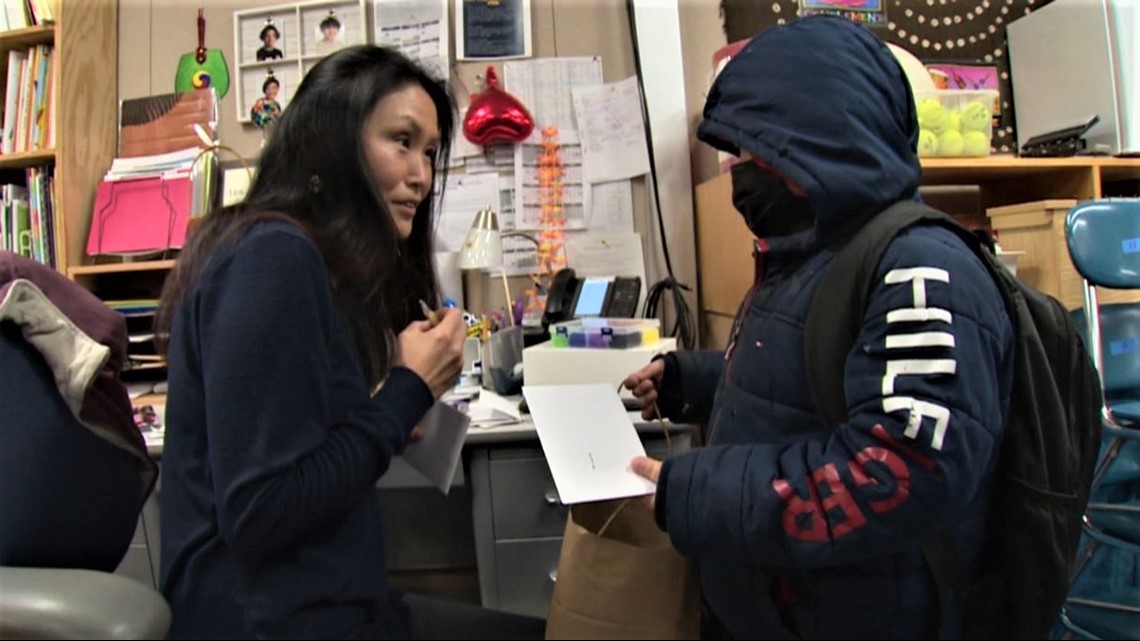 But Yang didn't stop with the teachers at her elementary school.
Teacher Megan Altmeyer remembers Yang stopping by her classroom at Roseville Middle School for help with homework, or just to chat.
Altmeyer still gets Yang's notes. "I would say at least six or seven a year," Altmeyer said.
In each note, Yang thanks her teachers for all they've done for her while offering them encouragement.
"It's very moving to have a student acknowledge you as a person, as a teacher, as someone who had some influence on her life," said Ira Sanders, a social studies teacher at Roseville High School.
Yang took one of Sanders' classes last fall. Soon after, the notes started arriving.
"This takes time," Sanders said, "but it takes care, it shows care."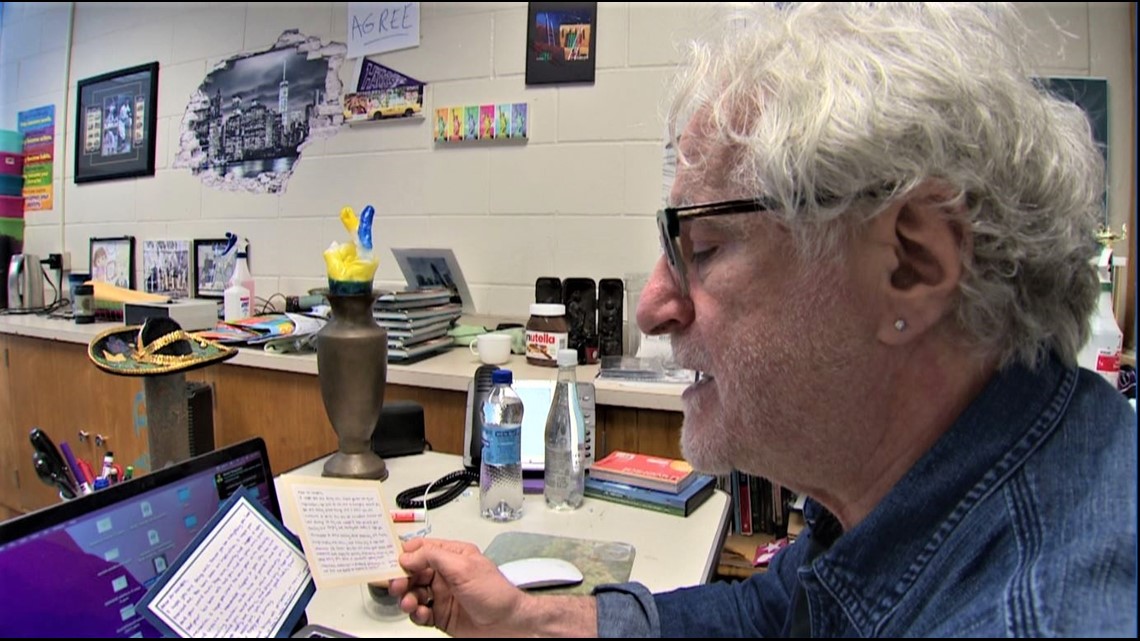 During a break in her school day, Yang sat in an empty high school classroom with pen and paper, quietly writing letters on stationery, one after another.
"For today, I'm only writing 18," she said.
Next to her on the desk is a notebook with the names of 74 teachers to whom she regularly sends notes.
She put a checkmark next to their names as she finished the letters. Yang didn't want to miss anyone.
Many of the names in her book were her classroom teachers. Some taught art or music, others she just met in passing.
All get her personal notes.
"I like to thank them because they helped me a lot," the soft-spoken high school senior said.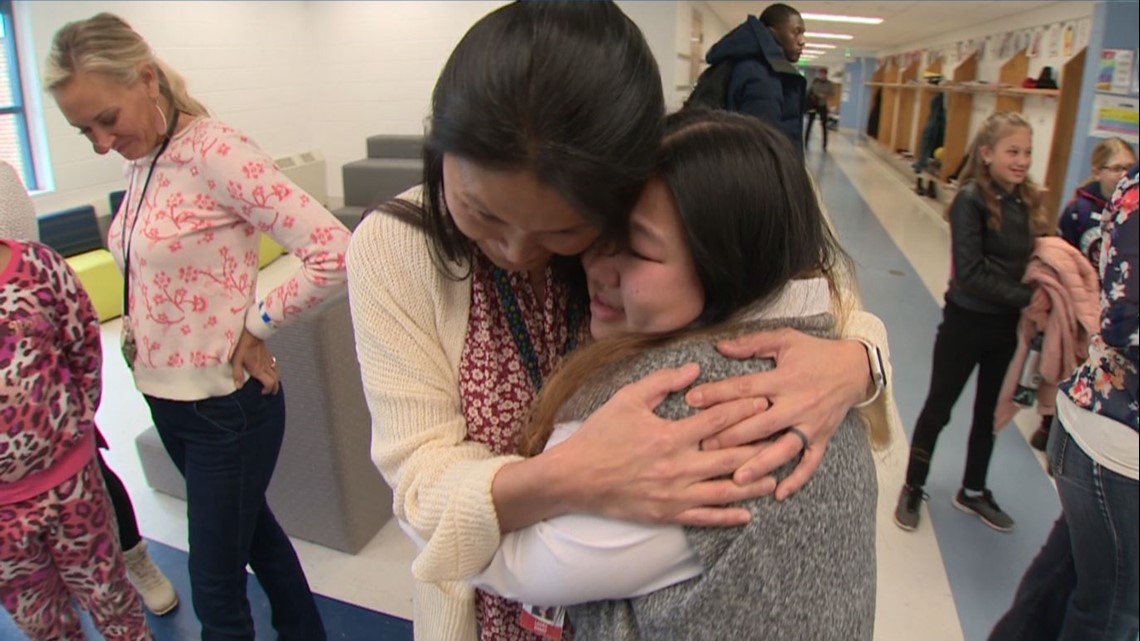 Yang, who grew up in a Hmong-speaking home, said she struggled with English when she started elementary school.
Now, her English penmanship is tight and pristine.
Midway through a letter she made a mistake. She put the paper aside and started over on a fresh sheet.
She wanted the notes to her teachers to be perfect.
"Most of us have saved everything she's ever given us," said Laura Sharp, Yang's music teacher at Little Canada Elementary.
"Why do we keep them?" Sharp continued, "Because this is love. This is the physical essence of who she is and just wants to spread love."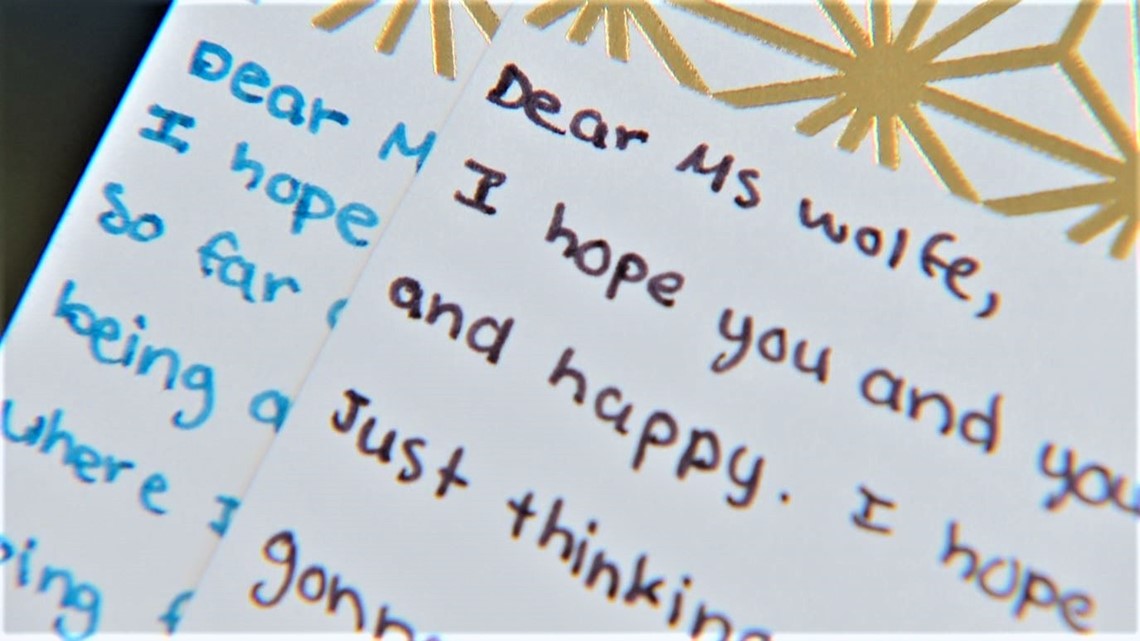 Love also explains the surprise Yang's former teachers cooked up for her.
With high school graduation looming, Yang's teachers summoned her back to her elementary school.
"What is going on?" Yang shrieked as she walked through the school's glass doors. More than a dozen longtime recipients of Yang's notes greeted her with cheers and hugs.
Nearby, on a table, sat a stack of wrapped presents for Yang, including cards and stationery. Gifts had been dropped off by teachers at all three of the schools that Yang attended.
Finally, it was their turn to show Yang appreciation.
The shy senior, now the center of attention, wiped away tears as she spoke to the teachers gathered around her.
"I'm really glad that you guys are here with me and glad that you guys helped me grow," Yang tells her teachers.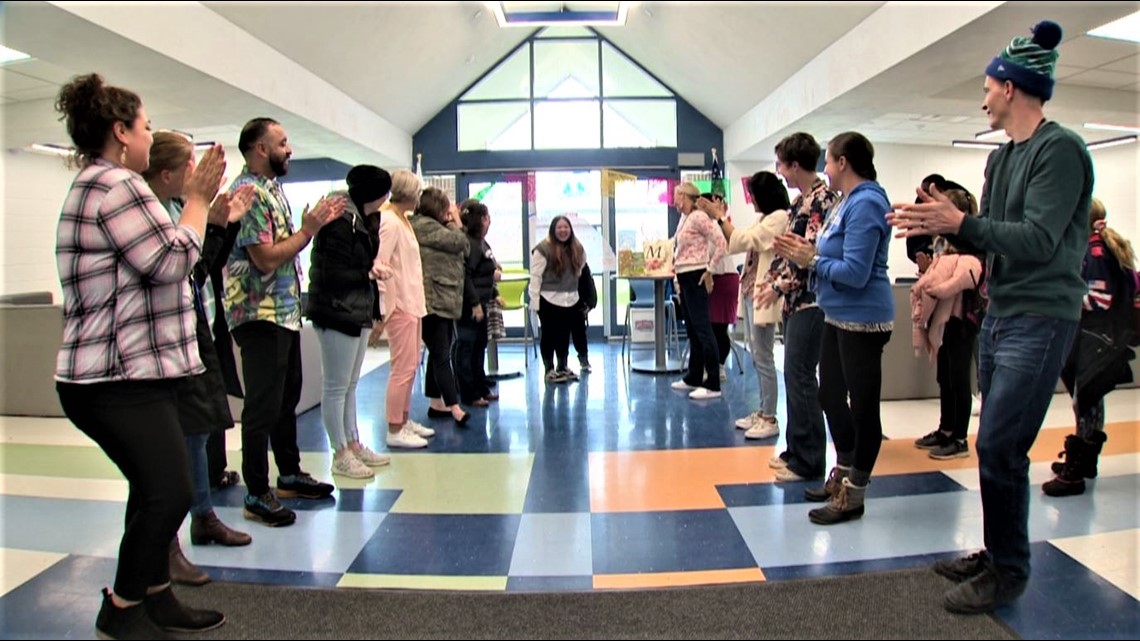 When they learned Yang plans to delay college for a year so she could work to earn money for school, the teachers put their heads together.
She told them she hopes, one day, to be a teacher.
For now, Yang will continue writing to the men and women who taught her.
"They are still changing the world and I want them to know that," Yang said.
Boyd Huppert is always looking for great stories to share in the Land of 10,000 Stories! Send us your suggestions by filling out this form.