ST PAUL, Minn. — Note: Andrew Benjamin passed away on June 30, 2020. This story originally aired in 2017. It is being republished as a tribute to Andrew's decades of volunteer service.
Get a splinter in your pinky toe while walking to your root canal and you could still be having a better time than tax time. Unless you happen to be Andrew Benjamin.
"I love taxes," smiles the 82-year-old. "I live for taxes."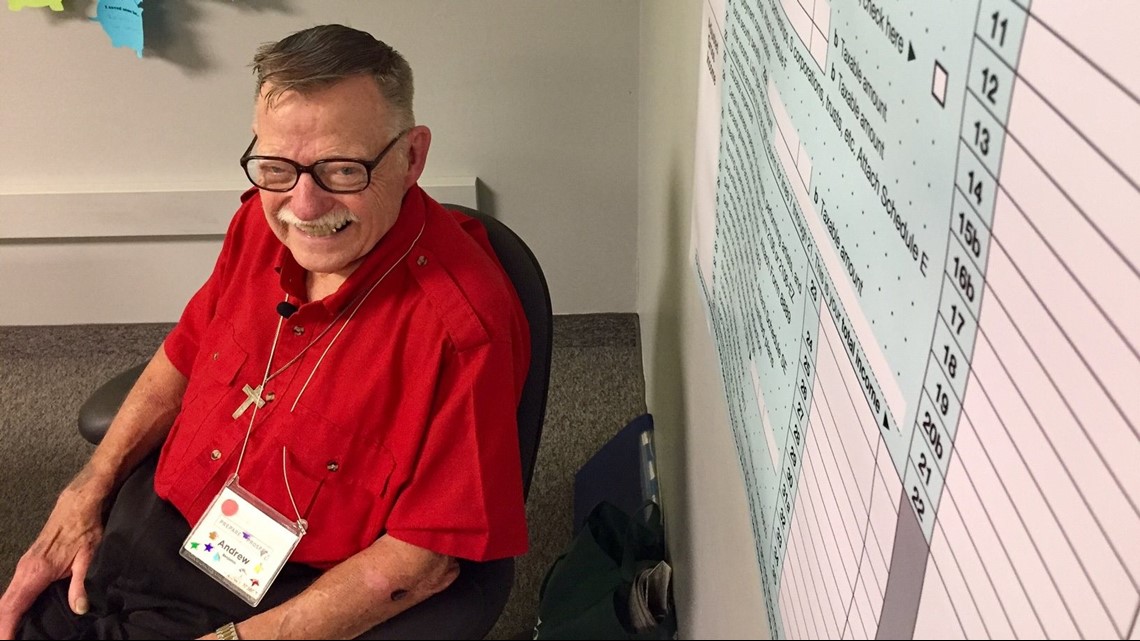 "Andrew, he's one of a kind," says Rick Gonzales from behind the nonprofit's front desk. "The man's a tax maniac."
Prepare + Prosper estimates that in the past 35 years – often working two shifts a day – Andrew has completed 50,000 tax returns.
"Andrew would do taxes 24 hours a day, 7 days a week, I think, if we would let him," says Stacy Opitz, communications and marketing director for Prepare + Prosper.
"I wouldn't mind, no," chirps Benjamin in response.
Even as a boy, if Benjamin was smiling he was probably thinking about numbers.
"I took all the math classes I could take when I was in high school," he says.
Benjamin's retirement from a finance job at H.P. Fuller just meant he could crunch numbers for fun. If his long hours at Prepare + Prosper aren't evidence of that, one only need stop by his St. Paul home.
"It's taxes, it's taxes," laughs Benjamin's wife, Audrey, standing next to stacks of tax returns covering her dining room table.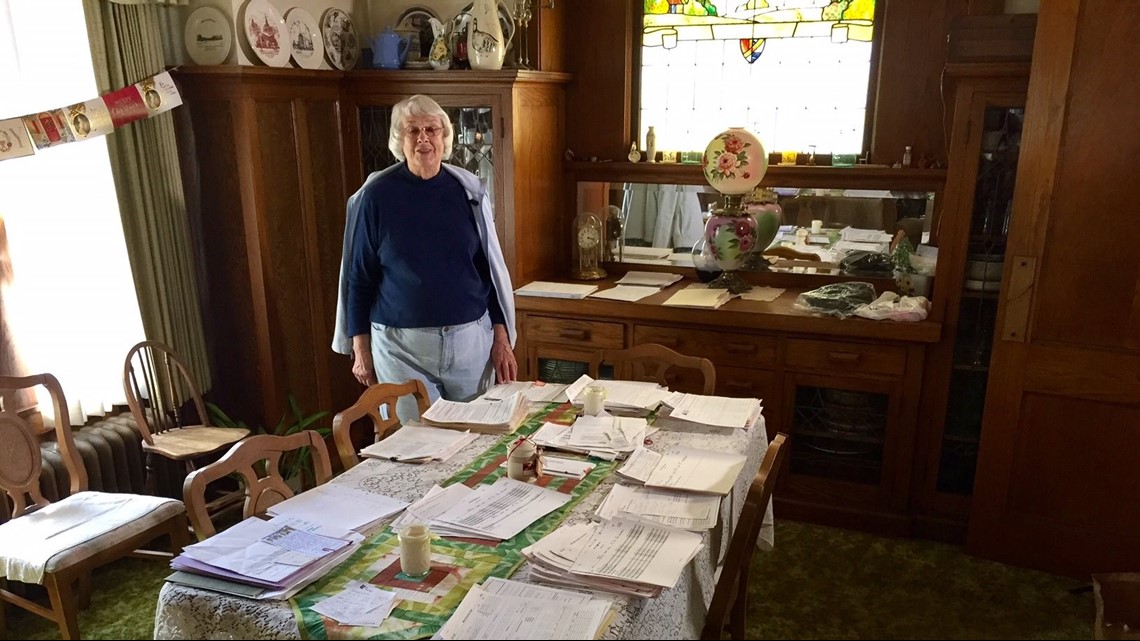 Audrey Benjamin surrenders the table each year after Christmas to hold the tax returns her husband does free at the Inver Grove Heights community center on his day off from his full-time volunteer gig at Prepare + Prosper.
Other tax returns appear from people who simply stop by the couple's home.
"Ever meet anybody like that before?" laughs Audrey Benjamin.
Andrew did finally agree to at least spend summers four hours away at the Benjamins' lake cabin - kind of.
"He comes back once a week and does taxes," Audrey Benjamin reveals.
Oh, and that time two years ago Andrew had lung cancer?
"No, I never stopped," Andrew Benjamin says. "Except for the 19 days I was in the hospital."
The cancer, Benjamin survived, but those 19 days without taxes nearly killed him.
"Right during the middle of tax season, I was really mad," he says. "I kept thinking about all the people I was not able to help with their taxes."

If you're wondering where on earth a man finds such drive, you might need to look a little higher. To hear Benjamin talk, it is no coincidence that tax time and Easter arrive at the same time of year.
"It's part of what Jesus told us to do, is to help others who are less fortunate than we are," he says.
Taped to the walls of Prepare + Prosper's St. Paul office are small slips of paper filled out by the organization's clients – each containing a financial goal they are saving for.
Among the "extravagances" listed on the wall: new shoes, hearing aids and grad school.
Benjamin becomes emotional talking about it.
"I did a return for a single mom, she made $25,000 and yet this woman bought a house last year," says Benjamin, his voice cracking.
Opitz has heard that empathy in Benjamin's voice before.
"The purity of his love for taxes and for math and for volunteering and being of service, you don't come across that in everybody, every day," she says.
The man in love with numbers has dedicated his life to not treating people like one.