FRIDLEY, Minn. — This story originally aired on July 6th, 2015.
Sometimes the headaches are so bad Matt Birr can barely leave the house.
It's one of the things a man must live with after he's been shot in the head.
A man does not, however, have to surrender.
Birr puts on his banana costume, mounts his Segway and gets to work entertaining another river of drivers on their way home from the office.
"This could be one of the reasons that I'm still alive," he says.
To hear his story is to wonder how Matt Birr and "alive" can even be written in the same sentence.
Birr was just 10 weeks into his first deployment to Afghanistan when a group insurgents rained bullets down from a mountain on his army camp.
Birr was off duty at the time, in a recreation center, messaging with his mother on Facebook. A bullet came through the roof, entered the back of his skull and exited near his right eye.
It was August 2009. Birr - just 19 years old at the time - would spend months in military hospitals recovering.
"I have a seizure disorder, some memory loss issues and headaches that just won't go away sometimes," Birr says. He's also lost his vision on the left side in both eyes. A ceramic plate has replaced part of his skull.
Working a regular job is no longer possible, but Birr has given himself a task all his own.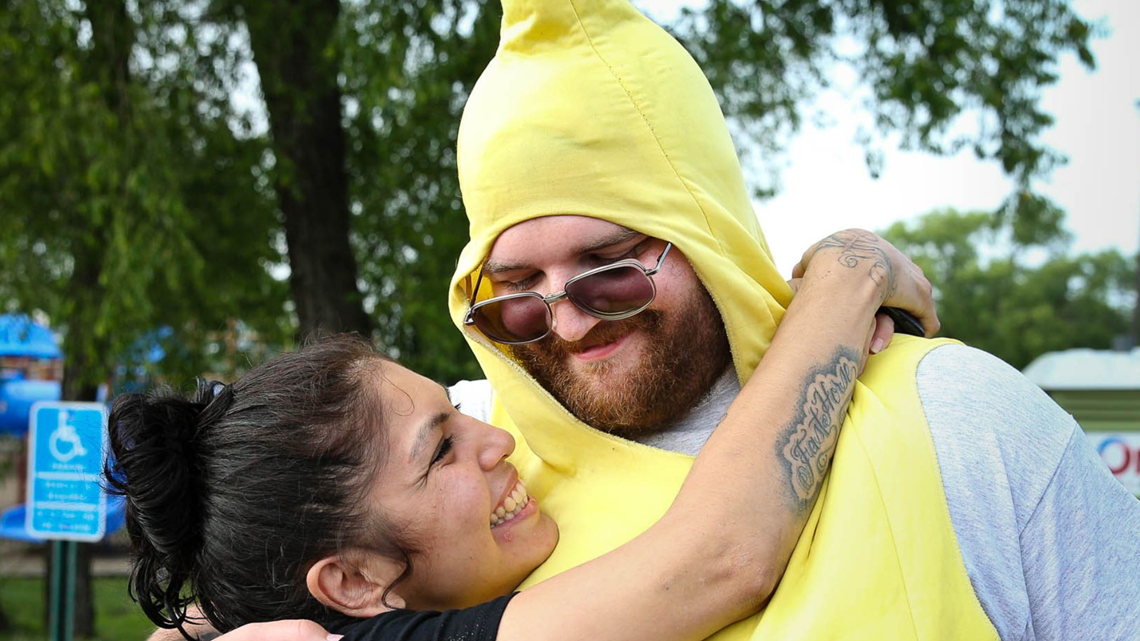 "If I'm not able to get a job or work, might as well get people to laugh that are coming home from a bad day at work," he says, "so I don't feel worthless."
Birr started his roadside entertainment in the banana suit nearly three years ago. Now he comes out on various days as a Coke bottle, Gumby, Spiderman or in one of two dozen other costumes.
"Did I get a smile on your face?" he asks. "Well, then my job's done."
The Segway was donated by an organization called Segs4Vets. Since Birr can't drive a car anymore, the gift has given him back his mobility.
Birr has put more than 3,000 miles on the Segway, most of those in costume.
Frieda Birr says the bullet took much from her son, but not his sense of humor. "No, it just made it worse," she smiles.
"This is his job," she continues. "This is what he does – goes around and tries to make people happy."
Happiness is a two-way street – and Birr enjoys his daily rides as much as his audience does.
"One of his best friends committed suicide last year and that was very hard on him," explains his mom.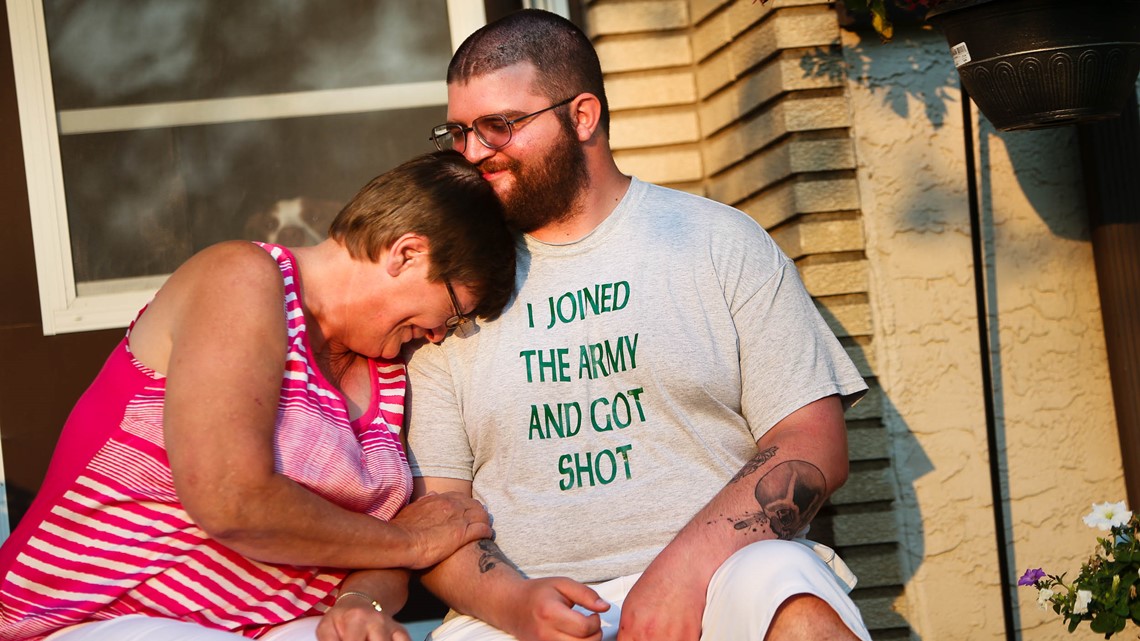 Matt has battled post-war demons too, but says his costumedrides and the interactions they help foster help him push back negative thoughts.
"Seeing people looking at me, smiling, waving at me, asking me why I do these things... that for the most part reassures me, hey, there's something more I need to do here."
Birr spins on his Segway as he waits for a light to turn green. A man on a bicycle across the intersection smiles and waves. Birr smiles back.
The light turns green – and both men go on with their lives.