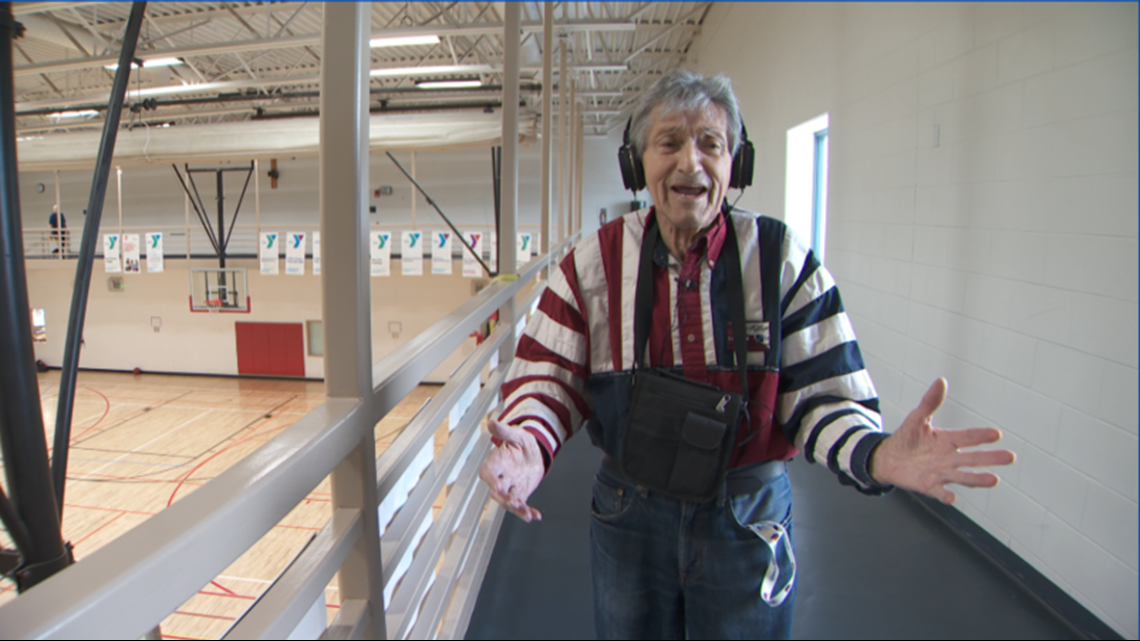 The Village People aren't the only ones who've noticed that YMCAs have a rhythm.
Doug Kafka has found the beat too, belting out Sinatra tunes to a drumbeat of racquetballs and feet on treadmills.
"I've always loved to sing from the time I was young," 87-year-old Kafka says. "If I couldn't have music, I'd go buggy."
Kafka's love of singing is no secret among the hundreds of people who visit the Hudson YMCA each day.
"He walks in our lobby, he's singing to the front desk staff," Chris Kost, the Hudson Y's executive director says. "He sings to people in the lobby, he sings to people in the elevator."
On a recent weekday, Kafka sang as he walked two miles on the indoor track – taking a break to sing to Shirley Mercado as she ran on a treadmill.
"I like being serenaded on the treadmill," Mercado said after applauding Kafka's performance.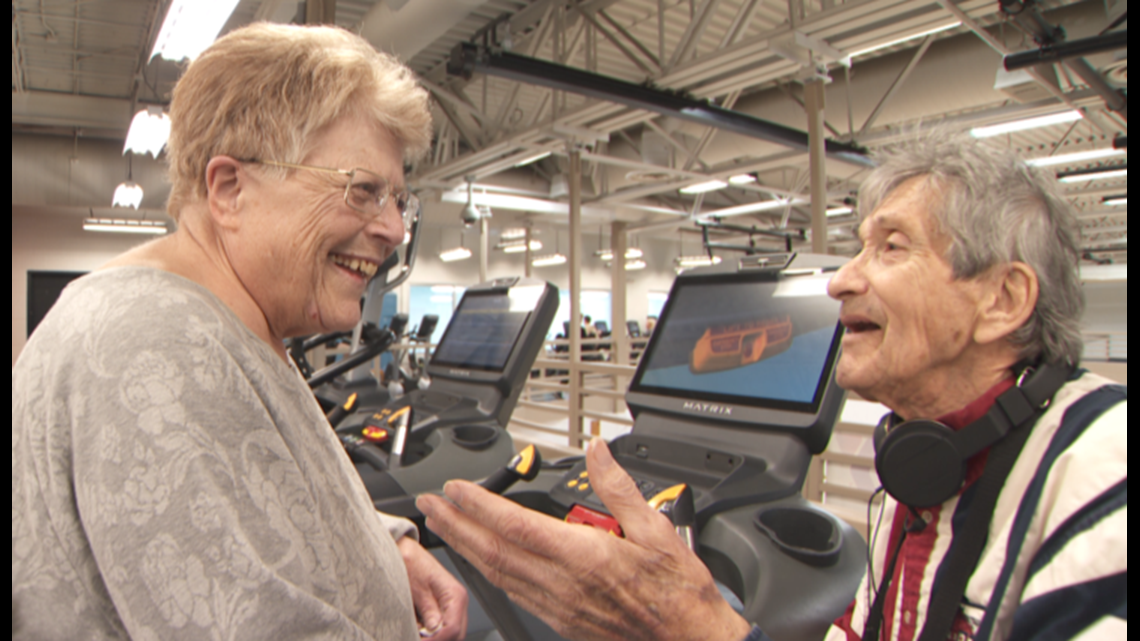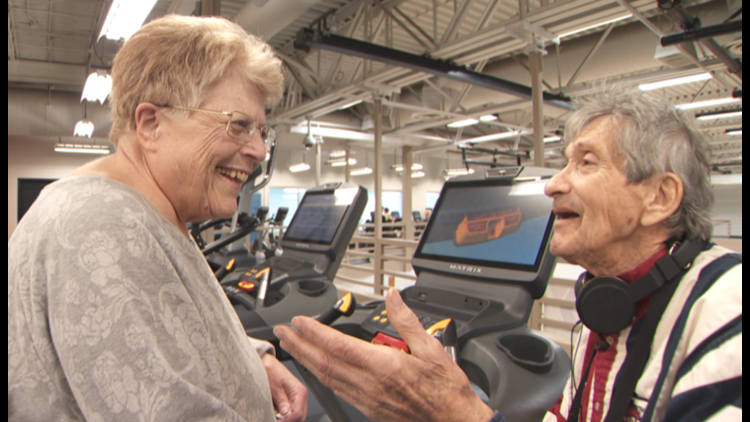 The retired steelworker will sing Sinatra, Dean Martin or Paul Simon to anyone who will listen. But there's no audience like the woman he loved serenading most.
"I lost Franny in 2013. Fifty-seven years we were together," Kafka says, now alone at his kitchen table. "She was a sweetheart. Yep, she was my honey."
Kafka starts each day by gazing at an urn and crucifix on his nightstand.
"I say, 'Good morning Franny, good morning God,'" Kafka says. His voice cracks as he pats his chest. "They're in my heart," Kafka says.

Then, he heads out his front door and sings.
Cheri Rosenberger first heard the crooner's voice in the pharmacy at Hudson's Target store.
"And then they called me up to the counter. A couple minutes later, I turned around and he was gone," Rosenberger says. "I went up and down the aisles looking for him."
Rosenberger sought the identity of the man she'd heard at Target by posting in a community Facebook page.
"And my Facebook just blew up. Everyone knows him," Rosenberger says. "Goodwill, Fleet Farm, Walmart, ALDI – he's everywhere, singing."
For Rosenberger, Kafka brought back memories of another crooner.
"He just reminds me of my dad," she says, wiping away a tear.
Rosenberger's father died 2016. "I miss him so much," she says. "And he loved to sing."
Rosenberger's dad would have appreciated the reunion that happened at the edge of YMCA track, as Kafka rounded the bend to see the woman who'd been searching for him.
"Hi Doug," she said. "I've been looking all over for you."
Then, the crooner did what crooners do. He grabbed Rosenberger by the hand and sang.
"You sigh, a song begins, you speak, and I hear violins. It's magic," Kafke sang.
He hadn't reached the second stanza, when tears welled in Rosenberger's eyes.
"Oh my gosh," she said. "That was my dad's favorite song. That's Doris Day."
The two new friends gave each other a hug, then walked the track as Kafka continued singing to Rosenberger.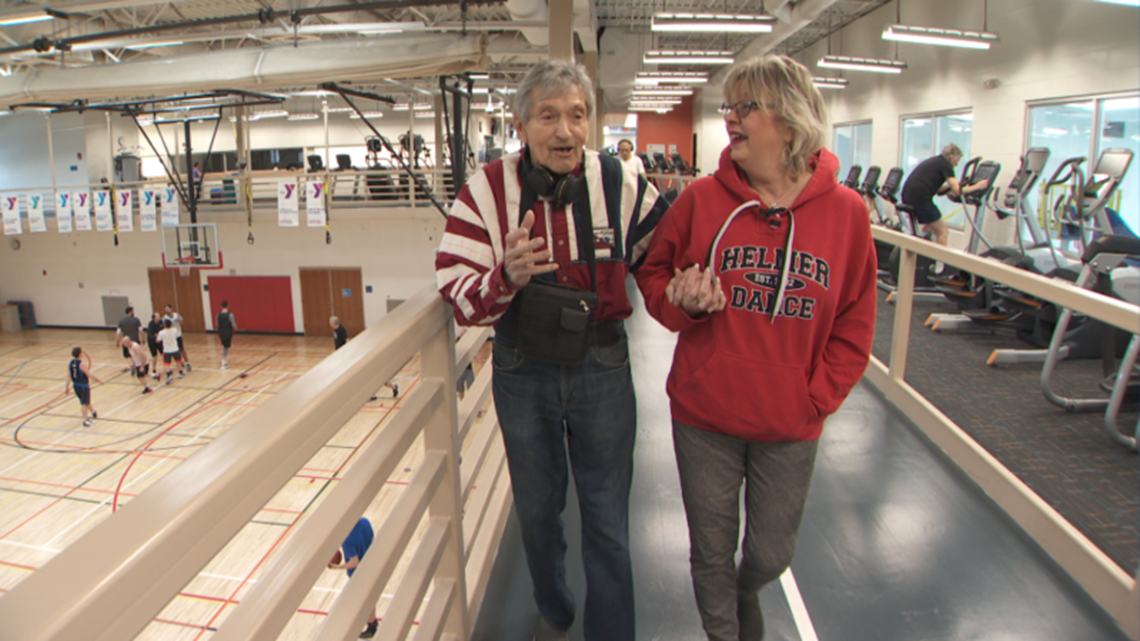 "I may have to join the Y," Rosenberger gushed.
Why people are granted unexpected connections is something one can only surmise. Perhaps better, to just appreciate the syncopated rhythm of life.


PHOTOS: YMCA crooner touches hearts and high notes