SAINT PAUL, Minn. — A few times each week, Crystal Deputy Police Chief Brian Hubbard says his officers come into contact with stolen cars, usually involving juvenile drivers.
Sometimes, they're not old enough to even have their driver's licenses.
That was the case Thursday morning, when Crystal police arrested a 14-year-old driver and 12-year-old passenger for stealing a Kia. According to police, the 14-year-old has been arrested three times in the last month and a half for stealing cars. He remains in juvenile detention. Meanwhile, police said they released the younger passenger to his mother, only to learn a short time later that he ran away from home again.
"It's a prolific problem. Something's not working in the system," Hubbard said. "Obviously, incarcerating them forever and ever and ever is also not an answer, but we really don't have any middle steps and this is why we're finding ourselves in the cycle."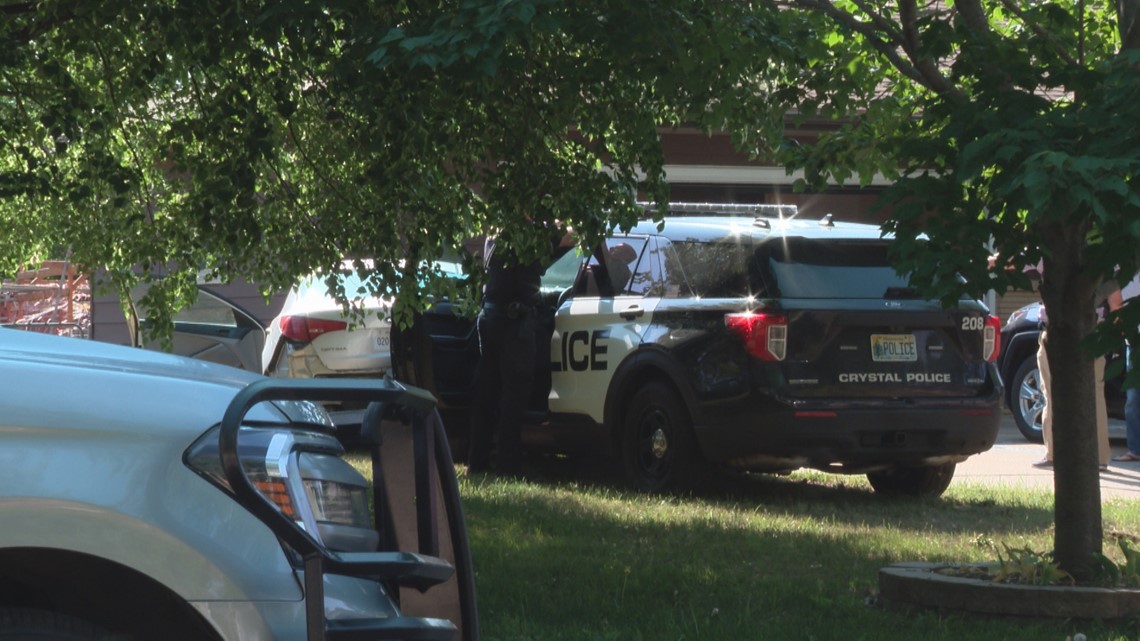 KARE 11 Investigates has reported extensively on failures in the juvenile justice system. Last year, after reviewing more than 200 juvenile cases dating back to 2020, a KARE 11 investigation found that three out of four kids charged with these serious crimes were repeat offenders.
On Thursday afternoon, the Minnesota Department of Public Safety and Department of Corrections hosted a meeting at Metro State University in St. Paul to discuss this very problem. The state brought together a cross-section of top Twin Cities law enforcement officials, prosecutors, and social services workers to figure out how to tackle gaps in the juvenile justice system. High-profile attendees included Hennepin County Attorney Mary Moriarty, Minneapolis Police Chief Brian O'Hara, and Ramsey County Sheriff Bob Fletcher, although the meeting was not open to the public.
Just this week, Fletcher said his deputies arrested two 12-year-olds for stealing a Hyundai in St. Paul.
"It's troubling to watch what happened. Ten years ago, 15 and 16-year-olds were the primary. Now, we're dealing with 12-, 13-, 14-year-olds on a regular basis," Fletcher said in an interview after the meeting. "The juvenile justice system isn't really designed to deal with 12- and 13-year-old felons.... We've put off dealing with the problem until they have so much history that they're difficult to change."
According to Fletcher, there was lengthy discussion on Thursday about mental health, addiction, and counseling resources. However, he also said that "you're not going to get a child to change course until you detain them."
"I always tell people," Fletcher said, "we need to catch them before we can help them."
Minnesota Department of Public Safety Commissioner Bob Jacobson described Thursday's meeting as a significant step forward. For perhaps the first time, Jacobson said, law enforcement and prosecutors got a chance to sit down with the practitioners and social services employees who work directly with kids and families involved in juvenile crimes.
"We brought them together at one table to share ideas, share perspectives. I'm really heartened that people are willing to step up and share information," Jacobson said. "This is a team sport to be able to solve this problem."
That also includes community leaders like Tyrone Terrill, the president of the African American Leadership Council. For more than a year, he's been meeting with kids most at-risk of committing serious crimes like carjackings and auto thefts.
The goal is to intervene early and steer kids on a better path.
"No child comes out of their mother's womb with a pistol in their hand, saying, 'I want to be hungry, I want to steal a car.' There's normally a trigger somewhere along the way," Terrill told KARE 11 earlier this spring. "It takes a village to raise a child. We need the village to stand up. The village needs to be there for these young people."
WATCH MORE ON KARE 11+
Download the free KARE 11+ app for Roku, Fire TV, Apple TV and other smart TV platforms to watch more from KARE 11 anytime! The KARE 11+ app includes live streams of all of KARE 11's newscasts. You'll also find on-demand replays of newscasts; the latest from KARE 11 Investigates, Breaking the News and the Land of 10,000 Stories; exclusive programs like Verify and HeartThreads; and Minnesota sports talk from our partners at Locked On Minnesota.
Watch the latest local news from the Twin Cities and across Minnesota in our YouTube playlist: