MINNEAPOLIS — Prosecutors have charged a man for allegedly ramming his truck into the doors of a Minneapolis fire station on Thursday night.
Shawn Coates of Minneapolis was charged on Friday with two counts of fourth-degree assault, one count of threats of violence and one count of third-degree criminal property damage in the incident.
The incident happened shortly before 10 p.m. Thursday at fire Station 8 near 28th Street West and Blaisdell Avenue. Police officers were dispatched on reports of a vehicle ramming the building. Upon arrival, officers found a pickup inside the station nosed up against the fire doors and a man being detained by firefighters.
The criminal complaint said a woman was trying to get away from the driver of the truck, who was following her. She ran up to the fire station to get help and crews placed themselves between the woman and the suspect.
"I said, 'You need to get out of here now,'" Captain Colm Black recalls telling Coates. "I started walking her [into the station], I heard him accelerate, I turned around, and I saw him turn the wheel and he came right at me. I ran in the station."
When Black and other firefighters pulled the woman inside to protect her, police say the suspect drove into the station and crashed into one of the bi-fold doors. At that point, a firefighter used a sharp tool to puncture one of the truck's tires so the man could not escape.
But Coates didn't stop there. He got out of the vehicle and began approaching the crew.
"We all had irons and axes in our hands, and he still decided to get out of his car and come at us," said Captain Black. "He had his hand behind his back as he came at us. I said he might have a gun. So we all kind of fled back towards this way. We made sure that the woman was safe."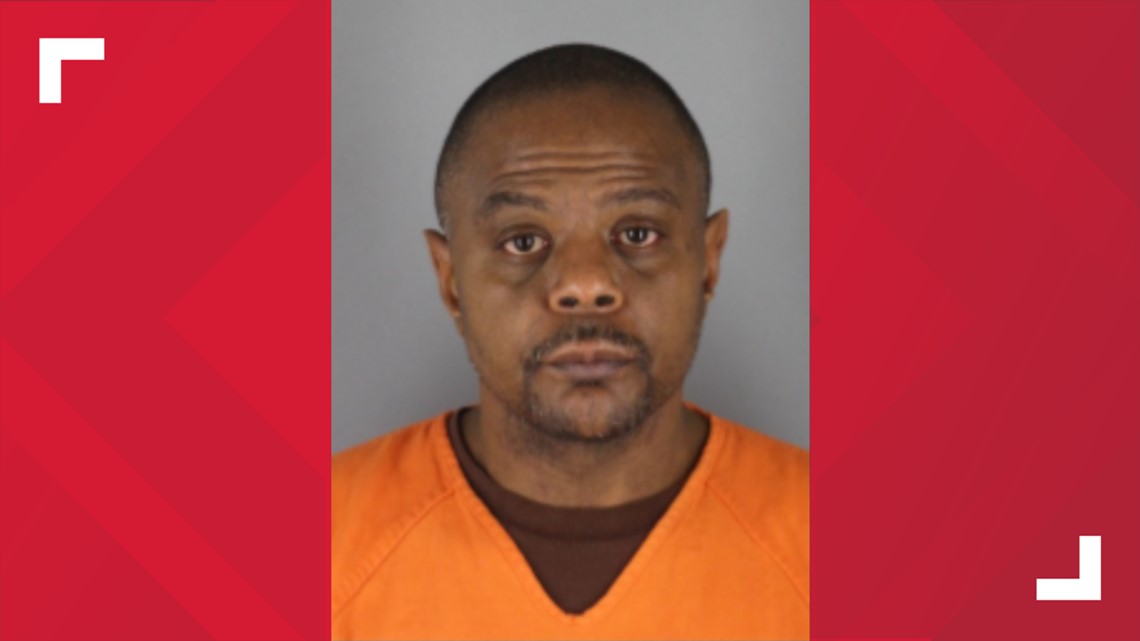 Soon, however, Captain Balil Atiq realized Coates had no gun.
"I said OK, now we can just rush him now," Capt. Atiq said. "So I go to him, he kind of swung awkwardly...Everybody grabbed a piece of him just to restrain him."
A total of six firefighters restrained Coates as they waited for police to arrive, which was only a couple minutes. The whole time, they said Coates was laughing and shouting expletives at them.
"Just bordered on disbelief that he would be that aggressive and brazen to come inside and attempt to fight every one of us," firefighter Nathan Witt said.
Thankfully, no one had injuries and everyone was safe.
The driver was arrested, taken to the Hennepin County Jail, where it took approximately six to seven deputies to hold and detain him, according to the complaint.
Capt. Atiq said he hopes everyone knows they can come to the fire station as a place of refuge.
"It doesn't matter what race you are, what your sexual standing is, if you need help, come and get help. Ask for help," he said.