GREENFIELD, Minn — The first several pages of "I Love You Still" read like most baby books. There's a page to fill out a child's family tree. Another page prompts parents to document when they found out they were expecting.
But then there's a page titled "Something's changed." On it, is this prompt: "When I first knew something was not as I expected I was [blank] weeks and [blank] days pregnant."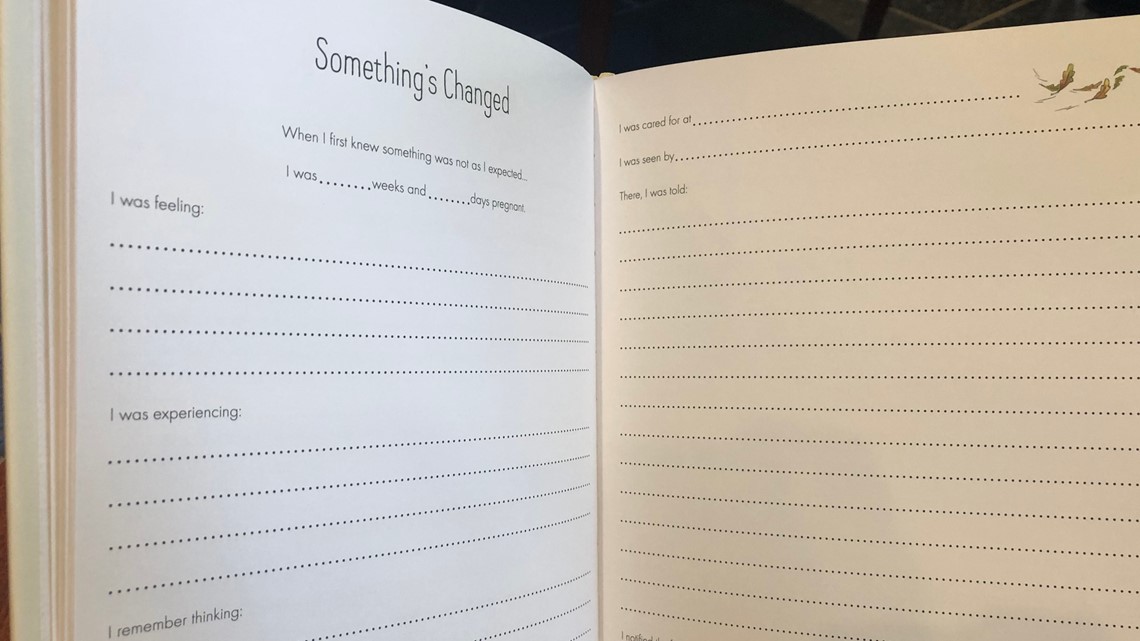 That's where Margaret Scofield's baby book differs from others. Scofield, who lives in Greenfield, Minnesota, was inspired to write "I Love You Still" after her friend, Ann Pearson, lost her daughter to miscarriage when she was ten weeks pregnant.
"They ended up [doing an] ultrasound and it came back [and we heard] those dreaded words of 'we didn't find a heartbeat,'" Pearson said.
Pearson, who has three other children, was planning on naming her unborn daughter, Riley.
When she told Scofield about the miscarriage, Scofield wanted to do something. So, she started searching for a baby book online.
"I kept searching and searching, and there was just not a book catered toward loss," Scofield said. "I was setting out to create ... the book that I was looking for, for my friend, that I couldn't find."

The memorial baby book is described as "specifically created for the events and emotions that follow miscarriage, stillbirth, or newborn loss." The prompts in the book are carefully crafted to help families who lose infants document the few memories they have, while helping parents navigate grief. The space for photos is intentionally limited.
"There are not always a lot of opportunities to get photos when a baby is lost expectantly," Scofield explained.
Pearson says her friend's book has helped her imagine the life Riley might have had.
"She would have been four. She would have been going into preschool this fall," she said. "This [book] slides in right next to my other kids' [baby books] and it looks really similar to their's. And then I know - I'm a mom of four."
Pearson said the book has also helped her heal.
"I can't even tell you how healing this has been, because it's just an outlet for me, to just have proof that she existed. You know, this is my proof," she said.