HAMPTON, Minn. — The Minnesota State Patrol is investigating after a trooper's car was hit at Highway 52 and County Road 46, according to the agency.
Video of the two-vehicle crash shows a white sedan slamming into the state trooper's car, which was parked in the highway median area.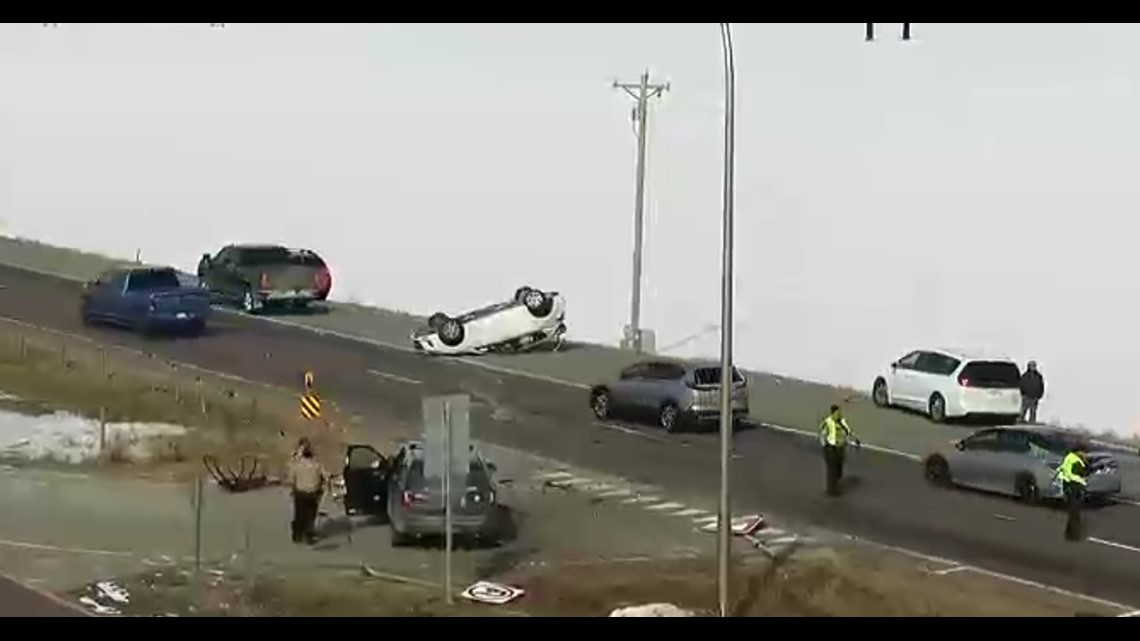 After the sedan makes impact with the trooper's vehicle, it flips over and ultimately lands on the far right shoulder of the highway.
The video then shows the trooper run from his vehicle toward the sedan and talk to the driver.
There were no injuries to the trooper while the other driver sustained "non-life threatening" injuries, according to the state patrol's Public Information Officer Lt. Gordon Shank.
WATCH MORE ON KARE 11+
Download the free KARE 11+ app for Roku, Fire TV, and other smart TV platforms to watch more from KARE 11 anytime! The KARE 11+ app includes live streams of all of KARE 11's newscasts. You'll also find on-demand replays of newscasts; the latest from KARE 11 Investigates, Breaking the News and the Land of 10,000 Stories; exclusive programs like Verify and HeartThreads; and Minnesota sports talk from our partners at Locked On Minnesota.