ROCHESTER, Minn. — Approximately 180 tenants evacuated a condominium in Rochester on Friday due to structural concerns with the building.
Streets in the area were closed for much of Saturday. Second Street reopened on Saturday night, but officials said the northbound lanes of 5th Avenue Southwest from 2nd Southwest to 3rd Street Southwest will stay closed until all the construction materials can be cleared from the area, which is anticipated to be the afternoon of June 5.
Images shared with KARE 11 on Saturday show residents leaving the building and packing their vehicles with bags and suitcases.
The condominium is located at 207 5th Avenue SW and is 15 stories with over 90 units.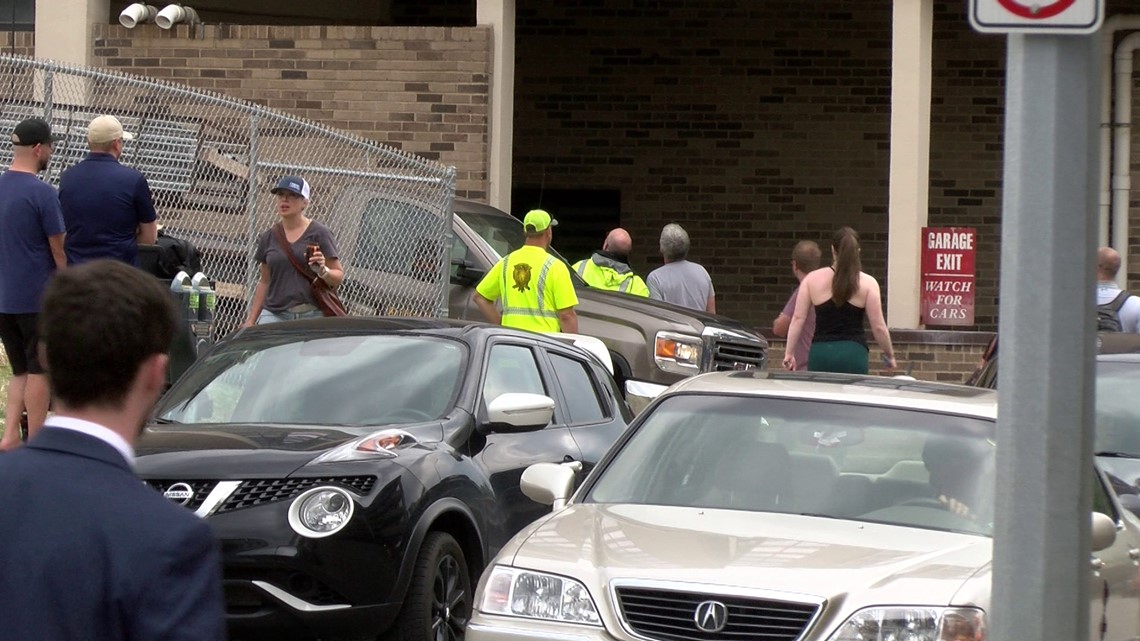 During a press conference on Saturday night, city officials said a full evacuation of the building was expected to be completed around 7:30 p.m., and the Rochester Fire and Police departments would conduct door-to-door checks.
Property management and private crews will begin working on the building once it's been verified everyone has evacuated.
Some residents chose the wrong day to move in.
"I have just taken a load of stuff up when actually a neighbor knocked on my door to let me know," said Zoey Mann. "He was really concerned and we were all just really confused. I'm moving my stuff back out and heading back to my other apartment for now."
The City of Rochester says property management is working with all residents to find temporary housing and the Rochester Emergency Management team is on standby to assist with temporary shelter through Red Cross if needed.
The Red Cross said Saturday morning that no one had to use the overnight shelter.
"There will only be construction contractors shoring up the building to make it safe," said Rochester Fire Chief Eric Kerska. "Once they shore it up then, the building will be safe."
Trinity Lutheran Church, a neighboring building, also was evacuated. It was within the 150-foot border officials set up around the condos.
On Saturday night the City of Rochester said shoring operations were completed and conditions are stable. There's no word on when residents can return home.
WATCH MORE ON KARE 11+
Download the free KARE 11+ app for Roku, Fire TV, Apple TV and other smart TV platforms to watch more from KARE 11 anytime! The KARE 11+ app includes live streams of all of KARE 11's newscasts. You'll also find on-demand replays of newscasts; the latest from KARE 11 Investigates, Breaking the News and the Land of 10,000 Stories; exclusive programs like Verify and HeartThreads; and Minnesota sports talk from our partners at Locked On Minnesota.
Watch the latest local news from the Twin Cities and across Minnesota in our YouTube playlist: