NORTHFIELD, Minn. — Editor's note: The vide above first aired on KARE 11 on March 27, 2023.
The National Weather Service Twin Cities has issued a Flood Warning for the Cannon River at Northfield, as melting snow and early spring precipitation continue to play a role in rising river levels.
The flood warning, which went into effect Tuesday morning, remains until Friday afternoon.
As of 10:30 a.m. on Tuesday, March 4, the latest observed level on the Cannon River at Northfield was 896.6 feet. Minor flood stage is 897 feet.
The NWS forecasts the river will reach 898 feet on Thursday, April 6 and expects levels to slowly drop to below minor flood stage by April 11.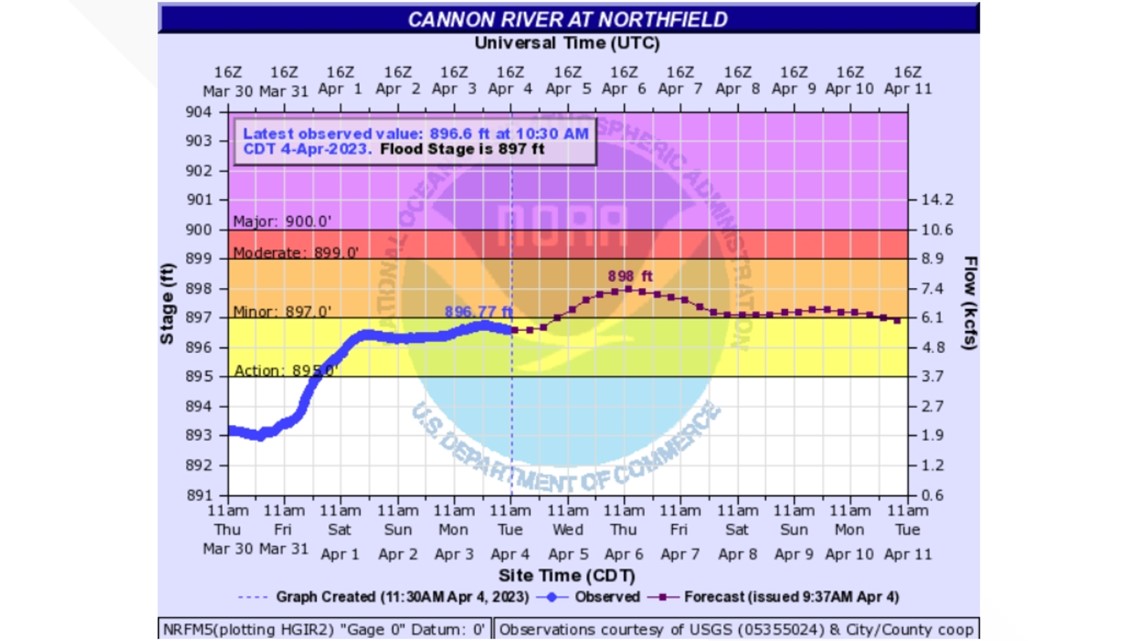 When river levels reach 897.5 feet, soccer fields at nearby Carleton College will begin to flood, along with Babcock Park, the NWS said in its warning.
About three miles south of Northfield in Dundas, Rory Rice shared a photo of the Cannon River flooding his backyard. Water levels reached the bottom of a tire swing hanging from a nearby tree.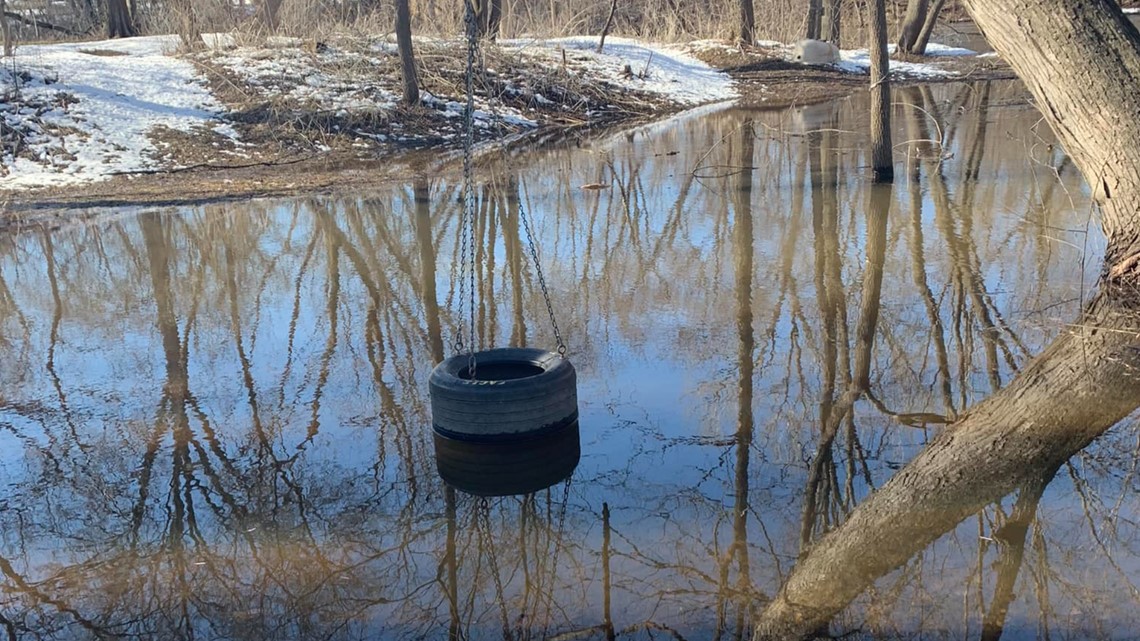 But the Cannon River isn't the only one at risk for flooding this spring.
The latest long-range outlook from the National Weather Service said the threat of major flooding remains high along portions of the St. Croix and Mississippi Rivers in the Twin Cities metro.
"Most locations on the Mississippi from St. Cloud downstream are likely to reach moderate flood stage, with sites from St. Paul to Red Wing more likely to reach Major Flood Stage," NWS forecasters said.
Watch the latest deep-dives and explainers on weather and science in our YouTube playlist:
WATCH MORE ON KARE 11+
Download the free KARE 11+ app for Roku, Fire TV, and other smart TV platforms to watch more from KARE 11 anytime! The KARE 11+ app includes live streams of all of KARE 11's newscasts. You'll also find on-demand replays of newscasts; the latest from KARE 11 Investigates, Breaking the News and the Land of 10,000 Stories; exclusive programs like Verify and HeartThreads; and Minnesota sports talk from our partners at Locked On Minnesota.