ST. LOUIS PARK, Minn. — When you look good, you feel good.
Kids across the metro are getting ready for school with free haircuts from professional barbers and hair stylists.
They set up in Ainsworth Park Thursday. So did a DJ. And a catering company. And more volunteers, who handed out free backpacks stuffed with both school supplies and personal care items such as underwear and socks.
"Everything kept flooding in and pretty soon the police department was full of backpacks and school supplies and it was really awesome," Officer Chaunté Ford said. "We're super blessed."
Its founder, Imani Jackson, believes kids need to feel prepared for school in order to succeed in school.
But because not every family is able to provide the essentials, many students walk into the new year without the confidence they deserve.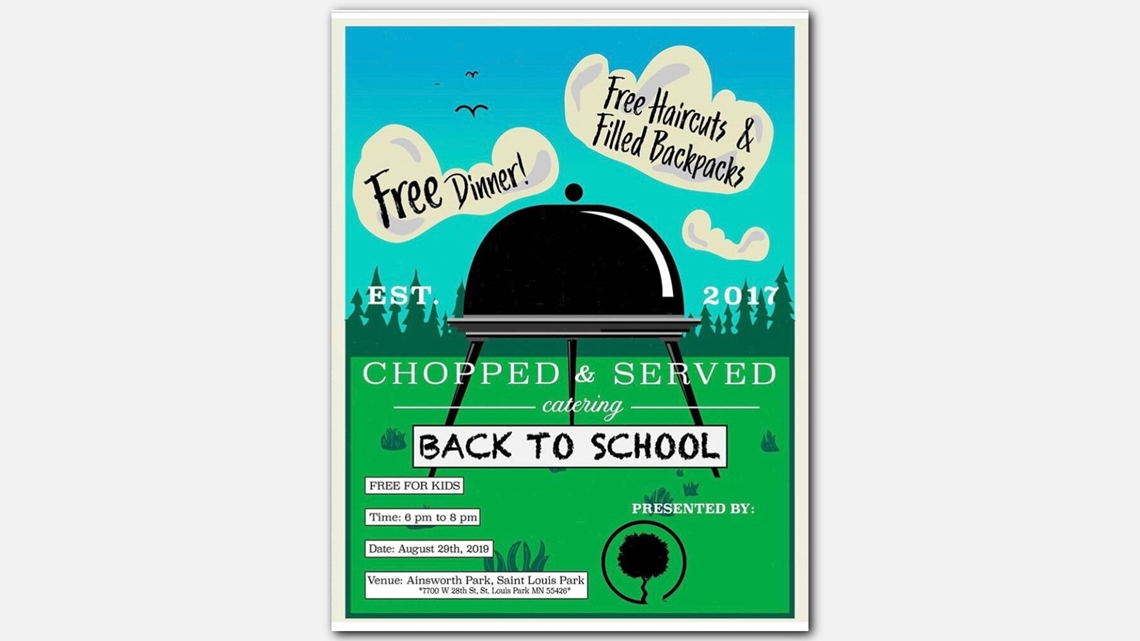 "They don't know where they're going to sleep at night," Jackson said. "They might not have the same resources other kids will have. They'll get ridiculed. They'll get laughed at because they weren't fully prepared. They didn't have the resources to get prepared. So hopefully our outcome and our turnout will get those kids motivated. Give them hope. Let them understand that they're not alone. We're here to help. We believe in them."