BURNSVILLE, Minn. — A new generation is following in the footsteps of their ancestors.
"I know these days, sometimes having their cultural identity, they question it, but with this community, you feel like it's something to be proud of," said Therese Peterson, co-chair of CSFA's dance troupe.
There are four suites of dance that the performers focus on.
"You have our historical with the Maria Clara, which is the Spanish occupation," explained Peterson. She also mentioned the Kadal Taho, the Estudiantina and the well-known Tinikling dances.
"The Tinikling is actually the rice farmers trying to catch the pests, the Tinikling birds," said Peterson.
Each performance helps the dancers and the audience build a connection to this community.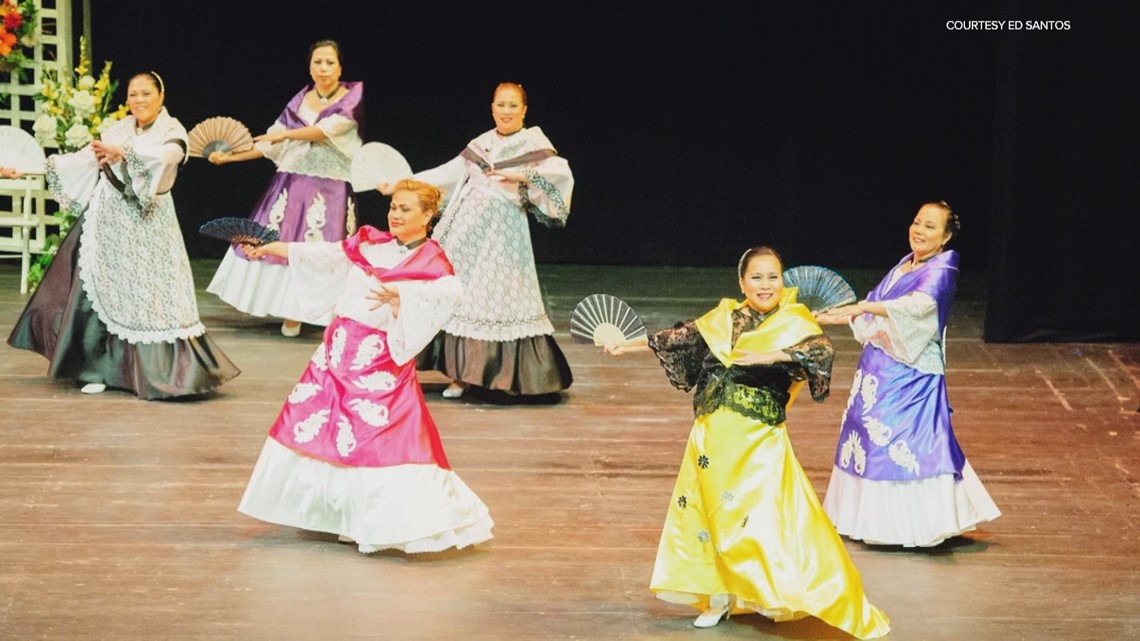 "It's important to kind of really know who you are," said Peterson. "Just kind of knowing more about a country that maybe your parents came from."
Peterson's parents started the Cultural Society of Filipino Americans Minnesota to bond with folks from the Philippines. The nonprofit also turned into a way to spread Filipino traditions and keep them flourishing.
"We have a Philippine children's camp that we also hold. That also kind of teaches them about the food that they eat, the language; That's definitely one thing that gets lost a lot is the language, especially here when kids are trying to blend in," explained Peterson.
The dance troupe performs at events across the state including international fairs and summer gatherings like Philippine Day, the largest Filipino-American community gathering in Minnesota. It's happening on July 23rd at Ojibway Park in Woodbury.