MILLE LACS, Minn. — Another Minnesota angler will have his prize entered into the record books after a massive catch on Mille Lacs Lake.
The man behind the catch, Brad Lila, said reeling in the record fish was no easy feat.
"Immediately, I knew it was a very large fish because it peeled out drag and there was no stopping it. After about 10 minutes of fighting the fish, I knew that it might take more than me to land it," Lila told the DNR.
So he waved over to some nearby anglers, who helped Lila for about 30 minutes before they pulled the fish through the ice. After taking some official measurements (and of course a celebratory photo) Lila released the walloping pike back into the water.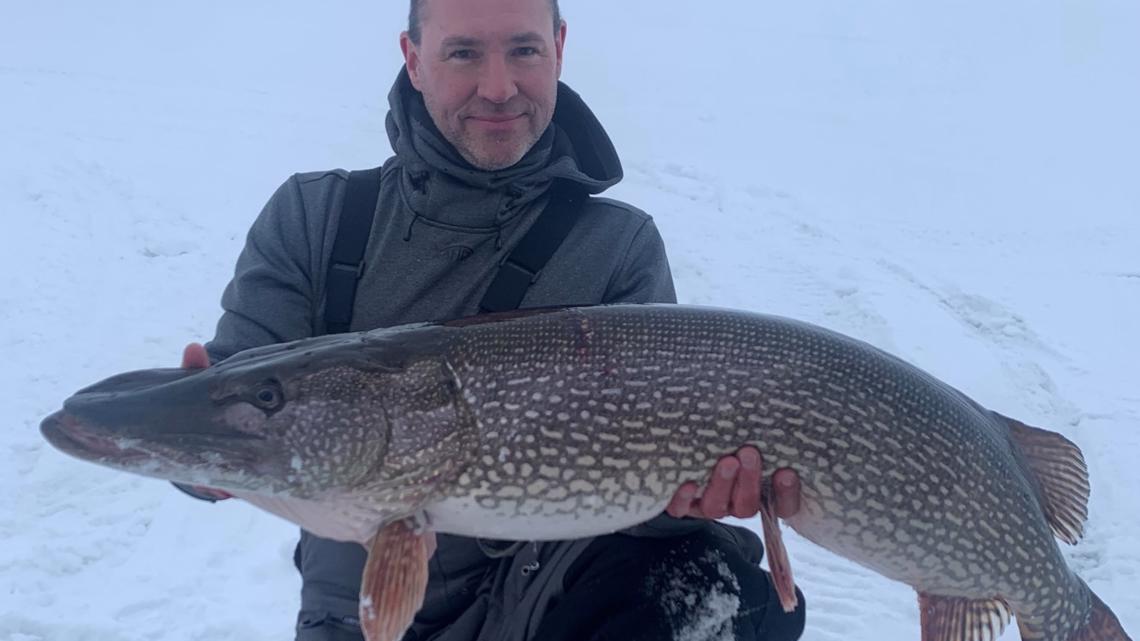 The DNR said the fish was likely a female that was carrying eggs before spawning.
"It was so satisfying seeing her swim away," Lila said. "I am so very appreciative of the state of Minnesota for supporting a catch and release (record fish) program. It's great to know that she's out there passing along those incredible genes and that someone else may have a chance of landing her someday."
Lila's catch tied a record set in June 2021 by Brecken Kobylecky, of Geneva, Illinois, on Basswood Lake.
Minnesota's catch-and-release program is in place for four species: muskellunge, northern pike, lake sturgeon and flathead catfish, and encourages anglers to release large catches in the hopes of supporting a stronger fish population.
WATCH MORE ON KARE 11+
Download the free KARE 11+ app for Roku, Fire TV, and other smart TV platforms to watch more from KARE 11 anytime! The KARE 11+ app includes live streams of all of KARE 11's newscasts. You'll also find on-demand replays of newscasts; the latest from KARE 11 Investigates, Breaking the News and the Land of 10,000 Stories; exclusive programs like Verify and HeartThreads; and Minnesota sports talk from our partners at Locked On Minnesota.