According to the search warrant, which was issued Thursday morning, while attempting to evacuate the apartment building, "officers started taking fire," prompting them to exit the building. At that point, Minneapolis police requested assistance from the Minneapolis SWAT Team, the warrant reads.
When the SWAT Team arrived, two snipers set up on the roof of a nearby apartment building, according to court documents. "At some point during the standoff, the two snipers shot the male subject," the search warrant reads. The man, later identified as Sundberg, was transported the HCMC where he later died. Minneapolis city officials identified the two officers as Aaron Pearson and Zachary Seraphine.
Minneapolis police spokesman officer Garrett Parten said the fatal shots were fired around 4:30 a.m. following six hours of negotiating with the man, who had barricaded himself inside an apartment on the 900 block of 21st and East Franklin Avenues in the Seward neighborhood.
The situation began around 9:30 p.m. on Wednesday, July 13, when officers were dispatched to the apartment complex on reports of shots fired inside a building. A mother with two young children called 911 and told dispatchers someone was firing shots through their apartment.
According to the Minnesota Bureau of Criminal Apprehension (BCA), who have been called in to investigate, a firearm was recovered at the scene.
The family of Sundberg has hired prominent civil rights attorneys Ben Crump and Jeff Storms. Crump and Storms have previously worked cases involving police shootings in Minnesota, including representing the families of George Floyd, Daunte Wright and Amir Locke.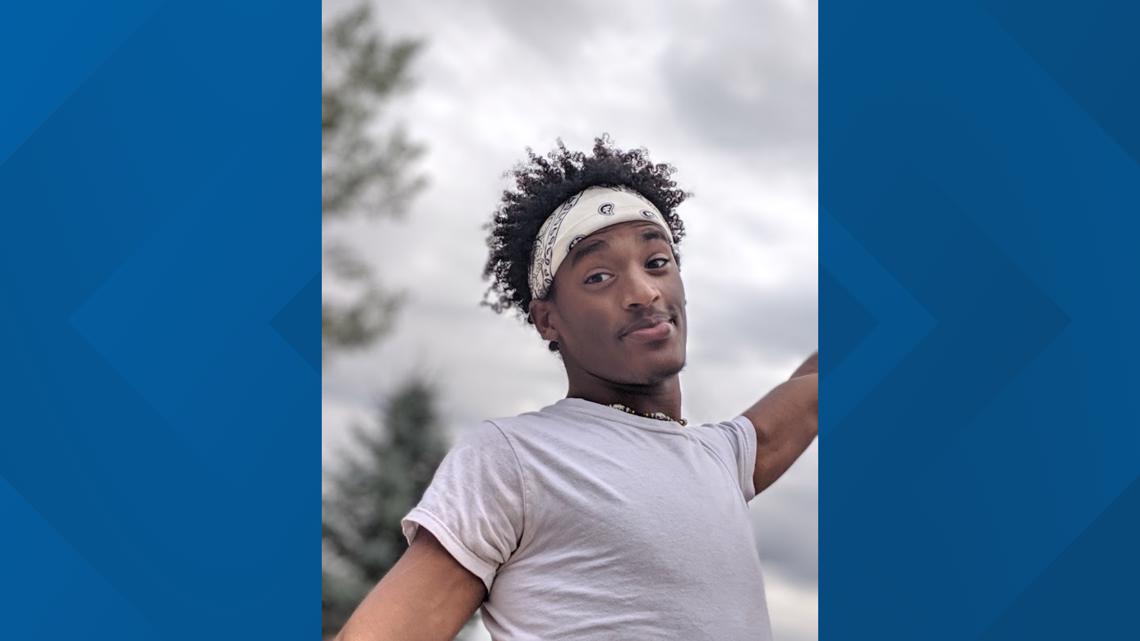 In an email from Crump and Storms, Sundberg's parents Mark and Cindy released the following statement:
First and foremost, we want the world to know that Tekle was deeply loved and that his family and friends are beyond shocked and grieving from these horrific events. Tekle was a son, brother, grandson, uncle, nephew, and friend. He was smart, loving, funny, and kind. He had many artistic talents, including photography and painting. Tekle was a deep, soulful, critical thinker who drew strength and energy from being outside and gazing across the river. He never missed a good sunset. From the time he fixed a stapler for his preschool teacher, we knew Tekle to be capable of fixing anything – furniture, snowblowers, and his grandfather's riding lawn mower. He had the strength and courage to challenge bullies and stand up for the most vulnerable, but also had the innate sensitivity to be capable of loving everyone and everything from plants to his beloved cat, Cali.
"Like millions in America and worldwide, Tekle struggled with his mental health. While we have received very little information thus far, by all accounts, it sounds like our Tekle was suffering from a mental health crisis. We send our deepest sympathies to anyone in his building impacted by his crisis, and we thank the community members who have come forward in loving memory of Tekle."
Crump and Storms released a statement of their own, saying in part that Mark and Cindy Sundberg were "highly restricted in terms of their ability to interact with Tekle and were not allowed to do everything they could to save their son's life." The statement continues, "The narrative released by the City of Minneapolis is unclear as to what specifically precipitated the shooting, stating, 'After approximately 6 hours of attempted negotiations, an officer-involved shooting occurred...' No information has been provided as to why Tekle, who officers had isolated for hours, suddenly needed to be executed. We call on the Minneapolis Police Department to immediately provide the family with the video evidence and other information necessary to answer this question."
A vigil was held for Sundberg Thursday evening where dozens of people, including former teachers and at least one family member, were calling for more answers from law enforcement. Police body camera footage from the shooting has not been made public.