RED LAKE, Minn. — A Minnesota shelter has had an influx of dogs and puppies who survived similar conditions huddled down in the snow this winter.
Red Lake Rosie's Rescue staff say they have "no idea" how a dog and her six tiny puppies survived in a snowdrift before they were rescued.
That dog, Snowbelle, was found burrowed down with her puppies in the snow. A concerned family drove them to Red Lake Rosie's Rescue Shelter.
According to a post from the shelter, Snowbelle had stopped producing milk and the puppies were hungry. After a few days of food and shelter, Snowbelle was again able to feed her babies.
They were about 3 weeks old when they were found.
"We have no idea how Snowbelle and her puppies survived," the shelter said in a Facebook post on Friday.
Rosie's Rescue is trying to use the incident to shed light on how important shelter and food are for animals in the harsh winter.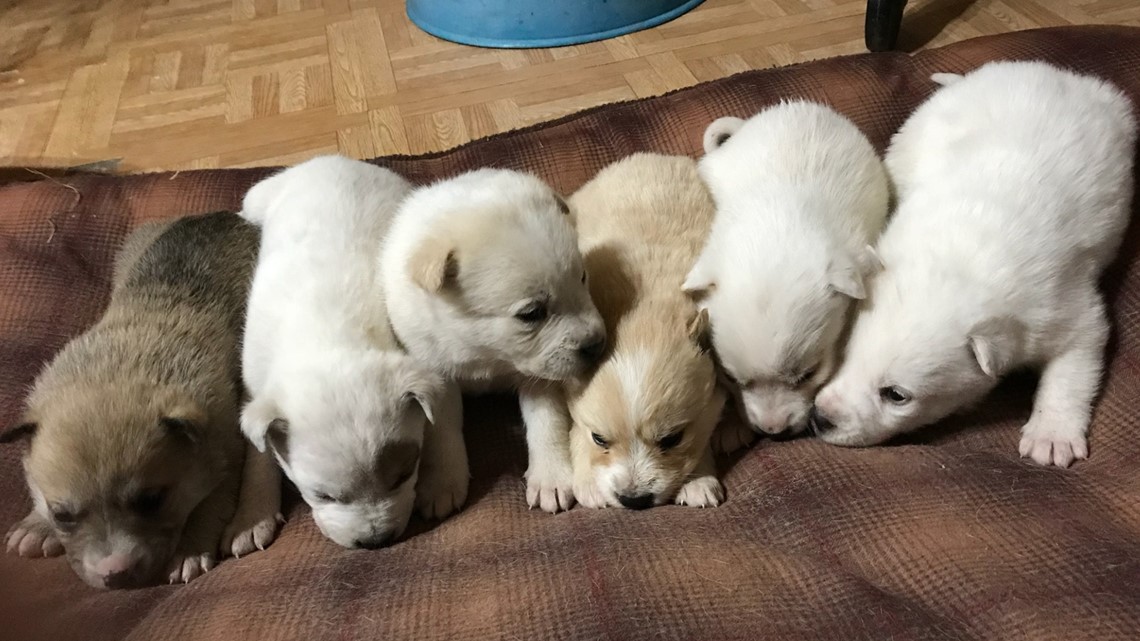 Kim Williams with Red Lake Rosie's Rescue said that in another incident, 14 puppies were rescued after rescuers found two mother dogs who had made a snow den together for their litters.
Seven of those puppies have been passed onto partner foster care organizations, and six have been adopted. One is left - Carlsbad - and he's looking for a good home. Anyone interested in adopting the 4-month-old puppy can email adoptrlrr@gmail.com.