RED WING, Minn. — Three children are fighting for their lives after being pulled from a burning apartment building in Cannon Falls Wednesday afternoon.
The call from Cannon Valley Apartments came to dispatchers just before 1:15 p.m, reporting a fire in one of the units with children trapped. Police Chief Jeff McCormick was the first to arrive on scene and found a woman bleeding out front, telling him her kids were inside the burning building.
McCormick used a fire extinguisher to break out a back window, and with help from an ambulance crew member, located two children in the living room. A firefighter went in and located the third youngster, and first responders immediately began lifesaving efforts.
"When we found 'em, and they weren't real responsive, your heart just drops," Chief McCormick told KARE 11's Deevon Rahming.
The kids were rushed to a hospital in Cannon Falls in critical condition, and then quickly airlifted for more specialized care. Their father shared an update on Thursday, saying that the children have been stabilized and placed in medically-induced comas while being treated for burns at a Twin Cities hospital.
Their mother, who suffered severe cuts trying to get into the burning apartment, was also hospitalized.
"They're all my great-grandbabies... that's all I can say," said a family member as she wept at the fire scene.
The Cannon Valley Apartments suffered extensive fire, smoke and water damage and were deemed uninhabitable by authorities. All residents received help with shelter, food and clothing from the American Red Cross.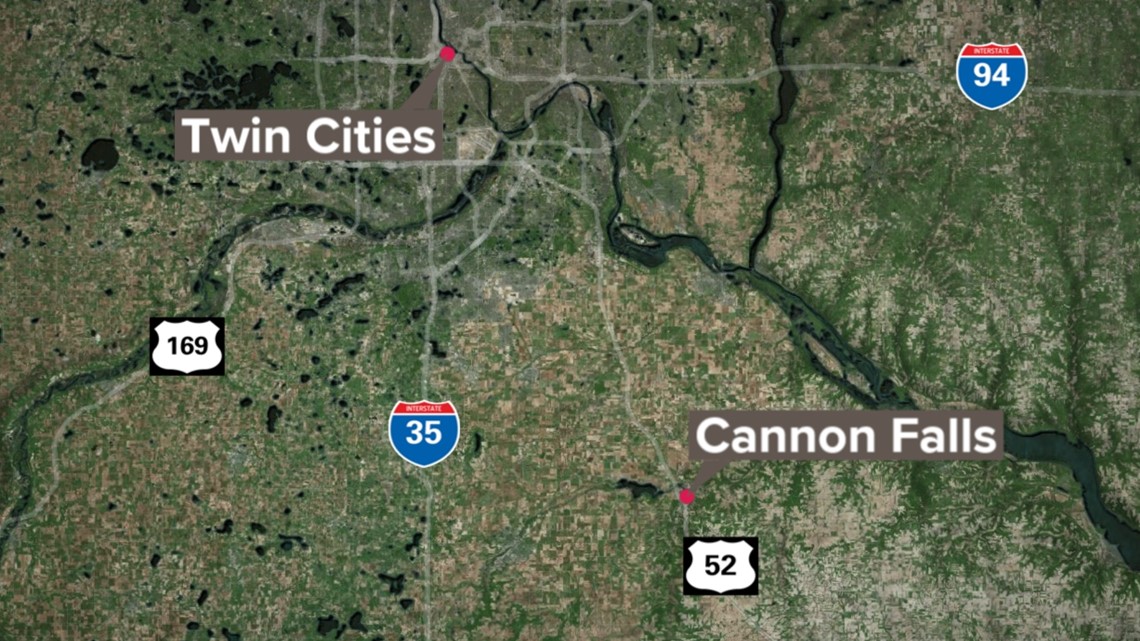 Investigators from the Cannon Falls Police Department and State Fire Marshal's Office are working to determine the cause of the fire.
WATCH MORE ON KARE 11+
Download the free KARE 11+ app for Roku, Fire TV, and other smart TV platforms to watch more from KARE 11 anytime! The KARE 11+ app includes live streams of all of KARE 11's newscasts. You'll also find on-demand replays of newscasts; the latest from KARE 11 Investigates, Breaking the News and the Land of 10,000 Stories; exclusive programs like Verify and HeartThreads; and Minnesota sports talk from our partners at Locked On Minnesota.


Watch the latest local news from the Twin Cities and across Minnesota in our YouTube playlist: