MINNEAPOLIS - When you have a love for food and Minnesota, why not combine both and find a new passion?
That's exactly what Angela and Katie Sterns have done through their company Share Local Love. They created the You Betcha! Box, a line of gift boxes with locally-made food and products.
They're encouraging people to buy local to help small businesses and snack on some great food.
"This isn't just selling a bunch of food," said Katie Sterns. "It's about telling stories and sharing the really cool people in Minnesota and their stories and the great products they're making,"
Right now, the company has about 100 products it uses to fill the boxes, so you don't really know what you're getting in each gift, and that's part of the fun.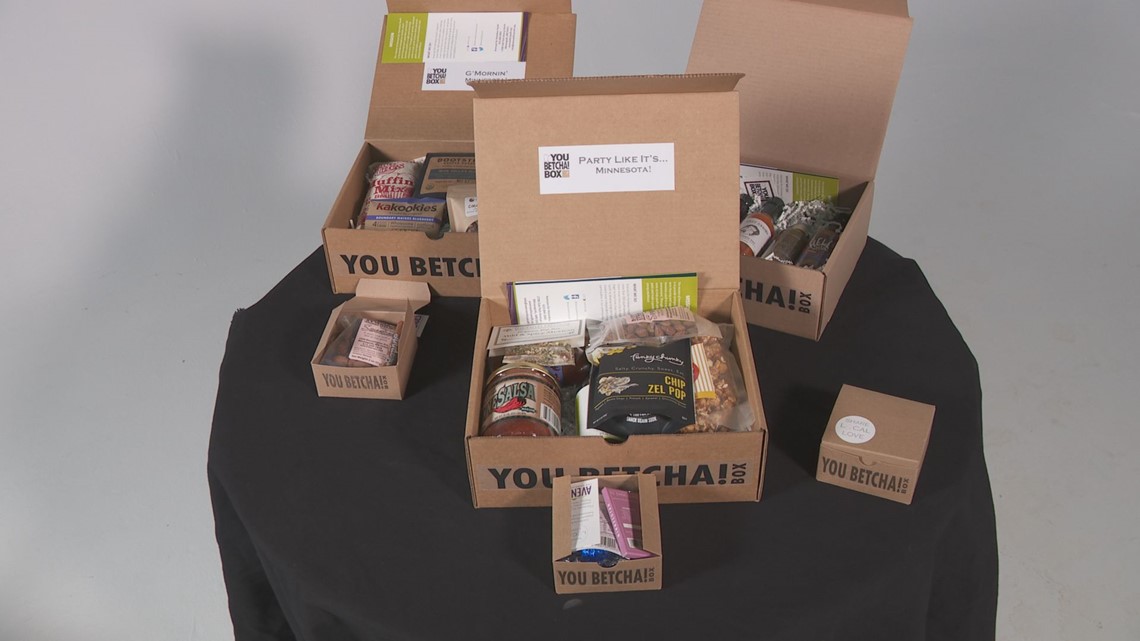 "It's not just groceries you're getting, it's really an experience you're getting," said Angela Sterns.
Inside, you'll find food and a description of the companies and products featured. You'll also find information about a non-profit that is featured. This season, it's Avenues for Homeless Youth.