MINNEAPOLIS — Thursday night's football game at South High School in Minneapolis was a new beginning for the season and for football at the school going forward.
"This is our first football game under permanent lights," said the school's athletic director, Amy Cardarelle.
Previously, if the team wanted to play at home after sunset, they had to rent lights. Cardarelle said that happened twice and, she says, it's far from the only problem they had with the athletic field.
"We had a track that was not usable," she said. "Literally, pieces of it were coming up."
Instead of turf, the field was grass, which had a tough time holding up.
"I mean, your first rainfall and you pretty much lost it all," said head football coach, Rodney Lossow.
Then, after years of pushing from parents, students, and supporters, came a new renovation.
The grass was replaced with turf. They got a new track. A 1961 graduate of Southwest High School, Harvey Feldman, paid for a press box and a sound system.
And then there are the lights. They're a game changer for a team which previously had to start home games right after school.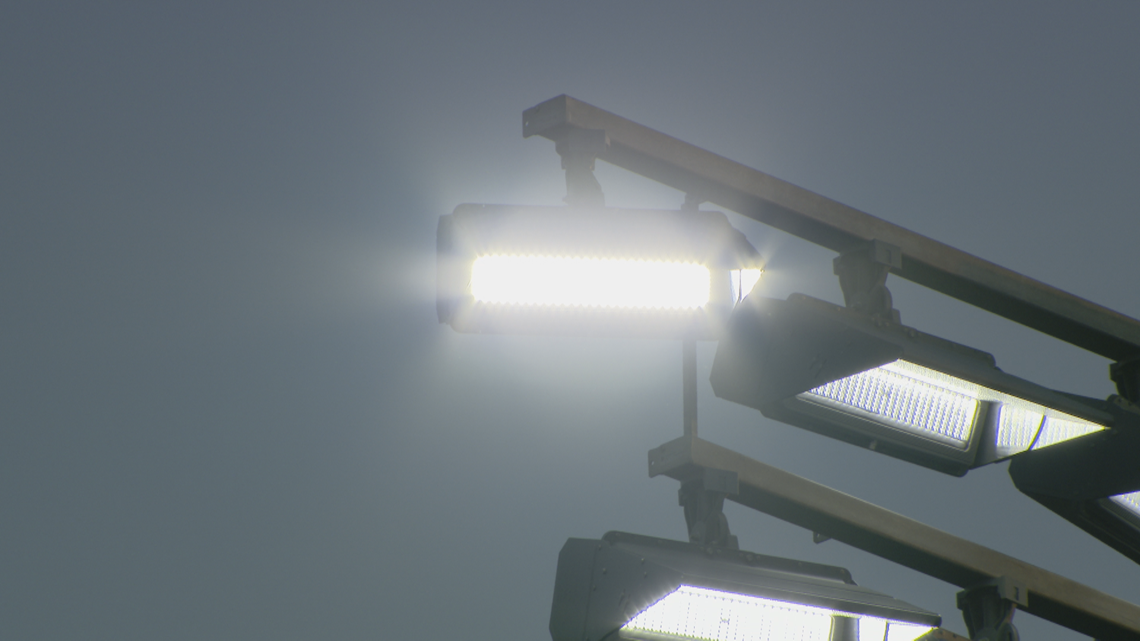 "3:30 [p.m.] starts would be the time [the games would start]. So kids would have to get out of school early, coaches would have to be released from their jobs early, if possible," said Lossow, "If you're an 8 to 5 parent, you're catching the tail end of a ball game."
It's an investment in the field, but also the kids who play here.
"It shows the kids that somebody cares," said Lossow.
"I mean, it's not Friday night lights for nothing. It's not Friday night sunset, you know?" said Cardarelle, "We want to play like everybody plays. Under the lights."