ST PAUL, Minn. — St. Paul Police Chief Todd Axtell's department is dealing with a record he wishes hadn't been broken.
"In my 30 years of serving in the St. Paul Police Department, I have not seen this level of gun-related homicides," Axtell said. "This has been an incredibly unusual year."
2019 has been a record-breaking year for gun-related homicides in St. Paul, according to numbers from the St. Paul Police Department.
Of the 27 homicides this year, police say 24 have involved guns. That's the highest number in the department's records.
Before this year, the highest number of gun-related homicides in St. Paul stood at 18, a number reached in 1992 and seen again in 1995.
Chief Axtell says more than half of this year's homicides are gang related.
"The difference is there are more guns in the hands of people who shouldn't have the guns and they're using the guns to settle disputes," Axtell said of why he thinks 2019 has been such a violent year. "Very, very few people [are] involved in this activity. Much less than a fraction of one percent of the people in this community are pulling triggers. So, we are laser focused on going after those who are going to commit these acts."
Axtell says the violence has prompted them to move officers from other units to help with homicide investigations, including moving a full-time employee from narcotics to focus on testing DNA from the guns recovered at crime scenes.
"That is the biggest issue. [Addressing] those who are using guns illegally in this city, which is why the DNA processing is so important," he said.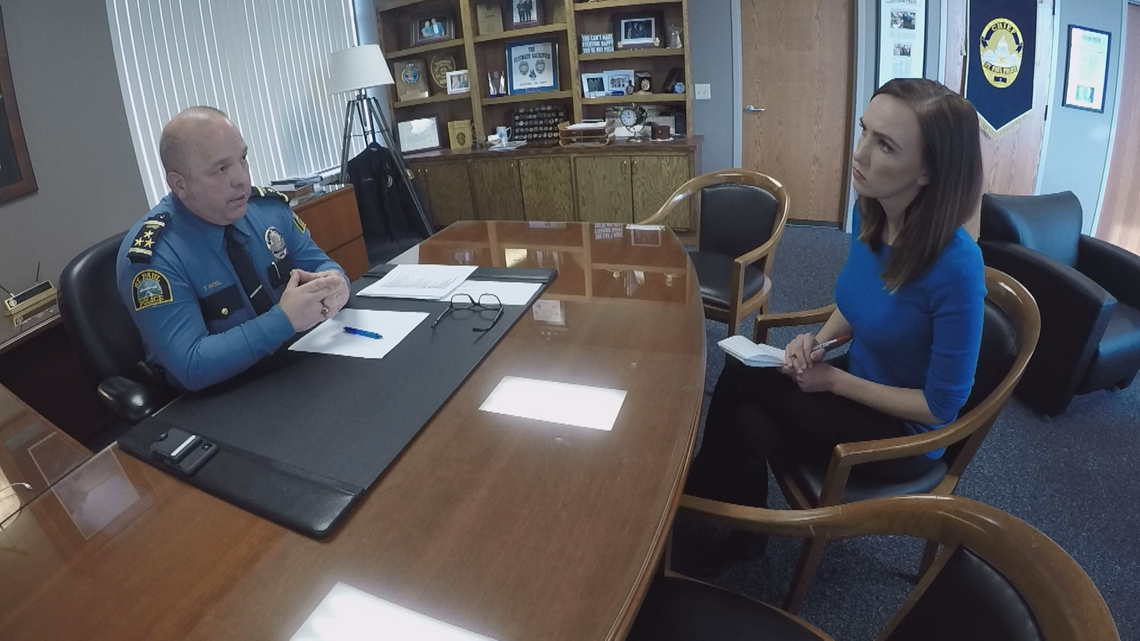 Of course, the record year means there's been a staggering cost of life. But the homicides have also had a financial impact on the department. Axtell says it costs between $25,000 to $30,000 in overtime costs alone to investigate each homicide.
"It's a huge drain on our resources. It's a huge drain financially," he said. "Our officers, our detectives are working tirelessly around the clock."
St. Paul Police say they've made arrests in 14 of the 27 homicide cases and taken 530 guns off the street this year.
"I really believe we're going to come out of this cycle and have better days ahead in St. Paul," Axtell said.
Thursday, November 7, 6:30 p.m. - 8:00 p.m.
Central Baptist Church, 420 N Roy Street, St. Paul, MN 55104
Tuesday, November 12, 6:30 p.m. - 8:00 p.m.
Rice Recreation Center, 1021 Marion Street, St. Paul, MN 55117
Saturday, November 16 , 1:00 p.m. - 2:30 p.m.
Arlington Hills Community Center, 1200 Payne Avenue, St. Paul, MN 55130