ST PAUL, Minn. — When surveillance video is used to help with an investigation in St. Paul, it ends up at the St. Paul Police Department's Video Management Unit, where technicians sift through thousands of hours of video every year to find images that might be useful to investigators.
Up until a few weeks ago, that process was done in real time.
"Somebody would have to watch all the video, find if there's anything relevant in the video," said Mark Hermann, a data release technician with SPPD. "If it were an hour long, it would be at least an hour of watching the video."
But at the beginning of this year, Hermann and the other four civilian workers in the unit had that part of their job changed dramatically, with a new tool called BriefCam.
BriefCam is a computer program. When surveillance video is uploaded into it, BriefCam breaks it down so the vehicles and people in the frames can be searched by attributes.
A technician selects filters on the side of the screen, where they can choose to filter results by things like type of vehicle, color of a vehicle, or even what a person is wearing.
"So, I chose short sleeves ... this individual has short sleeves. It found him," said Hermann while explaining the program using demonstration footage.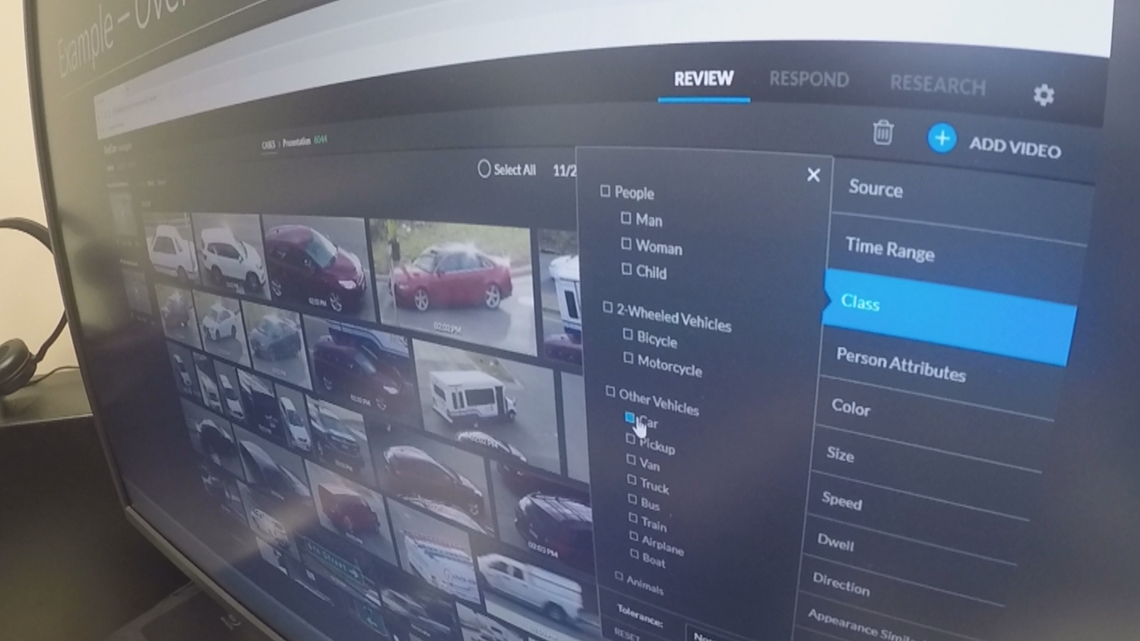 "Some of this can save days of investigators' time trying to find information within this video, because we are receiving so much more video now than we used to," said St. Paul Police Sgt. Mike Ernster.
The SPPD says they've seen such an increase in video available for investigations that about two years ago they created the Video Management Unit, which in addition to dealing with investigation footage, also manages the department's body cameras and data requests for video footage.
They hope BriefCam will help speed up the video portion of investigations, so both technicians and investigators can move on to other aspects of an investigation.
"You often hear about homicides and the first two days of a homicide being the most important to solving a homicide. So getting this information, moving it down the road quicker, will help us possibly identify and get somebody in custody faster," said Ernster.
Ernster said BriefCam isn't just for criminal investigations. He said it can also be used for missing person cases, for example.
Ernster said the department does not use facial recognition with this software.