OWATONNA, Minn. — The Minnesota State Patrol says the driver of a truck heading southbound on I-35 near Owatonna Tuesday morning lost control near a bridge, causing the truck to go over the guard rail and roll down the embankment, coming to a stop near the railroad tracks below.
The State Patrol says neither the driver nor his passenger were seriously injured, but they tweeted out pictures of the truck being pulled back up on the interstate as a warning: Don't use cruise control during the winter.
"If you apply the brakes on icy roadways, it's possible to lose control of your vehicle and that's what we believe happened in this instance," said Sgt. Troy Christianson with the Minnesota State Patrol.
Christianson says you shouldn't use cruise control in the winter months, because even if you think roads aren't slippery, they can refreeze quickly. He warns when a driver's vehicle starts to slide, most react by hitting the brakes.
"You're going to feel a little jerk and then instantly people want to apply their brakes and usually they apply them too hard," he said. "That's when the vehicle loses its dynamics."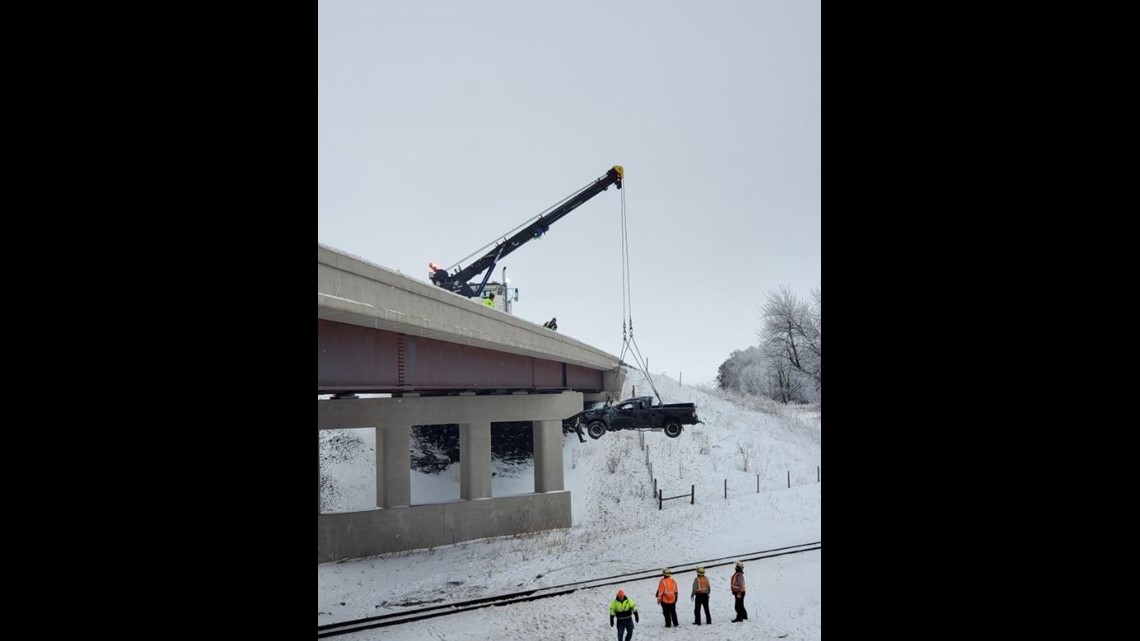 Dr. Raj Rajamani, professor of mechinical engineering at the University of Minnesota, says there can be even more in motion than that. He says cruise control estimates vehicle speed based on the speed of all four wheels.
"So, if there's a lot of slip going on, it won't know the speed correctly," he said. "So, it's unpredictable what the cruise control will do in terms of how fast the car will go."
But more than that, Rajamani says when using cruise control it's harder for drivers to feel what's happening on the road underneath them.
"Your foot is off from the pedals if you do cruise control. So as a driver, you'll respond more slowly and you're more likely to end up leaving the lane or leaving the road."