STILLWATER, Minn. — The Stillwater bar where 20-year-old George Musser was served alcohol before he died last December is now facing charges in connection to his death.
A criminal complaint reveals that Brian's Bar and Grill, located in downtown Stillwater, is facing gross misdemeanor and misdemeanor charges for selling alcohol to Musser on Dec. 23, 2022.
The complaint alleges that when Musser entered the bar and ordered alcoholic beverages, no one asked for his ID. Court documents say Brian's Bar and Grill continued to sell alcohol to other underage people that night and into the next morning. According to the documents, "[Musser] consumed a substantial amount of alcohol, resulting in [Musser] becoming extremely impaired, departing the bar, and walking in extreme temperatures until he collapsed, and ultimately, deceased."
Musser, a student at the University of Wisconsin - River Falls, was reported missing after he left the bar on Saturday, Dec. 24 and didn't return home. His body was located in Baytown Township on Sunday night, on Christmas Day.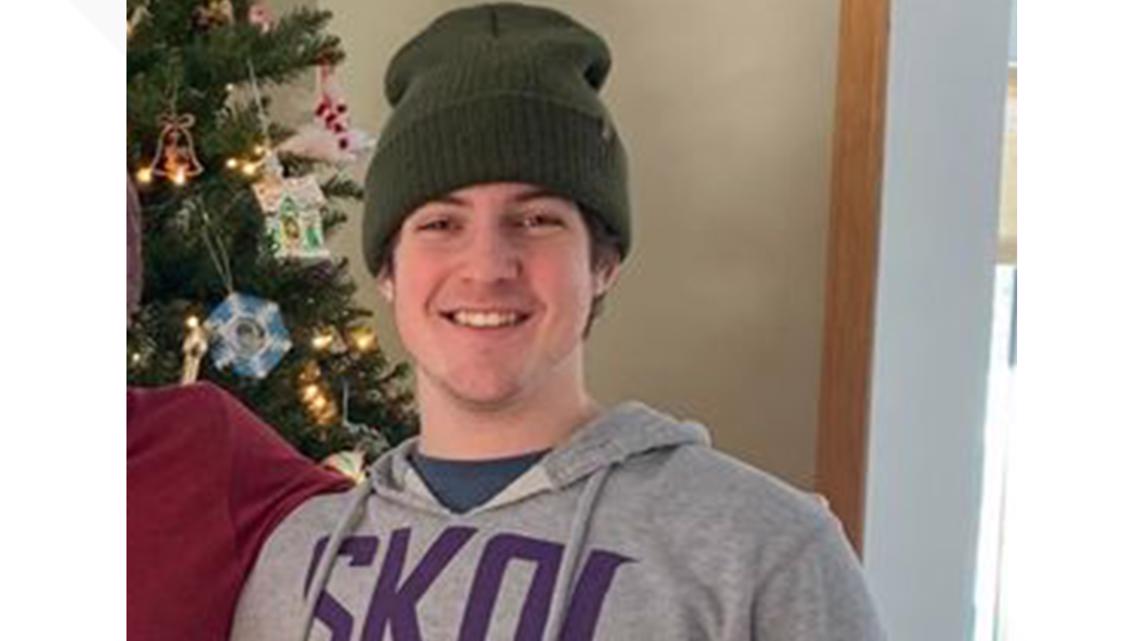 The Washington County Sheriff's Office said temperatures were well below zero when Musser left Brian's around 2 a.m. wearing a flannel, shirt, jeans, stocking cap and shoes.
Video footage from traffic and surveillance cameras showed a person matching Musser's description as he walked on foot from downtown Stillwater toward where his body was eventually located.
Joe Tamburino, a legal analyst and attorney who is not connected to the case, said it's "very unusual" for a bar itself -- and not individual employees -- to be listed as the defendant in a case like this.
"I cannot recall a bar or restaurant being criminally charged for something like this," Tamburino said. "You're charging a business, not a person. However, the owner of the business... they, too, could be criminally liable, and go to jail if there was a conviction."
Two weeks prior to Musser's death, prosecutors said his mother contacted Brian's and told them that her son was getting into the bar "and getting drunk there" while underage. They also said that the bar was known as a place where underage people could go to drink. According to the criminal complaint from May 3, the bar manager told the caller they were aware of the problem.
But that claim will need to be proven in court.
"I would imagine the defense the bar owner would have, is that this was really an employee's mistake, or an employee's conduct, and the bar didn't have any idea of it," Tamburino said. "Many times it's difficult to prove that the whole entity, the business, knew what was happening."
A first appearance hearing for the charges is scheduled for June 8, 2023.
Watch the latest local news from the Twin Cities and across Minnesota in our YouTube playlist:
WATCH MORE ON KARE 11+
Download the free KARE 11+ app for Roku, Fire TV, Apple TV and other smart TV platforms to watch more from KARE 11 anytime! The KARE 11+ app includes live streams of all of KARE 11's newscasts. You'll also find on-demand replays of newscasts; the latest from KARE 11 Investigates, Breaking the News and the Land of 10,000 Stories; exclusive programs like Verify and HeartThreads; and Minnesota sports talk from our partners at Locked On Minnesota.