EDINA, Minn. — The Edina High School student that was struck while boarding a bus Thursday morning is back home with "no major injuries," according to a release from Edina Public Schools that was sent around to families.
Police say three students were boarding a school bus stopped on France Avenue at Halifax Avenue at about 8:15 a.m. Sgt. Aaron White with Edina Police says two students got on the bus, and as the third was boarding, a black sedan sped around the right side of the bus and struck her. White said the sedan drove away without stopping.
The family identified the student as 17-year-old Kyla Avant. After a brief stay at the hospital, she is now back home resting and recovering with no broken bones.
"It's just a miracle," her grandmother, Karen Turner, said. "We thank God that his hand was on the situation."
According to White, the bus had its doors open, stop arm out and lights on. The sedan was described as driving at a high rate of speed.
Kyla's family is asking the driver to surrender to police.
"I don't know how you can rest with your conscience. I don't know how you can sleep tonight," her grandmother said. "Shame on you."
Edina Police and the Minnesota State Patrol are investigating and searching for the driver. White said they plan to review video from the bus in hopes of gathering more information.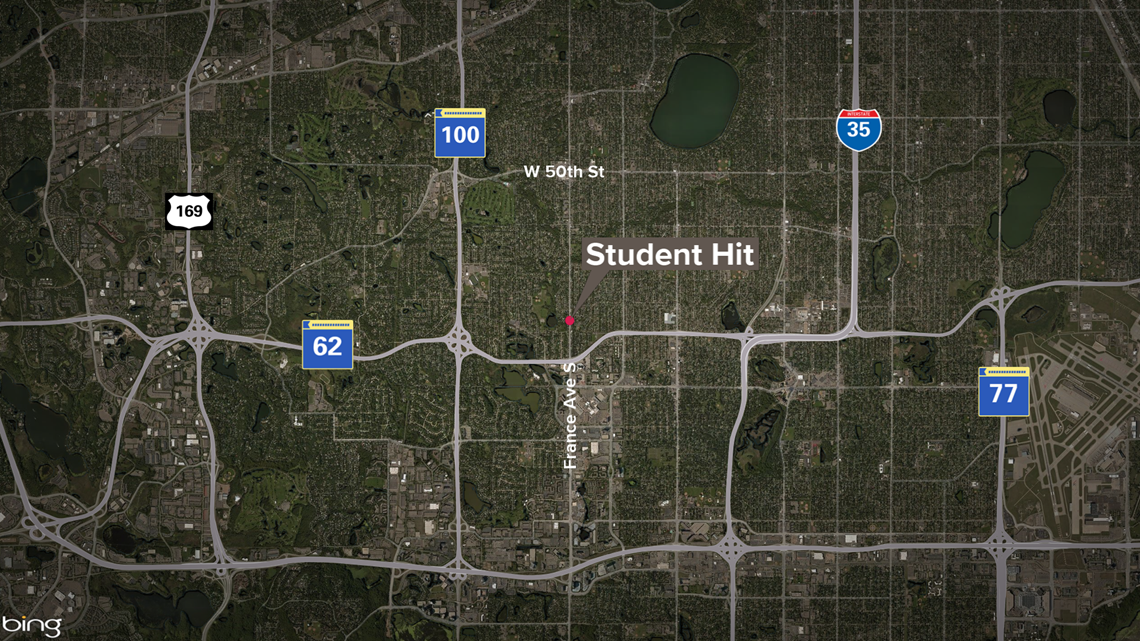 Edina Public Schools sent a letter to families Thursday morning informing them of the incident.
"A replacement bus completed the route and students were met at EHS by crisis team members and counselors," the letter reads. "Parents of those students received communication from the district and students were also asked to contact their parents upon arrival at school. School counselors and social workers will monitor students throughout the day and provide support as needed."