SHAFER, Minn. - We've all done it. We're driving somewhere, we see something that piques our interest and the curiosity bug strikes. But do we actually stop to see what it is we're fascinated by? Nope.
I'm guilty of it too, especially with my latest Photo Stop. This summer alone, I've driven by Franconia Sculpture Park a handful of times. I've see the large sculptures in the middle of a field and have thought, "Wow, I should probably stop here sometime."
Finally, I did, in November, and now I'm asking myself, "Why did I wait so long?"
Ellery's Photo Stop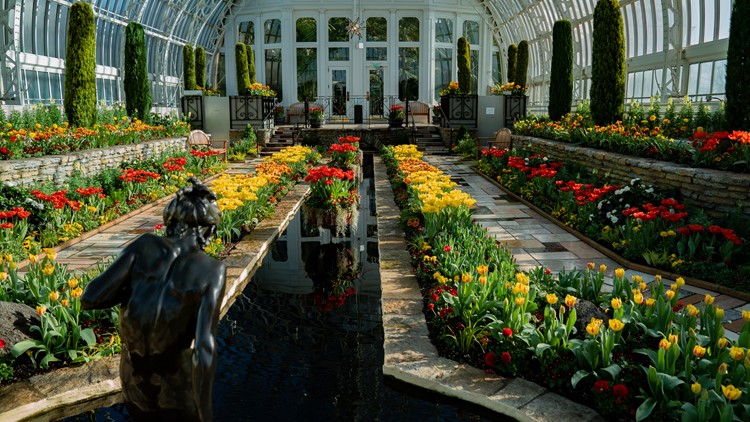 The park sits on 43 acres at the intersection of Highway 8 and St. Croix Trail North. It was founded in 1996 and boasts an artist residency program. What a neat concept, live at a spot where you can create and be surrounded by so much inspiration.
The park is free and open every day from dawn to dusk. You can take as much or as little time as you want wandering the many giant sculptures and you can read about the artists' inspiration behind each piece.
I'm told more sculptures are coming next spring or summer, so I'll keep this on my list as a place to come back. I've always enjoyed art and seeing what people come up with using their creativity. Check this place out, you won't be disappointed!
For my next Photo Stop, I'm looking for homes in the Twin Cities that you think have the best holiday decorations. Send me the location and I'll add it to my list. Here's how to contact me: