MINNEAPOLIS — Tasha Lawrence says she's been a plumber for 16 years and between her St. Paul locale and the one in Minneapolis, she says there aren't many other women.
"I think between the two locals, we might have 50 women, which isn't a lot," she said.
But this weekend Lawrence won't be in the minority, when she attends the Trades Women Build Nations conference at the Minneapolis Hilton.
The conference, which is being held in Minnesota for the first time this weekend, is expected to bring in more than 2,500 women from across the country.
"This is the time to meet with their sisters, to meet new people, and to not be the minority, right? Because we're always the minority on a job site," said Vicki O'Leary, an iron worker and chair of the committee which put on the conference.
O'Leary says conference attendance has grown substantially over the years, but women are still greatly outnumbered by men in many careers in the trades.
According to the Bureau of Labor Statistics, in 2018 9.9% of all women in the workforce were in construction, and 29.2% were in manufacturing.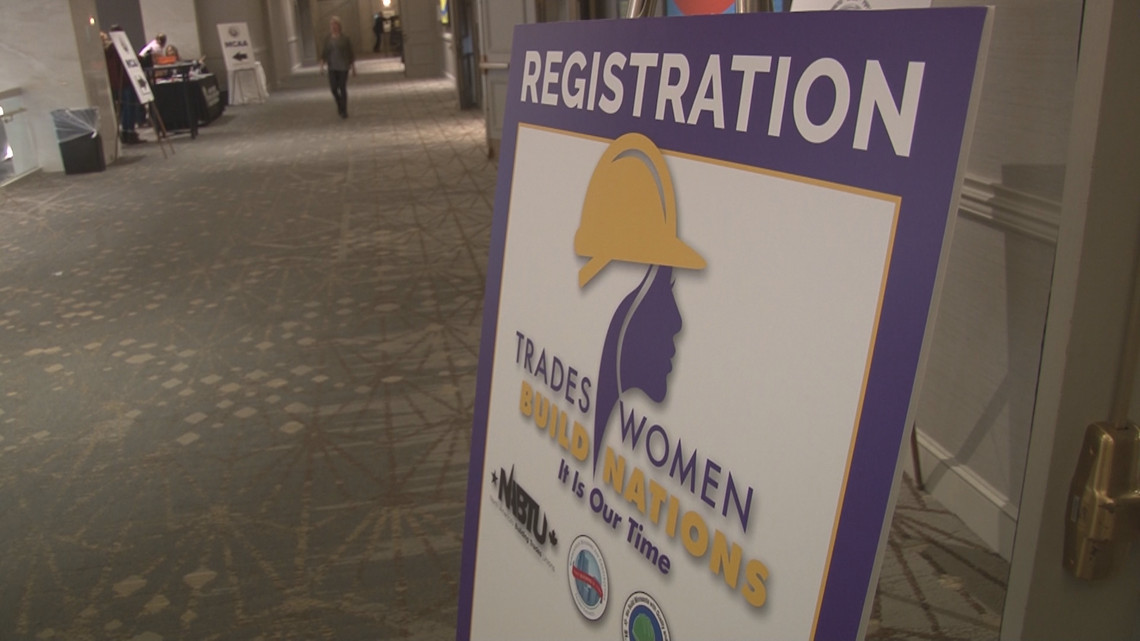 "I think most women don't know about it. I mean, they don't know about the great benefits, the good pay," said O'Leary.
The conference hopes to change that by getting more women into the trade and providing education and resources for the women already there.