LORETTO, Minn. — Two people were pulled from the third floor of a burning apartment building early Tuesday morning in the west metro community of Loretto.
No injuries were reported but there is extensive damage on the first and second floors of the building, according to Loretto fire officials.
"This building has five separate apartments in it," Loretto Fire Chief Jeff Leuer said. "All the apartments were occupied when we arrived on the scene, so we were able to get (all five residents) out of the apartments safely without any type of injuries."
Leuer said they were called to the fire near the intersection of Loretto and Medina Streets at around 2 a.m. When they arrived, the chief said, there was heavy fire coming from the basement windows of the building. The fire originated in a basement apartment, according to Leuer, but the cause has not yet been determined.
The Red Cross was on the scene offering residents services until they can get back in the building.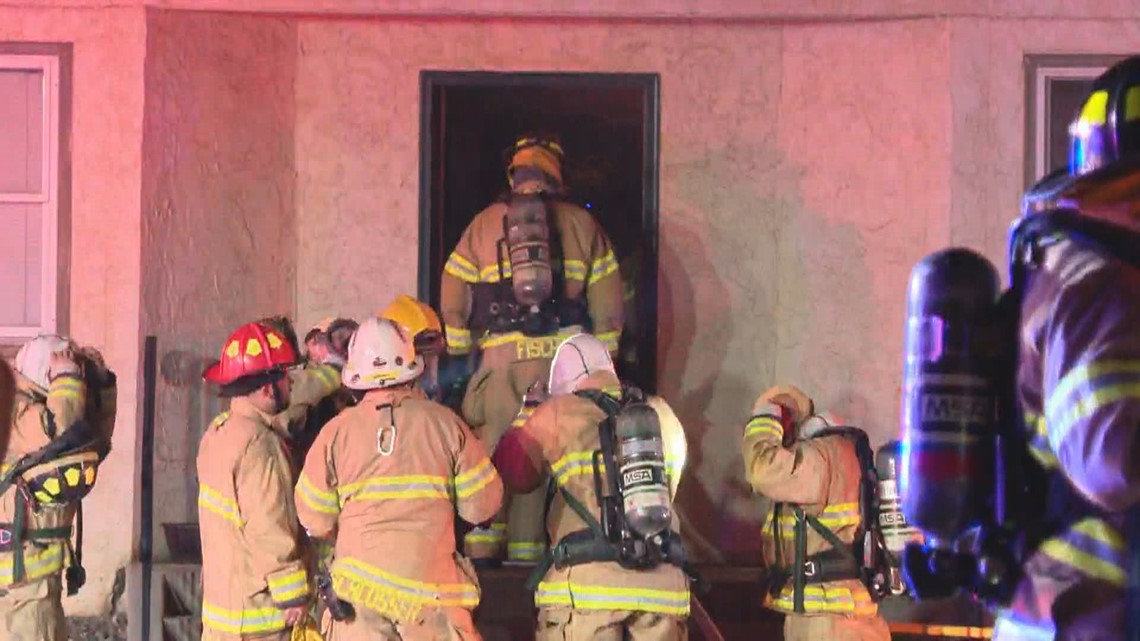 This is a developing story and will be updated as more information becomes available.
Watch the latest local news from the Twin Cities and across Minnesota in our YouTube playlist:
WATCH MORE ON KARE 11+
Download the free KARE 11+ app for Roku, Fire TV, Apple TV and other smart TV platforms to watch more from KARE 11 anytime! The KARE 11+ app includes live streams of all of KARE 11's newscasts. You'll also find on-demand replays of newscasts; the latest from KARE 11 Investigates, Breaking the News and the Land of 10,000 Stories; exclusive programs like Verify and HeartThreads; and Minnesota sports talk from our partners at Locked On Minnesota.