RAMSEY COUNTY, Minn. — Jes Edeburn has navigated much of the first year of her son's life without her husband.
"He was five months old when Dallas passed away," Edeburn said of her now 14-month-old son, Bennett.
Edeburn's husband, Ramsey County deputy Dallas Edeburn, died unexpectedly on Aug. 1, 2022. Jes said Dallas was on his way home from work the night before, but never arrived. His fellow deputies found him in his vehicle on the side of the road the following morning.
"The final autopsy results revealed that he passed away from myocarditis," Jes said.
Myocarditis is an inflammation in the heart, which can weaken it.
"It's kind of hard to know the actual cause [of the myocarditis]," Jes said.
At the time of his death, Dallas was about a month away from returning to full duty with the Ramsey County Sheriff's Office. He had been on light duty after returning to work following a crash in March 2021 which left him seriously injured.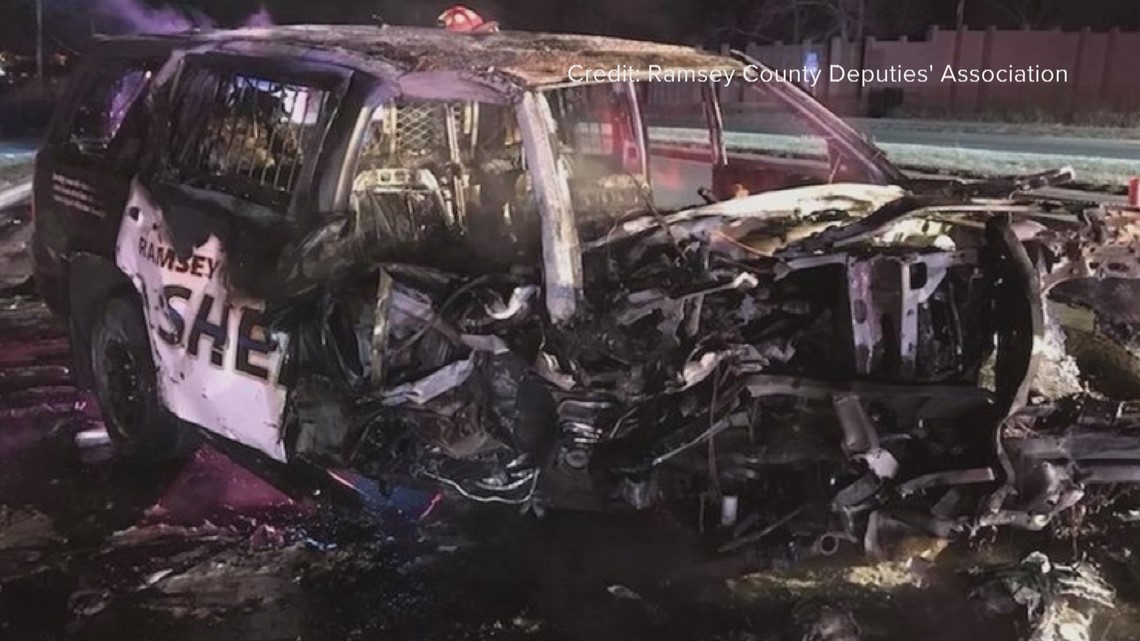 A suspect fleeing police in a stolen vehicle hit his squad. A deputy and another officer pulled Dallas from the badly damaged SUV moments before it caught fire.
Dallas had a shattered knee, several broken ribs and a concussion. He was bedridden for months while recovering from the crash, which happened just 19 days after he and Jes had married.
"I like to say we spent our honeymoon at Regions Hospital," Jes said.
Nearly a year-and-a-half later, Jes would find herself a single mother to a boy who hadn't even turned one.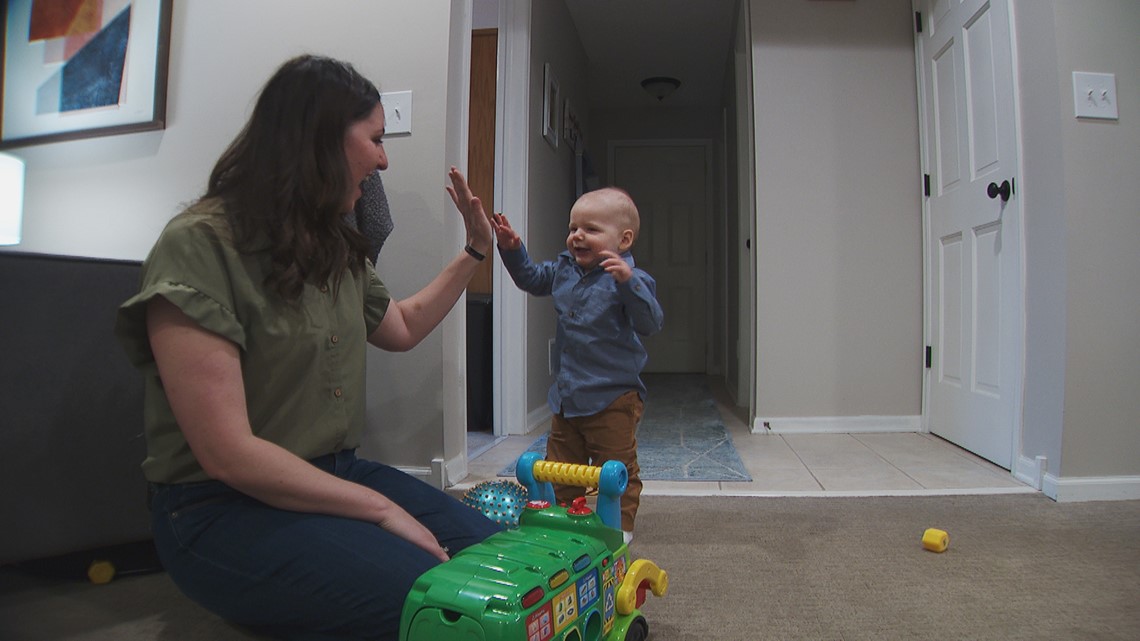 "[Dallas] didn't see the first steps, he didn't hear [Bennett's] first words," said Jes, a teacher at Edina High School. "In the first months, the main worry was, will I have to sell my house?"
Jes no longer has to worry about the house, after receiving a call while feeding Bennett lunch one day. On the other end of the line: A representative with the nonprofit the Tunnel to Towers Foundation.
"They just kind of came out the gate with saying we were selected for their Fallen First Responders mortgage payoff," she said. "I started sobbing hysterically."
The Tunnel to Towers Foundation, formed after 9/11 in memory of fallen firefighter Stephen Siller, reports that, to date, it has paid off the mortgages of more than 1,000 fallen first responders.
"They really want to honor our first responders and our heroes and make sure that the families don't have to worry," said Kate Backstrom, a Twin Cities-based volunteer with Tunnel to Towers. "They literally just pay their mortgage off."
Jes says she was nominated for the program by an attorney for Law Enforcement Labor Services, a public safety labor union. She hasn't needed to make a mortgage payment in two months.
"When Dallas and I decided to have children, our number one priority was just to let them pursue all of the things they loved. I remember almost immediately after his passing, going, 'Can I put Bennett in baseball camp? Can I afford to stay in my house that we chose for our family?'" Jes said. "[The mortgage payoff] gives me the opportunity to give Bennett the experiences he deserves, even though he doesn't get to share them with his dad."
The Tunnel to Towers Foundation is holding a 5K run and walk in Burnsville at 9 a.m. on May 20. You can register here.
Tunnel to Towers says 95% of all money donated goes directly to its programs, including the one which paid for Jes' mortgage. You can make a donation to Tunnel to Towers here.