NORTHFIELD, Minn. - As a small town sports star, Dennis Vinar had his pick of girls at his tiny Brownton, Minnesota High School.
But it was Karen Lehmann, a quiet clarinet player, he loved to take to soda fountains and drive-in movies, young love forever captured in Dennis' teenage inscription of Karen's 1960 yearbook.
"She was very special," said Dennis. "I was always late for football practice because I was walking Karen home. That was much more important, I thought."
"It was a fascination probably," said Karen of their romance. "I was intrigued with him because he was very popular."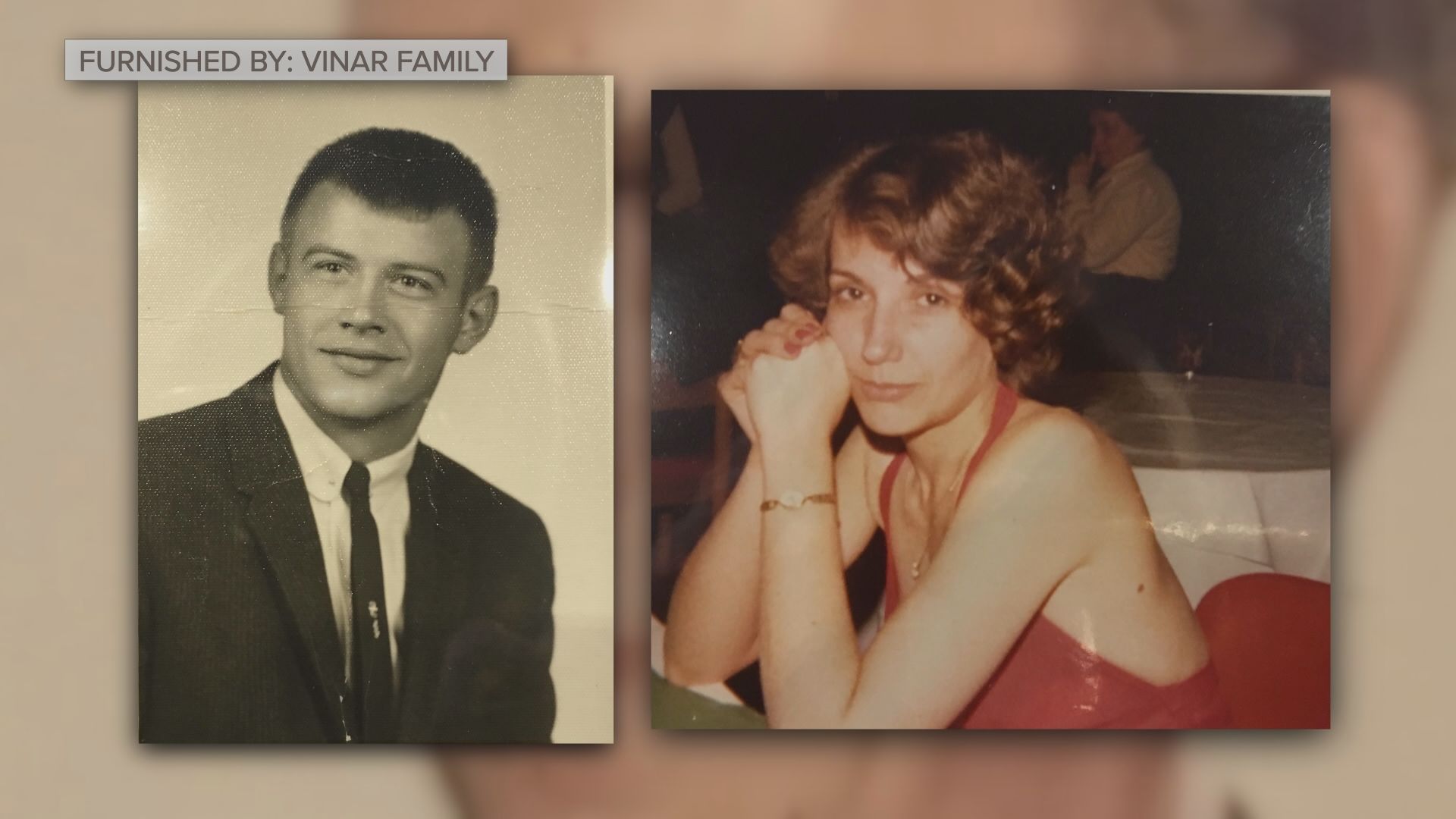 But Dennis was not well liked by Karen's father, and when she got pregnant at just 15, her parents forbid them to marry. Karen, a valedictorian dreaming of a college degree, was sent to a home for unwed mothers, delivering a daughter that was quickly adopted. Against her father's wishes, they reunited and, for the second time, Dennis proposed.
"He asked me again to marry him," said Karen, "And I was all excited about it at first, until I went home to tell my parents, and they did not approve of that at all."
Dennis' family had by then moved away, and when he joined the Army and she left for college, the two lost touch, as Karen's father kept intercepting his letters and calls.
"I went through hell to be with her," said Dennis, tearing up. "And I couldn't."
So both moved on, married other people, had other children of their own, and for 50 years lived separate lives across the country without a single message or call.
"I just thought he had forgotten all about me because I didn't hear from him," said Karen.
"But I didn't," said Dennis.
He hadn't forgotten for more than five decades, and three years ago, when a friend sent Dennis an invitation to the social network Linked In, a name still on his mind was his very first search.
"I typed in 'Karen Lehmann' and there she was—the third person down," said Dennis. "And I smacked my hands together and said, 'That's my lady!'"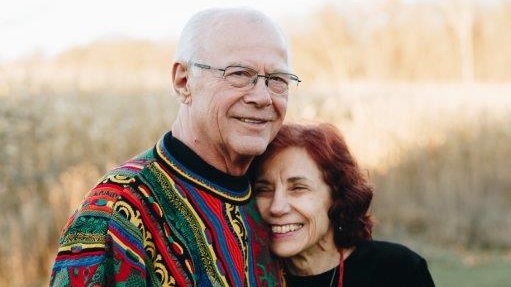 Dennis called the next day, they spent three months on the phone, and married just two days after meeting again in person. Dennis, long divorced, and Karen, who was widowed, say his third and last proposal was finally the charm.
"It's hard to explain the feeling, it really is," said Dennis of their reunion and marriage. "But it was wonderful. Absolutely wonderful."
Yet both of them wondered about the little girl they'd given up when they themselves were still so young. Karen had always worried a search would disrupt their daughter's life, but Dennis was determined to convince her.
"Finally when he said, 'I found you now, and my life would be complete if we found our daughter,' I said, 'OK,'" Karen recalled. "That did it. (I said), 'Let's look for her.'"
They wrote a letter to the adoption agency, and soon, Jean Voxland got a phone call she still can't believe.
"My parents are together and they're looking for me?" said Jean of her reaction to the agency's call.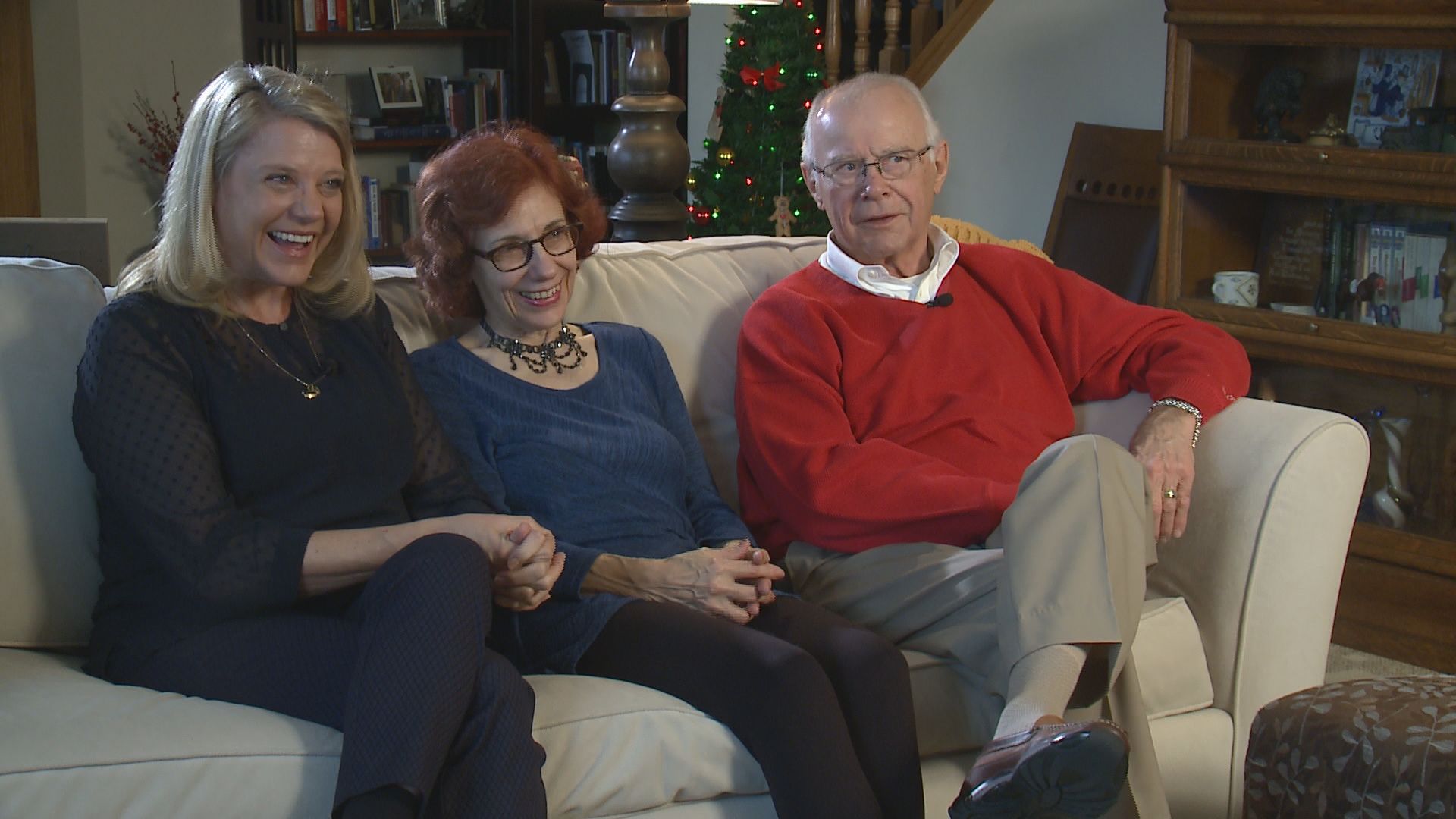 The three planned a meeting—their first since the day Jean was born—and one each of them had secretly wished for.
"Oh, boy, was that an emotional day, a very emotional day," they all said.
And many more followed, as Jean welcomed Dennis and Karen into her own family, and her into theirs.
"I got warm all over and my heart started to pound and the tears just filled my eyes," said Jean, remembering when she first met Dennis and Karen. "It was like, 'I look like somebody!' and I kind of felt like I belonged."
A belonging after so many years of hope and wonder, and a family they believe was fate.
"This is a miracle," said Karen. "This really is."