BLOOMINGTON, Minn. - Movies are coming back to the Mall of America starting on May 4.
The previously announced CMX Cinemas -- the eighth largest movie theatre chain in the United States -- is bringing its first location to the Bloomington megamall early next month, boasting 872 "luxury recliners" and a 1,650-square-foot culinary market area.
"I think people are going to be blown away with the market concept," said Fred Meyers, vice president of CMX Cinemas. "It's the first that we're launching throughout the entire country -- the first of its kind for our company. I think people will be blown away by the atmosphere."
When it was initially announced early this year, there was plenty of buzz about the price of admission -- which was listed at $25 a seat in other markets. However, mall officials say the prices are in line with other theaters in town, ranging from $5 to $14. Special pricing is also available for senior citizens, military veterans and children at $8. Catch a movie on "Terrific Tuesdays" and you'll get in for $5 all day.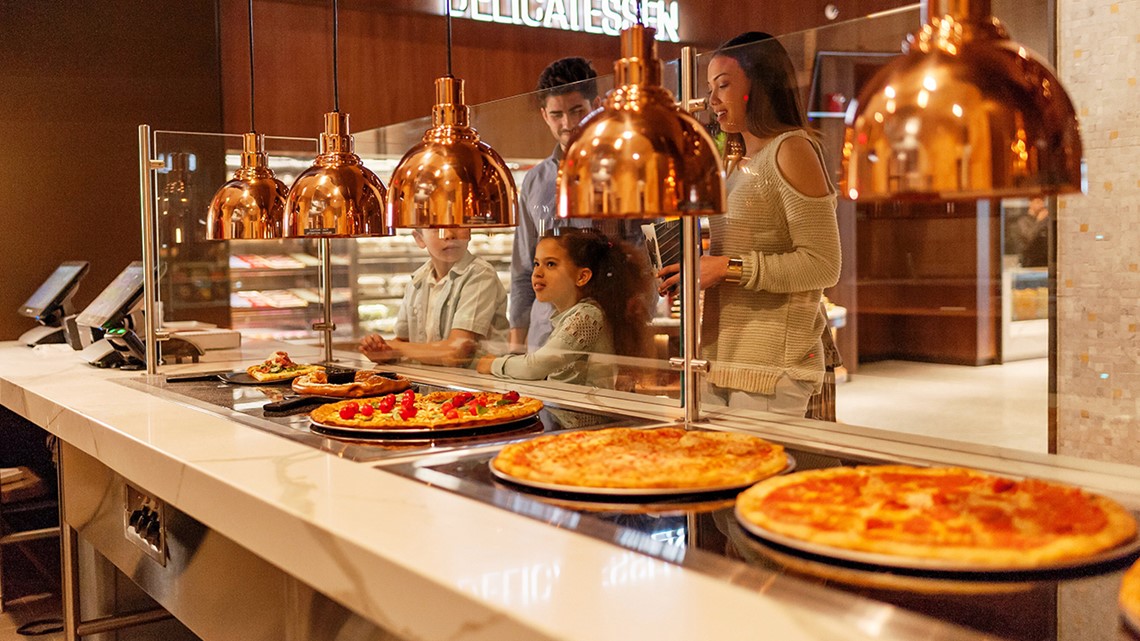 Going beyond the popcorn, the large food market concept takes a page from trendy food halls across the country. The options include: an in-house Pizza Station, made-to-order Burgers and hand-spun milkshakes, Deli-Catessen Go-To Station (cheese, charcuterie, salads, sandwiches, plus wine and beer) and a Popcorn Lab.
Prices range from a few dollars for snacks and candy to about $24 for a full pizza. Pizza is also sold by the slice (for about $4.50) and burgers and sandwiches range from $10-$12. A "kiddie" corner is also available with apple sauce pouches and kid-friendly snacks. Meyers said the options within the marketplace concept will likely rotate and change, as they get feedback from guests.
"Fine tuning what folks in this area are looking for and really what resonates with them from a food and beverage perspective is something we'll continually monitor," he said.
That's all accompanied by an upscale bar and lounge, which is available without a movie ticket. Signature cocktails, local craft beer (including Surly and Fulton) and a selection of wines (including by the bottle) are among the options.
"Everything for everybody, really," Meyers said. "So it's a place where families can come, split up, go right to the area where they want, order whatever and meet up at the cashier, pay and head out to the show."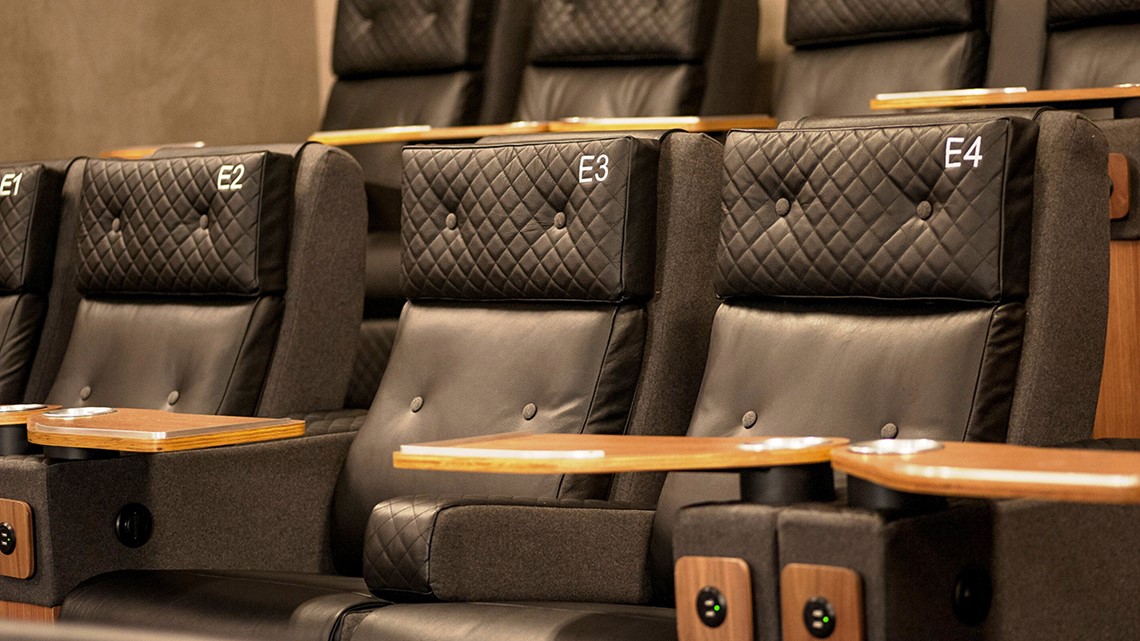 The 64,000-square-foot, 13-screen theater will feature three auditoriums of "Real D 3D" technology, plus those electronic leather recliners and a swivel table for all your goodies. If your phone is low on juice, you can charge it at your seat -- though theater officials remind movie-goers to keep the devices tucked away during the movie.
MoviePass will be accepted. For ticket and showtime information, click here.