APPLE VALLEY, Minn. - An 8-year-old boy is in the hospital after police say he was pushed by a man from a waterslide platform, falling 31 feet to the concrete below.
It happened at approximately 1:35 p.m. Tuesday at the Apple Valley Aquatic Center located at 14421 Johnny Cake Ridge Road.
The boy was conscious and breathing when officers arrived. The victim's current condition is stable, but he did suffer several broken bones in his feet, legs and shoulders.
Apple Valley Police Capt. Nick Francis said the boy did not suffer any head or internal injuries.
"We have someone who is alive today, who we didn't think was going to be alive yesterday," Francis said. "The victim is in amazingly good spirits, able to talk, able to laugh a little bit. His question was, 'why did this happen to me? Why did this person throw me over?'"
Investigators say the 18-year-old man, identified as Roman Adams, of Maple Grove, picked up and pushed the boy over the railing as they were waiting in line.
He has been charged for third-degree assault. Capt. Francis said Adams has developmental disabilities, which could be taken into account as the case moves through the courts system.
For that reason, Francis said it's a "sad story all around."
"It's difficult when we have to view someone as a possible suspect that's got some mental disabilities," Francis said. "But our job comes down to determining whether or not a crime took place, whether or not someone knew right from wrong."
Police said it appeared Adams did in fact know right from wrong in this situation.
According to his arrest warrant, Adams told police that he was waiting in line to use the slide and that it was "taking a long time." He admitted to throwing the child from the platform, according to the charges. In a later interview, Adams told police the line was taking too long so he "pushed" the child over the railing and saw him fall.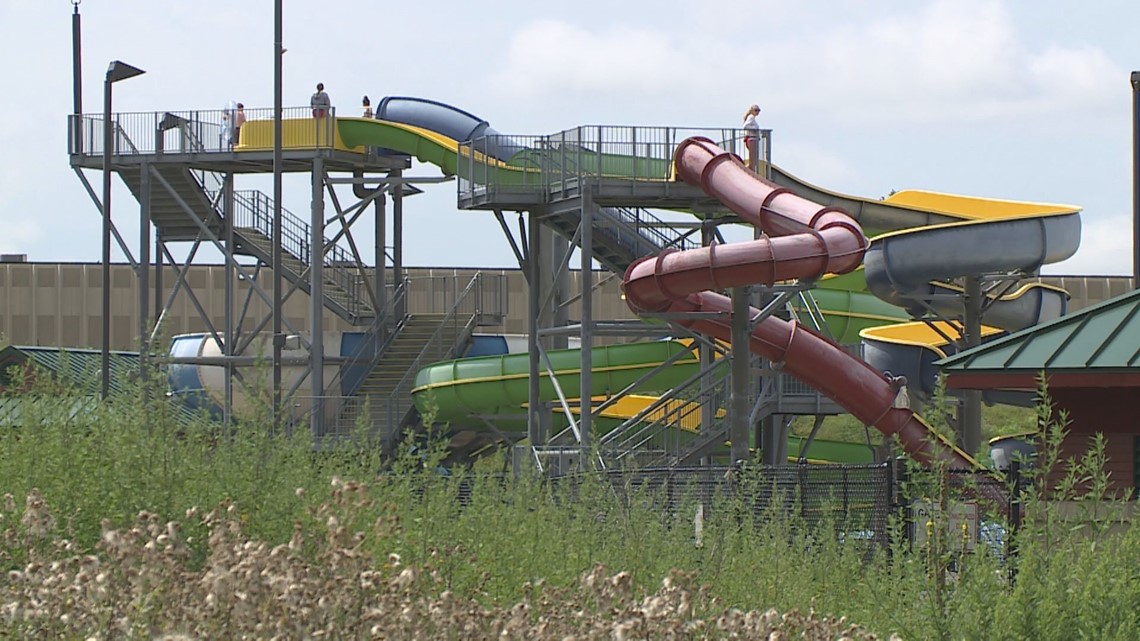 Police said a PCA (aide) was with Adams at te water park, but the aide was not standing side-by-side with Adams on the slide platform. The aide was elsewhere in the park at the time of the incident.
Adams previously bit a lifeguard during an incident on July 13. Police discovered this during the investigation, when water park staff told them about the biting incident. It wasn't initially referred to the police department.
Witnesses reported there was no interaction between the two prior to the incident. Investigators say Adams and the victim do not know each other.
The Apple Valley Aquatic Center closed Tuesday, shortly after the incident. It reopened to the public on Wednesday.