GOLDEN VALLEY, Minn. — We were hosting a family get-together in early September of 2017, when the discussion inevitably drifted towards sports.
My wife is the youngest of seven children while I am the last of five, so whenever we host family the numbers are LARGE and the discussions get LIVELY.
On this particular day the weather was unseasonably warm, so after the food was prepped and consumed most of the male attendees had gravitated away from the grill (Question: How many men does it take to grill a hamburger?) and out of the heat, to the relative safety of air-conditioning and televised sports.
Stop me is this scenario sounds familiar.
In my family, these sorts of conversations have been a staple throughout the years as sports (rather than politics) is usually a subject that can be discussed without emotions running too high... Vikings vs. Packers excepted.
This was a Saturday afternoon, and as we were all half-heartedly watching whatever college football game was on at that time the conversation wandered towards the Vikings, and eventually... to who was the greatest quarterback to ever play in the NFL? (The GOAT - Greatest of All-Time).
The usual suspects were trotted out for consideration. And while Joe Montana gets a mention, there are those participating in the discussion who either never saw Montana play or were so young they don't really remember. Bottom line being, the discussion really centered around two guys.
Tom Brady or Aaron Rodgers?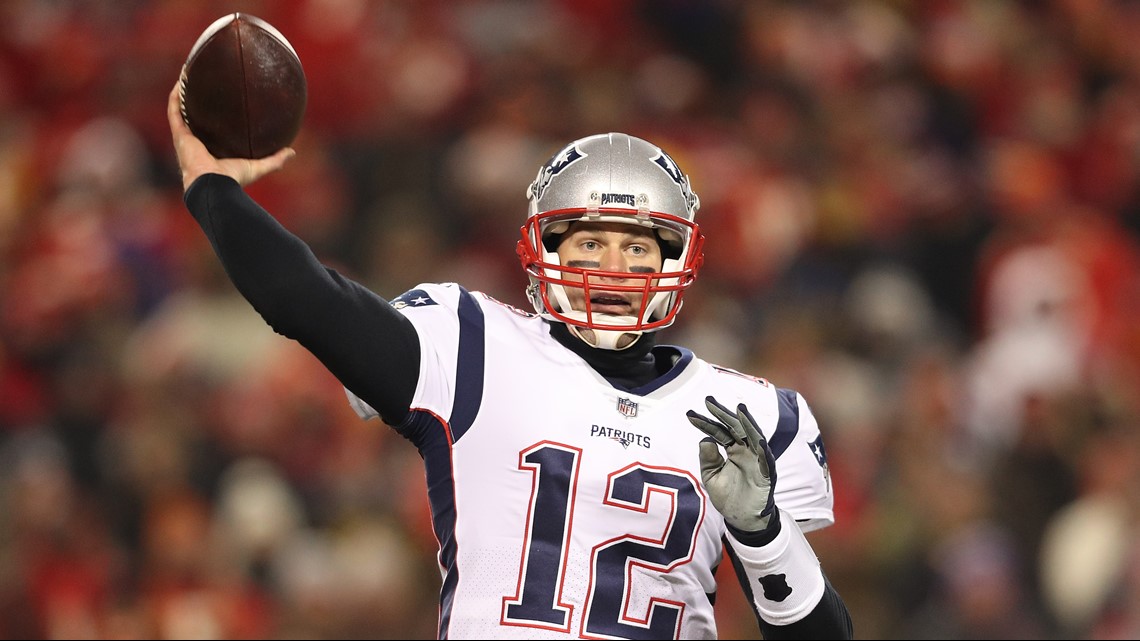 I wasn't surprised by how this was unfolding as the national media at the time had really started this conversation by comparing Rodgers statistical achievements and efficiency against Brady's Super Bowl appearances and more important... his number of Super Bowl rings.
That the discussion occurred didn't surprise me, nor did the candidates involved. What did surprise me was that the great majority in the room were convinced that the answer was Rodgers.
I truly was shocked by this but I may have had a beer or two (or three), and since I was born with extremely thin skin where the green and gold are concerned, I tried to control my emotions and play the role of moderator, encouraging those participating to make a case to support their hypothesis.
Bottom line: The clear majority sincerely felt that Aaron Rodgers was the GREATEST QB of all-time.
So much so, that almost a year and-a-half later I am penning a piece that allows me to exorcise the demons that were obviously possessing people that day so long ago, to make them ever doubt that Tom Brady is, was, and perhaps always will be THE GOAT.
You can simply go by the numbers: Nine Super Bowl Appearances and five Super Bowl rings, with an opportunity to become the first player in NFL history to win a sixth. Fourteen Pro Bowl selections, three MVP awards... the list goes on and on.
With Rodgers coming off a shoulder injury and the Packers scuffling with him back in the lineup this past season, some national pundits pushed Drew Brees into consideration in the GOAT conversation. While Brees' career passing accomplishments are elite, and he is certainly a first-ballot Hall of Famer, consider this.
In 18 seasons Drew Brees has played in 16 career playoff games and appeared in one Super Bowl... which he won.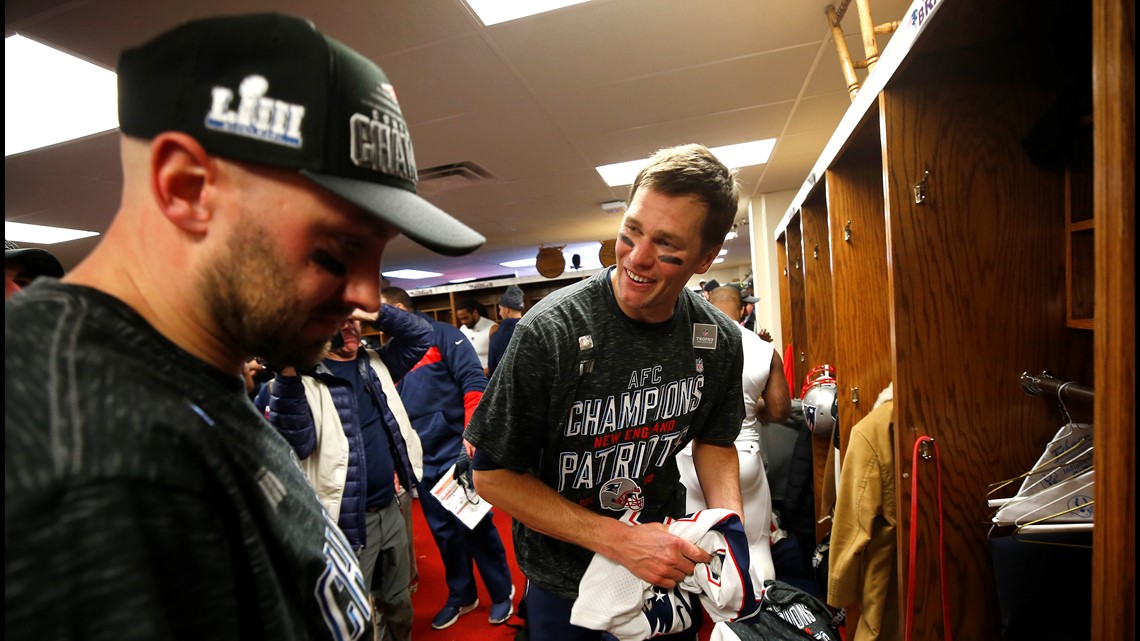 Contrast that with Brady, who has appeared in 39 playoff games, passed for more than 11,000 yards, and thrown 74 touchdown passes in post-season play. The next closest is Montana at 45.
If you still need convincing, watch the Patriots overtime drive in yesterday's AFC Championship game against the Chiefs to the debate, once and for all.
While there WERE questionable calls throughout the game, and considering that NFL rules that don't allow both teams at least one possession in overtime are ridiculously stupid, at the age of 41 Tom Brady was still able to 'will' the Patriots to another Super Bowl.
In OT the Patriots faced 3rd and 10 not once, not twice, but three times... and each time 41-year old Tom Brady delivered a first down. Remember, he did this on the road against the AFC's number one seed, in front of 70-thousand plus screaming Chief fans, in sub-zero temperatures, more than three hours after kickoff.
In fact, as soon as the Pats won the OT coin-toss at least one of Brady's teammates knew EXACTLY how the game was going to end.
"As soon as I saw it was heads, I'm like, 'I saw this before. I know what happens at the end of this one,'" said Patriots defensive captain Devin McCourty. "Any time we go to overtime and we get the ball, I'm not really worried about anything. I'm going to get comfy."
For any other quarterback, yesterday's win would be the stuff of legend, but since Brady already has so much stuff in his legend, this this only becomes a chapter that will most likely be forgotten if the Pats don't beat the Rams in the Super Bowl.
If you're depressed that you HAVE to watch the New England Patriots in another Super Bowl, I suggest you flip the script: Remind yourself how lucky you are to be witnessing the GOAT, Tom Brady. At the ripe old age of 41, he may not be at his personal best anymore, but with every game Brady only cements his case as the GOAT.
Seriously, he's not going to be around forever... it only seems that way.