On the surface you may have wondered whether that writer was asking the question simply to be provocative (considering that no woman has ever been a head coach in the NBA) or if they truly believed that Reeve, who has won four WNBA titles as head coach of the Lynx and two more as an assistant with the WNBA's Detroit Shock, really was more qualified than the 32-year old Saunders. The acting-head coach is a longtime NBA assistant, but had no previous head coaching experience outside the NBA Summer League.
The moment passed without incident, with most people focusing instead on the legacy angle of Ryan Saunders taking control of the team where his late father had served as both head coach and general manager.
Reeve, who offered her support of Ryan Saunders' selection, went back to her off-season duties as Lynx general manager quietly when an unattributed news report surfaced last week that Lynx star Maya Moore was considering sitting-out the 2019 season, or even retiring.
If you wonder about the growth of women's sports, this story tells us a few things. Not only was the Moore story front page news locally, it became national news during sleepiest time of the WNBA off-season, at a time when the NFL (unquestionably the country's most popular sporting league) was in the lead up to its respective conference championship games.
Safe to say, most Lynx fans probably would have preferred their sport stay on the back burner, rather than be forced to ponder the thought of the Lynx without Moore. We've already sent Lindsay Whalen over to coach the Gopher women, and long-time pillars Seimone Augustus and Rebekkah Brunson are both pending free agents.
Published sources have said that both Augustus and Brunson were said to be "leaning" towards staying with the Lynx, but they might be more open to playing elsewhere if Moore isn't going to be a part of the team in 2019.
If it looks like the Lynx dynasty is suddenly coming apart, a strong case can be made that the end of that glorious run actually began last season, and that we've reached a watershed moment for the franchise and perhaps for the WNBA.
I know it's NEVER polite to discuss a women's age, but in this case the subject is mandatory.
Whalen called it quits at age 36. Seimone Augustus will turn 35 in April, and Rebekkah Brunson is 37. Sylvia Fowles, the acquisition who returned the Lynx to the top of women's basketball, is 33, which makes Maya Moore, the best player in team history, the baby at 29 years of age. Moore will turn 30 during the 2019 regular season.
Nobody expected Reeve to begin turning over the roster following the team's 2017 championship, but there were times last season when the Lynx looked... dare I say it... Old?
Remember, these women aren't compensated the way their NBA brethren are not even close. That means most of them play year-round because the pay is usually at least competitive, if not better, playing overseas.
Most WNBA players have been playing professionally year-round since the day they left college. Then, if you're an elite player, like those mentioned above, factor-in playing for your home country in international competitions like the Olympics and that leaves little if any time for recovery.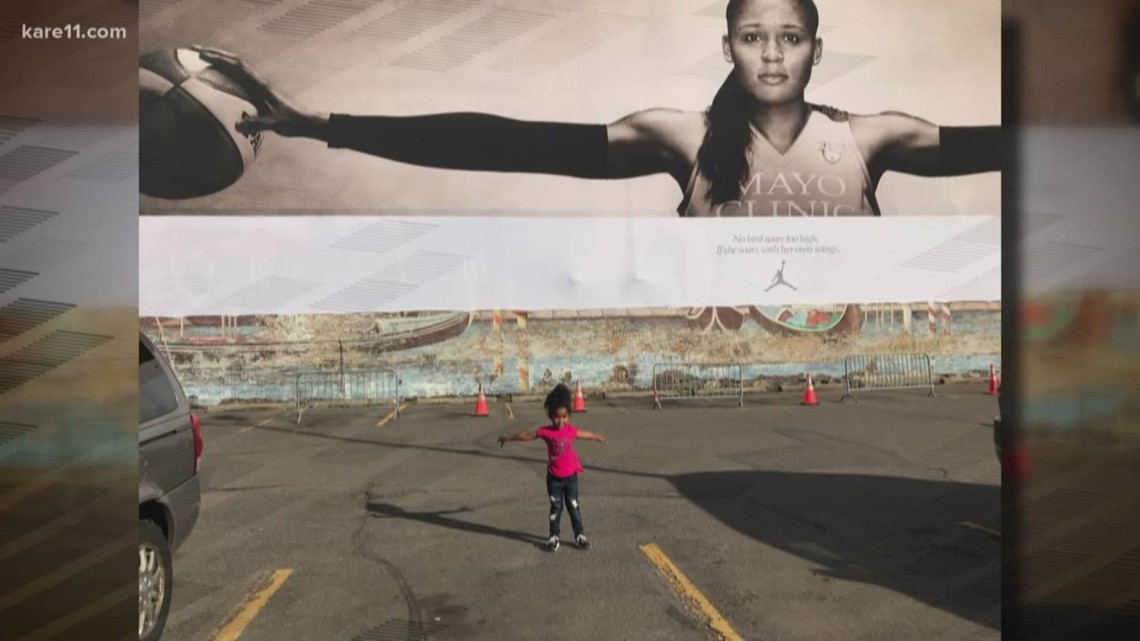 Maya Moore is the most popular, most recognized face in women's basketball, and the only women's player to have a contract with Nike's Jordan Brand. She is intelligent, well-spoken and while protective of her time and space off court, has never shied away from using her platform when and where she thinks it necessary.
If Maya Moore is considering sitting-out the 2019 season I don't believe it's because she's angry with the Lynx over the fact that they designated her as the teams' veteran "core player."
According to the league's collective bargaining agreement, teams can designate one veteran player as a "core player." That player is then paid the league maximum salary plus $10,000 for a player with six years of service, meaning Moore's 2019 salary would be about $125,000 with both team and player locked into that figure.
By all accounts, Moore and Reeve are said to have a great relationship so this can't be an easy time for either one of them. That said, if either party is considering life without the other neither of them can be blamed for that either.
Reeve is regarded as a "player's coach" and Moore has to know that the grass isn't always greener on the other side. Still, when you've won four WNBA titles and two NCAA titles in the last 10 years, and your won-loss record in the U.S. since high school is 515-95, the thought of playing on an aging or rebuilding team can't be appealing for the player Sports Illustrated once called "the greatest winner in the history of women's basketball."
When the story broke at least two WNBA beat writers wrote extensive pieces about how and why their team should make a run at Moore, and while Reeve hasn't said anything recently other than a brief statement issued by the team, she did say to SB Nation last September, "There's nobody untouchable. I think a lot of GM's would say that. There's certainly preferences, but I think we're in a place where any phone call that comes, you listen to it."
One has to believe that Cheryl Reeve is having those conversations even as we speak. Right now WNBA teams are in a phase where they can negotiate with their own restricted and unrestricted free agents, but deals can't be finalized until February 1.
Maya Moore has been a wonderful asset to Minnesota sports but she doesn't live here year-round and we shouldn't hold it against her if she wants to finish her career closer to home, perhaps on a bigger stage, and with an opportunity to win more titles.
The good news for Lynx fans is that we all got to enjoy one of the best chapters in Minnesota professional spots history and that the person best qualified to handle this situation is Cheryl Reeve, and I don't think that anybody should question that.