ROSEVILLE, Minn. — When I was told that the table top board game industry had made a huge comeback, it surprised me because when I think of board games - well let's just say - I date myself.
But the games I remember are not what we're talking about here.
"It's become more generally accepted so people are more willing to give it a shot," says Patrick Brynildson, Source Floor Manager.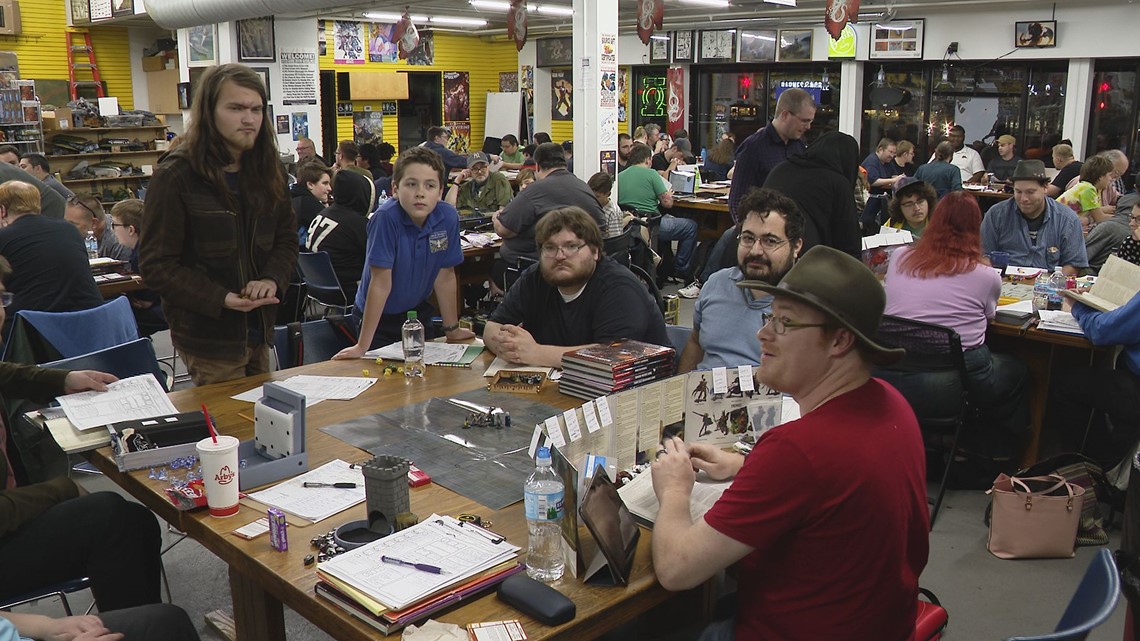 Every walk of life is here, and more importantly, conversing with each other without a device in their hands. True social interaction. Face to face. It seems to be at the heart of this board game revolution.
You may be surprised to learn that Minnesota is home to a major player in this booming board game industry.
"The best games are the ones where you kind of get into character and you're pretending to be somebody, or speaking with Darth Vader's voice or 'pew-pew-pew' with your ship. It's a reality escape but it's a social one," says Chris Peterson, Founder/CEO Fantasy Flight Games.
Chris Petersen started Fantasy Flight Games in 1995 fresh out of St. Olaf College, and basically out of his apartment. He was the lead designer on the game Twilight Imperium, which started his company on this crazy ride.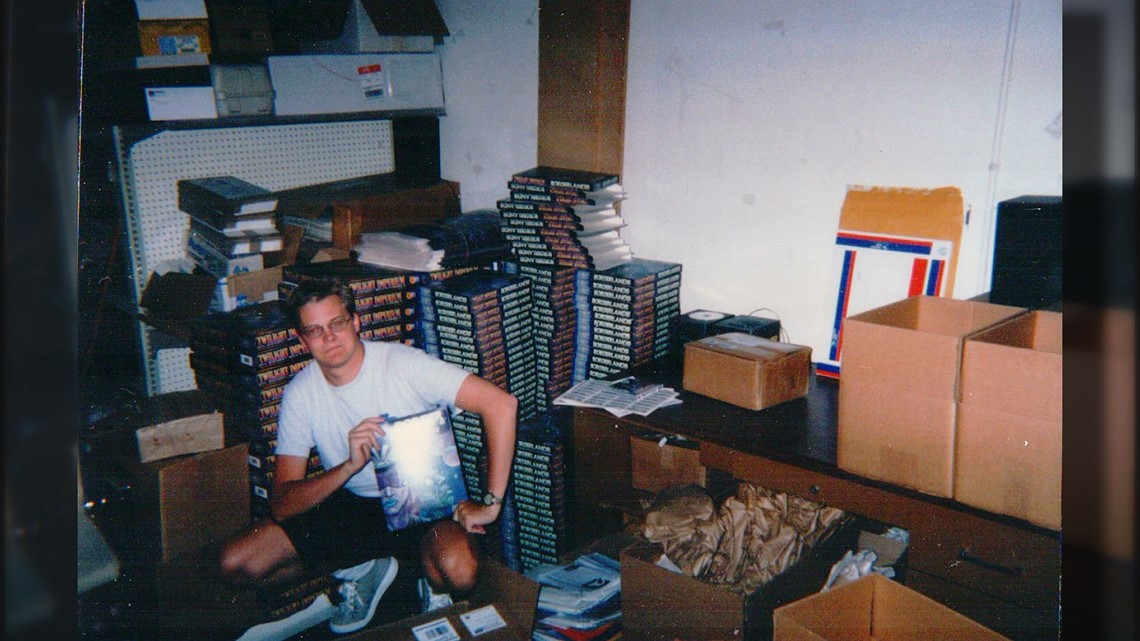 But what sets FFG apart is his vision, like securing the literary rights to Game of Thrones and turning it into a successful board game, long before it became mega-popular on TV.
Chris and his team built Fantasy Flight Games into the largest creator and publisher of board games in North America.
Their success recently led to a profitable merger between FFG and board game giant Asmodee out of France. This translates into a warehouse filled top to bottom with 6,000 pallets of board games. They ship more than 10,000 units a day worldwide.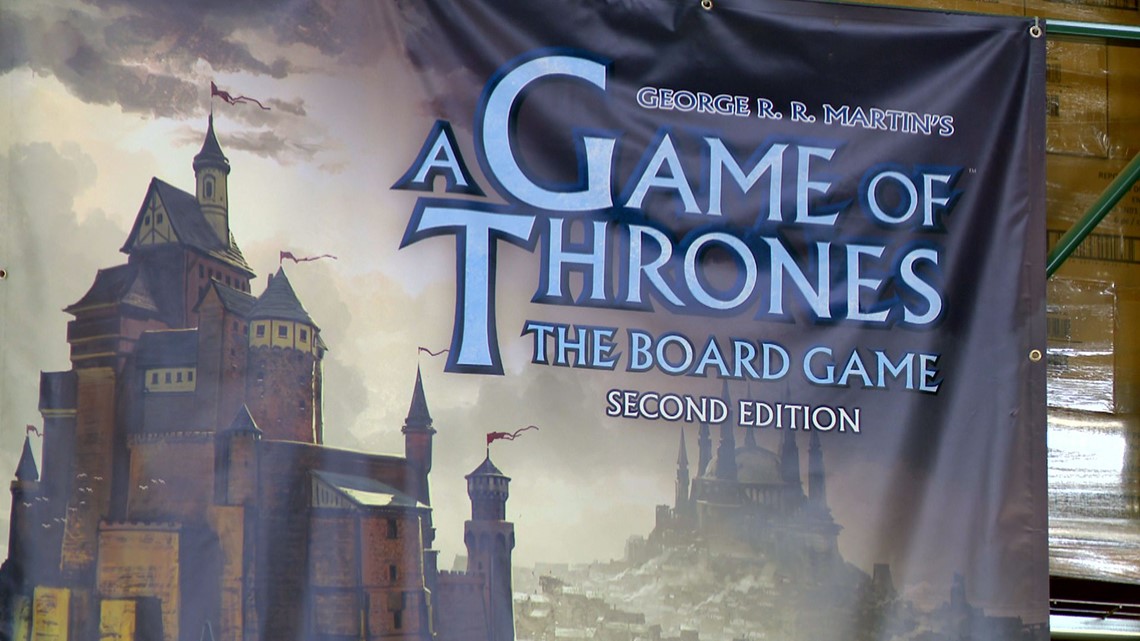 "In hindsight I shouldn't be surprised because one thing I have learned over and over again is a good thing can't be held down. Sooner or later it will rise up," says Petersen.
Rise up? It's been more like a rocket blast to heights never seen before.
Gen Con is the Super Bowl for board games. Over 150,000 people will attend over four days.
The convention hall is set up like the Minnesota State Fair, but instead of selling corn dogs, these vendors peddle the latest and greatest board games. And Fantasy Flight Games is king.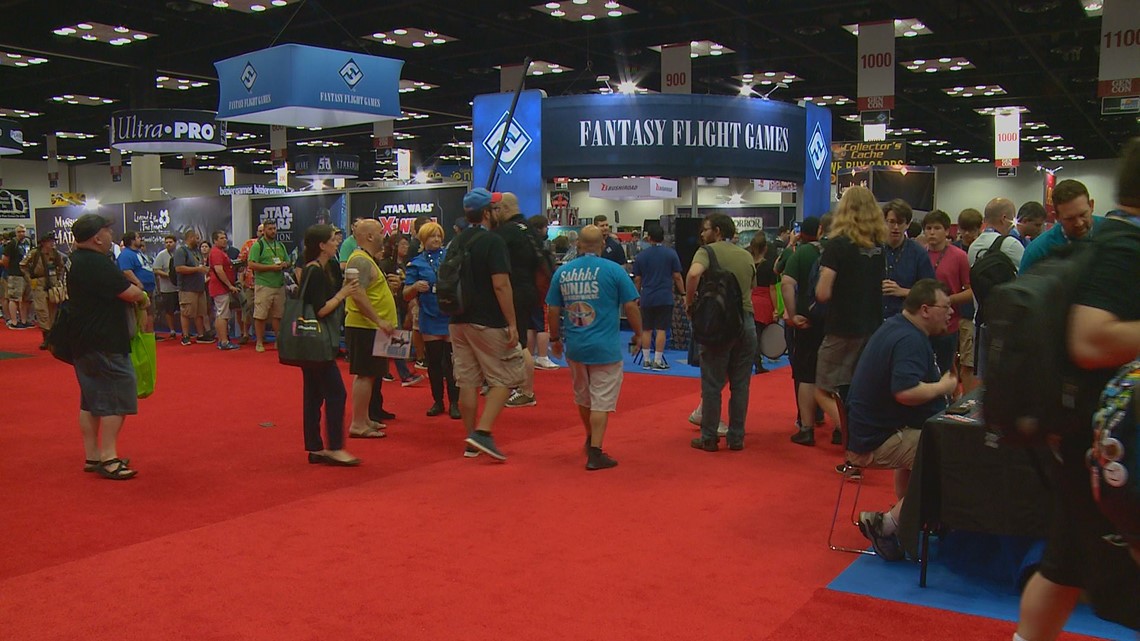 Fantasy Flight Games takes up almost one-third of a hall at Gen Con. Petersen said he is "Tired, Randy, Tired. (This) is the centerpiece, proud, humble, appreciative of all the people who helped me get there."
"Really if you don't play, you don't know and for a lot of people grew up, at our age, with Life, Risk, Monopoly, right, Clue. That's not happening here - those games we grew up with but honestly by today's standards those games would never make it to market," says Paul Charchian, Minnesota Board Game Enthusiast.
The new crop of board games are creative games that spark the imagination and challenge players no matter their age. They have kids trading their laptops for the tabletop. The impact is immeasurable.
"I feel blessed because we rode a good horse but we never knew it would make it to the top of the hill," says Petersen.